Hiking & Nature Trails in Jefferson Parish

We invite you to get away from it all and hike the boardwalks and trails of Jefferson Parish, LA! Just ten minutes from the action of New Orleans, experience the one-of-a-kind wonder that can only come from exploring our outdoors.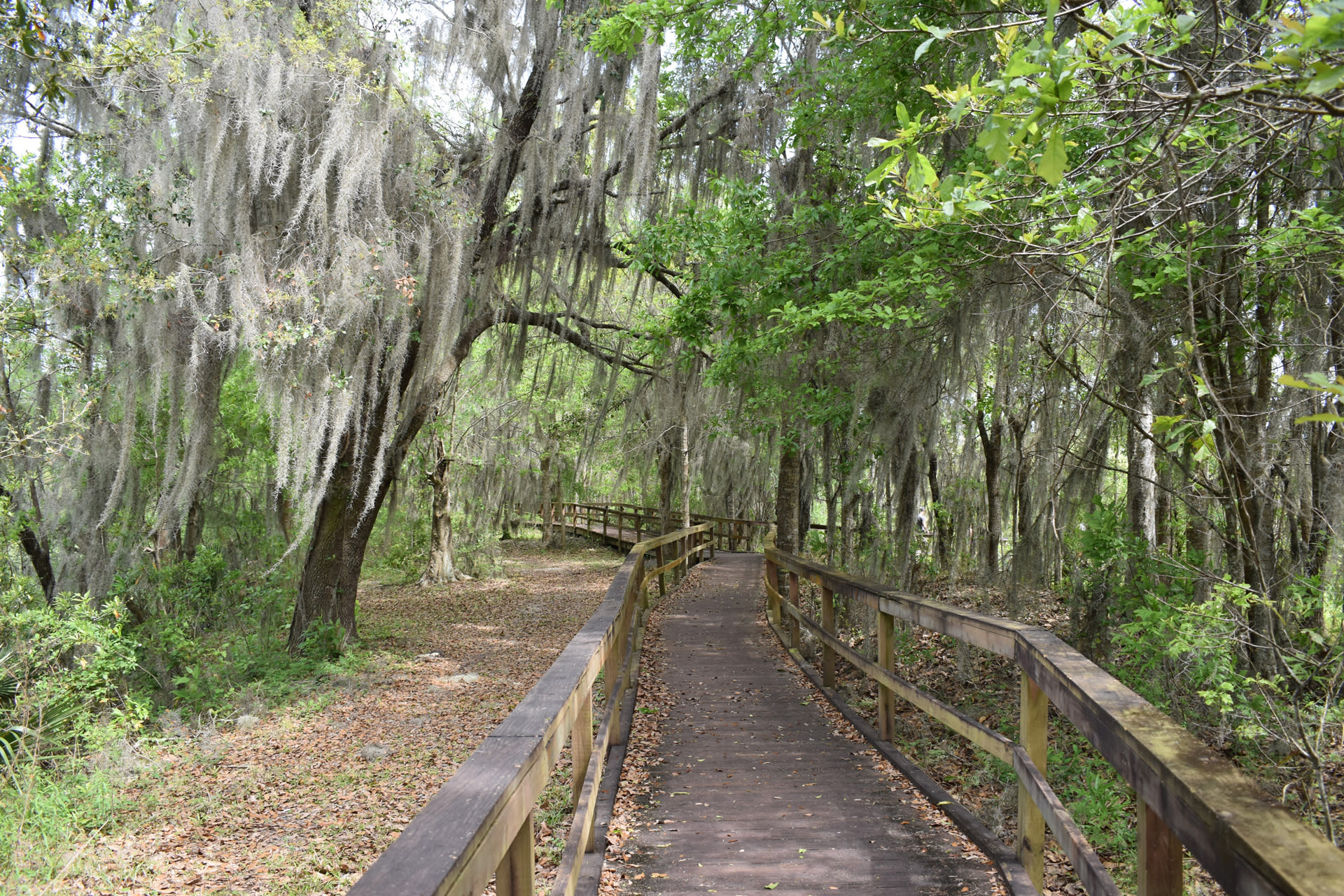 Explore the trails of the Barataria Preserve of Jean Lafitte National Park. The Preserve offers a taste of Louisiana's wild wetlands. It's 26,000 acres include bayous, swamps, marshes, and forests. Walk along boardwalks and dirt trails to spot animals including alligators and over 200 species of birds plus an ever-changing array of wildflowers and plants. The Preserve features beautiful nature trails, birding trails, and a visitor center featuring a kids activity center, Junior Ranger program, bookstore, and more. Guided tours are offered. Great place for hiking, canoeing and enjoying nature!
Get back to nature on the Wetland Trace Boardwalk. Stroll along 41 acres of wild wetlands. The many trails include covered pavilions, scenic overlooks and benches. It is a popular place to see various wetland wildlife like alligators, turtles and herons as well as marsh plants like lilies and orchids.
Enjoy a leisurely stroll on the new Bucktown Boardwalk on Lake Pontchartrain. Along its 1,000 feet, you will be able to stop to learn about coastal issues. The boardwalk, which is part of Bucktown Harbor, also features bird blinds as well as informational signs about plants, wildlife, fisheries and the coast.
Grand Isle State Park, on Louisiana's only inhabited barrier island, offers scenic beach hiking trails and spectacular sunset views.
Bayou Segnette State Park features nature trails that offer you the chance to spot plants, trees and wildlife from both swamps and marshland.
Lafreniere Park is a 155-acre park in the heart of Metairie featuring jogging trails and hiking. Jefferson Parish is full of beautiful green spaces to unwind and get back to nature!
Ready to start exploring? Browse our listings below!
See where your Jefferson Parish
adventure will take you!

Find more outdoor inspiration in our Insider Blog!