Grilled Redfish with Crawfish & Corn Salad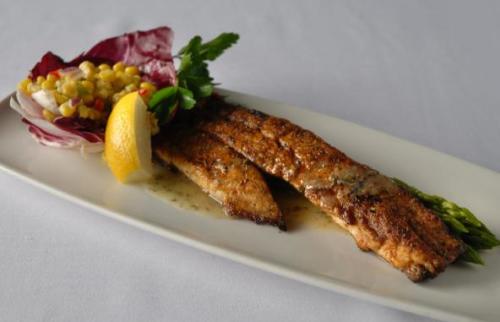 INGREDIENTS:
Grilled Fish Ingredients:
2  7-8 oz redfish fillets
1 tablespoon Creole seasoning
2 tablespoons olive oil
DIRECTIONS:
1. Season the fish fillets with Creole seasoning and drizzle with olive oil.
2. Grill to desired doneness.
Crawfish & Corn Salad Ingredients:
1 cup fresh Louisiana crawfish tails
2 tablespoons fresh cilantro, chopped
1 ear corn kernels removed
1 tablespoon red onion, diced fine
1 ½ teaspoons jalapeño peppers, diced fine
½ cup grape tomatoes, cut in half
1/3 cup diced avocado
3 Tablespoons extra virgin olive oil
2 Tablespoons lemon juice
2 shots Tabasco
Salt and pepper to taste
DIRECTIONS: 
1. Heat 1 tablespoon of olive oil over medium heat. Add corn kernels and cook until corn begins to turn light brown.
2. Transfer to a glass or stainless steel mixing bowl. Add remaining ingredients and chill for at least 1 hour. 
3. Serve over or as a bed for grilled redfish fillets.
Servings: 2 entrée-sized portions
Courtesy of Chef Steven Marsella at Heritage Grill by Ralph Brennan.
BACK TO MAP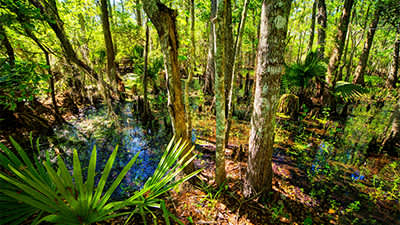 The Beautiful Bayou
Location: Jean Lafitte
Discover the natural wonders of the Jean Lafitte National Historical Park and Preserve. With a unique ecosystem the preserve is a representative example of the delta's environment, containing natural... See More
BACK TO MAP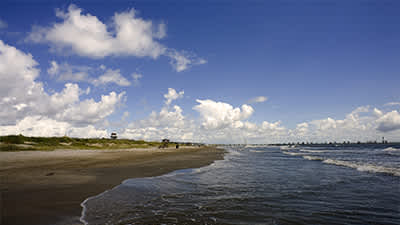 Louisiana's Only Inhabited Barrier Island
Location: Grand Isle
The State of Louisiana maintains a mile of beach front at Grand Isle State Park on the easternmost staying e park looks out toward nearby Grand Terre island, once the lair of the legendary pirate (or... See More
BACK TO MAP