Crawfish Boil Recipes & Events

Here in Jefferson Parish, we are always in the mood for crawfish! From spicy to fried, we've got you covered! Want to know how to boil crawfish? Check out our video below! Learn a little bit more about these delicious "mudbugs" and enjoy some of our favorite recipes from Nola.com and Louisiana Cookin' below!
Crawfish are freshwater crustaceans found in the swamps and marshes of south Louisiana. Now, crawfish season can start in January, but you might not find larger crawfish until later on in the season, March-June. Did you know that crawfish are actually pretty healthy to eat? They are low in calories and high in protein. And, boiled crawfish is low in fat. So grab a plate of south Louisiana's "red-gold" and dig right in!
---
 Restaurants & Venues that sell Boiled or Live Crawfish:
Jefferson Parish Businesses that will Cater a Crawfish Boil:
---
Annual Pardoning of the Crawfish
Started in 2017 by Lt. Governor Nungesser and held on the first Tuesday following Mardi Gras, this annual pardoning celebrates crawfish season in Louisiana and across the Gulf South. Each year has a different location for the pardon. 
or 2023, the lucky crustacean is named "Firmin" in honor of Firmin Breaux who built the first footbridge across Bayou Teche to help make crossing the bayou easier for family and neighbors. This bridge became known as "Breaux's Bridge" and would eventually be the name of the city officially founded by his daughter-in-law Scholastique Breaux nearly 30 years later.
Firmin the Crawfish was then transported to Parc Des Ponts Breaux along the Bayou Teche where he was the king of his own procession to his regal habitat. Lt. Governor Nungesser bestowed the official pardon upon Firmin, delivering an official proclamation to the St. Martin Parish Tourism Commission and the City of Breaux Bridge to mark the event.
To make this event more special for the guest of honor, festival queens from around the state made their way to Breaux Bridge to witness Firmin get his freedom. Additionally, the students of St. Bernard School made crawfish decorations and marched to the ceremony with Firmin while waving crawfish flags and wearing crawfish beads.
Following his pardoning, the Louisiana Office of State Parks transported Firmin to Lake Fausse Point State Park in St. Martinville, Louisiana, where he will live out the rest of his days burrowing in the mud, swimming in the bayou, and making the state park his new home.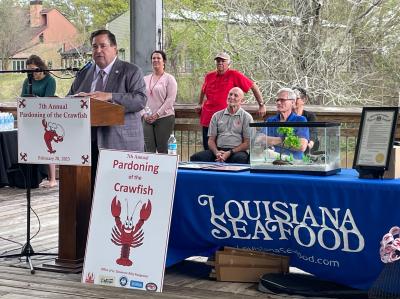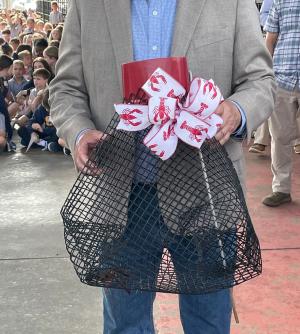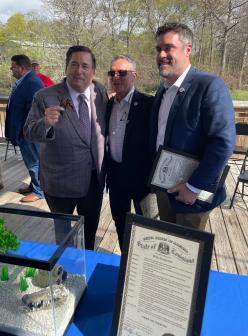 ---
Classic Crawfish Boil Recipe
Ingredients:
1 sack of crawfish
8 gallons water (at least 6 gallons per sack, plus more water for add-ins)
4-1/2 pound jar dried crab boil
2 to 3 ounces liquid crab boil
6 to 8 whole lemons, cut in half
6 to 8 whole onions, cut in half
10 whole garlic bulbs
12 frozen corn on the cob
12 new potatoes (in a mesh bag)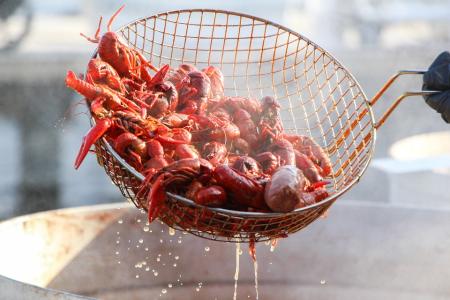 Instructions:
Place boiling pot of water and seasonings, lemon, onions, garlic on the boiling rig; turn it up to high until the water is boiling. This takes about 15 to 20 minutes.
Add crawfish and potatoes and stir with large paddle. Cover pot and wait until it comes back to a boil, again another 15 minutes. Fish out potatoes and taste test them for flavor and softness. If not spicy enough, let potatoes soak a bit longer. Then, turn the fire off and allow the crawfish to poach in the spicy water. Add the corn.
After about 10 to 15 minutes, pull a crawfish out. Suck the head, if you like, and taste the tail for spiciness and texture. Corn can likely come out at this point. Continue to allow crawfish to soak until tail meat reaches desired spiciness.
One pro tip: When the crawfish begin to sink, they've likely absorbed the seasoning.
Lift basket of crawfish out of boiling pot. Allow to drain. Dump crawfish and vegetables out on table and enjoy.

Recipe from Nola.com.
---
Crawfish Pie
Ingredients:
½ cup salted butter
1 large onion, diced (about 1 1/2 cups)
½ bell pepper, seeded and diced (about 1/2 cup)
4 cloves garlic, minced
1 (10.75-ounce) can cream of mushroom soup
1 (5-ounce) can evaporated milk
1 teaspoon salt
¾ teaspoon ground black pepper
½ teaspoon crushed red pepper
3 tablespoons cornstarch mixed with ¼ cup cold water
2 pounds crawfish tail meat
½ cup chopped green onion
2 tablespoons chopped parsley
1 (14.1-ounce) package ready-made pie crust (2 crusts)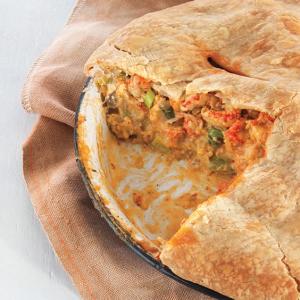 Instructions:
Preheat oven to 400°.
In a large skillet, melt butter over medium heat; add onion, bell pepper, and garlic; cook until softened. Add soup, evaporated milk, salt, and peppers. Add cornstarch mixture.
Reduce heat to low, and cook until thickened, about 5 minutes. Fold in crawfish, green onion, and parsley; cook 5 minutes.
Place bottom crust in a deep-dish pie plate, and bake, using pie weights, until lightly browned, 7 to 10 minutes. Fill with crawfish mixture, and place top crust on pie. Bake until browned, 25 to 30 minutes.

Recipe from Louisiana Cookin'.
---
Now that you know a little bit more about one of Louisiana's favorite foods, you can start planning your crawfish boil today!
 
See how others are enjoying crawfish in #VisitJeffersonParish!

Don't miss the Crawfish Boils & Cook-offs in Jefferson Parish!
BACK TO MAP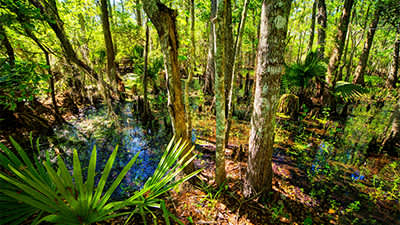 The Beautiful Bayou
Location: Jean Lafitte
Discover the natural wonders of the Jean Lafitte National Historical Park and Preserve. With a unique ecosystem the preserve is a representative example of the delta's environment, containing natural... See More
BACK TO MAP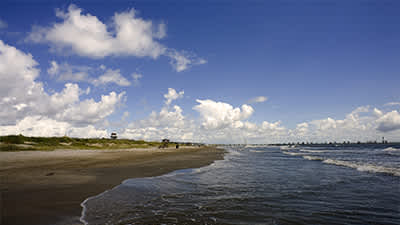 Louisiana's Only Inhabited Barrier Island
Location: Grand Isle
The State of Louisiana maintains a mile of beach front at Grand Isle State Park on the easternmost staying e park looks out toward nearby Grand Terre island, once the lair of the legendary pirate (or... See More
BACK TO MAP