Hurricane Preparedness & Procedures
For emergency personnel rooming needs, please send us an email at  Theresa@visitjeffersonparish.com.
---
Hurricane Ida has left a significant mark on Jefferson Parish and its surrounding areas. Our Visit Jefferson Parish team is doing everything they can to monitor the situation. Please find some important updates below: (Updated 9/30/21)
To stay up-to-date with current important information text JPALERT or JPNOTICIAS to 888-777
FEMA FAQ'S & RUMOR CONTROL FOR HURRICANE IDA: click HERE to view 
FEMA TRUE OR FALSE ABOUT SBA LOANS & FEMA ASSISTANCE: click HERE to view 
FEMA DRCs are accessible facilities & mobile offices that you can visit to learn more about FEMA and other disaster assistance programs. The DRC Locator helps you find the hours, services & locations of DRCs near you. 
Jefferson Parish residents must obtain the proper permit before repairing, rebuilding, or demolishing a structure. Permits are required as part of Jefferson Parish's participation in the National Flood Insurance Program, providing eligibility for flood insurance, flood disaster assistance, state and federal grants, loans for flood-prone property, and enforcing building codes that ensure the safety of its citizens. At this time, the Department of Inspection and Code Enforcement will not charge any permit or trades filing fees related to Hurricane Ida until December 31, 2021. Residents should apply online for a permit at MyGovernmentOnline.org. 
FLOODING: Homes or businesses in all areas of Jefferson Parish including Grand Isle, Barataria, Crown Point, and Lower Lafitte that had floodwater enter the structure should apply at http://Mitigate.JeffParish.net
All airlines have returned to service at Armstrong New Orleans International Airport, but many are not yet operating at total capacity. In addition, some retail and concessions at the airport are not available yet. Visit FlyMSY.com for more information 
Grand Isle Water System: The Jefferson Parish Water Department along with the Louisiana Department of Health is advising residents in Grand Isle to NOT use the tap water for drinking or cooking until further notice. For more information please click here.
DEBRIS PICKUP: DRC Emergency Services, the debris collection contractor in Jefferson Parish tasked with collection post-Hurricane Ida, has removed 594,823 cubic yards and 12,202 loads of debris as of Monday, September 27, 2021. There were 104 trucks collecting debris on Tuesday, September 28, 2021, all throughout Jefferson Parish, including Grand Isle and Lafitte. CLICK HERE for a detailed report outlining debris type and a daily summary of collection.
GARBAGE COLLECTION: Garbage collection in Lower Lafitte & Barataria will be taking place on Sundays instead of the routine Tuesday/Friday schedule. This is a temporary measure that is being implemented to address immediate safety concerns and traffic delays involving the temporary bridge. Residents in these areas can also call the Lafitte Area Cart Request Hotline at 504-272-2889 for deliveries of tipper carts which will begin the week of Monday, October 18, 2021. 
The Louisiana Department of Children and Family Services (DCFS) will begin the Disaster Supplemental Nutrition Assistance Program (DSNAP) to provide additional food aid to families impacted by Hurricane Ida. The interview process will run in three phases and Jefferson Parish will begin on Monday, September 27. SNAP recipients are not eligible for DSNAP and should not apply. For information about the application process, click here.
Jefferson Parish Public Schools is utilizing a tiered reopening schedule due to the varying nature of damage at schools in the district. The first day for students at tier 1 schools is planned for September 20, tier 2 schools September 24, and tier 3 schools October 1. For more information on school reopenings and tier lists, please click this link.
Grand Isle State Park is closed until further notice due to extensive wind and water damage to the park facilities. Bayou Segnette State Park in Westwego is also closed due to damage that subsisted during the hurricane. For more information about Louisiana State Parks visit LaStateParks.com.
FEMA ASSISTANCE: Online Assistance, calling 1-800-621-3362, or Downloading the FEMA App from the Apple or Google Play stores. You may be eligible for a generator or chainsaw reimbursement if you purchased it as a result of Hurricane Ida. For more information on this assistance, CLICK HERE
FEMA ASSISTANCE: If your home became unlivable due to Hurricane Ida and you had to move your personal property into another home or a storage facility to protect it from further damage, FEMA may provide financial assistance to help cover your moving and/or storage expenses. For more information, click HERE.
For any questions regarding individual insurance claims, please call the Louisiana Department of Insurance at 1-800-259-5300, or visit the Storm Damage Resource Center. 
All Jefferson Parish Government Buildings & Libraries (except the Grand Isle, Lafitte & Westwego locations) are now OPEN. Buildings are open during their normal operating hours. Please note that there is no computer connectivity at the Gretna & Live Oak library locations; however, all other branches have internet. For more information about the Jefferson Parish Library System visit www.JPlibrary.net or contact the library at (504) 838-1100.
JPRD has released a tiered re-opening plan for their parks and recreation buildings. Most playgrounds on the East and West Bank sustained damage from Hurricane Ida, but are now safe and ready to resume Youth Athletic Programming beginning Saturday, September 18. Click this link to see the full schedule along with updates about rentals, leisure services & adult athletic programs. 
Until further notice, the Jefferson Parish Council has waived the zoning restrictions relative to the placement of recreational vehicles (RVs) in areas zoned residential. This change is to allow residents to use these vehicles for living, sleeping, or housekeeping purposes while repairing their homes damaged by Hurricane Ida.

COVID-19 –

Due to Hurricane Ida, many COVID-19 locations are temporarily suspended

.

Please visit the Jefferson Parish COVID-19 pages for up-to-date information regarding available testing & vaccine sites in Jefferson.

 Open Vaccine Sites

 //

Open Testing Sites. FREE DRIVE-THRU COVID-19 TESTING AND WALK-UP VACCINES (Pfizer and J&J) WILL RESUME AT THE ALARIO CENTER FRIDAY, OCTOBER 1, 2021.

To report scams, fraud, and identity theft contact: FEMA's toll-free Disaster Fraud Hotline at 866-720-5721, Louisiana State Licensing Board for Contractors at HERE; or Local law-enforcement agencies.
Due to extensive damage caused by Hurricane Ida, the Jefferson Performing Arts Center will remain closed until December 3, 2021.
Contact numbers for Internet & Connectivity Questions or Concerns: AT&T Customers – 1-800-288-2020 // Cox Communication Customers – 1-877-556-7815
KENNER: The EOC Call Center, (504) 303-5460, is open from 7 a.m. to 7 p.m. for all non-emergency calls for the Kenner areas. At this time, all city administrative offices remain closed until Sept. 27.
Join the free Jefferson Chamber's webinar on October 6th from 3pm to 4pm with the U.S. Small Business Administration's Public Information Officer to discuss ways SBA Disaster Loans can help your home or business. Click HERE to sign up for the Zoom webinar. 
Important Deadlines
October 28: Other FEMA assistance. FEMA will provide grant money for damage and serious needs not covered by insurance, including Basic home repairs, temporary rental assistance for people who need to relocate, replacement of essential personal property and other disaster expenses, purchase of chainsaw and/or generators.
December 31: The Department of Inspection and Code Enforcement will not charge any permit or trades filing fees related to Hurricane Ida until this date. Residents should apply online at MyGovernmentOnline.org to obtain a proper permit before repairing, rebuilding, or demolishing a structure or home. 
January 3: The Internal Revenue Service (IRS) announced that residents in Louisiana affected by the hurricane will have until Jan. 3, 2022, to file applicable returns. The deadline applies to quarterly estimated tax payments for individuals and businesses, along with quarterly payroll & excise tax returns due Nov. 1, 2021. Those who were granted an extension to file their 2020 tax returns will have that extension deadline postponed from Oct. 15 to Jan. 3. 
Resources for Business Owners
JEDCO launched a Hurricane Ida Resources and Information Page & will be regularly updated with information, resources, and valuable links that will serve our community and businesses in its recovery. 
Fill out the Hurricane Ida Business Assessment Form to help the JEDCO team understand the immediate needs of your business as we recover from the impacts of Hurricane Ida.
Small Business Administration Disaster Assistance link for Hurricane Ida - click HERE regarding the information on disaster assistance, SBA loans, & other types of disaster loans & assistance available for businesses.
VIRTUAL BUSINESS RECOVERY CENTER & VIRTUAL DISASTER LOAN OUTREACH CENTER - open Monday thru Sunday (7 days/week) 8 a.m. – 8 p.m. EST. Email FOCWAssistance@sba.gov or (800) 659-2955. 
FREE Transitional Office Space with Power and Internet: JEDCO is offering free transitional office space to Jefferson Parish businesses at the JEDCO headquarters in Avondale for as long as the organization is able to do so. Offices include internet, phone service, and air conditioning. Space can be reserved in four-hour time slots (mornings and afternoons) from 8:30 a.m. – 4:30 p.m. Interested businesses must call in advance to reserve space. JEDCO is not accepting walk-ups at this time. Contact Scott Rojas, JEDCO Director of Facilities and Information Technology, at 504-875-3916 or email him at srojas@jedco.org to reserve space. 
Virtual Business Recovery Center and Virtual Disaster Loan Outreach Center: Monday – Sunday (7 days/week) 8 a.m. – 8 p.m. EST. Visit FOCWAssistance@sba.gov or call (800) 659-2955
Disaster loan assistance & information for businesses, nonprofit organizations, homeowners, and renters located in regions affected by declared disasters are available HERE.
Helpful Business Links:
Details on the following topics are available by clicking here.
Emergency Operations Information 
Hurricane Preparedness Information
Flood Preparedness Information
Preparing Your Business or Self for an Emergency Event
ROUTES/ MAPS/ ADDITIONAL INFORMATION
National Weather Service: weather.gov
National Hurricane Center: nhc.noaa.gov
The Louisiana State Police provides in-depth details on evacuation routes throughout the state. Please click here for access to maps and routes
For road closures: 511la.org or *511 on your cell phone or (888) ROAD-511
Jefferson Parish Police Department: jpso.com 
Louisiana Shelter & Evacuation Information: Text lashelter to 898-211 for up to date shelter information or click here 
Federal Emergency Management Agency: Fema.gov or dial 1-800-624-FEMA (3362)
Emergency Supply Checklist from FEMA and Ready.gov: Click for downloadable PDF
Entergy help hotline: 1-800-368-3749 (ENTERGY)
Jefferson Transit: jeffersontransit.org 
Jefferson Parish School District: www.jpschools.org
Kenner City Help Line for non-emergency, weather-related questions and to take information about any reports of damage from Hurricane Ida: (504) 303-5460
Jefferson Parish Mental Health Helpline & Website: 1-800-256-2522 I Online Resources
State of Louisiana Homeland Security: gohsep.la.gov
Cox Communications: Check for outages, call 1-866-272-5777 for support, or text Cox at 36009 with questions – 24-hour support
For Volunteer Opportunities: https://volunteerlouisiana.gov/
For Donations: donations@jeffparish.net
JEDCO Resource page: jedco.org/ida-updates
LOCAL NEWS CHANNELS & RADIO STATIONS
---
RE-ENTRY
If your company or organization will need to re-enter Jefferson Parish prior to the general public after a mandatory evacuation, a re-entry permit/placard is required. All businesses are encouraged to review your placard inventory to ensure that your business has the necessary placards in advance of an emergency. The program has been updated and now shares a common database with our regional parishes...Refer to the link below 'Jump Start Jefferson' in order to renew, apply, and request additional placards. Each individual will also need a letter from the company indicating he/she is an authorized company responder; a state-issued driver's license or state-issued picture ID is also required. If you would like to view a sample letter, please click here.
PLEASE NOTE: Only designated company employees will be allowed re-entry during Tier-1 and Tier-2. Family members and non-employees may NOT use Tier-1 and Tier-2 re-entry placards. If you need to apply, please do so now. Do not wait until a storm approaches. There is processing time required for the applications.
The following link provides information on hurricane preparedness for your business: Preparing your business before a hurricane.
For the most up-to-date information on severe weather preparation or emergency management procedures during Hurricane Ida, please visit Jefferson Parish's official site or by calling the local office at (504) 736-6100.
Thank you to the Parish of Jefferson, The Jefferson Chamber of Commerce, Jefferson Economic Development Commission, New Orleans and Jefferson Offices of Homeland Security, NOAA & NWS for the information outlined above.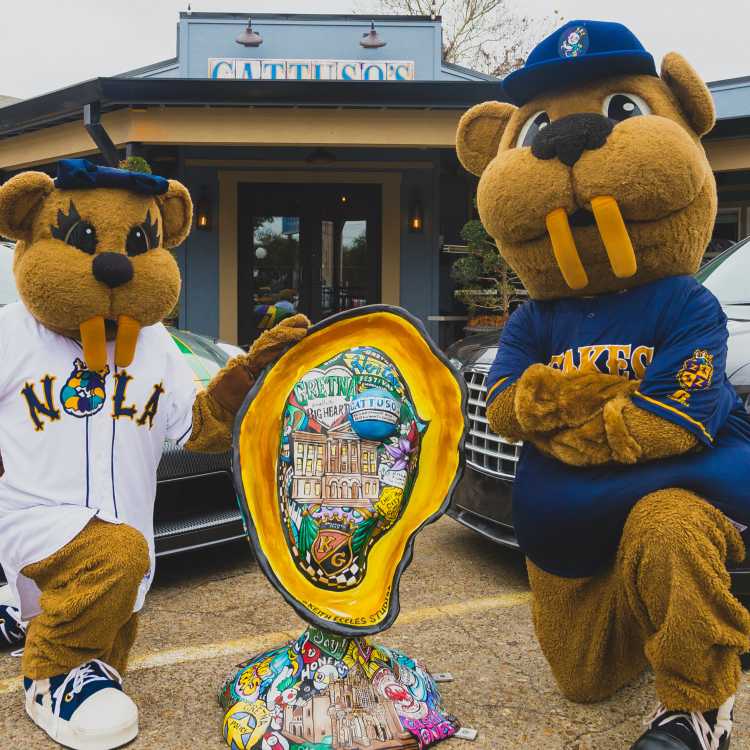 The Jefferson CVB Membership is comprised of a diverse membership promoting the...
The JCVB has the pleasure of partnering with Jefferson Parish organizations...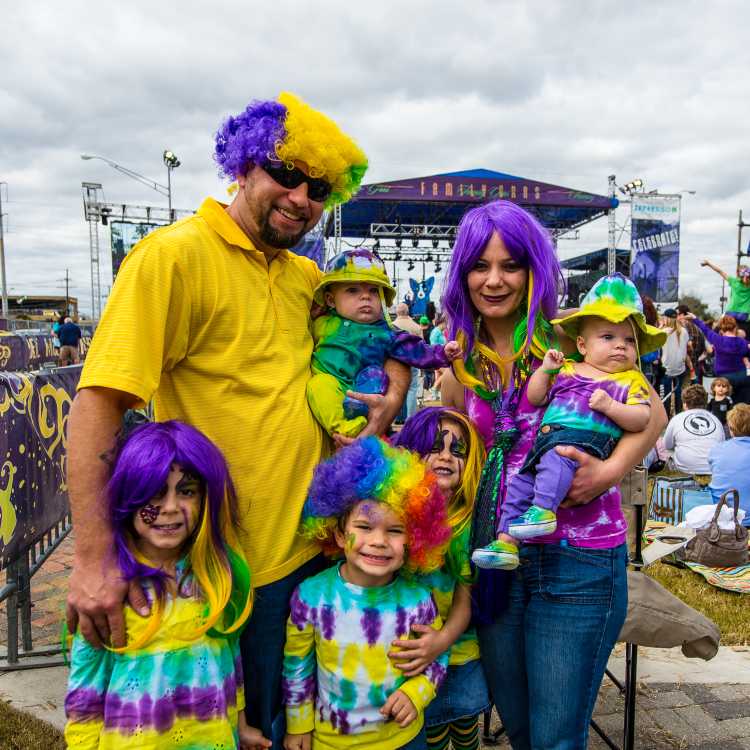 BACK TO MAP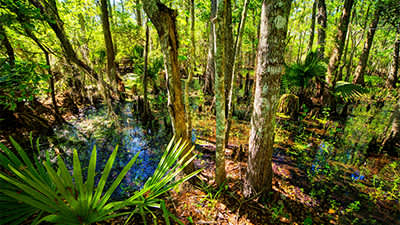 The Beautiful Bayou
Location: Jean Lafitte
Discover the natural wonders of the Jean Lafitte National Historical Park and Preserve. With a unique ecosystem the preserve is a representative example of the delta's environment, containing natural... See More
BACK TO MAP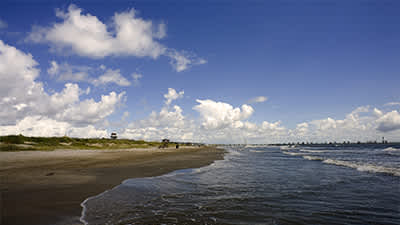 Louisiana's Only Inhabited Barrier Island
Location: Grand Isle
The State of Louisiana maintains a mile of beach front at Grand Isle State Park on the easternmost staying e park looks out toward nearby Grand Terre island, once the lair of the legendary pirate (or... See More
BACK TO MAP