Bobby Hebert's Mardi Gras Pasta

INGREDIENTS: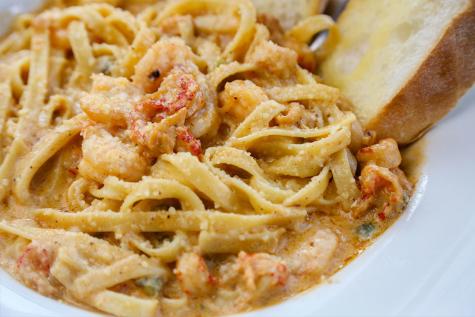 5 ounces or 36/40 peeled and deveined shrimp 
1oz of liquid butter
1oz of minced garlic
1oz of diced onion
1oz of diced green bell peppers
0.5oz of Tony Chachere
3oz of crawfish tails
5oz of 36/40 P&D shrimp
8oz of heavy whipping cream
7oz of pasta
6oz of Parmesan cheese

DIRECTIONS:
1. Pour 1oz of liquid butter into a skillet
2. Add the trinity (bell pepper, minced garlic & Vidalia onions), crawfish tails, and shrimp to the skillet and sauté
3. Add 8oz of heavy whipping cream to the sautéed trinity and seafood and bring to a simmer
4. Add 5oz of Parmesan cheese and 0.5oz of Tony Chachere and mix
5. Add 7oz of pasta to the simmering sauce and toss. Brig back to a simmer
6. Put the finished product in a bowl, top with 1oz of Parmesan cheese
Courtesy of Bobby Hebert's Cajun Cannon.
BACK TO MAP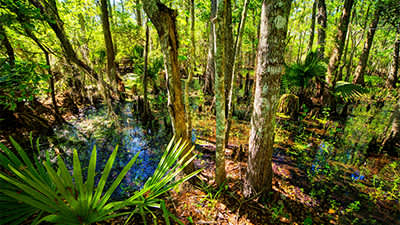 The Beautiful Bayou
Location: Jean Lafitte
Discover the natural wonders of the Jean Lafitte National Historical Park and Preserve. With a unique ecosystem the preserve is a representative example of the delta's environment, containing natural... See More
BACK TO MAP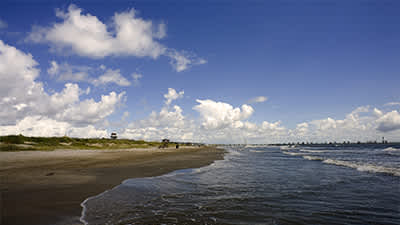 Louisiana's Only Inhabited Barrier Island
Location: Grand Isle
The State of Louisiana maintains a mile of beach front at Grand Isle State Park on the easternmost staying e park looks out toward nearby Grand Terre island, once the lair of the legendary pirate (or... See More
BACK TO MAP