Just like humans, dogs need exercise and a place to hang out and meet some new friends! Take your furry family member(s) to one of our many dog parks throughout Jefferson Parish. Featuring lots of green spaces, agility equipment, water fountains, and more, there are many ways to exercise and socialize your pups!
Lafreniere Bark Park
3000 Downs Blvd, Metairie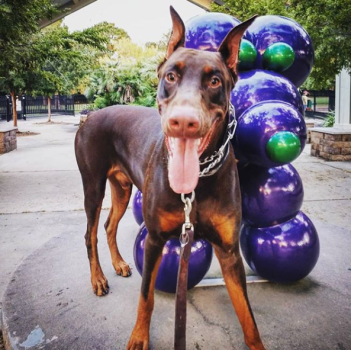 Instagram @beau.n.prim

Lafreniere Park's 5-acre dog park has loads of room for your pups to run around, as well as agility equipment, plenty of poop bags, a dog washing station for when it's muddy and separate parks for small and large dogs. While you are there, definitely get your pup(s) picture taken with one of the many fun doggie sculptures! Voted one of the 10 Best Dog Parks in Louisiana! And don't miss Pet Fest, held each year at Lafreniere Park! Learn more about the park's upcoming events.
Bonnabel Boat Launch Dog Park
1599 Bonnabel Blvd, Metairie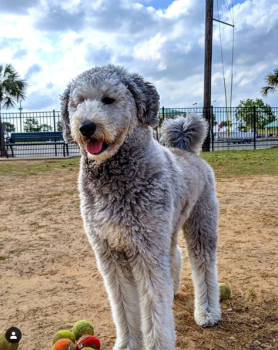 Instagram @dani21wheeler

This dog park offers beautiful views of Lake Pontchartrain, and your furry friends can play off-leash on agility equipment. The park is fully fenced and includes agility equipment. Great scenic views for an Instagram pic or two! Learn more at their official website.
Kenner Dog Park
3800 Loyola Drive, Kenner



This flashy dog park is equipped with top of the range fire hydrants, benches, and watering stations. The astroturf is perfect for allowing people and their dogs to play in the dog park rain or shine. The park is divided into three sections for small dogs, large dogs, and a shared area. There's even a dog wash station outside. Each park has ample running areas, water fountains with doggie dishes, and trees for shade. The park is open Wednesday through Monday from 8am until dusk and Tuesday from 12pm to dusk.
Pontiff Dog Park
1521 Palm St, Metairie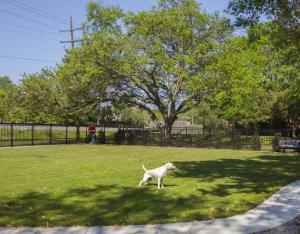 Let your doggies run off-leash at Pontiff Dog Park! The dog park is over 25,000 feet and includes pet stations, a dog cool-down area, benches, and drinking fountains for both dogs and humans. 
Gretna Bark Park
3301 Claire Ave, Gretna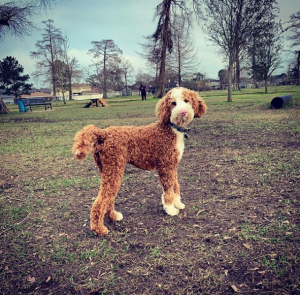 Instagram @thegoldendoodle_oakley

This park features agility equipment for both large and small dogs to enjoy while their owners relax and socialize on the benches. Voted one of the 10 Best Dog Parks in Louisiana!
*BONUS*

State Parks & Trails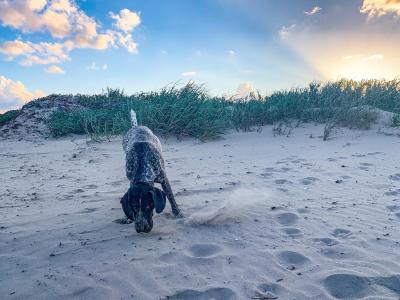 Instagram @pointingperfect
Our state parks offer many pet-friendly options as well! You can also head to the Jean Lafitte Barataria Museum & Wetland Trace and take your dog on a 1-mile boardwalk over the beautiful wetlands. Just make sure to keep him/her on a leash!