Local Flavor...
Restaurants & More!
From fresh Gulf seafood to New Orleans-style po-boys, hot boiled crawfish, Italian, Mexican, Creole & Cajun, Jefferson's restaurants are serving up a party for your taste buds!
We offer the freshest ingredients, unique specialty dishes, and boast the friendliest staff. Louisiana is known as a culinary epicenter offering a variety of cuisine derived from our diverse culture and heritage. Coastal to northern Louisiana Cajun, Creole, African, Caribbean, Native American, Italian, Spanish, and French influences can be found in our cuisine. Such influences have produced the flavors in dishes like jambalaya, étouffée, boudin, and gumbo. 
Throughout the destination enjoy specialty shops & cafes offering sweet specialty items from local desserts to Louisiana sno-balls!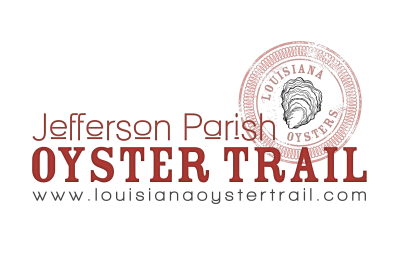 The Jefferson Parish Louisiana Oyster Trail is a delight for your senses as you experience the culinary art our local chefs bring to the Louisiana oyster while taking in the visual art of the hand-painted 3' tall oyster sculpture at participating restaurants.








Jefferson Parish is both a coastal and metropolitan region and as such, we value the importance of our seafood industry which attributes to the culinary greatness of our region. The Jefferson Convention and Visitors Bureau proudly partners with the Louisiana Seafood Promotion Board in educating and advocating for the finest and freshest seafood. The Louisiana Seafood Promotion Board provides consumers with information on why, where, and how Louisiana has the best seafood. 
Browse our award-winning restaurants!
FOR ADDITIONAL DINING OPTIONS IN JEFFERSON PARISH, PLEASE CLICK HERE
---
See what's cookin' in #VisitJeffersonParish!