Mardi Gras Parade Routes
Pre-Parade Entertainment: Before Friday and Sunday evening parades on Bonnabel Blvd. (between Nero St. and Veterans Blvd.), parade-goers adjacent to the line-up of floats, will be entertained with face-painting, caricatures, balloon art, clowning, and stilt-walking.
Text Alerts: Anyone planning to attend Mardi Gras events in Jefferson Parish may sign up to receive parade updates via text messaging. By texting JPMARDIGRAS to 888-777. You will receive updates and alerts regarding parade routes, weather, and more. To receive Family Gras updates, text FAMILYGRAS19 to 888-777. (Standard message rates apply.)
To view the 2023 Jefferson Parish Mardi Gras Parade Schedule, please CLICK HERE
---
Please see the traditional Jefferson Parish Mardi Gras Parade Routes below and pick your favorite spot to catch a throw! Please note, these routes are subject to change.
 
Westbound Route
All Metairie parades with the exception of the Krewe of Argus take the following route: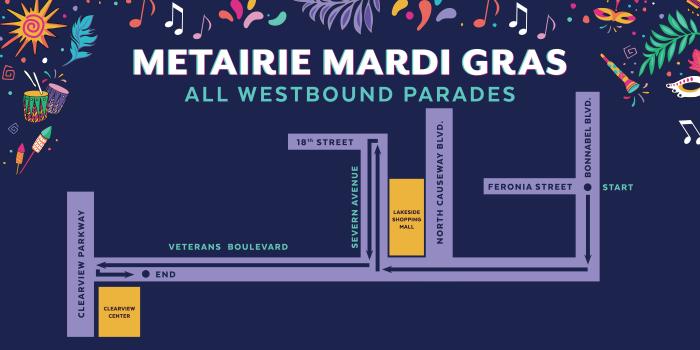 Eastbound Route
Krewe of Argus - February 21, 2023 (Mardi Gras Day)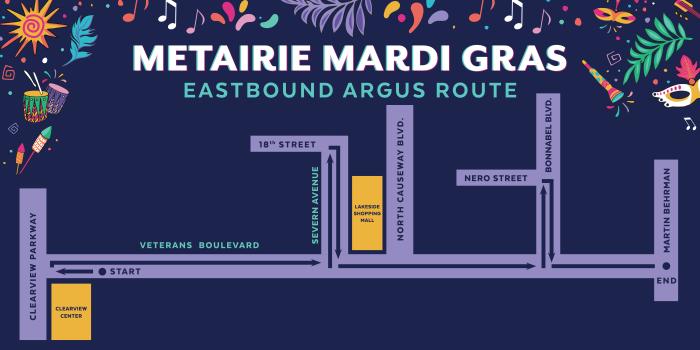 Kenner Route
Krewe of Isis - Saturday, February 18, 2023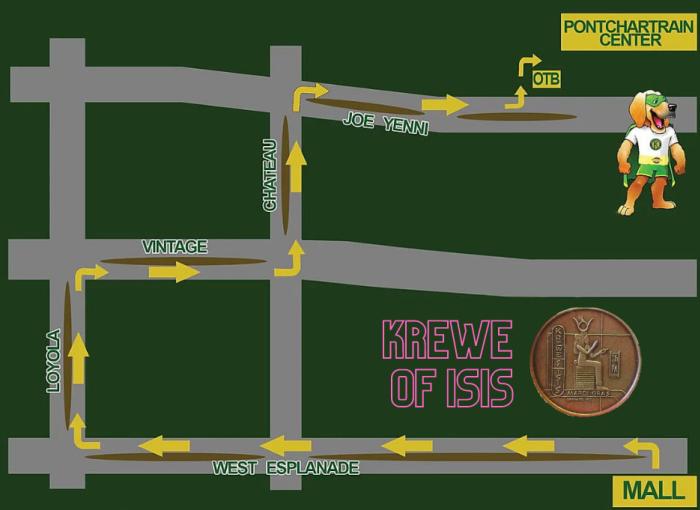 Westbank Route
The Culinary Queens of New Orleans - Tuesday, February 14, 2023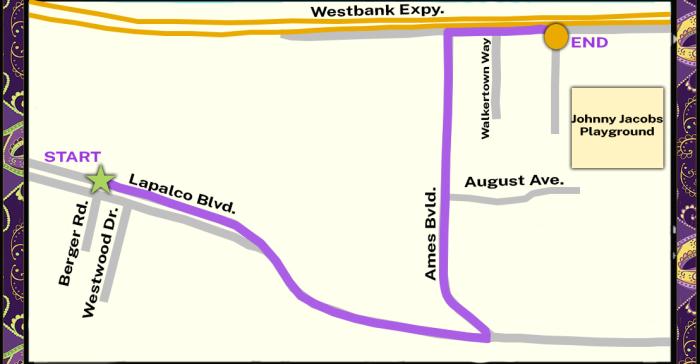 BACK TO MAP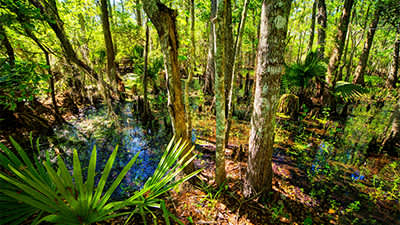 The Beautiful Bayou
Location: Jean Lafitte
Discover the natural wonders of the Jean Lafitte National Historical Park and Preserve. With a unique ecosystem the preserve is a representative example of the delta's environment, containing natural... See More
BACK TO MAP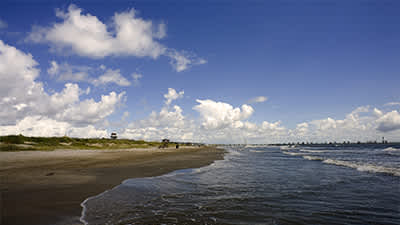 Louisiana's Only Inhabited Barrier Island
Location: Grand Isle
The State of Louisiana maintains a mile of beach front at Grand Isle State Park on the easternmost staying e park looks out toward nearby Grand Terre island, once the lair of the legendary pirate (or... See More
BACK TO MAP