Mardi Gras Parade Schedule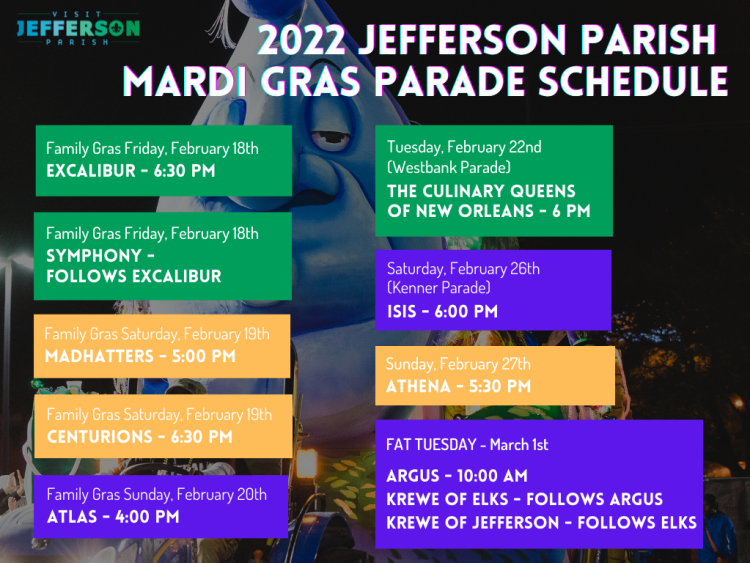 ---
YOU can ride in a parade!
There is room for you and your group in Jefferson Parish carnival! Many of Jefferson's 'krewes' invite you to join them as they parade. Basic membership information can be found by clicking the links where applicable below. Some 'krewes' have special guest packages/rates where an individual or group's costume and throws are included along with load-in of all throws to your assigned float! Check the listing below for participating carnival 'krewes'.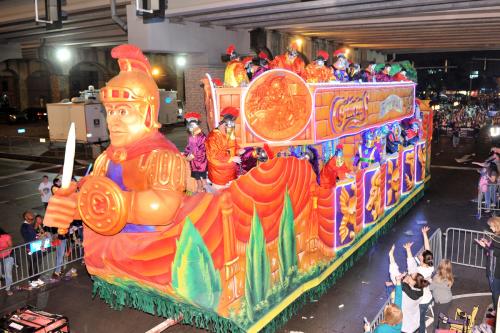 Rolling down the streets as Metairie's largest male and female parade, the Krewe of Centurions offers a unique Mardi Gras experience. The krewe is a family-friendly organization, offering fun and exciting events. Their formal celebration ball, the casual nights out, and every event in between bring the enthusiasm of Mardi Gras all year long, and it doesn't stop there! From their signature throws to their masked men and women in wigs, their members experience the thrill of riding in an exceptional parade. Bystanders get to have a touch of the fun, as they are entertained by a parade with an "in-town" feel featuring themed floats and lots of throws coming their way. They are always looking for men and women who are interested in joining their krewe, and want you to be a part of the fun and experience the excitement that only the Krewe of Centurions has to offer! Click HERE to download their Membership Application.
---
Krewe of Excalibur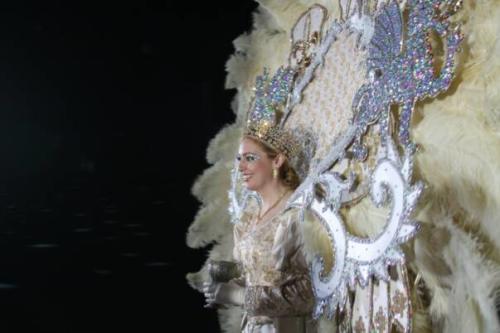 The Krewe of Excalibur parades along Veterans Memorial Boulevard in a family-friendly atmosphere that millions of people have enjoyed. Over the years, they have catered to this atmosphere by creating a fun time with bands or dance groups between every float, throwing items specially designed for children, like youth t-shirts, stuffed castles and hand-decorated shields, and by having family-related socials throughout the year. They are also the first parade of the season, so it's very well attended by the public.
The Krewe of Excalibur's unique theme takes Mardi Gras to the medieval. Their krewe celebrates the best traditions of New Orleans, King Arthur, Queen Guinevere and the Knights of the Round Table. If you know the difference between a knight and a lord, a squire and a steward, and a lady and a maiden, you're already a member. Their club is known for lavish, over-the-top court costumes.
---
The Krewe of Argus was founded in 1972 by several civic-minded Jefferson Parish businessmen and rolls on Mardi Gras Day in Metairie. Spectators line Veterans Boulevard to catch an assortment of specialty throws. The Krewe is comprised of over 450 riders- male, female, and children- as well as guest celebrities and marching bands. Each year Argus crowns a Special King, Queen, and Royal Court from its own membership to ride as royalty. In past parades, Argus has created special floats designed to honor our heroes in the Armed Services and local celebrities such as Artist George Rodrigue and his Blue Dog.
Interested in riding in Argus? Click HERE
---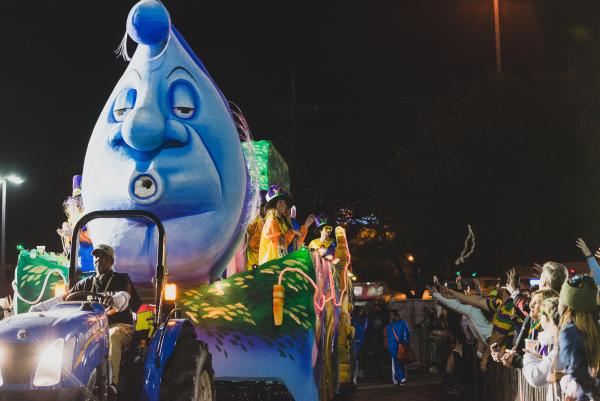 Jefferson Parish's Magical Krewe of MadHatters, rides the Saturday of Family Gras! This Krewe will capture your imagination with special lighting, dazzling costumes, and fantastical floats. Interested in joining? Click HERE.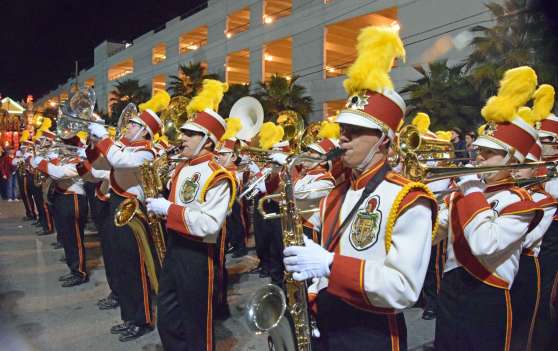 Rhythm on the Route, the Mardi Gras Battle of the Bands in Jefferson Parish, is...
See More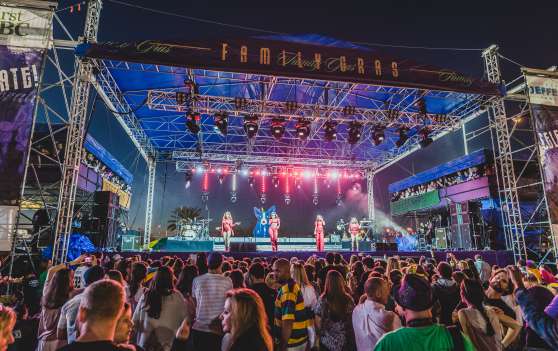 Family Gras is concerts, Mardi Gras parades and the Fabulous Flambeau Food Court...
See More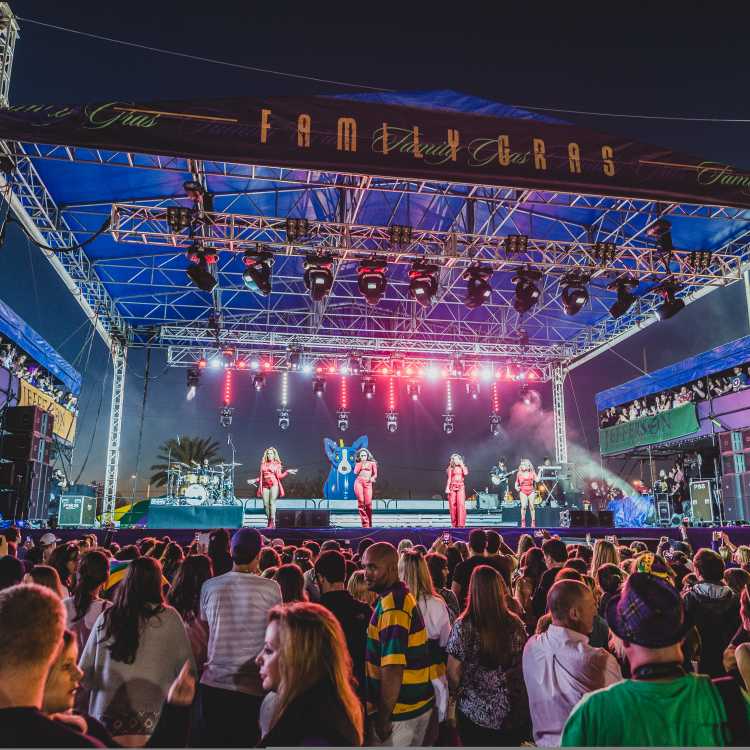 Family Gras is concerts, Mardi Gras parades and the Fabulous Flambeau Food Court...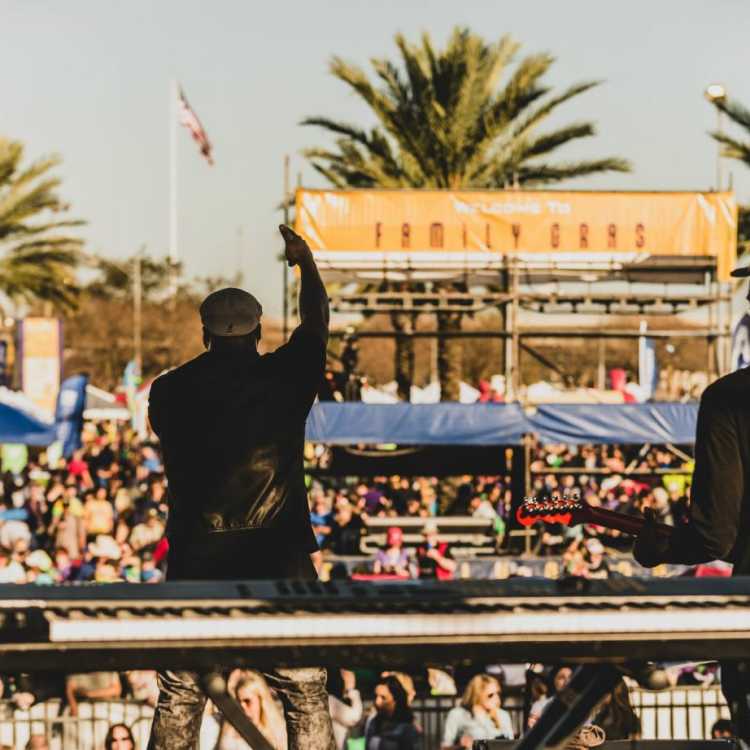 Winter in Jefferson Parish boasts are generally mild garnering crisp cool...
BACK TO MAP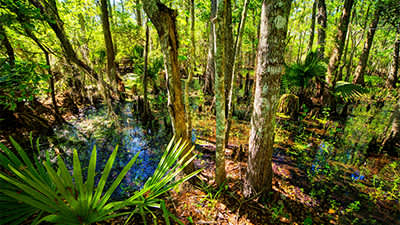 The Beautiful Bayou
Location: Jean Lafitte
Discover the natural wonders of the Jean Lafitte National Historical Park and Preserve. With a unique ecosystem the preserve is a representative example of the delta's environment, containing natural... See More
BACK TO MAP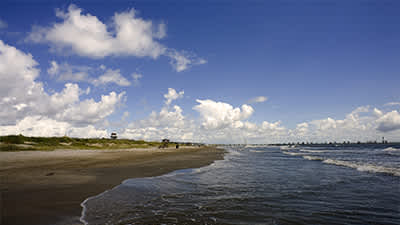 Louisiana's Only Inhabited Barrier Island
Location: Grand Isle
The State of Louisiana maintains a mile of beach front at Grand Isle State Park on the easternmost staying e park looks out toward nearby Grand Terre island, once the lair of the legendary pirate (or... See More
BACK TO MAP