Biking in Jefferson Parish

Jefferson Parish offers a range of biking trails and parks. A twenty-two-mile asphalt bike path atop the east bank levee of the Mississippi River spans three parishes, including Jefferson, Orleans and St. Charles.
Mississippi River Trail (Louisiana)
-The trail is referred to locally by many other names, including the New Orleans Levee Top Trail, the Levee Bike Path and the Mississippi Levee Trail. The Mississippi River Trail is a system of disconnected, paved trails on the levees along both banks of the Mississippi River in southern Louisiana. The most popular segment, well-used by locals and visitors alike, extends from Audubon Park in New Orleans to the Bonnet Carré Spillway in St. Charles Parish.      
Length:
60.8 miles /
Trail end points:
Audubon Park (New Orleans) through Jefferson Parish to SR 44 and E. 29th St. (Reserve); Patterson Dr. (Algiers Point) and SR 18 (St. James Parish)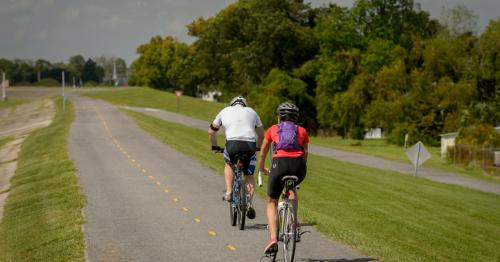 The Linear Park Bicycle Path Metairie/Kenner -Linear Park Bicycle Path is a 19.4 mile lightly trafficked out and back trail located near Metairie, Louisiana that offers the chance to see wildlife and is good for all skill levels. The trail is primarily used for hiking, running, bird watching, and road biking. Dogs are also able to use this trail but must be kept on leash.
In 2014 the Jefferson Parish Council adopted the Bicycle Master Plan which identifies clear, cross-Parish routes for cyclists, and organizes capital projects by priority. The plan lays out a strategy for dedicated bike lanes and greenways, a place where motorists learn to steer clear of cyclists. The American Planning Association, Louisiana Chapter, awarded the Jefferson Parish Bicycle Master Plan with the 2016 Planning Excellence Award for transportation. Read more on this multi-year plan
BACK TO MAP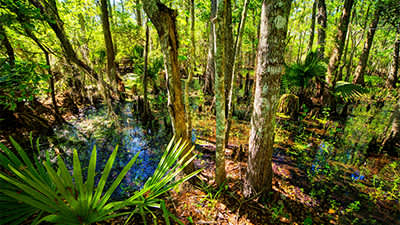 The Beautiful Bayou
Location: Jean Lafitte
Discover the natural wonders of the Jean Lafitte National Historical Park and Preserve. With a unique ecosystem the preserve is a representative example of the delta's environment, containing natural... See More
BACK TO MAP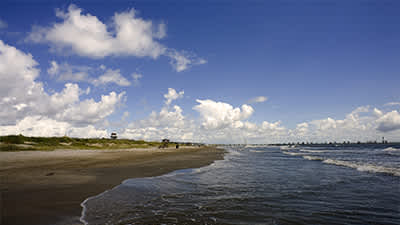 Louisiana's Only Inhabited Barrier Island
Location: Grand Isle
The State of Louisiana maintains a mile of beach front at Grand Isle State Park on the easternmost staying e park looks out toward nearby Grand Terre island, once the lair of the legendary pirate (or... See More
BACK TO MAP