Jefferson Parish History

Jefferson Parish, Louisiana was established in 1825 and was named in honor of Thomas Jefferson, commemorating his role in purchasing the Louisiana territory from France in 1803. The settlement of Jefferson Parish dates back to the 1600's, as seen in excavations within the boundaries of the Barataria Preserve of Jean Lafitte's National Park. Native American tribes, including ancestors of the area's Houma Indians, were found throughout Jefferson. French colonists began farming, soon joined by Spaniards, Germans, Africans and settlers from the Canary Islands. Later groups included Acadians (Cajuns) resettling from elsewhere in Louisiana, as well as Italians, Chinese and later Hispanic and Vietnamese immigrants.
Jefferson Parish originally extended from present day Felicity Street in New Orleans, Louisiana to the St. Charles Parish line. As Orleans Parish grew, it annexed from Jefferson Parish such established areas as the Garden District, Lafayette, Jefferson and Carrollton. The present boundary was set in 1874 and the seat of Parish government was transferred to the West Bank in Gretna where it has remained.
BACK TO MAP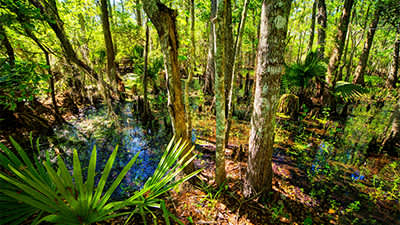 The Beautiful Bayou
Location: Jean Lafitte
Discover the natural wonders of the Jean Lafitte National Historical Park and Preserve. With a unique ecosystem the preserve is a representative example of the delta's environment, containing natural... See More
BACK TO MAP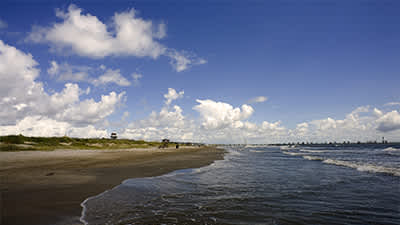 Louisiana's Only Inhabited Barrier Island
Location: Grand Isle
The State of Louisiana maintains a mile of beach front at Grand Isle State Park on the easternmost staying e park looks out toward nearby Grand Terre island, once the lair of the legendary pirate (or... See More
BACK TO MAP