Partners
The Jefferson Convention & Visitors Bureau, Inc. (JCVB) is monitoring the Coronavirus ("COVID-19") through engagement with local and state health department officials as well the Centers for Disease Control and Prevention (CDC) and the World Health Organization (WHO) to stay abreast of this rapidly evolving situation.
The JCVB continues to advocate on your behalf. The hospitality industry is significantly impacted by this unprecedented situation.  We are working with local, state and national contacts and agencies to ensure our industry partners receive information on assistance as it becomes available.

In addition, we will continue to reach out to you regularly to stay updated on what businesses are open, changes in hours of operation, and services being provided so that we can continue to promote your businesses to our residents and visitors. 

Governor Edwards has requested Economic Injury Disaster Loan assistance with the SBA's Office of Disaster Assistance for the New Orleans area. Click here to see the attached regarding available SBA Economic Injury Disaster Loans, including links to apply for assistance. Click here for their website.

The LWC Rapid Response Unit is available for assistance concerning temporary or permanent layoffs due to Covid-19. Workers who are impacted by closures or reduced hours may be eligible for Unemployment Insurance benefits. Please click here for information on how to qualify for support. You can contact André France at (225) 342-2918 or afrance@lwc.la.gov with your questions about this program. Due to the volume of questions coming in now, email is the best method to send questions. Click here for their website.

US Travel has secured real, immediate assistance for the travel workforce and businesses of all sizes across every segment. The Senate and House will passed the final phase 3 coronavirus bill, referred to as the CARES Act, but more work is needed to ensure that this relief – which is intended to be a bridge – is extended quickly and helps as many travel businesses as possible. Click HERE to see US Travel's summary of the bill and read the full bill HERE.
Stay at Home Order in effect as of Monday, March 23, 2020. Some businesses may remain open and individuals may leave their residence to perform any work necessary to provision, operate, and maintain these businesses. Learn more HERE.
Additional Resources:
Unemployment Support for Employers & Workers Impacted by COVID-19
Economic Injury Disaster Loan Update
United Way of Southeast Louisiana Hospital Cares Pandemic Response Fund
Families First Coronavirus Response Act:Employer Expanded Family and Medical Leave Requirements
WorkNOLA Job Openings during COVID-19 Event
Facebook Grant for Small Businesses
Florida Atlantic University Offers Help to Workers Struggling During Coronavirus Pandemic
ARC is offering 3D printed PPE and can discount bulk orders.
Updates:
President Donald Trump issued a major disaster declaration for Louisiana on March 24. Read more HERE.

From now through March 29, 2020, the U.S. Department of Labor (USDOL) invites you to share your ideas on how they can help employers and employees understand their responsibilities and rights, respectively, under the expanded family and medical leave and paid sick leave provisions of the Families First Coronavirus Response Act (FFCRA). Submit ideas HERE.

Governor John Bel Edwards issued a statewide "Stay-at-Home" order, which will go into effect Monday, March 23, 2020 at 5:00 pm. Read the full statement HERE, which includes clarification on essential businesses that are allowed to stay open

---
The Jefferson CVB is a proud partner in tourism supporting the economic growth of Jefferson Parish and the surrounding parishes. The Louisiana Office of Tourism 2018 economic impact ranked Jefferson Parish 2nd in the state for visitor spending with a reported $1.9 billion!  Tourism garnered $200 million in state and local tax revenue for Jefferson Parish and Louisiana. The Jefferson Parish tourism and hospitality industry employs over 26,000 people in our parish helping to provide a better quality of life for these employees and their families. The JCVB supports the members of our organization as they work to enhance the economic development of our parish. 
Your Jefferson CVB Membership...
The JCVB is comprised of a diverse membership promoting the arts, entertainment, culture, cuisine, heritage, traditions, professional services & products of our region. You are a valued member contributing to the growth of this region through the tourism industry. Whether you are a hotel, attraction, restaurant, transportation company, or business resource organization such as printing or PR, the JCVB wants to hear from you!  We want your feedback, your ideas, your partnership! The JCVB welcomes your questions and comments. Feel free to contact the JCVB office at 504-731-7083. Click here for an application and to see all of our member benefits. If you are a hotel, please contact the office directly for benefits.
The JCVB is pleased to provide its members with detailed reports on Marketing, Sales, and Communications. To view the 2019 Marketing Plan, Annual Reports or the Convention & Group Calendar, enter your unique member login and password to access the Extranet.
Tourism by the Numbers
The Jefferson Convention & Visitors Bureau is the parish's only accredited tourism marketing team focused on bringing visitors and visitor spending to Jefferson Parish. Here is a glance at the tourism impact on Jefferson in 2018: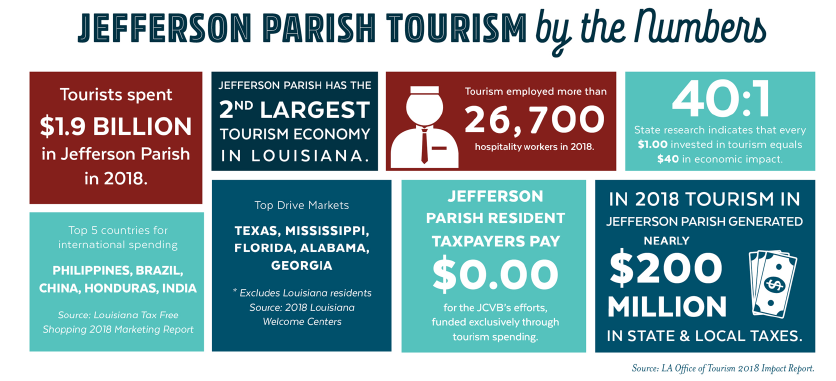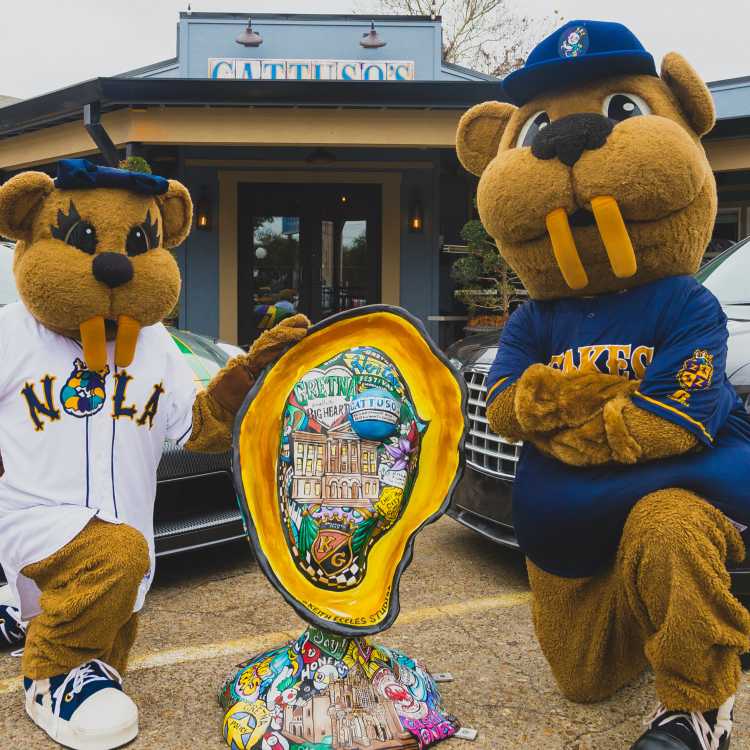 The Jefferson CVB Membership is comprised of a diverse membership promoting the...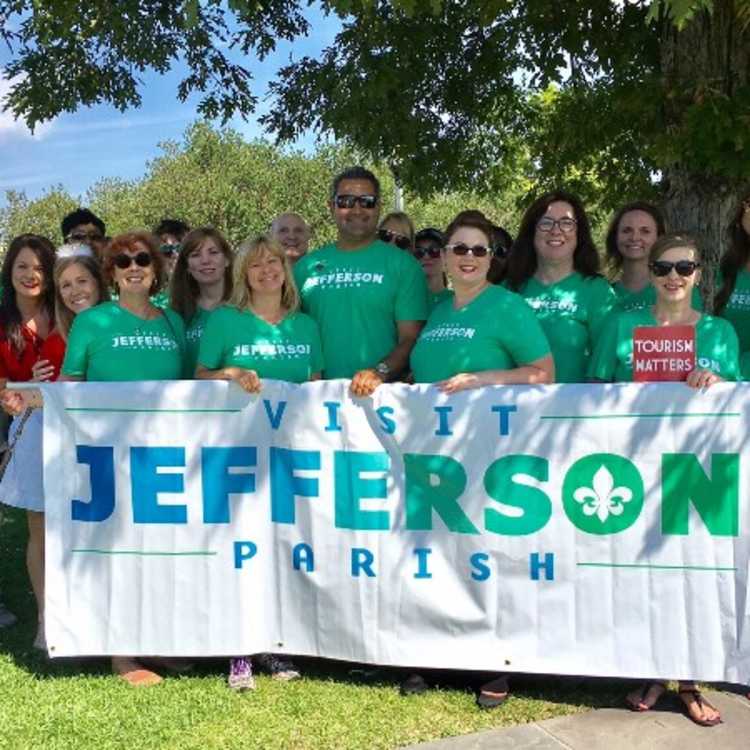 The JCVB is excited to partner with our member hotels to help fund the vital...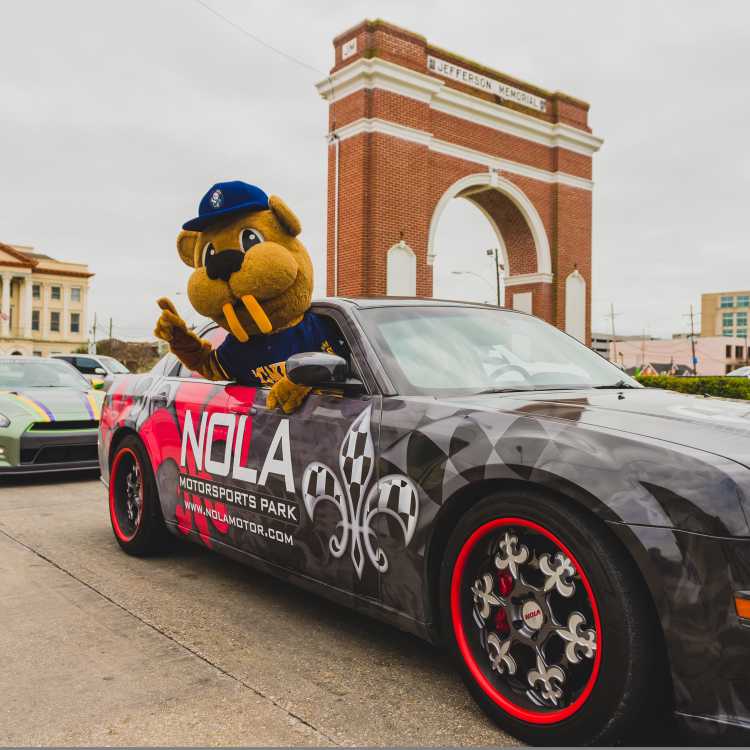 In an effort to keep our members informed of what's happening around the...
The JCVB has the pleasure of partnering with Jefferson Parish organizations...
BACK TO MAP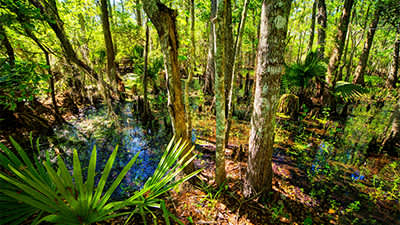 The Beautiful Bayou
Location: Jean Lafitte
Discover the natural wonders of the Jean Lafitte National Historical Park and Preserve. With a unique ecosystem the preserve is a representative example of the delta's environment, containing natural... See More
BACK TO MAP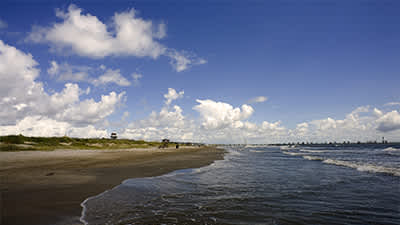 Louisiana's Only Inhabited Barrier Island
Location: Grand Isle
The State of Louisiana maintains a mile of beach front at Grand Isle State Park on the easternmost staying e park looks out toward nearby Grand Terre island, once the lair of the legendary pirate (or... See More
BACK TO MAP