Jefferson Parish CVB Partners
The Jefferson Convention & Visitors Bureau, Inc. (JCVB) is monitoring the Coronavirus ("COVID-19") through engagement with local and state health department officials as well the Centers for Disease Control and Prevention (CDC) and the World Health Organization (WHO).
The JCVB continues to advocate on your behalf. The hospitality industry is significantly impacted by this unprecedented situation. We are working with local, state and national contacts and agencies to ensure our industry partners receive information on assistance as it becomes available.

In addition, we will continue to reach out to you regularly to stay updated on what businesses are open, changes in hours of operation, and services being provided so that we can continue to promote your businesses to our residents and visitors.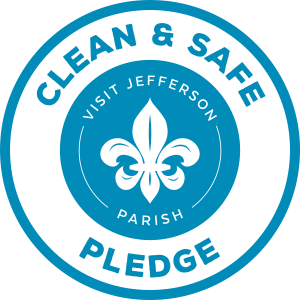 Visit Jefferson Parish is committed to advocating for the safety and well-being of our community and visitors to our destination. We are inviting Jefferson Parish hotels, attractions, restaurants, retailers, and all businesses throughout Jefferson Parish to join us in taking the Clean & Safe Jefferson Parish Pledge. The pledge provides a unified message that health and safety standards and protections against the spread of COVID-19 are top priority and it is your commitment to helping stop the spread of COVID-19. Learn more HERE. Click HERE to find the CDC's guidance for cleaning and disinfecting public spaces, workplaces, businesses, schools, and homes.
---
Jefferson Parish Updates:
See below for COVID -19 Guidelines within the state of Louisiana:
On May 25, 2021 Gov. John Bel Edwards by means of Proclamation further relaxed restrictions on face coverings within the state of Louisiana.  The new regulations will go into effect March 26, 2021 continuing through June 23, 2021 unless otherwise mandated by the Governor's office prior to or extending thereof.  Read the full Proclamation HERE.

E

ffective

Wednesday, April 28

the state-wide mask mandate will be lifted with the exceptions being while

on public transit and in state government buildings, K-12 schools, early childhood education centers, colleges and universities, and healthcare facilities.

Mask policies will be made by local government and private businesses.

T

heaters, event spaces, festivals and fairs and other outdoor events, there will be no limitations on outdoor capacity. Social distancing and masking are still recommended by both the state of Louisiana and the CDC.

Indoors, a facility may choose to operate at 75 percent capacity while enforcing six feet of social distancing or at 100 percent capacity with masking required and enforced.

For live music, new regulations will require 10 feet of space between the stage and the audience and crowds must be seated.

Bars will still only be open to those 21 and older.
Visit OpenSafely.La.gov. to view and download documents with guidelines for all entities, indoor and outdoors.
Social distancing of six (6) feet will still be required in businesses and Louisiana's statewide mask mandate remains in place, as well as other mitigation measures deemed necessary by the Louisiana Department of Health and the State Fire Marshal and posted on OpenSafely.La.gov. The order runs for 28 days and expires on April 28, 2021.
The Governor's updated order removes the limitations on when bars and restaurants may serve alcohol, defaulting to local ordinances. People younger than 21 are still not allowed inside bars and bars are only allowed to provide patrons with socially distanced seated service, under the new order.
Salons and beauty shops, gyms and fitness centers, malls and casinos also will not have capacity limits, though social distancing and the mask mandate remain in place along with any other additional measures that may be required by the State Fire Marshal.
Businesses and venues that host larger gatherings, like receptions halls, will remain capped at 50 percent of their capacity, with a maximum gathering size of not more than 500 people indoors and strict social distancing. Outdoor events will be capped at 50 percent capacity and social distancing is also required. Some events may require prior approval by the State Fire Marshal. Businesses should visit OpenSafely.La.gov for more information.
Indoor and outdoor sporting events will be limited to 50 percent of their capacity, with social distancing. Masks are required under all circumstances.
No limits on religious services.
CLICK HERE to read the Proclamation in full detail.
Vaccine Information:
The Louisiana Department of Health is coordinating the COVID-19 vaccine distribution effort in Louisiana. As more vaccines become available from the CDC, more individuals and groups will be offered a vaccination.
Click for VACCINE SITES in Jefferson Parish
Testing Information:
Click for TESTING SITES.  Note: The COVID-19 test site at the Alario Center will be moved to Harold McDonald Sr. Park (900 Drake Ave., Westwego, LA 70094) effective Monday, June 7, 2021. This walk-up site will be open Monday – Friday from 8:00 a.m. – 4:00 p.m.
Meal Assistance
Jefferson Parish will provide free meals to seniors and those most vulnerable to COVID-19 through a partnership with the federal government. CLICK HERE to apply (the application period will remain open until the program reaches capacity).
Residents are encouraged to call the Jefferson Parish COVID-19 Meal Assistance Program Hotline at (504) 736-6162 or apply online at www.jeffparish.net. Applications will be evaluated and approved on a first-come, first-served basis.
The program is scheduled to begin distribution on Feb. 22. Meals will be delivered via contactless home deliveries for those who are unable to pick up meals from a designated location. Meals will be inspired by recipes from local restaurants. The locally inspired well-balanced meals are composed of a protein, starch or grain, vegetable, one piece of fruit, a nutritional snack and a beverage and will be delivered frozen with instructions for heating. Restaurants that are interested in participating can contact the program's Community Outreach Manager at jpfeeding@solomongroup.com.
Emergency Rental Assistance
Jefferson Parish has launched an Emergency Rental Assistance Program (ERAP) to serve eligible persons who lack sufficient income or resources to pay rent due to COVID-19. Click HERE to view eligibility requirements and to apply.
Jefferson Parish President Cynthia Lee Sheng issued an emergency proclamation on Monday, June 29th. The public is required to wear masks inside all businesses and public places within Jefferson Parish. The order will begin on Wednesday, July 1st, and has no end date.
People in Jefferson Parish must wear face coverings when they are in the high-risk situations listed below:
- Masks are required inside any indoor public space, including but not limited to restaurants, retail, spas and places of worship.
- Masks are required upon entering and exiting a restaurant or bar but not while sitting at a table.
- Masks are required upon entering and exiting a gym but not while exercising.
- Masks are required in any room or enclosed area where other people are present and unable to physically distance.
- Masks are required while walking through common areas, such as hallways, stairways, elevators and parking facilities.
The following individuals are exempt from wearing a mask or face covering:
- Children younger than two years old.
- Individuals with a medical condition, mental health condition or disability that prevents wearing a face covering.
- This order also excludes schools, summer camps and daycares, as they should follow guidance set forth by the Louisiana Department of Health and the Louisiana Department of Education. Click HERE for guidance for childcare and summer schools from the Department of Health. Click HERE for school reopening guidelines and resources from the Department of Education.
Masks are required while riding on public transportation or paratransit.
The Jefferson Parish Government is dedicated to assisting our business owners with best practices and outreach. The COVID Compliance – See It, Say It Form has been activated for you to report all your concerns with local businesses. They will collect your complaints and work with our partner agencies to have them addressed.
For updates on Jefferson Parish's response to the coronavirus situation and more, visit their COVID-19 Dashboard HERE
---

Looking for a job in the hospitality industry? Click HERE to see job openings in and around our area. Please note: Postings are based on the information provided by the employer. The JCVB cannot guarantee the availability or validity of each organization or person(s) that posts a position or guarantee that all jobs/internships are still available.

The U.S. Small Business Administration (SBA), in consultation with the Treasury Department, announced that the Paycheck Protection Program (PPP) will re-open the week of January 11 for new borrowers and certain existing PPP borrowers. New borrowers will be able to submit applications beginning Monday, January 11, though lender availability is limited. If you have already exhausted your first PPP loan, the loan process for your second draw will be available beginning Wednesday, January 13. Click HERE for a link to the application.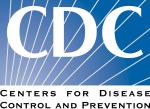 This guidance for cleaning and disinfecting public spaces, workplaces, businesses, schools, and homes is intended for all Americans, whether you own a business, run a school, or want to ensure the cleanliness and safety of your home. Opening America requires all of us to move forward together by practicing social distancing and other daily habits to reduce our risk of exposure to the virus that causes COVID-19.

US Travel has secured real, immediate assistance for the travel workforce and businesses of all sizes across every segment. The Senate and House will passed the final phase 3 coronavirus bill, referred to as the CARES Act, but more work is needed to ensure that this relief – which is intended to be a bridge – is extended quickly and helps as many travel businesses as possible. Click HERE to see US Travel's summary of the bill and read the full bill HERE.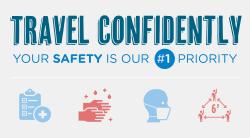 The health and safety of customers is the number one priority of every travel business. This shared viewpoint has brought sectors from across the industry together, working with health and medical experts, to reach a collective agreement on a core set of health and safety guidance that the industry may adapt to their businesses. When travel businesses, residents and travelers all do their part, Americans can Travel Confidently.
Download US Travel's Travel Confidently Toolkit HERE.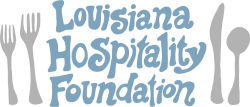 Our partners at Louisiana Hospitality Foundation (LHF) are able to reopen the application process once again for the Hospitality Cares Funds. The program reached the $1.5 million benchmark, triggering the reopening of the fund's crisis grants. Starting Friday, April 24th at 9:00 a.m., hospitality workers can apply online at UnitedWaySELA.org/HospitalityCares or call 211 to complete the application over the phone.

The LWC Rapid Response Unit is available for assistance concerning temporary or permanent layoffs due to Covid-19. Workers who are impacted by closures or reduced hours may be eligible for Unemployment Insurance benefits. Please click here for information on how to qualify for support. You can contact André France at (225) 342-2918 or afrance@lwc.la.gov with your questions about this program. Due to the volume of questions coming in now, email is the best method to send questions. Click here for their website.
About Jefferson Parish CVB
The Jefferson CVB is a proud partner in tourism supporting the economic growth of Jefferson Parish and the surrounding parishes. The Louisiana Office of Tourism 2019 economic impact ranked Jefferson Parish 2nd in the state for visitor spending with a reported $1.75 billion! Tourism garnered $177 million in state and local tax revenue for Jefferson Parish and Louisiana. The Jefferson Parish tourism and hospitality industry employs almost 23,000 people in our parish helping to provide a better quality of life for these employees and their families. The JCVB supports the members of our organization as they work to enhance the economic development of our parish.
Your Jefferson CVB Membership...
The JCVB is comprised of a diverse membership promoting the arts, entertainment, culture, cuisine, heritage, traditions, professional services & products of our region. You are a valued member contributing to the growth of this region through the tourism industry. Whether you are a hotel, attraction, restaurant, transportation company, or business resource organization such as printing or PR, the JCVB wants to hear from you! We want your feedback, your ideas, your partnership! The JCVB welcomes your questions and comments. Feel free to contact the JCVB office at 504-731-7083. Click here for an application. If you are a hotel, please contact the office directly for benefits.
The JCVB is pleased to provide its members with detailed reports on Marketing, Sales, and Communications. To view the 2019 Marketing Plan, Annual Reports or the Convention & Group Calendar, enter your unique member login and password to access the Extranet. At our 2020 Annual Meeting, we were pleased to welcome guest speaker, Bill Geist, Chief Instigator at DMOproz. His presentation which addresses how communities and their Destination Marketing Organizations across the nation are responding to the COVID Crisis and how Visit Jefferson Parish is positioning to spur the region's recovery can be found HERE.

Tourism by the Numbers
The Jefferson Convention & Visitors Bureau is the parish's only accredited tourism marketing team focused on bringing visitors and visitor spending to Jefferson Parish. Here is a glance at the tourism impact on Jefferson in 2019: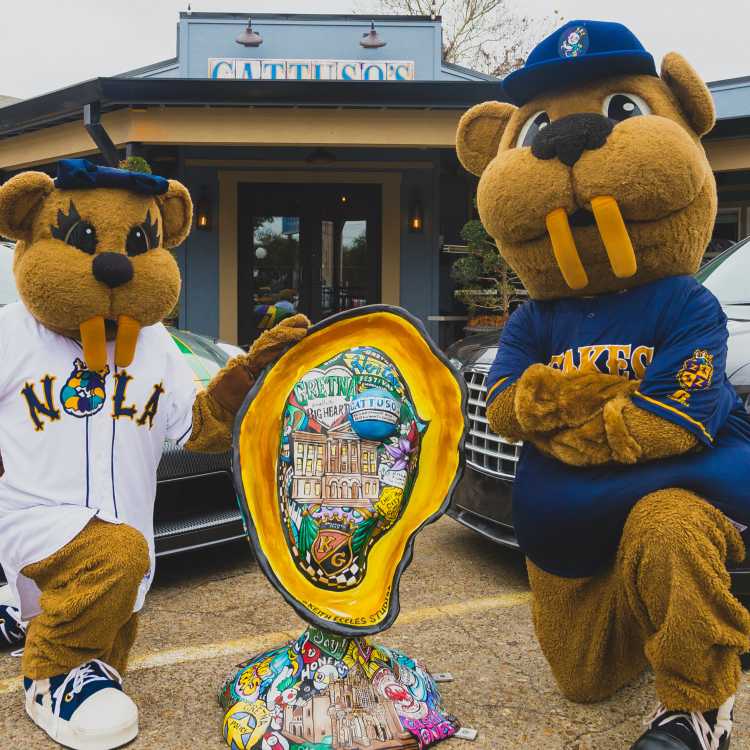 The Jefferson CVB Membership is comprised of a diverse membership promoting the...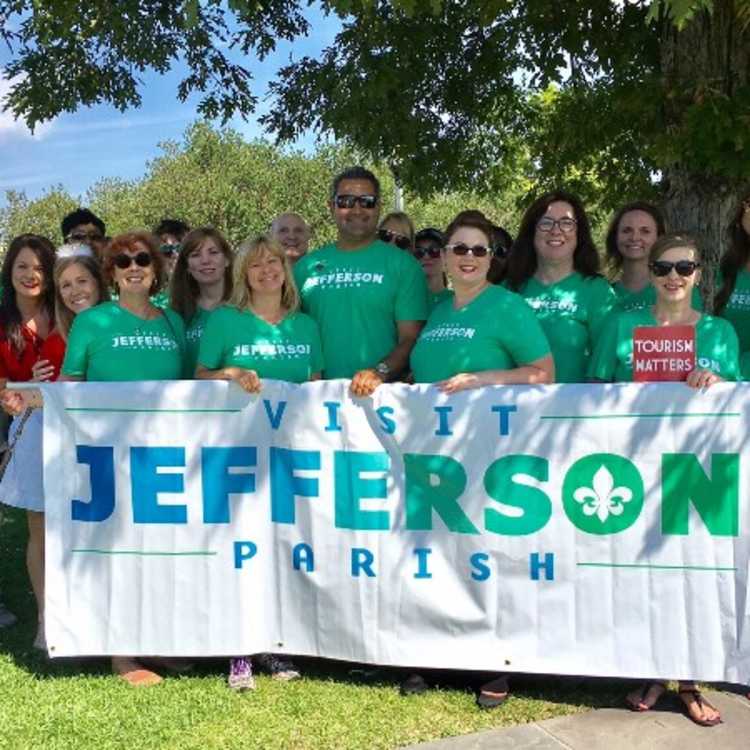 The JCVB is excited to partner with our member hotels to help fund the vital...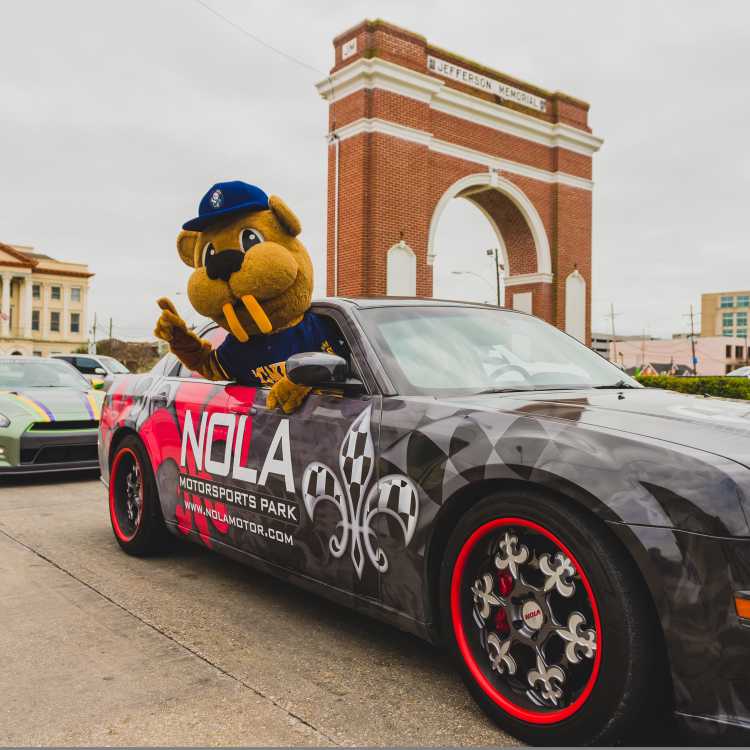 In an effort to keep our members informed of what's happening around the...
The JCVB has the pleasure of partnering with Jefferson Parish organizations...
BACK TO MAP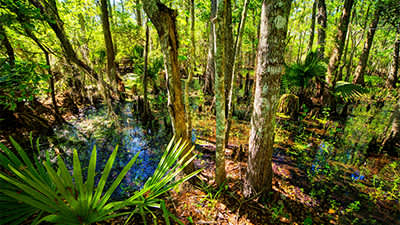 The Beautiful Bayou
Location: Jean Lafitte
Discover the natural wonders of the Jean Lafitte National Historical Park and Preserve. With a unique ecosystem the preserve is a representative example of the delta's environment, containing natural... See More
BACK TO MAP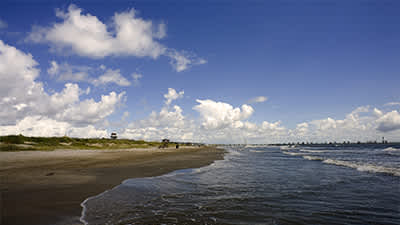 Louisiana's Only Inhabited Barrier Island
Location: Grand Isle
The State of Louisiana maintains a mile of beach front at Grand Isle State Park on the easternmost staying e park looks out toward nearby Grand Terre island, once the lair of the legendary pirate (or... See More
BACK TO MAP