Be A Partner In Tourism...
---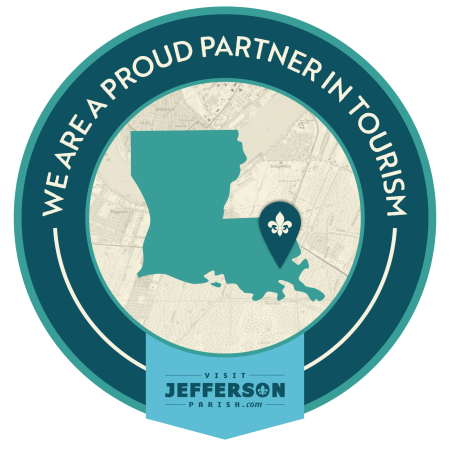 The Jefferson CVB is a proud partner in tourism supporting the economic growth of Jefferson Parish and the surrounding parishes.  Jefferson Parish ranks 2nd highest in the state for spending produced by visitors, employment earnings, and government revenue from state and local taxes. Visitor spending in 2022 was a reported $1.9 billion! The Jefferson Parish hospitality industry employed 20,748 with over $614 million in employment earnings. Visitors contributed to nearly $194 million in state and local tax revenues for Jefferson Parish. The JCVB supports the members of our organization as they work to enhance the economic development of our parish.
Source: Louisiana Office of Tourism 2022 Visitor Spending Report
Why Membership?
The JCVB is comprised of a diverse membership promoting the arts, entertainment, culture, cuisine, heritage, traditions, professional services & products of our region. Partners are valued members contributing to the growth of this region through the tourism industry. Whether a hotel, attraction, restaurant, transportation company, or business resource organization, the JCVB welcomes you as Hospitality Ambassadors!
Connect with meeting planners and group leaders, extend your marketing, and have access to industry research and networking opportunities, and potential business opportunities. Host familiarization (FAM) tours for domestic and international journalists and tour operators travel writers and influencers. These are a few ways your membership works for you.
---
Leads & Opportunities
Listings
Members receive a listing on VisitJeffersonParish.com website inclusive of your company name, address, phone number, link to your website, a description and images. *Note: additional benefits such as banner ad(s), are available based on selected level of membership.
A listing in the Annual Visit Jefferson Parish Visitors Guide inclusive of your company name, address, phone number, website, and 10–12-word description; along with a designation on the guide's map (available only to members with store-front accessibility) *Note: additional benefits are available based on selected level of membership.  This is the Parish's official visitors guide with a distribution of 50,000. It is distributed to 53 visitor centers around the state including 8 State welcome centers, Jefferson and Orleans parish hotels, individual requests, at domestic and international trade shows, and to attendees of conferences and events. The guide is also available digitally and can be viewed via its QR code.
Member Extranet
The Member Extranet on VisitJeffersonParish.com (requires login) is our lead distribution site. Each member has the opportunity to receive leads directly from the JCVB sales managers.  The Extranet also houses member account information, benefits, marketing stats, and reporting.
Conference/Convention Calendar
A master list of conferences and events is located in the member access (requires login) section of the Extranet providing a schedule of meetings and events coming to Jefferson Parish. It also contains contact information for the primary contact/planner for most meetings and events.
FAM Trips & Tours
The JCVB sponsor's tours and site visits for meeting planners and tour operators considering Jefferson Parish. We work directly with our members so they can experience your accommodations, services, or products firsthand.  We also host travel writers and influencers seeking unique experiences within our destination.  We work directly with our members to ensure you are represented within those articles and/or featured stories.  
Seasonal Promotions
Seasonal promotional programs like Best in Sno annual Sno Ball Blitz and the Taste of the Trail – a Jefferson Parish Louisiana Oyster Trail experience, encourage locals and visitors to come to Jefferson Parish.
Advertising/Marketing
The power of one for ALL!  Our members are represented across a variety of outlets from print, broadcast, digital and social with the destination's leisure and group assets marketed.   
Annual Meeting
Our annual meeting is held in the fourth quarter and recaps the state of tourism, celebrates the successes of our industry, and elections are held for our board of directors.  It is also the time when we announce the Virgie Ott Tourism Award recipient.  An award for excellence in Jefferson Parish tourism.
Contact Charlene Hale, Director of Leisure & Partner Sales for more information or click the benefits & application buttons provided above. 
Hotels inquiring, please review the Hotel Partnership Agreement and contact Charlene Hale before submitting the Agreement/Application.
BACK TO MAP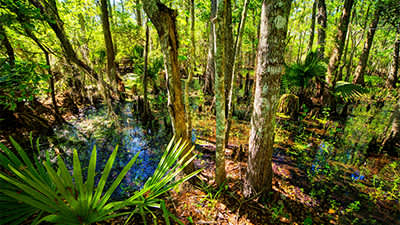 The Beautiful Bayou
Location: Jean Lafitte
Discover the natural wonders of the Jean Lafitte National Historical Park and Preserve. With a unique ecosystem the preserve is a representative example of the delta's environment, containing natural... See More
BACK TO MAP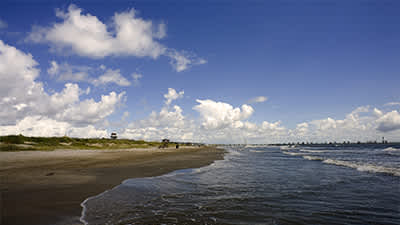 Louisiana's Only Inhabited Barrier Island
Location: Grand Isle
The State of Louisiana maintains a mile of beach front at Grand Isle State Park on the easternmost staying e park looks out toward nearby Grand Terre island, once the lair of the legendary pirate (or... See More
BACK TO MAP