Gretna
As one of Louisiana's largest national historic register districts, Gretna is steeped in history and intrigue. Stroll through Gretna's downtown historic district and discover the unique architecture and landmarks.
Gretna was composed of three settlements in the early 1800's: McDonoghville founded by John McDonogh in 1815, Mechanickham founded by Nicholas Noel Destrehan in 1836 and Gretna developed by the St. Mary's Market Steam Ferry Company in 1838. Gretna became a parish seat in 1884 and was often called the Free State of Jefferson because of the unrestricted gambling that occurred during that time. On August 20, 1913 Governor Luther E. Hall proclaimed these settlements to be the City of Gretna after a group of residents banded together to win a political battle over the parish government of the era. In 1985 Gretna's old town was placed on the National Register of Historic Places.
Visit the nation's oldest volunteer fire company, the David Crockett Firehouse, home of the Louisiana State Fire Museum. The Gretna Green Blacksmith Shop takes you back to the days of early craftsmanship. Tour the "red caboose," the home of the Southern Pacific Freight Depot & the Illinois Central Caboose museum to get a glimpse of railroad memorabilia. The German-American Cultural Center interprets the German immigrant contribution to Louisiana from 1720 to the present. Guides will greet you in period costumes and take you through this newly renovated state museum including the Gretna native Mel Ott exhibit. 
The Kittie Strehle Home (founded in 1845) is part of the Grenta Historical Society Complex. Miss Kittie, the youngest daughter of Claudius Strehle, a German immigrant who came to America in 1832, dedicated her life to teaching and retired after 57 years in 1937. She was the last of the original family to live in the home.
The Gretna Observatory is educational and fun for all ages! 
Excellent for School groups and Scout Troops!
Open most clear Monday and Wednesday nights weather permitting
The Gretna Observatory is the largest public observatory in the Greater New Orleans area. It was built to promote a greater interest in astronomy. It was especially designed to be an educational benefit to school age children and young adults from local schools by creating an awareness and interest in astronomy, science, and technology. The Observatory first opened its doors to the public in late October of 2004.
WHERE: The Gretna Observatory is located at # 1 Copernicus Lane behind Gretna Jr. High on Gretna Blvd. between Lafayette St. and Manhattan Blvd. Copernicus Lane also continues across Gretna Blvd. turning into Huey P. Long Ave. It is open to the general public with free admission and parking every Monday and Wednesday evening  except for major holidays and as always weather permitting. Partly cloudy evenings will be determinable by the observatory operator if sky conditions will allow any or limited observing.
WHEN: Operating hours are dusk to 11 p.m. during the Summer and 7 p.m., to 10 p.m. during the Winter. The transition from Summer to Winter hours occurs roughly around the beginning and end of Daylight Savings Time.
WHAT: The observatory offers viewing through a pier mounted GPS/Go-To computer controlled 16 inch Meade LX-200GPS f/10 catadioptric type telescope better known as a Schmidt-Cassegrain Telescope or SCT. It is housed under a traditional 16 foot diameter 360 degree rotational aluminum dome. Typical astronomical objects of interest pending on availability in the night sky include our moon, the planets Venus, Mars, Jupiter, and Saturn, various nebulae, double stars, star clusters, constellations, etc.
Other associated optical equipment include a piggybacked Stellarvue 80mm refractor telescope, Orion 7x50 binoculars, a plain or "white" light solar filter for safely observing the sun through the Meade 16" SCT as well as a Coronado Solar Max 60T hydrogen-alpha telescope for viewing the Sun in its natural "hydrogen-alpha" waves yielding more of the sun's features with greater detail.
WHO: Everyone is welcome!  School groups and Scout groups and any other organizational groups with an interest in using the facility are welcomed and encouraged to schedule special observing sessions and star parties. Contact Councilman Vincent Cox at vc4732@att.com or Ron Marcella at rmarcell@cox.net  to schedule events and for any other information about the Gretna Observatory.
GRAND NEWS FOR GRETNA AND JEFFERSON PARISH!
The Jefferson Parish Economic Development Commission (JEDCO), in partnership with the City of Gretna and Louisiana Economic Development, welcomed French America Line to Jefferson Parish on Friday, June 24, 2016.  The startup riverboat cruise line, which offers premium tours along America's waterways, announced the establishment of its corporate headquarters on the West Bank of Jefferson Parish. Operations began out of JEDCO's Business Innovation Center in the Churchill Technology & Business Park earlier this year. Additionally, the City of Gretna's ferry terminal will become the home port for French America Line's deluxe 150-passenger vessel, The Louisiane.
French America Line and Uncommon Journeys anticipate the creation of 94 direct jobs within the community; 64 positions will be created aboard the Louisiane and 30 new jobs will be added shore-side. The company will have an estimated annual payroll of $2.1 million, which will include a mix of seasonal, hourly wage employees and permanent salaried employees. French America Line invested over $7.5 million into the community with an estimated economic impact of $58 million. French America Line offers five-to-ten- day cruises on the Mississippi, Ohio, Tennessee, Cumberland, and Red Rivers with stops at major U.S. cities along the way. The boutique riverboat will offer 75 suites and staterooms, two restaurants, three lounges, a full-service spa and nightly entertainment.
The Louisiane, formerly the Columbia Queen that sailed Oregon's Columbia River, was purchased by French America Line in 2015. The luxury riverboat is currently en route from Oregon to Gretna via the Panama Canal on a journey that will take a total of four weeks. In mid-July, the Louisiane will arrive at the Gretna Ferry Landing, which will be rebranded by French America Line in the coming months. The terminal has been underutilized since the halt of regular ferry service to Gretna in 2013. Once in Jefferson Parish, the Louisiane will be refurbished by Bollinger Quick Repair based out of Harvey.  For more details click to link to cruise information on The Louisiane.
For more information on the City of Gretna, its attractions and events visit their website.  You may contact the Gretna Office of Tourism at 504-363-1580 or toll-free at 888-4-GRETNA.
At the southern end of Highway 1, the seven magical miles of Grand Isle hold all...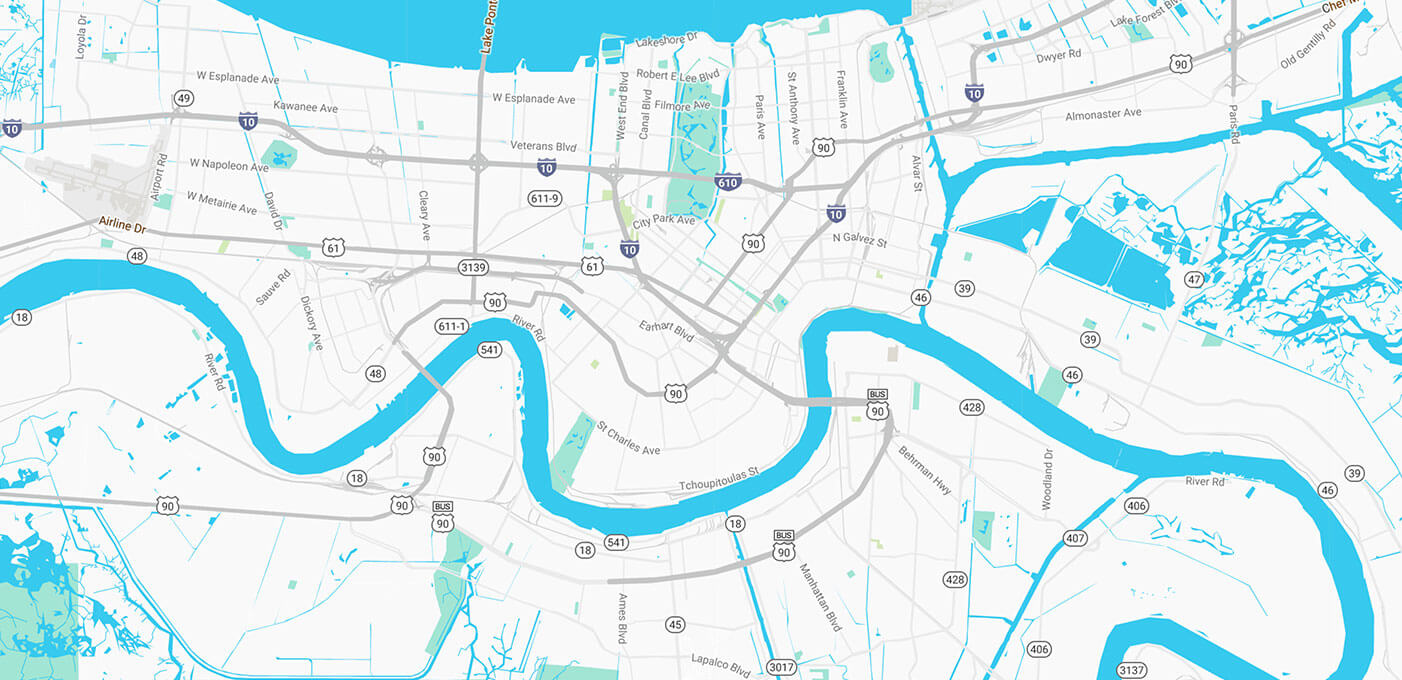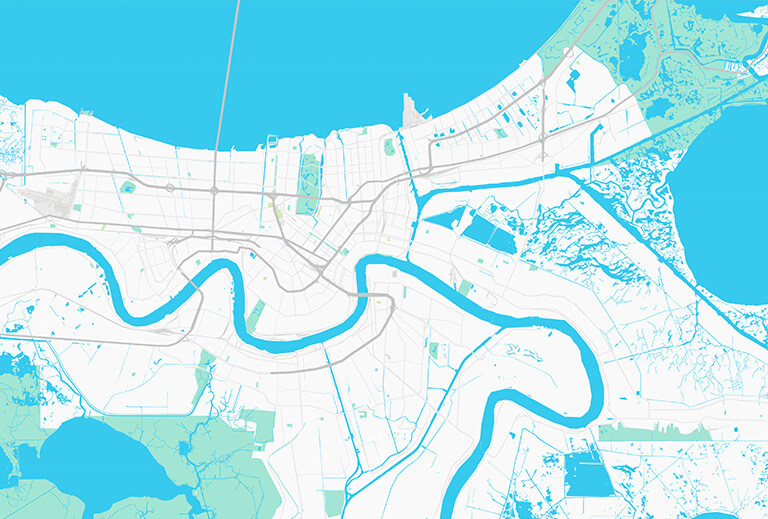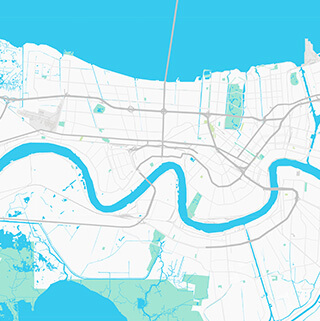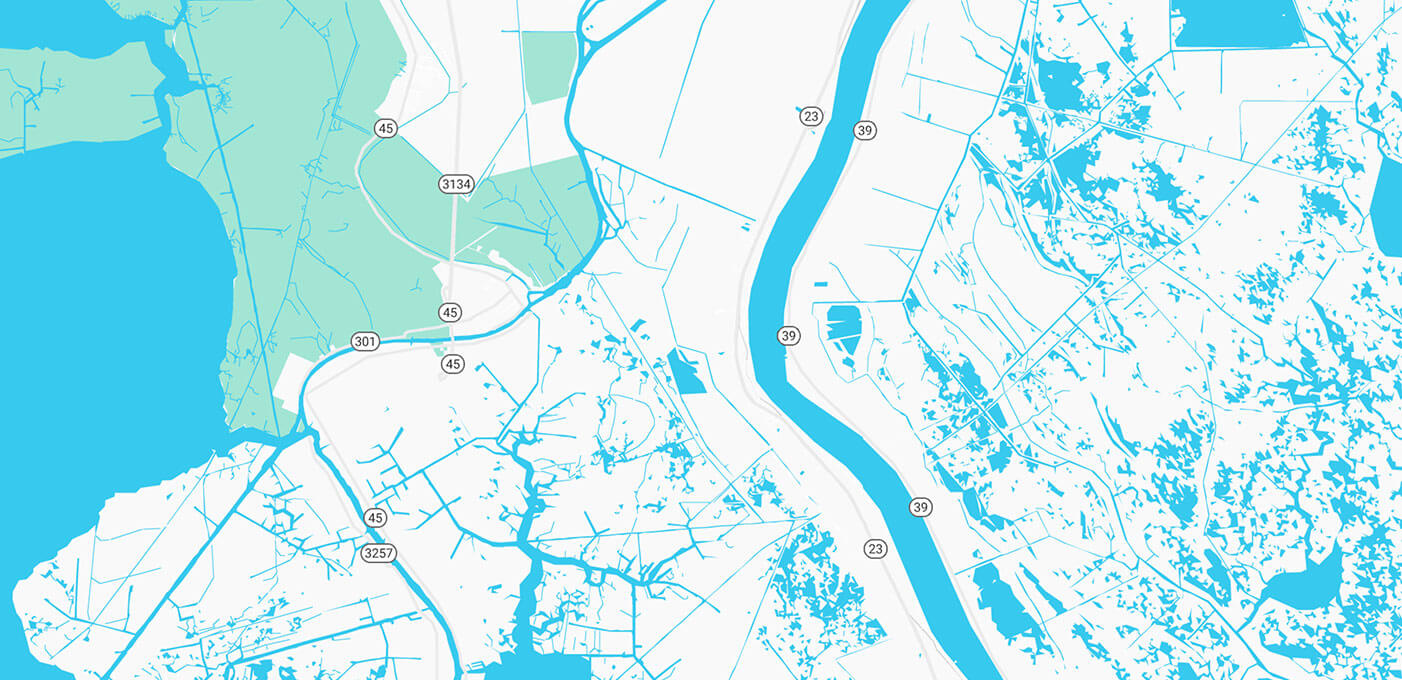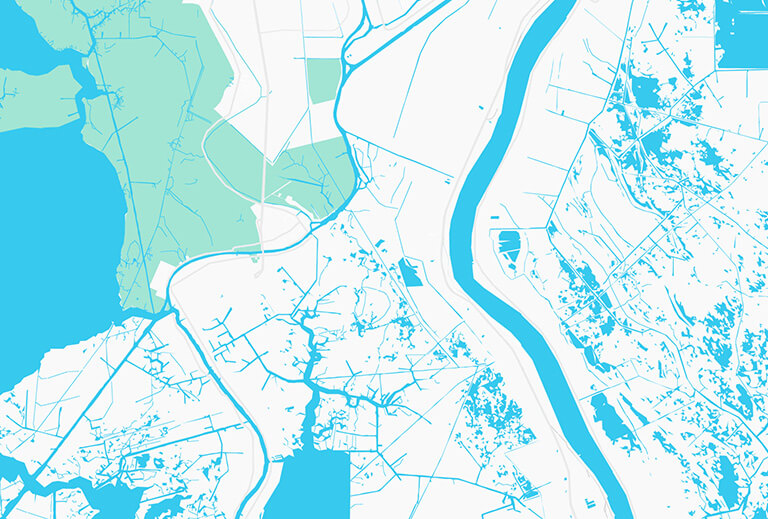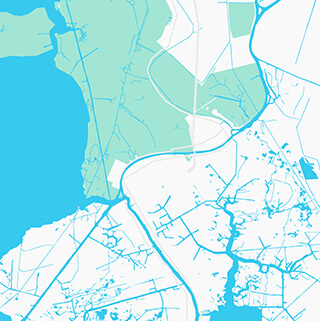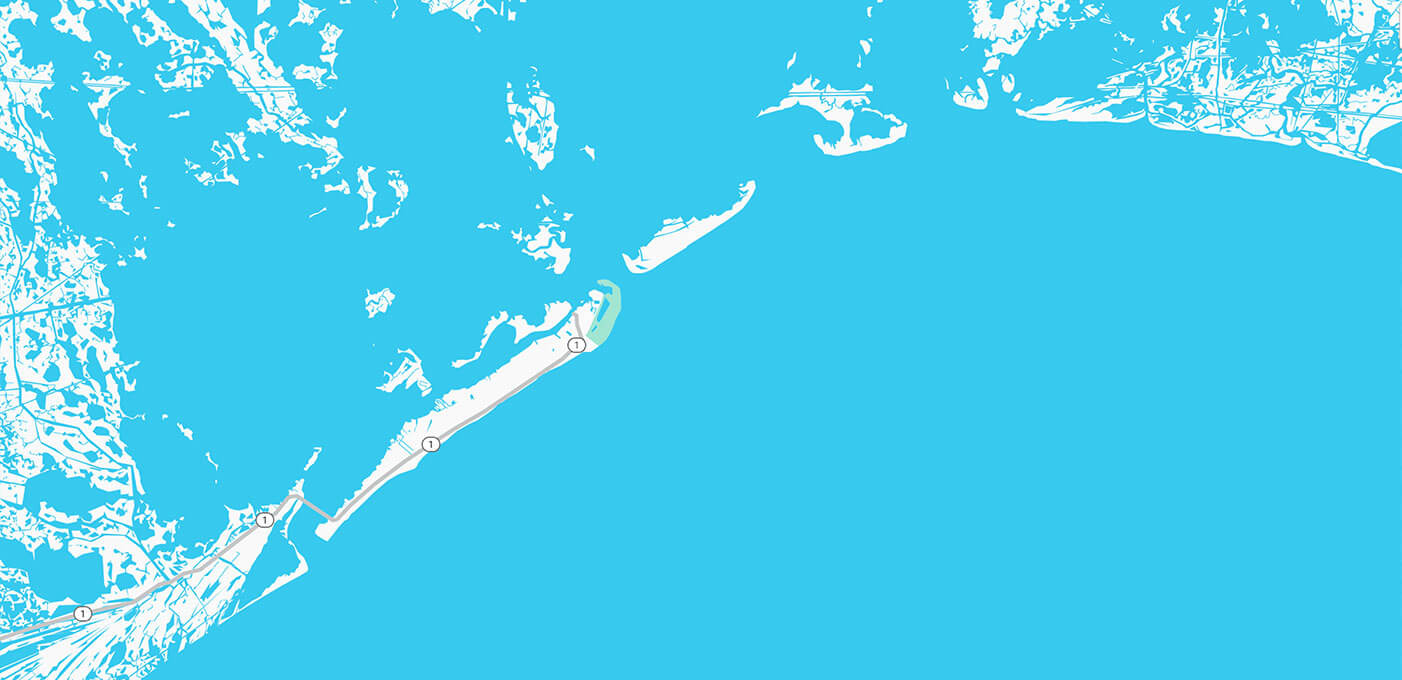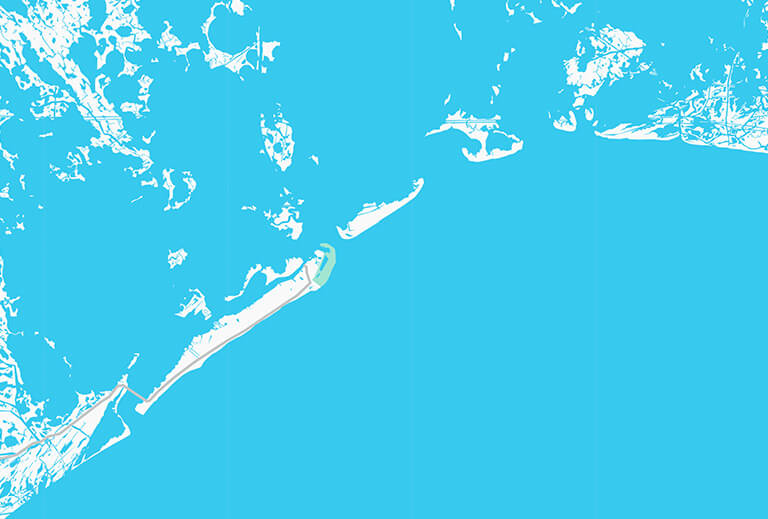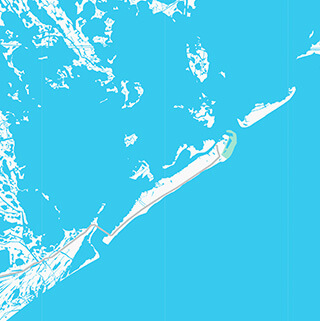 BACK TO MAP
The Beautiful Bayou
Location: Jean Lafitte
Discover the natural wonders of the Jean Lafitte National Historical Park and Preserve. With a unique ecosystem the preserve is a representative example of the delta's environment, containing natural... See More
BACK TO MAP
Louisiana's Only Inhabited Barrier Island
Location: Grand Isle
The State of Louisiana maintains a mile of beach front at Grand Isle State Park on the easternmost staying e park looks out toward nearby Grand Terre island, once the lair of the legendary pirate (or... See More
BACK TO MAP