Artist Requirements

Interested in becoming an official Louisiana Oyster Trail artist? Please see below for requirements and application.
Please complete & submit our online application below.
Please include a link to images of your work or an attachment which includes samples of your work.
The artist must be 18 years old.
Artists are not compensated for their time or expenses incurred - it is voluntary participation.
The artist will be acknowledged by name on the sculpture's plaque, online on the website, and in the next edition of the Oyster Trail Brochure.
The sculpture must be in a Jefferson Parish establishment.
The artist can be from the New Orleans metro area.
From the applications on file, artists are chosen by the restaurants or venues.
Both parties collaborate and decide on the overall theme.
The artist paints in his/her own space.
Sculptures are NOT to be sealed.
Upon completion, return the sculpture to the JP Surplus Building (located in Metairie - details will be furnished upon confirmation of work).
The JCVB handles the sealant and installation of the sculpture through our Agreement with Mardi Gras Decorators.
BACK TO MAP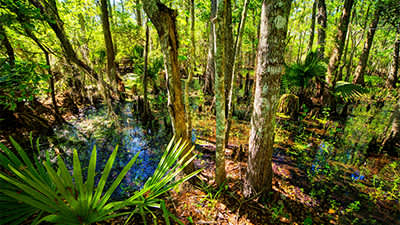 The Beautiful Bayou
Location: Jean Lafitte
Discover the natural wonders of the Jean Lafitte National Historical Park and Preserve. With a unique ecosystem the preserve is a representative example of the delta's environment, containing natural... See More
BACK TO MAP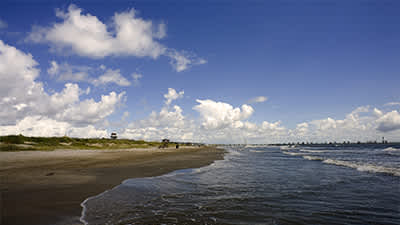 Louisiana's Only Inhabited Barrier Island
Location: Grand Isle
The State of Louisiana maintains a mile of beach front at Grand Isle State Park on the easternmost staying e park looks out toward nearby Grand Terre island, once the lair of the legendary pirate (or... See More
BACK TO MAP