Eggplant Crab Cake Andrea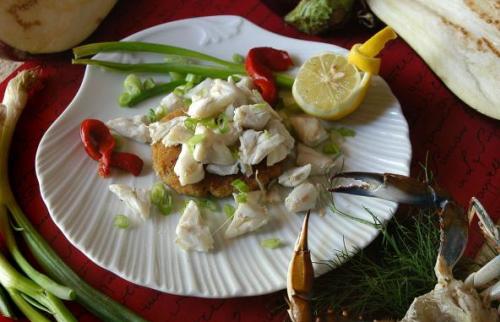 INGREDIENTS: 
2 lb. Louisiana crab meat
2 Whole Eggplant
1 White Onion, chopped
2 oz. Garlic, chopped
6 Celery Sticks
1 medium size Leek, chopped
3 ounces White Wine
1 Tbsp. Thyme
1 Tbsp. Marjoram
1 cup Breadcrumbs
1/2 cup Parmesan Cheese
1 Tbsp. Olive Oil
1 tsp. Peperoncino (red pepper flakes)
DIRECTIONS: 
Preheat oven to 400°. Cut the eggplant in half, lengthwise. Salt the eggplant and layer in a baking pan. Put in the oven for 30 minutes with one cup of water. Remove the eggplant as it becomes tender.
Heat a skillet on top of the stove and add the onion and garlic. Sauté them until golden brown in color. Add the celery, leeks, herbs, and white wine and mix well. With a spoon remove the meat from the eggplant and mix well with other ingredients in a food processor.
In another skillet add a touch of olive oil, crab meat, and a touch of white wine and bring to a boil. Add the mixture, salt and pepper to taste and peperoncino (red pepper flakes). Mix well. Let cool. Add the breadcrumbs, Parmesan cheese and roll like a patty (about 4 ounces each). Add a touch of breadcrumbs to both sides. Heat 1 ounce of olive oil in a skillet and sautée the patties on both sides until golden brown. Serve on a plate topped with the remaining crab meat. Add 2 ounces of meunier sauce and a sprig of green scallion.
Courtesy of:
Andrea's Restaurant
Chef Andrea Apuzzo
3100 19th Street at Ridgelake
Metairie, LA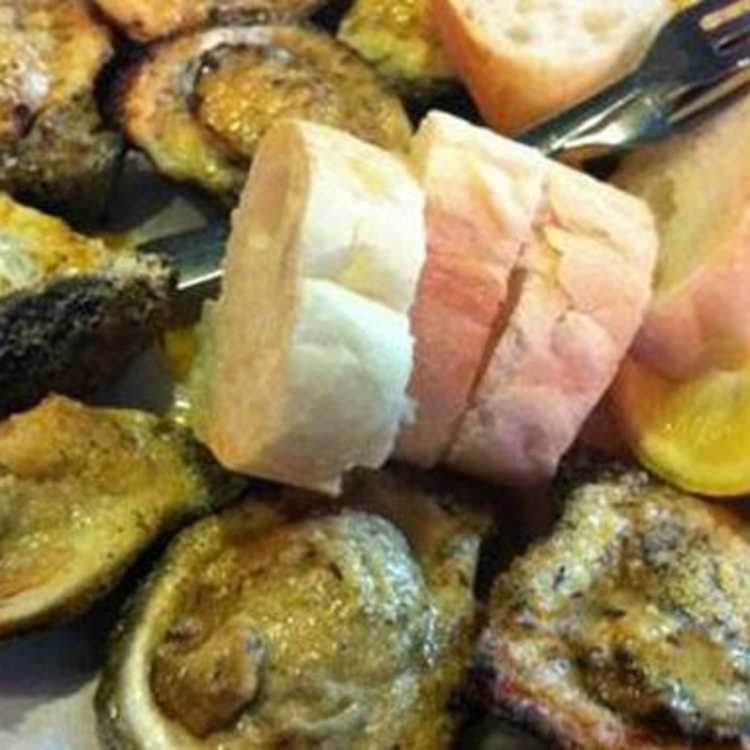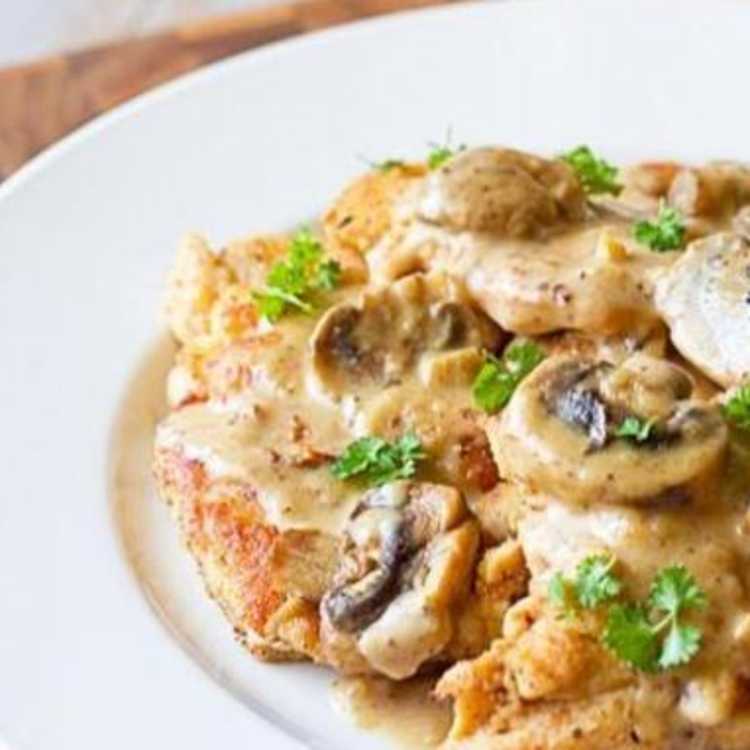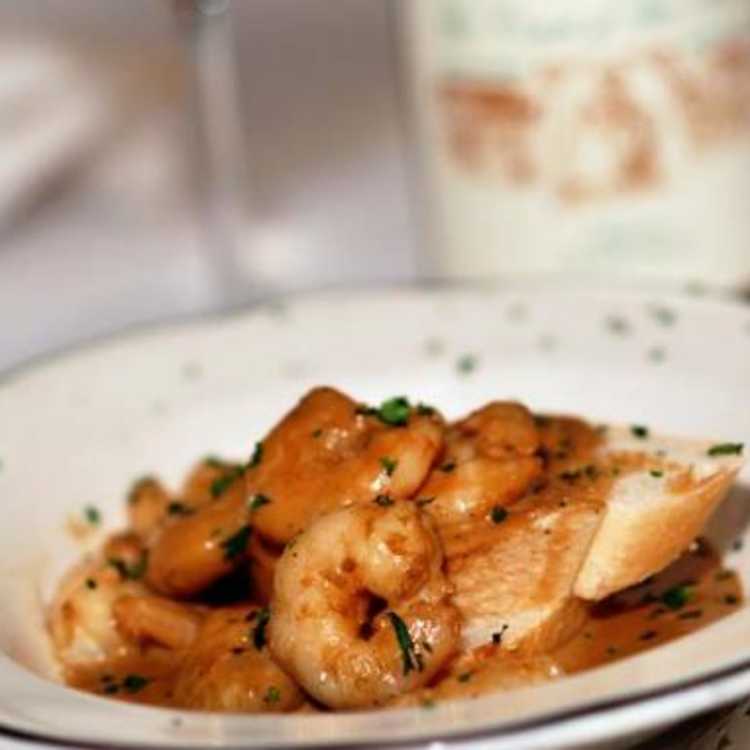 Court of Two Sisters BBQ Shrimp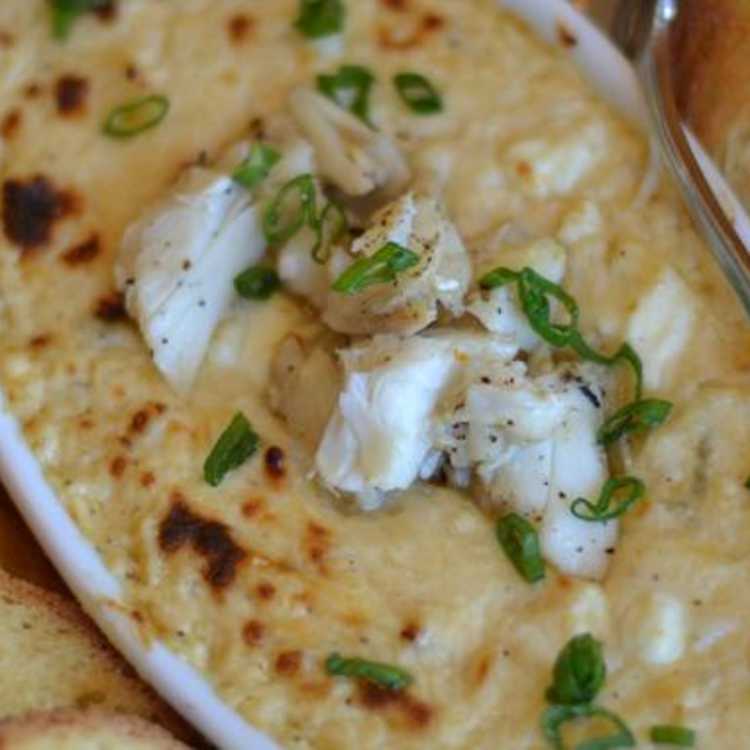 BACK TO MAP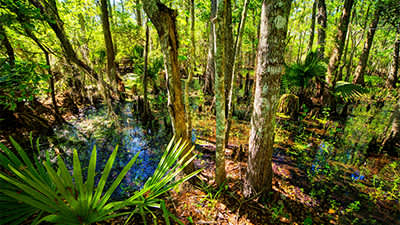 The Beautiful Bayou
Location: Jean Lafitte
Discover the natural wonders of the Jean Lafitte National Historical Park and Preserve. With a unique ecosystem the preserve is a representative example of the delta's environment, containing natural... See More
BACK TO MAP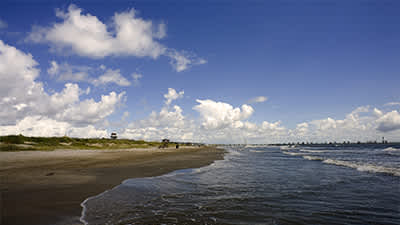 Louisiana's Only Inhabited Barrier Island
Location: Grand Isle
The State of Louisiana maintains a mile of beach front at Grand Isle State Park on the easternmost staying e park looks out toward nearby Grand Terre island, once the lair of the legendary pirate (or... See More
BACK TO MAP