Day Trip to Jean Lafitte
 
Jean Lafitte, Louisiana is a small town in the heart of the Barataria Basin, one of the most prolific estuaries in America. The town was founded and named after the infamous pirate, Jean Lafitte. This coastal community is rich in history and tradition. It hugs scenic Bayou Barataria and Highway 45, which leads deep into the Louisiana wetlands.
The Town of Jean Lafitte's hard-working residents are proud of their unique bayou culture that has endured for centuries and can be seen in its hospitable residents, restaurants and businesses.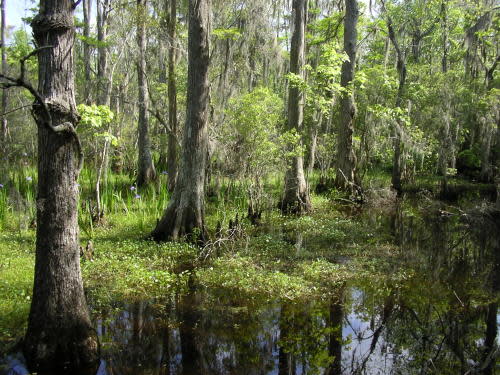 Arrrrgh it's a pirate's life!  Not the typical history lesson or tour…the adventures of the gentleman pirate Jean Lafitte and his band of men come to life as you experience the mysterious terrain of the swamps and wetlands exploring the history of the region at the Lafitte Barataria Museum & Wetland Trace. See the tranquility and mystery of the Wetland Trace Boardwalk coupled with the beauty of nature. Follow that up with a stop at the Visitor Center/Pirate Museum to see an animated marionette exhibit that tells the story of the pirate, Jean Lafitte, and the Battle of New Orleans.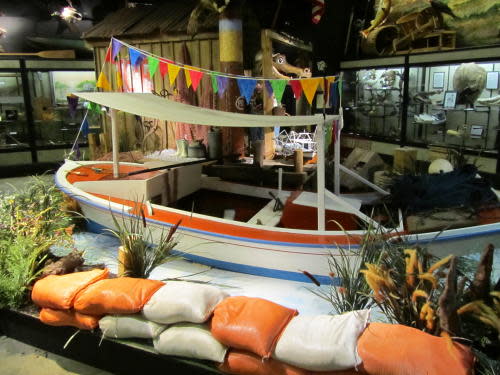 Enjoy authentic Louisiana cuisine as you stop for lunch at Restaurant des Familles located in Crown Point, just outside the Town of Jean Lafitte. Featuring picturesque bayou views, you may just see gators enjoying their lunch too! Part of the Louisiana Oyster Trail, sample oysters on the half shell, charbroiled, or deep-fried. A variety of savory dishes and southern cuisine are also available.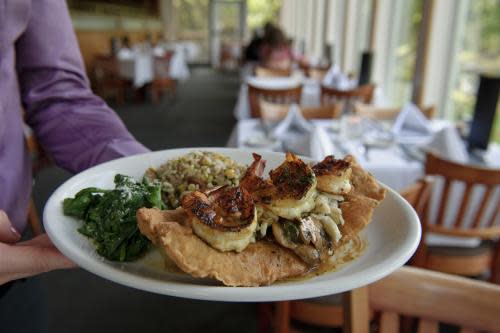 After lunch, experience the Louisiana swamps and wildlife like never before! Airboat Adventures, located in Lafitte, has excursions that take you deep into the swamps. Hop on one of the leisurely-paced swamp tour boats to get up close and personal with alligators and the exotic wildlife from endangered birds to flora and fauna not found anywhere else in the country. If you are feeling a little more adventurous, join one of the outgoing captains on an airboat that glides across some of Louisiana's most secluded swamps. Needing only inches of water to run in, the high-speed airboats are able to go deep into the swamps. You will be immersed in some of the most beautiful scenery in the world as they take you through the swamp and into the bayous lined with moss-draped cypress and tupelo gum trees. During your tour, you'll have opportunities to see alligators, snakes, turtles, egrets, herons and ibis, and possibly see hawks, owls and bald eagles. This is a great learning experience for people of all ages!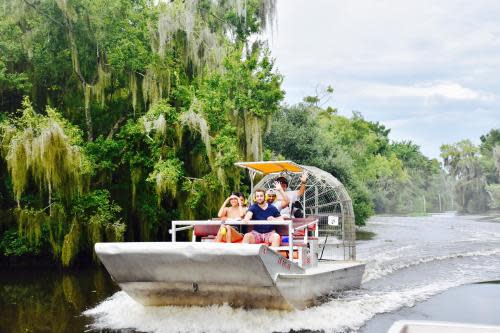 BACK TO MAP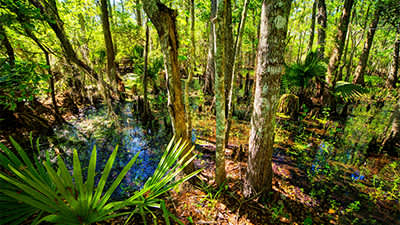 The Beautiful Bayou
Location: Jean Lafitte
Discover the natural wonders of the Jean Lafitte National Historical Park and Preserve. With a unique ecosystem the preserve is a representative example of the delta's environment, containing natural... See More
BACK TO MAP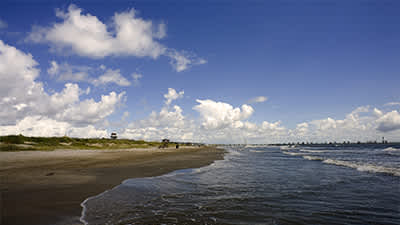 Louisiana's Only Inhabited Barrier Island
Location: Grand Isle
The State of Louisiana maintains a mile of beach front at Grand Isle State Park on the easternmost staying e park looks out toward nearby Grand Terre island, once the lair of the legendary pirate (or... See More
BACK TO MAP