Farmers & Seafood Markets in Jefferson Parish


Get some of the best local seafood, fruits, vegetables, homemade goods, arts and crafts, and more at one of our many farmer's markets throughout Jefferson Parish. Check out our markets below and #ShopLocal!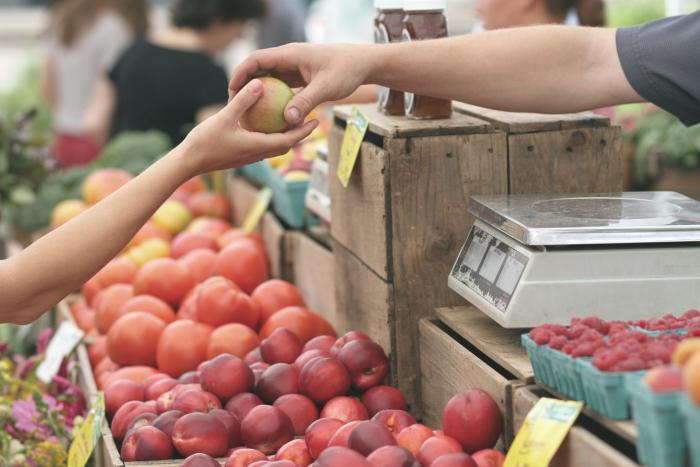 739 Third Street, Gretna
Every Saturday, (except the Saturday of the Gretna Heritage Festival)
8:30AM-12:30PM
Enjoy fresh local produce, live music arts & crafts, and more under a covered pavilion in historic Old Gretna!
---
Bayou Metairie Park
2713 Metairie Road, Metaire (Across from the Ruby Slipper.)
The first Tuesday of every month
2:30pm-6:30pm
Old Metairie hosts a farmers market that features fresh produce, live music, crafts, kids activities, and more!
---
3000 Downs Boulevard, Metairie
Every Wednesday
2pm-7pm
This market, held at beautiful Lafreniere Park, features local growers of fresh fruits, vegetables, nuts, plants, flowers, live music, herbs, pickled items, healing products, handmade leather goods, jewelry, local artworks, and so much more! 
---
6601 10th Street, Harahan (Harahan Playground)
Every Sunday
9am-1pm
Harahan's Farmers Market is family & dog friendly, focusing on health, wellness, & positivity within the community.
---
410 Williams Blvd, Kenner (parking lot across from the DMV)
Every Thursday
12pm-6pm
Rivertown Farmers Market has a variety of fresh & local produce, desserts, art, soap, candles, jewelry, and more! 
---
Westwego Fisheries & Farmers Market
484 Sala Ave, Westwego
Every Saturday
11am-3pm
Westwego's Farmers Market has farm-fresh goods, seafood, prepared foods & crafts. The Market also offers many special events throughout the year. There are many evening concerts, various cook-offs, craft shows, and holiday events. The Market is available for private party rentals, company picnics, birthdays, weddings, special events, etc.
---
100 Westbank Expy at Louisiana St, Westwego
Daily Mon-Sat 8AM-8PM, Sun 8AM-6PM
If you're looking for the best seafood around, look no further than the "locally" famous Westwego Shrimp Lot! Find fresh crabs, fish, shrimp, and more. Vendors independently own the seafood slots and stock fresh off-the-bot seafood year round! 
A listing of Present Vendors:  *Note, vendors are subject to changes in ownership and/or times of operation.  Call ahead.
Wayne Hebert's 504-340-1830
Sue's Seafood 504-348-9394
Paul's Seafood 504-436-7730
Wade's Seafood 504-341-2222
Ruth Ann & Rob's 504-340-3351
Debbie's Seafood 504-348-9285
Amy's Seafood 504-348-9285
Capt. Jonathan 504-436-6005
K&B Seafood 504-347-9227
Jerri's Seafood 504-371-7705
---
3201 Williams Boulevard, Kenner, 
Daily Mon-Sun 8AM-7PM
Located just minutes away from the Louis Armstrong New Orleans International Airport (MSY), Fisherman's Cove is proud to have maintained the highest standards of service, quality, and dependability in the seafood industry for over 40 years. Our knowledgeable staff understands how important your order is and we strive on purchasing the freshest and healthiest seafood available from the most reputable producers and fishermen on the gulf coast.