Cinco de Mayo is a worldwide holiday, and what better way to celebrate it than with some delicious Mexican cuisine, tequila, and live music? Jefferson Parish has you covered if you're looking for the perfect place to celebrate this year.
Join Los Jeffes Grill for a day filled with live music, delicious food, and refreshing drinks. The 7th Annual Cinco de Mayo Fest will feature 2 stages of live music with 8 bands, 10 food trucks, and more from 4p.m. to 10 p.m. at Fat City Park in Metairie. General admission tickets will grant you access to the festival grounds, where you can dance to music from DJ Many Fresh, Honey Island Swamp Band, Partners N Crime, and more. They will have food truck vendors, including charbroiled oysters from Dragos, spicy chicken sandwiches from Southerns Food Truck, tacos from La Cocinita, Don Cruz Elotes, HardCoreBBQ, and more! Plus, you get access to their Avion Margarita Bar & Modelo Beer Truck with drink specials throughout the day. Sign up for the Taco Eating Contest and watch the high-flying luchador action in the Lucha Libre wrestling ring.
For those wanting a VIP experience, Los Jeffes has you covered. VIP tickets include endless tacos from the Los Jefes food truck, access to a VIP lounge, and additional entertainment. If you're really looking to go all out, VIP tables will provide you with a personal picnic table in the Avion Big Top VIP Tent, complete with your own bottle service waitress.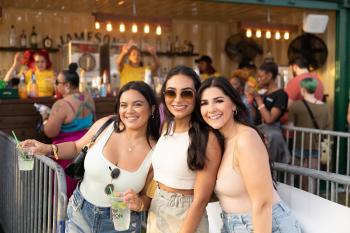 If you're looking for an all-day Cinco de Mayo celebration, Gattuso's Neighborhood Restaurant, Bar, and Catering in Old Gretna is serving $5 margaritas from 11 a.m. to 9 p.m., while La Tia Cantina in Metairie will have a DJ starting at 4 p.m., $5 tequila shots, reduced priced margaritas, raffles, and giveaways beginning at 11 a.m.
ZOCALO COCINA MEXICANA & CANTINA
Zocalo Fest in Old Metairie is throwing a free outdoor block party. This festival will feature margarita specials and tequila tastings from Hornitos, Sauza, and Tres Generaciones, as well as cuisine from Basin Seafood, Brasa Steak, Baru Tapas, and, of course, Zocalo Cantina. Fermin y Su Banda will be performing live music, and DJs will be spinning tunes all day on Metairie Road.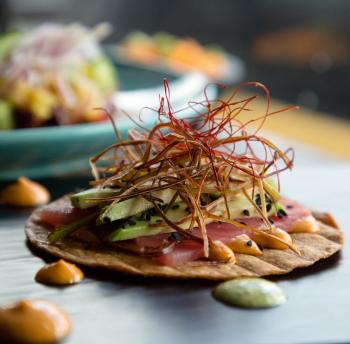 EL PASO MEXICAN GRILL (KENNER & METAIRIE)
The Top Cats will be performing live from 6 p.m. to 9 p.m. at El Paso Grill Kenner, where you can sip on delicious shots of Jose Cuervo and Patron while enjoying specials on your favorite drinks and food items during this epic parking lot party. El Paso Metairie, on the other hand, has live music all day, tequila and margarita tastings, and, of course, specials on their delicious Mexican cuisine.
SOUTHPORT HALL
If you're looking for a lively atmosphere, then Southport Hall is for you! The Velvet Cactus and Southport Hall are throwing a Cinco de Mayo party with The Molly Ringwalds, GRADU, and DJ Jubilee. With both an indoor and outdoor stage, you can enjoy delicious Velvet Cactus food and margaritas, plus tickets are a steal at just $10! Doors open at 4 p.m., and you must be 18 or older to attend.
DON JOSE'S GRILL
Last but not least, Don Jose's Grill Kenner is the ideal location for a more intimate celebration with family and friends! They're offering a day full of giveaways, drink specials, and live music from NOLA DUKES BAND. Also, don't miss out on one of their famous Margarita Towers, which serve 8–12 drinks for you and your friends to enjoy!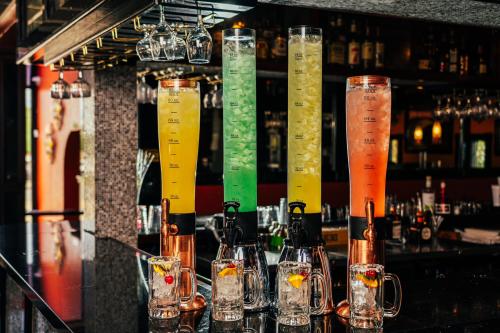 Whether you're looking for a family-friendly atmosphere or a lively party, there's something for everyone this Cinco de Mayo.