Town of Jean Lafitte
Jean Lafitte, founded by the infamous pirate, Jean Lafitte, is a coastal community rich in history and tradition. A small town in the heart of the Barataria Basin, one of the most prolific estuaries in America, it is about 30 minutes from the city of New Orleans. Named after the notorious pirate, Jean Lafitte, this historic fishing village hugs scenic Bayou Barataria and Highway 45, which leads deep into the Louisiana wetlands. Check out our Day Trip to Jean Lafitte Itinerary here!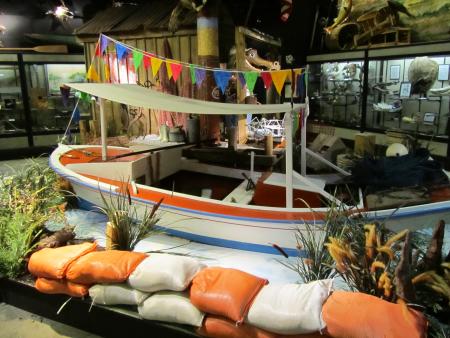 The Town of Jean Lafitte and its surrounding communities of Barataria and Crown Point are known for their scenic bayou hideaways, swamps and great fishing. Fish from a serene pier or take a charter excursion. Lafitte also boasts Cajun food and music along with a beautiful Wetland Trace Boardwalk and the Lafitte Barataria Museum, housing artifacts, historic images, a feature film on the town's history and a fisheries/boating exhibit. The Tourist Information Center features a delightful marionette display series on the life of the infamous pirate, Jean Lafitte. Visit Jean Lafitte Harbor and charter a fishing boat or rent a cabin and see the bayous at your own pace.
The Town of Jean Lafitte's hard-working residents are proud of their unique bayou culture that has endured for centuries and can be seen in its hospitable residents, restaurants and businesses. Local businesses include shipyards, marinas, fishing guides, boat tours, as well as fine restaurants.
Jean Lafitte took home the top honor "Best of Show Award" for its Phase III of the Fisher Basin Tidal Levee Protection Project at the 81st Annual Louisiana Municipal Association Convention on August 2, 2018, in Lake Charles! Learn more here.
BACK TO MAP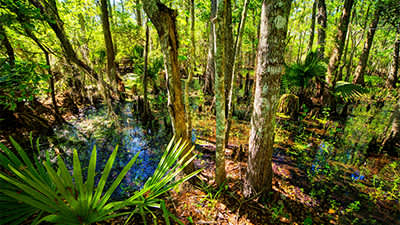 The Beautiful Bayou
Location: Jean Lafitte
Discover the natural wonders of the Jean Lafitte National Historical Park and Preserve. With a unique ecosystem the preserve is a representative example of the delta's environment, containing natural... See More
BACK TO MAP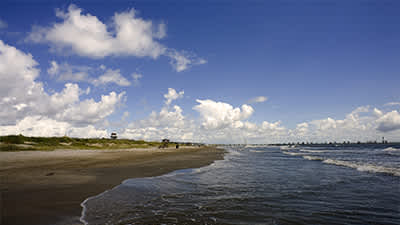 Louisiana's Only Inhabited Barrier Island
Location: Grand Isle
The State of Louisiana maintains a mile of beach front at Grand Isle State Park on the easternmost staying e park looks out toward nearby Grand Terre island, once the lair of the legendary pirate (or... See More
BACK TO MAP