Kenner

Kenner is home to the Louis Armstrong New Orleans International Airport which provides a user-friendly environment that welcomes millions of travelers each year from around the world to the metropolitan area. It is currently undergoing a $1 billion, 35-gate terminal upgrade that will provide an improved passenger experience showing off the spirit of New Orleans throughout the facility through the presence of live music and local restaurants that characterize our distinct culture. It is set to open fall of 2019.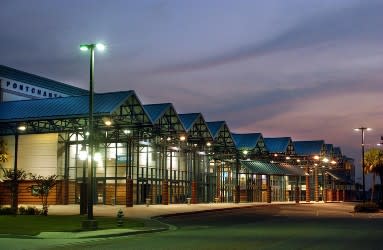 The Pontchartrain Center located along the beautiful shores of Lake Pontchartrain has over 70,000 square feet of space. The venue's versatility allows for the set up of everything from the exhibition and consumer shows, to elaborate banquet-style settings for awards ceremonies.
Kenner's 16-block historic district that hugs the mighty Mississippi River is named Rivertown. On La Salle's Landing, you will see a pair of boxers immortalized in statues. These are "Gypsy" Jem Mace and Tom Allen. They fought here in 1870. It was also the first-ever World Heavyweight Championship prizefight in the history of the sport. This quaint setting includes Heritage Park where you will find replicas of Kenner's earlier days with the old Hardware Store & St. Mary's Church. Right next door is the award-winning Rivertown Theaters for the Performing Arts. It is also home to the region's only Planetarium & MegaDome Cinema. Just a short drive along bustling Williams Boulevard, Kenner's Veterans Park features the Century of Sentries monument and a mighty display of military aircraft. Continuing north through the serene suburban streets nearing Lake Pontchartrain shore, Kenner's City Park Pavilion is set atop a stretch of green space complete with playground equipment; lending itself as the ideal location for family reunions, parties, and informal meetings. Each spring, Kenner shows off their rich Italian heritage at the Italian Heritage Festival in Rivertown.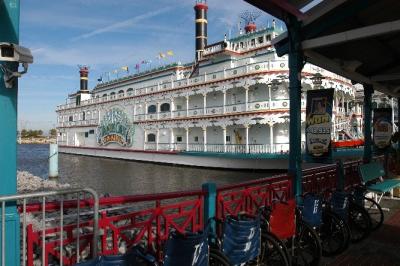 Louisiana has its share of gaming, and Kenner is no exception. The Treasure Chest Casino along the shores of Lake Pontchartrain provides 24-hour gaming 7 days a week! With slots, tables, nightly entertainment, a buffet featuring delicious favorites as well as authentic New Orleans cuisine, the action never ends!
Laketown, a scenic 30-acre lakefront in Kenner is ideal for family picnicking, bike riding, fishing, or launching your boat for a day of sailing! Coconut Beach is a 22-court sand volleyball facility. Members of the Coconut Beach leagues invite visitors and locals alike to join in a game or come out and cheer them on.  
Come experience the sights, attractions, and culture of Kenner!
BACK TO MAP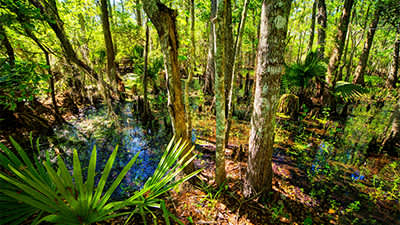 The Beautiful Bayou
Location: Jean Lafitte
Discover the natural wonders of the Jean Lafitte National Historical Park and Preserve. With a unique ecosystem the preserve is a representative example of the delta's environment, containing natural... See More
BACK TO MAP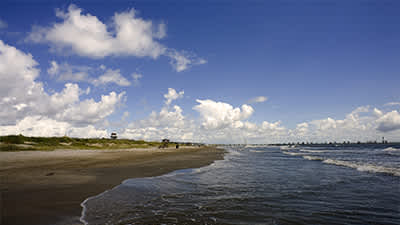 Louisiana's Only Inhabited Barrier Island
Location: Grand Isle
The State of Louisiana maintains a mile of beach front at Grand Isle State Park on the easternmost staying e park looks out toward nearby Grand Terre island, once the lair of the legendary pirate (or... See More
BACK TO MAP