Did you know that murals are super trendy right now? They make unique and colorful backgrounds for our Instagram posts. They can revitalize a neighborhood, promote a sense of community, support local artists, inspire creativity and just make you feel good as you pass by!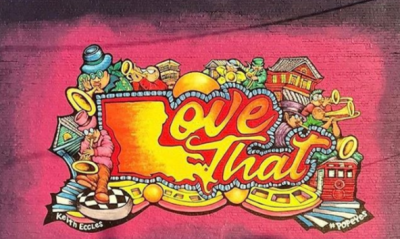 You've probably seen the Popeyes "Love That" mural in Gretna by now. Painted by artist, Keith Eccles, this mural is going to be featured in a national Popeyes TV commercial. This was a genius marketing promotion by Popeyes. They capitalize on the popularity of murals, use a local artist AND even donate to a local charity if you post on social media using their hashtag.

As a marketing person, I absolutely love this. And, it got me wondering if Jefferson Parish has any more murals. So I went searching. Turns out...we have a ton! Come with me on my journey through Jefferson Parish as I find unique murals painted by local and internationally known artists!
First Stop - Fat City
Now, to be honest, I had heard about the Fat City Mural Project, but only seen a few images here and there. I had no idea how grand of a scale this project was. Let me tell you, I was in awe of these murals! If you are like me and haven't been to Fat City in a while, you should plan another visit asap! Check out the murals below!
"Bead Dogs" by Connor Hollis & Amorette Lana
3226 N. Arnoult Road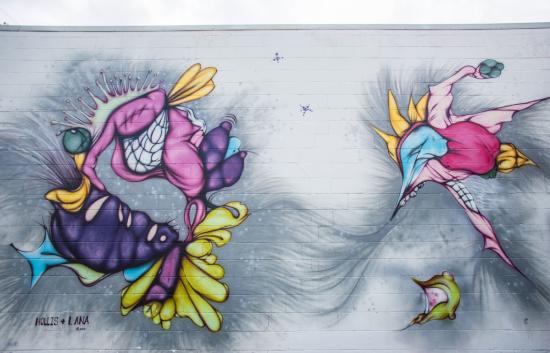 "Imaginatarium" by Forrest Reiff
3020 N. Arnoult Road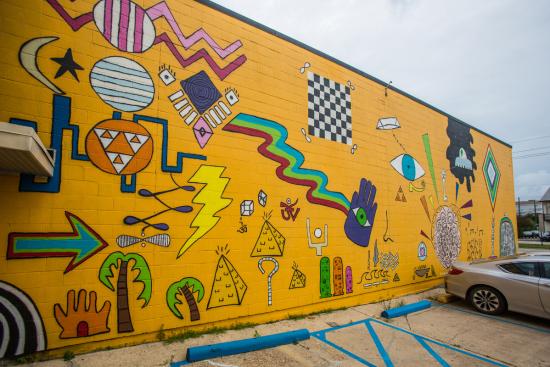 "Dreams" by Robert Dafford
3613 Hessmer Avenue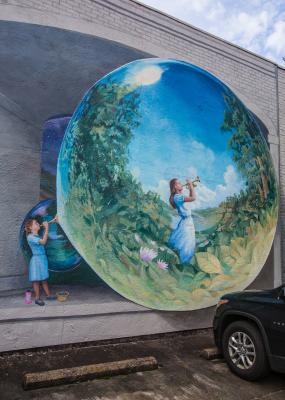 "She Dreamed of a Place Called Fat City" by Candy Chang
3220 Edenborn Avenue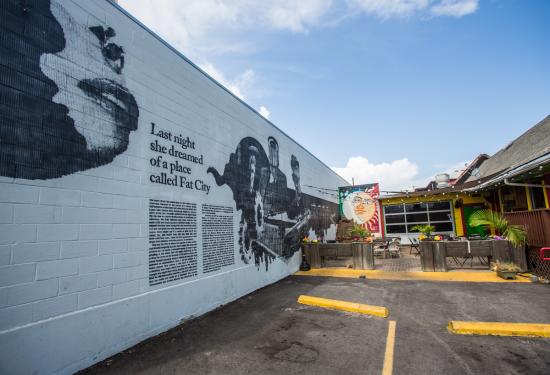 "Legs in the Air" by Kyle Bravo
3815 Hessmer Avenue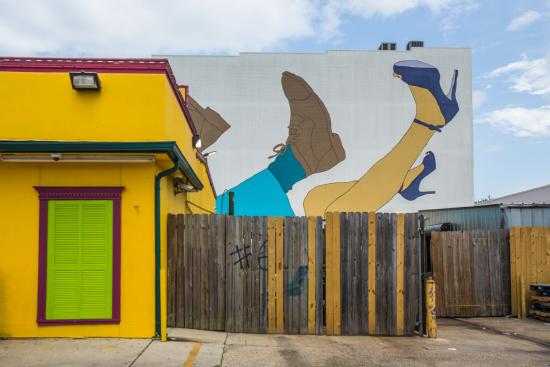 "The Masquerade View" by Luis Hurtado
2904 Severn Avenue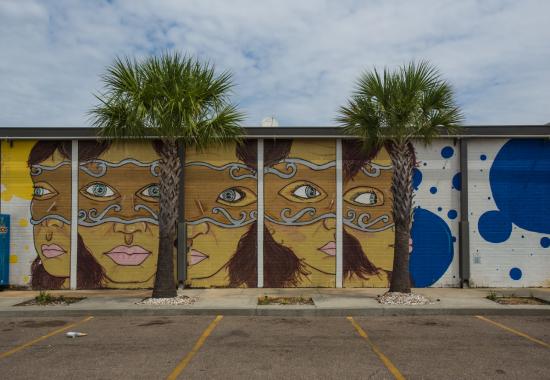 "In Fat City" by Robert Dafford
3521 18th Street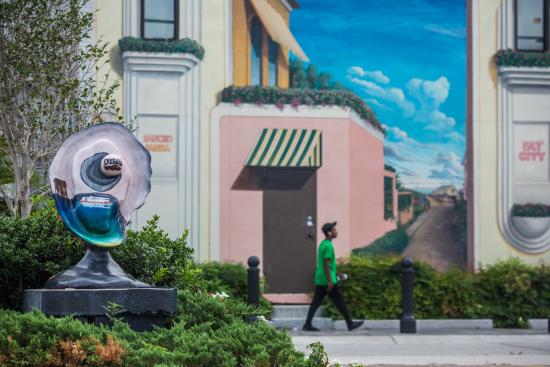 "Everyone's in the Belly of Some Beast" by Chris Pavlik
3116 N. Arnoult Road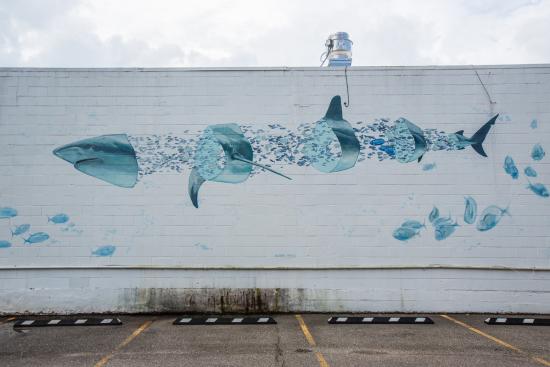 "Carnival of Time" by Kyle Nugent
3508 21st Street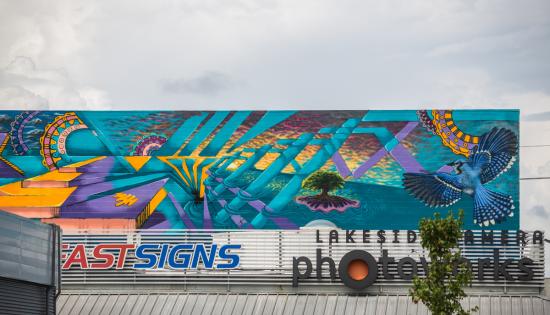 "Gabriel Sez" by Aaron Harper
3519 12th Street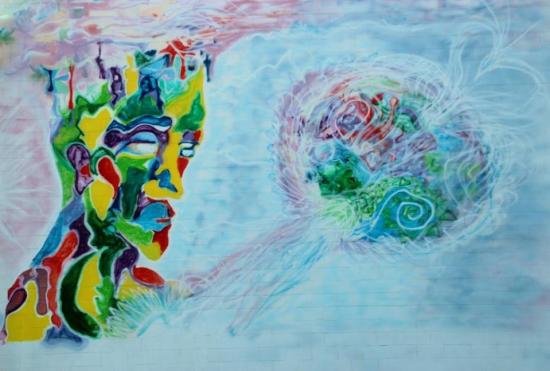 Did you know that students from Grace King High School also painted seven murals in Fat City? The intersection near Edenborn & Esplanade went from drab to fab when 16 art students painted murals depicting the unique character of Fat City. Check them out!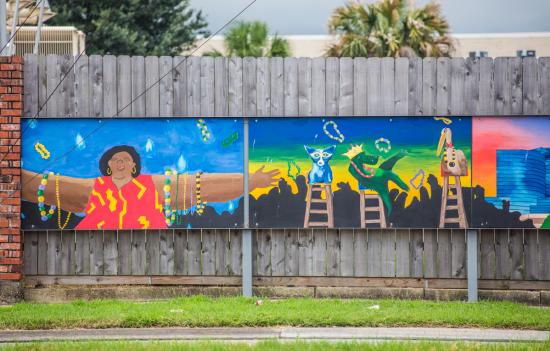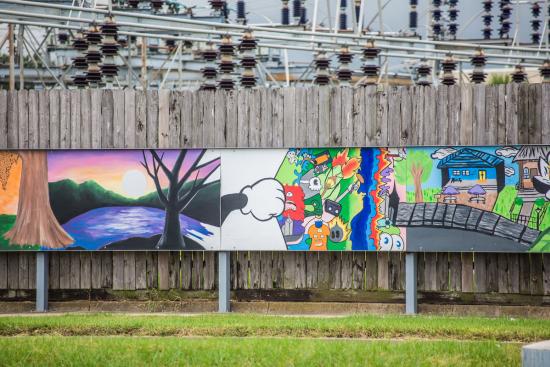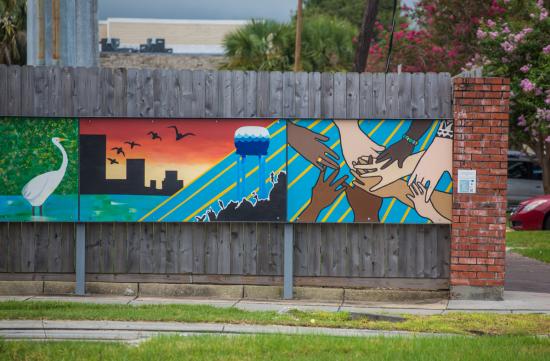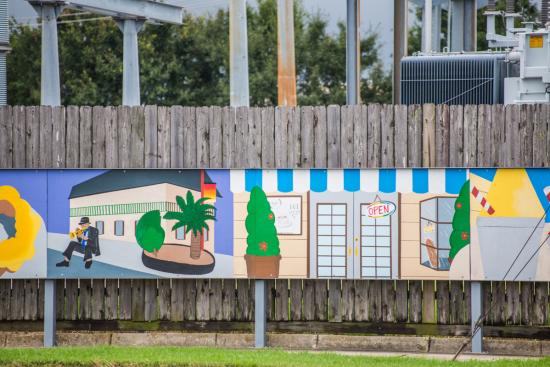 Second Stop - Bucktown USA
This long mural right near R&O's Restaurant in Bucktown was painted by Robert Dafford and Kelly Turan. It is a tribute to Bucktown's past, featuring fishing boats, wildlife, seafood and other symbols of bygone Bucktown.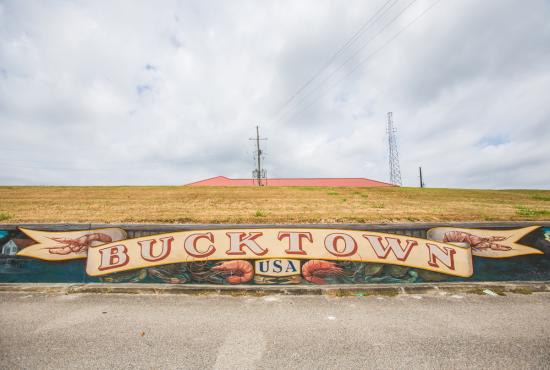 Third Stop - Gretna
Right across the river from our famous neighbor, New Orleans, is Gretna. I've already mentioned the Popeyes mural, but there's also a stunning mural on the German-American Cultural Center. Painted by Robert Dafford, this mural depicts scenes of Gretna's German heritage.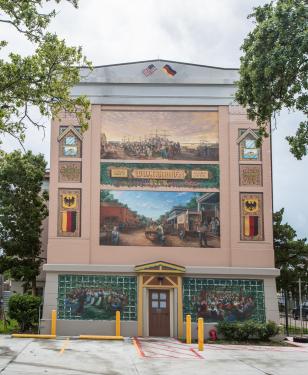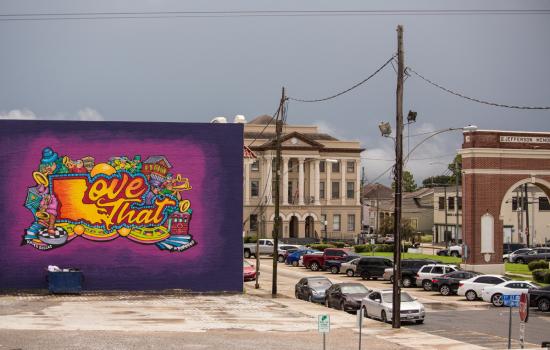 4th Stop - Westwego
Painted by local artist Joshua Wingerter, this unique mural can be found in Westwego on historic Sala Ave on Temento's Dive and Hardware Store.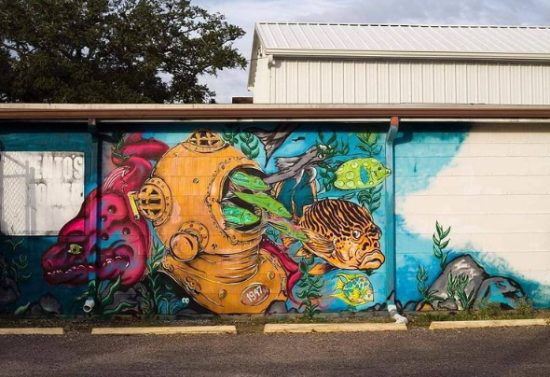 Tag #VisitJeffersonParish in Your Mural Pics
We love sharing your pics on our website and social media! If you are taking a pic of one of our many murals, be sure and tag us! Now, this blog doesn't have all of the murals in Jefferson Parish, but with your help, it could! If you see a mural in Jefferson not pictured here, snap a pic and tag us on Instagram, Facebook or Twitter. Thank you for your help!
---
For info on fun things to do in Jefferson Parish, check out our calendar of events.
Get inspired! Follow us on Instagram and like us on Facebook. Make sure to use our official hashtag #VisitJeffersonParish in your photos to be featured on our website and social media!
Want to learn more about Jefferson Parish, order a FREE visitor guide here. Sign up for our e-newsletter here!