Jefferson Parish Weddings

From a quaint gathering of family and friends to a themed venue for several hundred, expert wedding coordinators and planners can assist you in planning the perfect wedding. Jefferson's diverse culture, unique venues and many churches allow you the option of a traditional ceremony, with a reception following, as easily as accommodating the dream of a grand ballroom, or themed reception.
Neighboring New Orleans and hugging the shores of the mighty Mississippi, many of Jefferson's venues offer spectacular views and close proximity to hotels and attractions. Everything you need to make your day special awaits you in Jefferson. It's all here, from hairstylists to jewelers, florists, photographers, gowns and tuxedos, even unique accessories and gifts.
Transportation can easily be arranged for shuttling guests to and from the Louis Armstrong New Orleans International Airport, as well as the venue of your choice. The selection of professional transportation and limousine companies is quite impressive, surpassed only by their service.
Fabulous food and wine, the scent of sweet flowers and the sound of music one can only find in this unique destination ensures a memorable wedding day for the special couple and all of their guests. Looking for a unique wedding ceremony? Jefferson's Gretna Green Blacksmith Shop, located in the historic district of the City of Gretna commemorates all blacksmith shops that were active during the 1800s. A unique attribute is the annual Valentine's Day weddings, named after Scotland's Gretna Green, famous for its runaway marriages. The story posted on the door of the Blacksmith Shop tells of the young couples who would escape England to be married in Gretna Green, Scotland where the marriage laws weren't as strict. Across the river from New Orleans, the German settlement of Mechanickham (now Gretna) also became known for its quick marriages, with more accommodating justices of the peace. Hence, the village became known as Gretna after the romantic Scotland tradition. For all you brides-to-be, a blacksmith is part of the package too, sealing the couple's promise on the anvil in the shop!
For information on obtaining a wedding license, the documents required, age requirement, fees, and a downloadable application, visit the Jefferson Parish Clerk of Court's website.
Check out our wedding venues and services below:
BACK TO MAP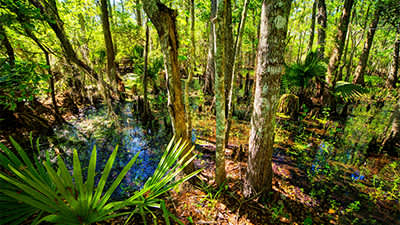 The Beautiful Bayou
Location: Jean Lafitte
Discover the natural wonders of the Jean Lafitte National Historical Park and Preserve. With a unique ecosystem the preserve is a representative example of the delta's environment, containing natural... See More
BACK TO MAP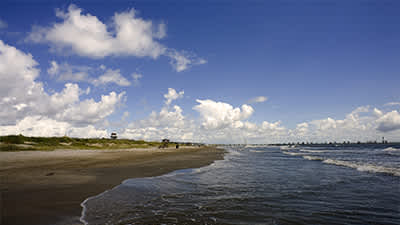 Louisiana's Only Inhabited Barrier Island
Location: Grand Isle
The State of Louisiana maintains a mile of beach front at Grand Isle State Park on the easternmost staying e park looks out toward nearby Grand Terre island, once the lair of the legendary pirate (or... See More
BACK TO MAP