Gattuso's Oyster Rock Soup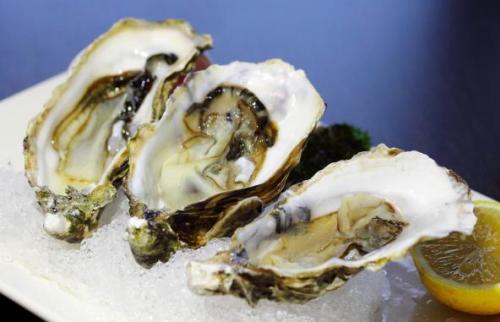 INGREDIENTS: 
3 cups of Louisiana Oysters
1 quart of heavy cream
2 cups of milk
1/2 cup celery
1/2 cup flour
1/3 cup herbsaint (Pernod)
10 ounces spinach
1 ounce garlic
1/4 cup finely chopped parsley
3/4 cup vegetable oil
1/2 cup diced onion
Salt & Pepper to taste
DIRECTIONS: 
1. Sautee' onions and garlic, add milk and celery. Cook on medium heat until celery is soft. 
2. Add Oysters and herbsaint, let cook for 5 minutes then add heavy cream. 
3. Reduce heat, let cook for 10 minutes, add spinach, parsley, salt & pepper. Reduce.
4. To thicken mix: Combine oil & flour together and slowly stir in as much as needed.
Best served with fried oysters and hot bread.
Courtesy of Brad Gattuso at Gattuso's Neighborhood Bar, Restaurant & Catering.
BACK TO MAP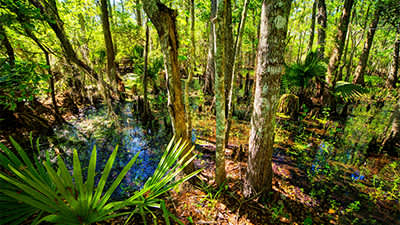 The Beautiful Bayou
Location: Jean Lafitte
Discover the natural wonders of the Jean Lafitte National Historical Park and Preserve. With a unique ecosystem the preserve is a representative example of the delta's environment, containing natural... See More
BACK TO MAP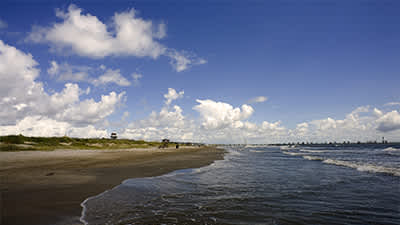 Louisiana's Only Inhabited Barrier Island
Location: Grand Isle
The State of Louisiana maintains a mile of beach front at Grand Isle State Park on the easternmost staying e park looks out toward nearby Grand Terre island, once the lair of the legendary pirate (or... See More
BACK TO MAP