Due to COVID-19, some of our farmers markets have temporarily closed. Please click HERE to see an updated list.
There are few things I love better than a great farmers market. Walking among the fresh fruits and veggies, tasting the homemade jams, sipping my coffee and listening to local music is pretty much a perfect morning in my world. Luckily, Jefferson Parish has several markets where I can do just that. Whether you are visiting for a few days or you think of yourself as a local, stopping by one of our markets is a must. Check out our list of some of our top Farmers & Seafood Markets below and #ShopLocal!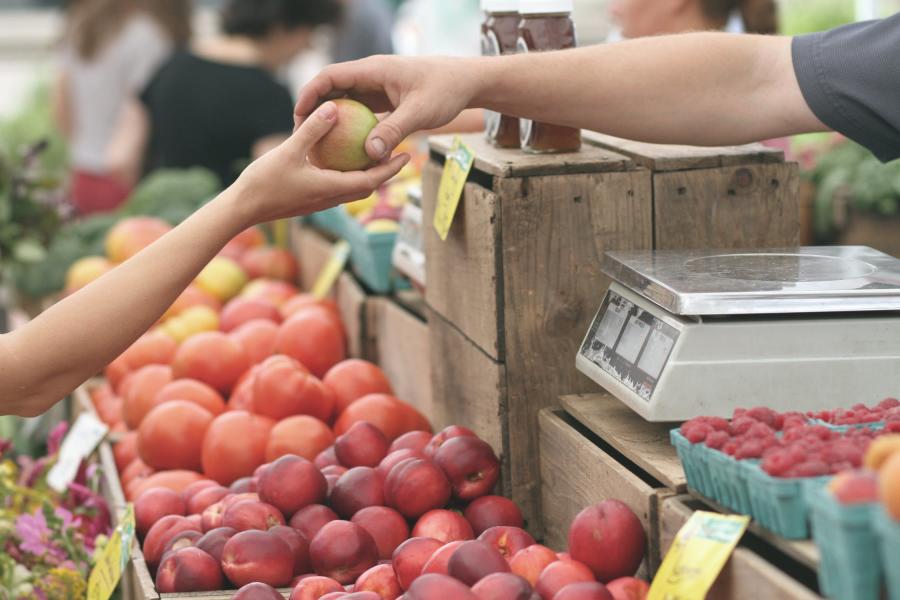 Bucktown Harbor Farmers Market
325 Hammond Hwy, Metairie
Every Friday (year-round)
3-7PM
Bucktown is known for its seafood and the farmers market there is no exception. This market features fresh seafood, local produce, honey, grass-fed beef, live music and much more! Don't want to deal with the Saturday crowds? This market is perfect for you!
Gretna Farmers Market
739 Third Street, Gretna
Every Saturday, (except the Saturday of the Gretna Heritage Festival)
8:30AM-12:30PM
Enjoy fresh local produce, live music arts & crafts and more under a covered pavilion in historic Old Gretna!
Farmers Arts Metairie Market
Bayou Metairie Park
2713 Metairie Road, Metaire (Across from the Ruby Slipper.)
Click here to find their events,
Old Metairie hosts a farmers market that features fresh produce, live music, crafts, kids activities and more!
Westwego Shrimp Lot
100 Westbank Expy at Louisiana St, Westwego
Daily Mon-Sat 8AM-8PM, Sun 8AM-6PM
If you're looking for the best seafood around, look no further than the "locally" famous Westwego Shrimp Lot! Find fresh crabs, fish, shrimp and more. You can even see the shrimp boats docked just a few block away!
Ochsner West Campus Farmers Market - Temporarily Closed
2614 Jefferson Highway, Jefferson
Every Wednesday October-July
3-7PM
This market is all about health! On the grounds of one of our local hospitals, expect locally-grown, fresh produce, seafood, meats, dairy, plants, prepared foods, cooking demonstrations and more!
Metry Market at the Park -Temporarily Closed
3000 Downs Boulevard, Metairie
Every other Friday, March-October
2-7:00PM
This market, held at beautiful Lafreniere Park, features local growers of fresh fruits, vegetables, nuts, plants, flowers, live music, herbs and artisan cheese makers. Local ranchers bring antibiotic and hormone free chicken, beef, lamb, goat, pork, bison and fresh fish to the market.

Enjoy a taste of Jefferson and support local farmers and small businesses at these fun and family-friendly markets! Share your pics with us using #VisitJeffersonParish on Instagram!
Want to learn more about Jefferson Parish, order a FREE visitor guide here.