Louisiana Oyster Trail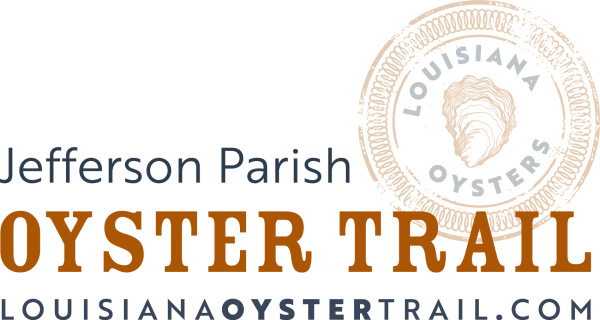 Take a trip on the Louisiana Oyster Trail! The Jefferson Convention & Visitors Bureau, Inc. and the Louisiana Tourism Recovery Program created the Louisiana Oyster Trail in 2012. The trail is an experience focusing on Jefferson Parish restaurants serving Louisiana Oysters! Visitors and locals alike will experience local flavor, and as "lagniappe" (a little something extra) get to enjoy the whimsy of each participating restaurant's 3-foot tall oyster sculpture hand-painted with flair by a local artist!
Take the Louisiana Oyster Trail Challenge!
Download the Visit Jefferson Parish app, check-in at a specific number of participating Oyster Trail restaurants, & win a handcrafted oyster ornament designed by a local Louisiana artist.  
  
---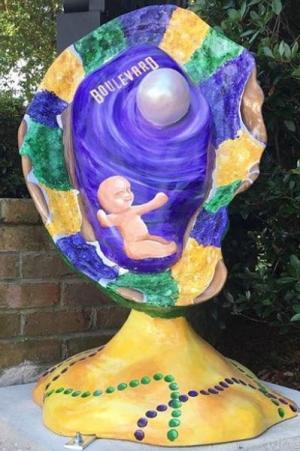 Presently the Trail has 17 participating restaurants and businesses and continues to grow which means more great oyster eateries are showcased and more Louisiana oysters are eaten in a variety of ways! The Louisiana Oyster Trail spans the parish extending from restaurants in the metropolitan areas surrounding Lake Pontchartrain and the Mississippi River all the way to the Gulf of Mexico in Grand Isle!
Many of the participating chefs have provided recipes to whet your appetite…trust us, once you "sample" one of these great recipes, you will want more!
Learn more about our tasty trail in the below video!
Health Benefits of Oysters:
One of the most nutritionally well balanced foods
Low in fat, calories, and cholesterol
High in protein, iron, omega 3 fatty acids, calcium, zinc, copper, iodine, potassium, selenium, and vitamin A,E, C, and B12
Protein makes you feel fuller after eating
Heart healthy
Aid in weight loss
Boost metabolic activity
Increase tissue repair and growth
Lower cholesterol levels
Reduce blood pressure
Improve immune functions
Increase bone strength to reduce osteoporosis
Stimulate hair growth
Improve your energy
Benefits of Oysters to the Environment:
Valves in oysters can actually cleanse the entire ecosystem of pollutants and are a major benefit to the environment
Adult oysters are capable of filtering 25-50 gallons of water a day
Filtered water helps with the growth of seagrass
Seagrass is a feeding & breeding ground for other species such as rockfish and blue crabs
Oyster reefs help shelter fish and crabs
 
Would your restaurant like to participate in the Louisiana Oyster Trail?
If you are a local Jefferson Parish restaurant serving Louisiana oysters and are interested in being a part of the Louisiana Oyster Trail, contact the JCVB office at 504-731-7083. Artists interested in the program are required to complete an application. Please visit our Oyster Trail Artist Application.
Explore the many restaurants participating in the Jefferson Parish Louisiana...
See More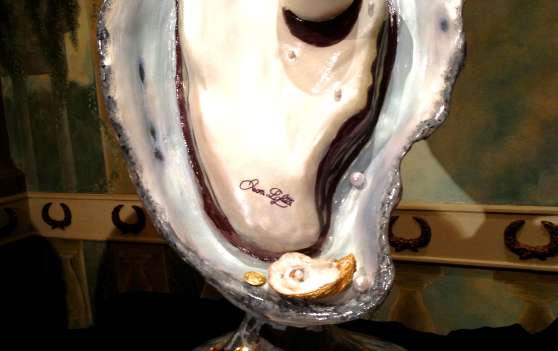 Celebrate the Louisiana Oyster as you "dine your way through" the Jefferson...
See More
BACK TO MAP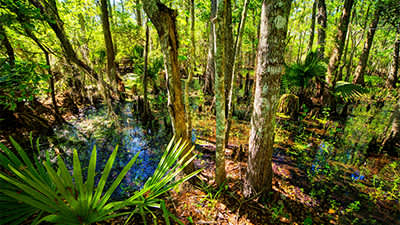 The Beautiful Bayou
Location: Jean Lafitte
Discover the natural wonders of the Jean Lafitte National Historical Park and Preserve. With a unique ecosystem the preserve is a representative example of the delta's environment, containing natural... See More
BACK TO MAP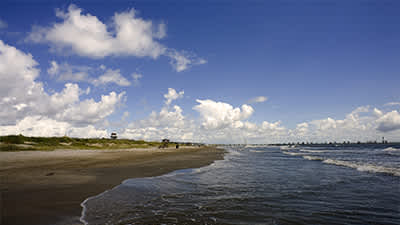 Louisiana's Only Inhabited Barrier Island
Location: Grand Isle
The State of Louisiana maintains a mile of beach front at Grand Isle State Park on the easternmost staying e park looks out toward nearby Grand Terre island, once the lair of the legendary pirate (or... See More
BACK TO MAP