Court of Two Sisters Barbecue Shrimp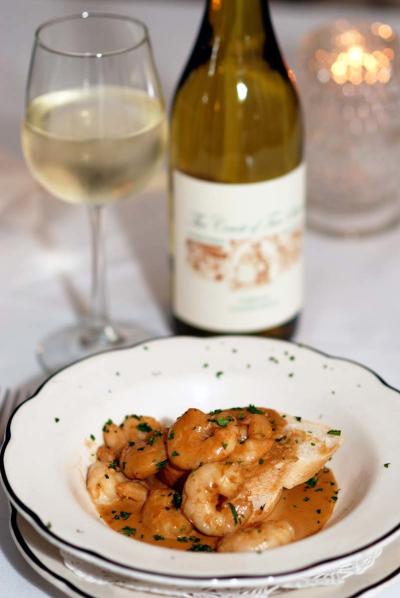 INGREDIENTS: 
1 lb. Butter Softened
2 lbs. 16-20 (ct.) Head on Shrimp
2 tsp. Black Pepper
2 tsp. Creole Seasoning
1 tbsp. Italian Seasoning
2 tsp. Salt
1 cup Beer
3 tbsp. Worcestershire Sauce
1 tbsp. Lemon Juice
1 cup Green Onions, sliced thin
DIRECTIONS: 
1. Melt one-quarter of the pound of butter in a large sauté pan on medium heat. 
2. Add the shrimp and cook until they start to turn pink. 
3. Add the black pepper, Creole seasoning, Italian seasoning, and salt and sauté for another two minutes. 
4. Add the beer, Worcestershire sauce, and lemon juice. 
5. Reduce the liquid by half and add three-quarters of the cup of green onions. 
6. Reduce heat to low and swirl in the remaining butter a little at a time until all is incorporated and the sauce looks creamy. 
7. Remove from heat and divide shrimp equally into four bowls, spoon remaining sauce over the top of the shrimp. 
8. Garnish with remaining green onions and serve with hot French bread.
Courtesy of The Court of Two Sisters.
 
BACK TO MAP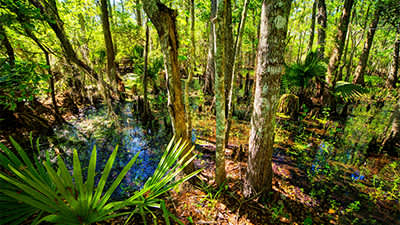 The Beautiful Bayou
Location: Jean Lafitte
Discover the natural wonders of the Jean Lafitte National Historical Park and Preserve. With a unique ecosystem the preserve is a representative example of the delta's environment, containing natural... See More
BACK TO MAP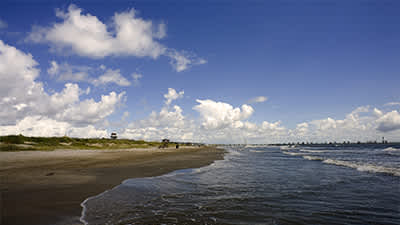 Louisiana's Only Inhabited Barrier Island
Location: Grand Isle
The State of Louisiana maintains a mile of beach front at Grand Isle State Park on the easternmost staying e park looks out toward nearby Grand Terre island, once the lair of the legendary pirate (or... See More
BACK TO MAP