Savory Pork Roll
INGREDIENTS:
8 boneless pork loin – butterfly
8oz each: sun dried tomatoes, artichoke hearts, Kalamata olives, thin sliced Prosciutto ham, sliced Provolone cheese
4oz fresh spinach
4oz shredded Romano cheese
4oz Creole Italian seasoning
8oz whole garlic, roasted
Sauce:
4 cups whole canned tomatoes
3 large carrots, chopped large
6 ribs celery – chopped large
1 jumbo yellow onion –chopped large
1 cup fresh garlic – chopped large
12oz demi-glace
Thicken lightly w/ flour
DIRECTIONS:
1. Fill pork loin with vegetables and seasoning – tie with butchers twine.
2. Coat outside with olive oil, Pappy's Creole seasoning.
3. Bake @ 350 degrees for 30 minutes (uncovered)
4. Rest (continue baking) in 200 degree oven for 25 minutes
Sauce:
1. Simmer in sauté pan for 20 minutes, puree with an immersion blender; serve over sliced pork.
Serves 20
Courtesy of LaBella's Catering & Deli.
BACK TO MAP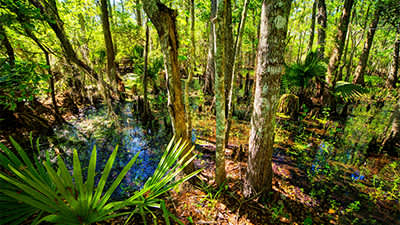 The Beautiful Bayou
Location: Jean Lafitte
Discover the natural wonders of the Jean Lafitte National Historical Park and Preserve. With a unique ecosystem the preserve is a representative example of the delta's environment, containing natural... See More
BACK TO MAP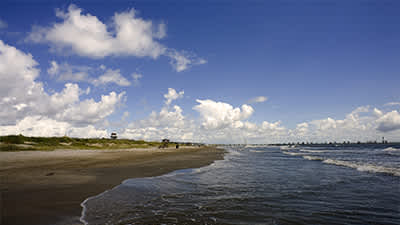 Louisiana's Only Inhabited Barrier Island
Location: Grand Isle
The State of Louisiana maintains a mile of beach front at Grand Isle State Park on the easternmost staying e park looks out toward nearby Grand Terre island, once the lair of the legendary pirate (or... See More
BACK TO MAP