"Schoooool's out for summer!" Now, what to do with the kids? Jefferson Parish is full of indoor activity centers, attractions, events, and parks to keep the kids busy all summer long! Check out some of our top kid-friendly activities below! 
Indoor Activity Centers

This center features a 6,000 square foot multi-level laser tag arena set in Mayan ruins! They also offer cosmic golf, bumper cars, an escape room, and a large variety of arcade games!
Loft18 is a premier indoor golf and entertainment center – a deluxe recreation and relaxation complex designed for year-round, all-weather, day-or-night play. Five Full Swing Golf simulator stalls feature 95 championship courses and deliver precision play to golfers of all experience levels. But you don't have to love golf to have a good time at Loft18. Loft18's full-service bar and restaurant offers gastro-pub fare, with craft beer and cocktails for mom and dad! 
Educational Centers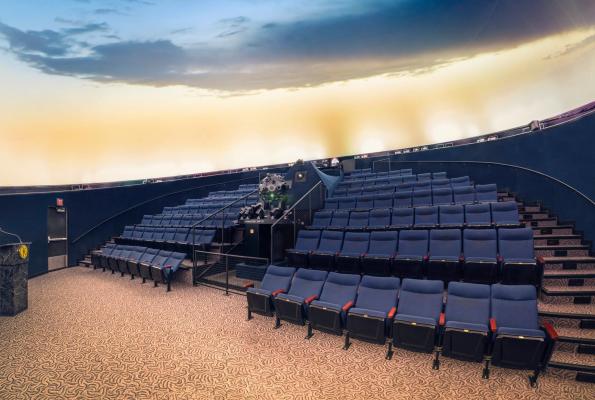 Kenner Planetarium and Space Science Complex
Explore the exhilarating world of science through exhibits dedicated to weather, rivers, minerals, insects, optical illusions, and more! Tour a full-sized, prototype of NASA's International Space Station and get a first-hand look at the daily living and working environment in space. Enjoy presentations on astronomy, laser light shows, and more at the 50-foot Megadome cinema! Celebrate the 20th anniversary of Space Station Kenner and the 50th anniversary of the Apollo 11 moon landing with exhibits, a live action show. guest speakers and more on July 20th! Check out their July schedule here and don't miss the Late Night Laser show every Friday in July!
German-American Cultural Center
 The GACC interprets the unique German immigrant contribution to Louisiana's history through exhibits, lectures, programs, and other educational activities. Exhibits depict the colonial experience, immigration, world of work, culture, and religion.
Calling all stargazers! The observatory was built to promote a greater interest in astronomy and especially designed to be an educational benefit to schools by creating awareness and interest in astronomy, science, and technology. It is open Monday and Wednesday nights when the sky is clear.
Outdoor Fun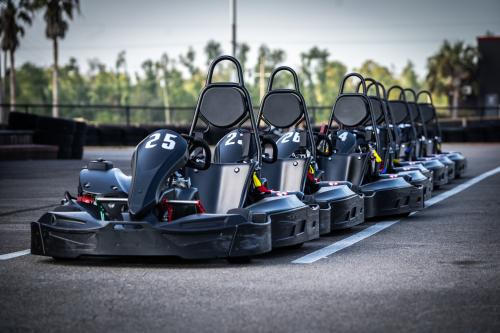 This is the largest karting track in the US. They offer family-friendly driving experiences, go-kart rentals, and more! Karting is thrilling, competitive, and action-packed! It is open to the general public for individuals and groups alike. Their 40-acre karting facility includes 30 acres of track area with 7 acres lighted. Three circuits provide 80+ configurations!
Lafreniere Park or Parc Des Familles Splash Pads
Parc Des Familles' FREE Splash Pad in Marrero is open 7 days a week from 11am to 6pm & has 14 different water features, including two Gravity Shooters, and a Fill N' Spill, a Water Whoopee, & a variety of other water activities that twist & turn! A wrought iron fence surrounds the area while benches & sun shades cover parents so that they can watch comfortably.
Lafreniere Park's Spray Pad in Kenner is approximately 4,000 square feet of FUN for children 10 & under with 13 alternating water features (5 in-ground, 5 above-ground, & 3 water cannons) 
Get Back to Nature

One of six sites comprising the Jean Lafitte National Historical Park and Preserve. The 23,000 acre Louisiana Wetland Preserve interprets the culture of people, both past and present, who settled the delta and the unique ecosystem which sustained them. The Preserve features beautiful nature trails, birding trails, and a visitor center featuring a kids activity center, Junior Ranger program, bookstore, and more. Guided tours are offered. Great place for hiking, canoeing, and enjoying nature!
Just a thirty-minute drive across the Mississippi River from New Orleans. It offers a multitude of recreational opportunities for visitors of all ages -- camping, boating, fishing, canoeing, picnicking, playgrounds and swimming in the wave pool, as well as an ecosystem that offers you the chance to spot plants, trees, and wildlife from both swamps and marshland. Bayou Segnette opened 16 new floating cabins in October of 2016. The floating cabins, situated on the canal adjacent to Bayou Segnette, include two bedrooms, a full kitchen, living/dining area, and a screened-in porch overlooking the canal. Aluminum walkways surrounding each cabin provide opportunities for casual fishing, complete with an attached cleaning station. Great place for a weekend getaway!
Summer Events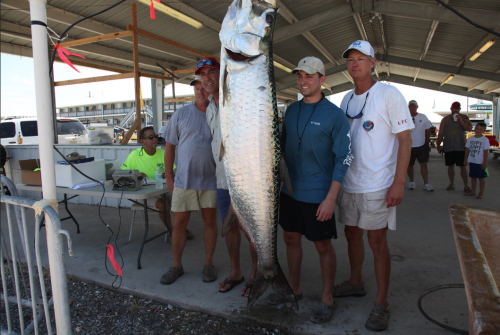 The quaint island of Grand Isle, with a population of 1,500 residents, swells to more than 25,000 festival-goers over the three days of the rodeo. Often referred to as the "grand-daddy of fishing rodeos," the Grand Isle Tarpon Rodeo features live music, crab racing for kids, arts & crafts, unique Louisiana cuisine, and artisans & vendors from across the region making this a not to be missed summer festival. 
---
Want to learn more about Jefferson Parish, order a FREE visitor guide and start planning your trip.