Summer is kicking into high gear this July in Jefferson Parish! From AAA baseball and fishing rodeos to live theater and festivals, we guarantee you won't be bored! Check out our roundup of some of our favorite July events below! And don't miss our Savor the Summer specials and promotions! We invite visitors and residents to take advantage of our exclusive specials on dining, attractions and more! Be sure to check our Events Calendar to stay up to date on all the happenings around Jefferson Parish.
Sporting Events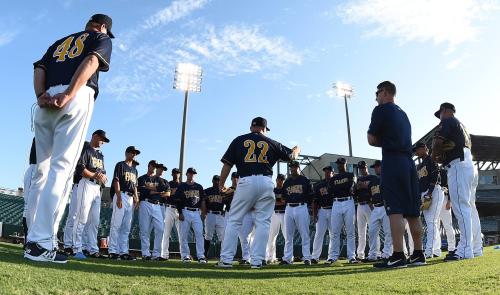 - New Orleans Baby Cakes Baseball
The Cakes have three home match-ups this month. Catch a game at the Shrine on Airline!
July 4-7: Baby Cakes vs. San Antonio Missions (The July 4th game will feature fireworks and their Independence Day celebration!)
July 19-21: Baby Cakes vs. Round Rock Express
July 26-28: Baby Cakes vs. Nashville Sounds
- 2019 NOLA Sprint Karting Championship
This club racing series is designed for sprint kart owners and drivers to compete monthly, have fun, share fellow comradeship and their love for Kart Racing! The atmosphere is family-friendly, with different racing classes and age groups ranging from 5-32+ years old!
- Grand Isle International Tarpon Rodeo
July 25-27
Grand Isle's International Tarpon Rodeo is the oldest fishing tournament in the United States, featuring fishing, live music, great food, crab races for the kids, and summer fun for everyone! Enjoy the sand, the Gulf, Grand Isle State Park and more!
There are more fishing tournaments this July in Jefferson Parish. Check out our roundup here!
---
Festivals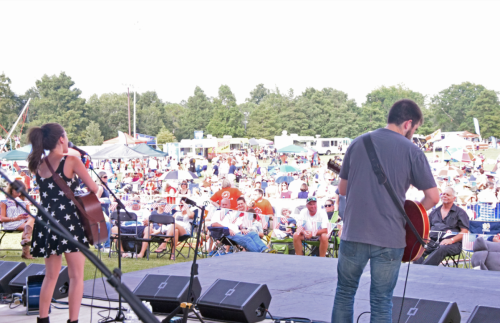 - Uncle Sam Jam
July 3

Celebrate Independence Day with live music, food, and fireworks! The Patrons of Lafreniere Park along with Jefferson Parish District 4 Councilman Dominick Impastato announced a star-studded lineup to headline Uncle Sam Jam including Amanda Shaw, 10,000 Maniacs, The Orchestra which features former members of ELO and The Topcats!
---
Live Music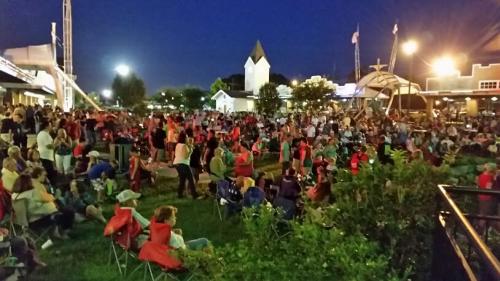 - Grand Isle Independence Day Celebration
July 6
Join the town of Grand Isle as they celebrate Independence Day at Bridge Side Marina from 10 PM-12 AM! This event will feature a band and a beautiful fireworks display!
- Westwego Farmer's Market Friday Night Concert Series
July 12
Bring your favorite chair or blanket, sit and relax, and enjoy food and great live music from Brad Sapia Band!
Also see live entertainment weekly at Treasure Chest Casino, Gattuso's and Andrea's Restaurant Capri Blu Bar!
---
Live Theater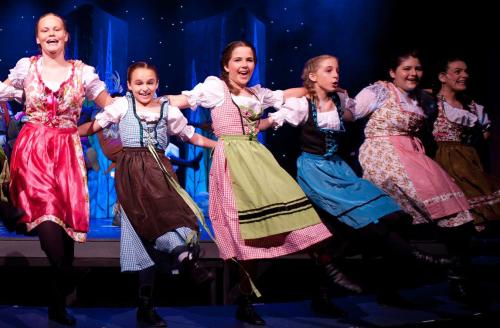 - Rivertown Theaters for the Performing Arts presents: Seussical the Musical Jr.
July 25-28
Horton the Elephant, the Cat in the Hat and all of your favorite Dr. Seuss characters spring to life onstage in Seussical JR., a fantastical musical extravaganza from Tony-winners, Lynn Ahrens and Stephen Flaherty.
- JPAS Theatre Kids! presents: My Fair Lady: School Edition
July 26-28

Eliza Doolittle is a young flower seller with an unmistakable Cockney accent which keeps her in the lower rungs of Edwardian society. When Professor Henry Higgins tries to teach her how to speak like a proper lady, an unlikely friendship begins to flourish.
---
Farmers Markets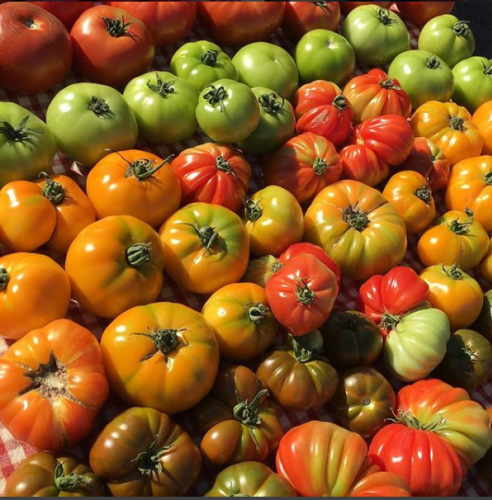 Shop local at one of our many farmers markets throughout the parish!
Every Wednesday: Ochsner's Farmers Market: 3-7 PM / Rain or Shine / 2614 Jefferson Hwy, Jefferson / FREE
Every Friday: Bucktown Harbor Farmers Market: 3-7 PM / Rain or Shine / 325 Hammond Hwy, Metairie / FREE
Every Other Friday: Metry Market at the Park: 2-7 PM / Rain or Shine / 3000 Downs Boulevard, Metairie / FREE
Every Saturday: Gretna Farmers Market: 8:30AM-12:30 PM / Rain or Shine / 739 Third Street, Gretna / FREE
Every Saturday: Kenner's Rivertown Farmers Market: 9 AM-1 PM / Rain or Shine / 2115 Rev. Richard Wilson Drive, Kenner / FREE
Every Saturday & Sunday: Nawlins Outdoor Market: 9AM-5PM / Rain or Shine / 1048 Scotsdale Dr., Harvey / FREE
---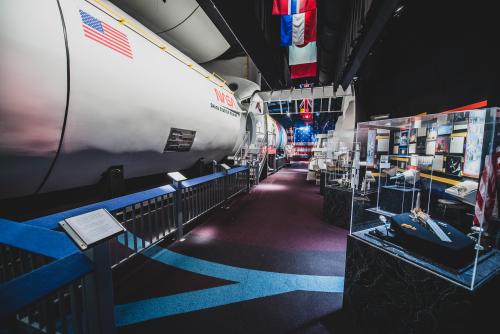 Kenner's Rivertown Space Science Complex and Planetarium & MegaDome Cinema has a busy July!
Celebrate the 20th anniversary of Space Station Kenner and the 50th anniversary of the Apollo 11 moon landing with exhibits, a live-action show, guest speakers and more on July 20th! Check out their July schedule here and don't miss the Late Night Laser show every Friday!
---
For more info on fun things to do in Jefferson Parish, check out our calendar of events.
Get inspired! Follow us on Instagram and like us on Facebook. Make sure to use our official hashtag #VisitJeffersonParish in your photos to be featured on our website and social media!
Want to learn more about Jefferson Parish, order a FREE visitor guide here.