Did you know that Jefferson Parish is surrounded by Lake Pontchartrain, the Mississippi River and the Gulf of Mexico? You know what that means, right? Fishing! It's a 365-day adventure here in Jefferson! And when the weather warms, fishing tournaments or "rodeos" abound! And our rodeos aren't just about who can catch the biggest redfish. There's live music, arts & crafts, local food and so much more! I think of them more as festivals than simply tournaments. Check out our fishing rodeos below and we hope to "catch" you there!
Paddle Palooza Kayak Tournament
May 4, 2019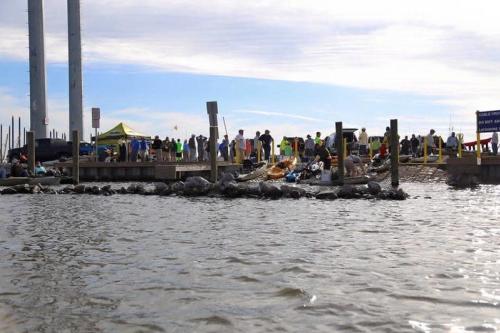 The Bayou Coast Kayak Fishing Club is a volunteer run organization with a strong focus on developing all aspects of kayak fishing and paddling as a recreational and competitive sport in Louisiana and throughout the Gulf Coast. Each year they host the Paddle Palooza Kayak Tournament, featuring fishing, prizes, raffle, and lots of fun!
ABC of Louisiana Fishing Rodeo
May 16-18, 2019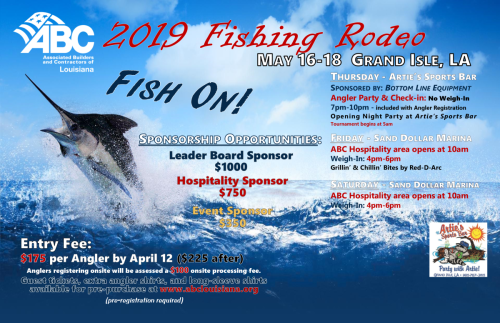 Catch a big one at the ABC of Louisiana Fishing Rodeo!
Stan Brock's Black & Gold Classic
May 17 & 18, 2019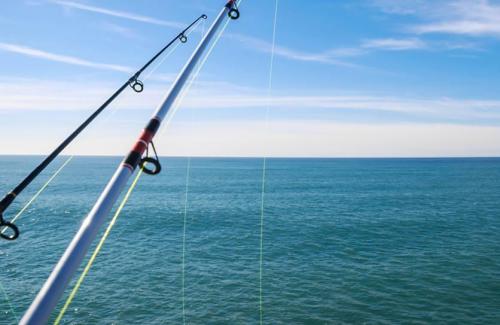 Support the Green Beret Foundation and the Special Operations Warrior Foundation through a sporting clays shooting tournament and a fishing rodeo in Grand Isle, Louisiana. This annual event will pit former NFL standouts and other celebrities in a one-of-a kind tournament on the beautiful Gulf of Mexico.
Grand Isle Speckled Trout Rodeo
May 24-26, 2019
Take your family to Grand Isle during Memorial Day weekend and compete in the Speckled Trout Rodeo. Enjoy the competition and camaraderie in one of the best family fishing tournaments in Louisiana.
Swollfest Fishing Rodeo
June 5-8, 2019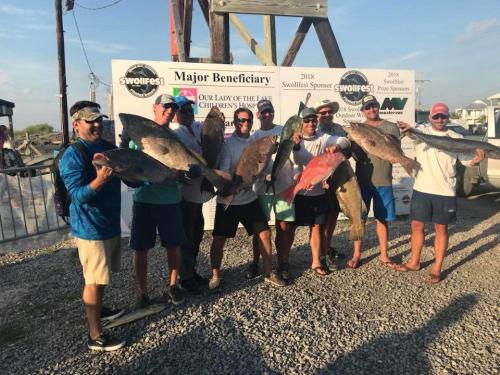 The annual Swollfest Fishing Rodeo captures the heart and soul of South Louisiana, combining love of the outdoors, Gulf Coast fishing, compassion for those in need, and laissez les bons temps rouler, all for the sake of charity.
Louisiana Billfish Classic
June 10-16, 2019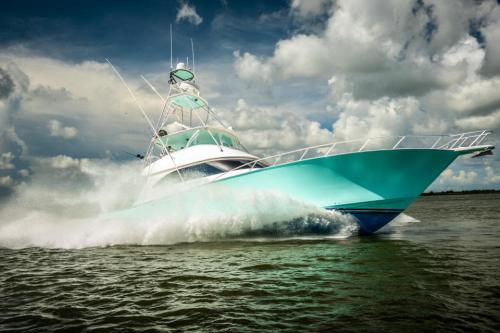 The Billfish Classic Cup (BCC) was developed to reward competitive teams fishing in the Mississippi Gulf Coast Billfish Classic, Louisiana Billfish Classic and the Texas Billfish Classic. The BCC is a winner-take-all award and the Champion will receive a cash award of $15,000 and BCC Trophy. 
2019 Creole Classic Fishing Tournament
June 21 & 22, 2019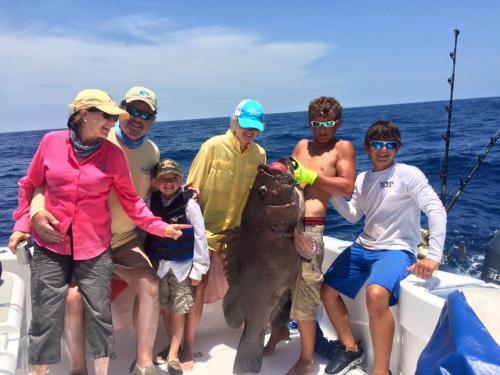 A "fun" family oriented tournament whose funds are donated to worthy charities. The Creole Classic fishing tournament has evolved into one of the premier fishing tournaments on Grand Isle, drawing thousands of fishing enthusiasts and those who come for the "Party" each June.
Louisiana Pipeliners Fishing Rodeo
June 21 & 22, 2019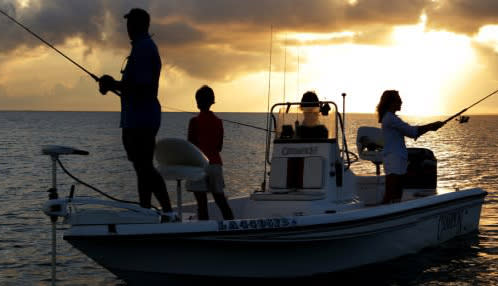 Bring the whole family and enjoy fishing and more at the Louisiana Pipeliners Fishing Rodeo!
Wounded War Heroes Fishing Rodeo
June 29, 2019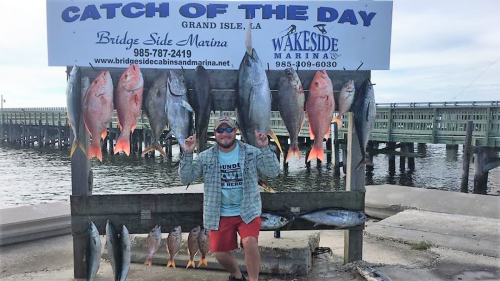 The offshore fishing rodeo is for veterans sponsored by WWH and their many supporters held at Bridge Side Marina in Grand Isle, LA. Fifty injured veterans will arrive Thursday, June 28th to meet their captains and camp owners. Twenty-five boat captains and many camp owners come together to make this event possible for our veterans.
Blue Boot Fishing Rodeo
July 12 & 13, 2019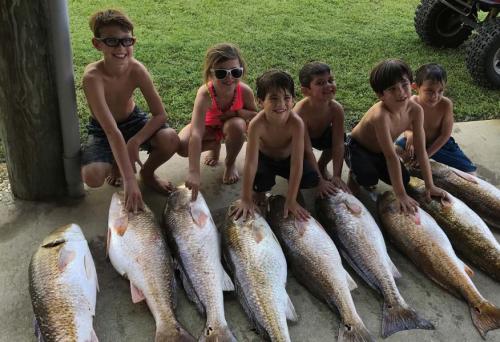 The goal of the Blue Boot Fishing Rodeo is to be one of the most fun and enjoyable fishing rodeos in Louisiana. They want to bring families together to have a great time. This is a family oriented event that will feature inshore and offshore divisions along with plenty of family activities!
Sky High Fishing Rodeo
July 19 & 20, 2019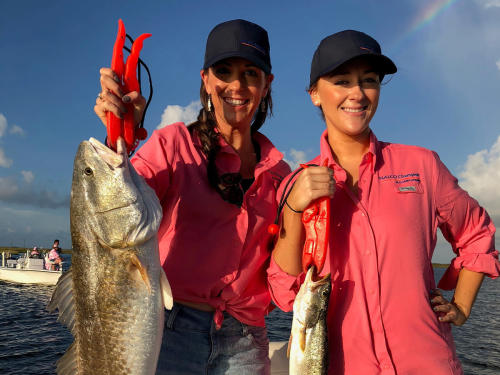 "You get a line, I'll get a pole and we'll go fishing in Grand Isle!" Join Sky High for their inaugural fishing rodeo. Fishing is optional on Friday and Saturday. They will have a live auction, raffles, live entertainment and something fabulous to eat from their favorite cookers!
Grand Isle Annual International Tarpon Rodeo
July 25-27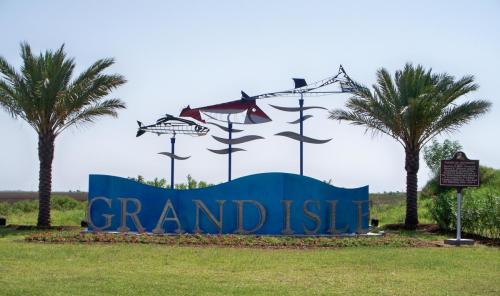 The oldest fishing tournament in the United States...Grand Isle, Louisiana is the place to be featuring fishing, live music, great food, crab races for the kids and summer fun for everyone!
Salty Kids Fish Fest
August 2 & 3, 2019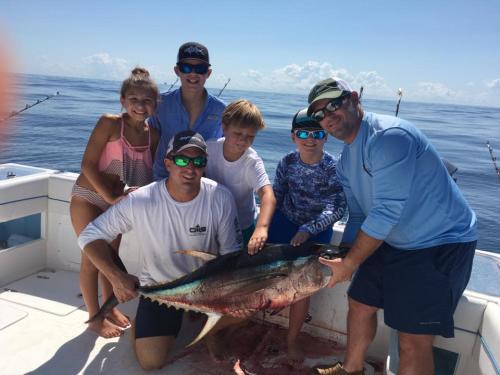 100% of registrations and donations will go directly to funding pediatric trauma surgery. There will be two different fish divisions. Inshore Division (speckled trout, white trout, flounder, redfish (under 27"), sheepshead, gaff top catfish) and Offshore Division (red snapper, mangrove snapper, cobia, yellowfin tuna, blackfin tuna, dolphin)
Ride the Bull Kayak Tournament
August 24, 2019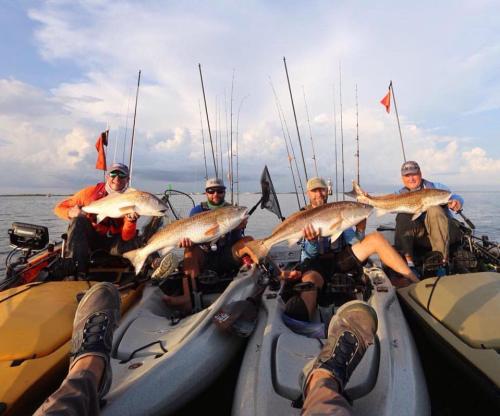 Join in the fun of the world's largest kayak tournament in Grand Isle, Louisiana! Ride the Bull (RTB) is a live catch and release bull red tournament confined to Caminada Pass in Grand Isle. Whether your are one of the hundreds of participants or one of the hundreds of spectators, this is an event you need to see!
59th Grand Isle Redfish Rodeo
August 30-September 1, 2019
The Grand Isle Redfish Rodeo is the original redfish rodeo. It supports the community of Grand Isle through contributions and fosters good fishing for all ages, both young and old, men, women, and children.
Grand Isle Ladies Fishing Rodeo
October 11 & 12, 2019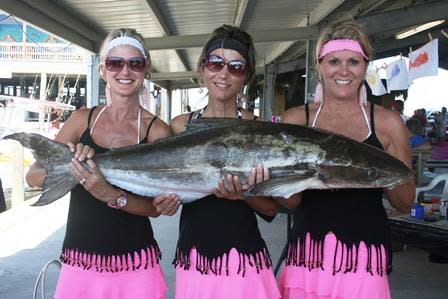 The Grand Isle Ladies Rodeo benefits Breast Cancer Awareness through donations to the Hope House in New Orleans, Mary Bird Cancer Center at TGMC (Houma), Thibodeaux Regional Cancer Center, our Lady of the Sea Wig Room and our local Cancer Assistance program.
As you can see, fishing is a way of life in Jefferson Parish! Want to learn more, order a FREE visitor guide here.
Get inspired! Follow us on Instagram and like us on Facebook. Make sure to use our official hashtag #VisitJeffersonParish and #FishJefferson in your photos to be featured on our website and social media!
See who's fishing in Jefferson Parish!