This year has been a roller coaster, but there are plenty of bright spots on the horizon - and that's something to rejoice about. Let's conclude 2021 on a high note and kick off the New Year with a bang! There's no better way to start another journey around the sun than with a fantastic party or a trip to the great outdoors! However, if you plan on celebrating this year, make sure you do so wisely.
ANDREAS NEW YEARS EVEN GALA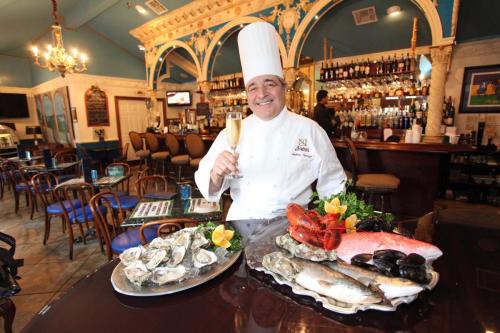 Join Chef Andrea and his team as they ring in the new year during their annual New Year's Eve Gala. 
The event will include a four-course meal offering the finest in New Orleans local seafood, authentic Northern Italian, and Continental Cuisine, live music from Bobby Ohler and the Harbor Band, party favors, and a complimentary champagne toast at midnight. Reservations are required. 
LOFT18's NYE MASKERADE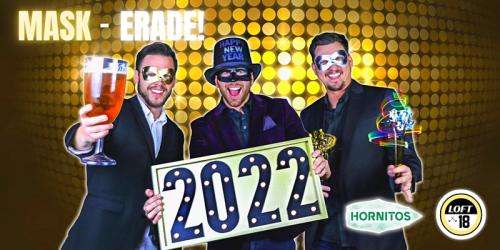 The team over at Loft 18 is throwing one heck of a New Years' party this year!  Join them for their 4th annual NYE MASKerade "No Golf, just Party". Come drop the (golf) ball and ring in 2022  "MASKerade" style (PUN INTENDED)
A dance floor, Music Video DJ Brigada, picture booth, champagne toast countdown, balloon drop, luxury balcony firework watching, along with unlimited food and drink packages will be available for purchase, as well as VIP areas and highlighted beverage and cocktail specials. Tickets must be booked in advance for this private event. Sorry, kids, but this masquerade is only open to individuals aged 21 and older. It is encouraged to dress to impress. 
NATIONAL WW2 MUSUEM'S NEW YEAR'S EVE 2022 CELEBRATION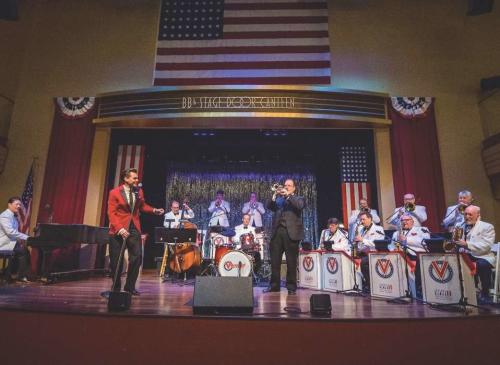 In 2022, ring in the new year at BB's Stage Door Canteen! Join the Victory Swing Orchestra for a fun-filled evening that starts with complimentary sparkling wine and concludes with a champagne toast with loved ones and a midnight chocolate buffet. In between, enjoy a four-course seated meal with complimentary beer and wine while dancing 2021 away to the unparalleled sounds of the 1940s. Closeout the year in style and on a high note. Retro glam attire suggested.
CAMPING UNDER THE STARS AT BAYOU SEGNETTE STATE PARK

At Bayou Segnette State Park, ring in the new year under the skies, surrounded by gorgeous Louisiana environment and wildlife!
Visitors of all ages will find a variety of recreational opportunities just a thirty-minute drive across the Mississippi River from New Orleans, including camping, boating, fishing, canoeing, picnicking, and playgrounds, as well as an ecosystem with plants, trees, and wildlife from both swamps and marshland.
The park offers 16 floating cabins on the canal next to Bayou Segnette, each with two bedrooms, a full kitchen, a living/dining space, and a screened-in porch with a view of the canal. Aluminum walkways surrounding each cabin provide an opportunity for casual fishing, complete with an attached cleaning station. There are also 98 campsites with water and electrical hookups, a nearby comfort station, and tent camping available at the park. 
Pack your bubbly & sleeping bags, and prepare for a once-in-a-lifetime adventure to start the new year!
RESTAURANTS OPEN ON NEW YEARS EVE OR NEW YEARS DAY