2023 Sno-ball Blitz
Jefferson Parish's 2nd annual Sno-Ball Blitz is a COOL month-long challenge featuring selected sno-balls from local stands throughout Jefferson Parish running May 26 to June 30, 2023. Patrons are encouraged to visit each stand, taste their specialty sno-balls, & cast their vote below for their favorite to win the title of "BEST IN SNO".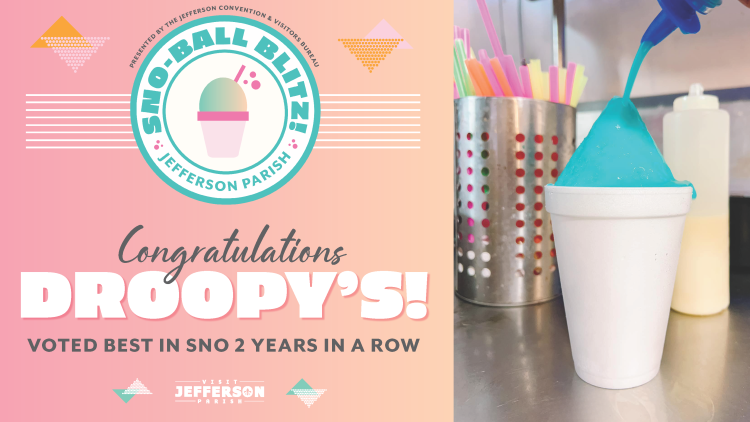 ---
Creamy, smooth, & delicious! This flavor is for that person who can never have enough condensed milk in their snoball.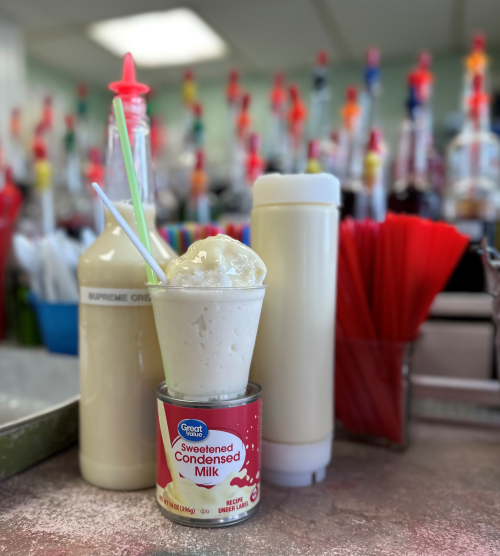 ---
A fresh fruit snoball made with fresh strawberries, pineapple, and watermelon.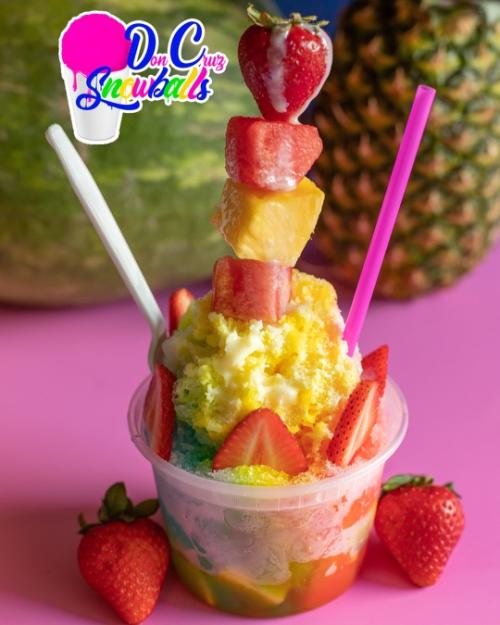 ---
Droopy's is a secret family recipe that has been around for over 30 years. It is a sweet blue cream flavor & their number 1 seller all the time!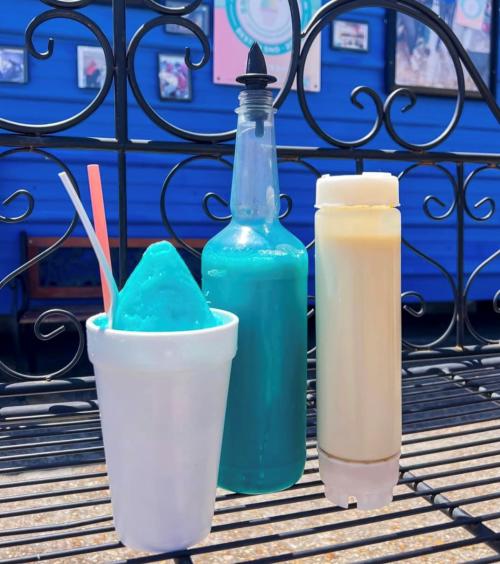 ---
An Almond Cream snowball stuffed with their homemade cheesecake, layered with fresh berries, topped with whipped cream & a drizzle of Ghirardelli White Chocolate!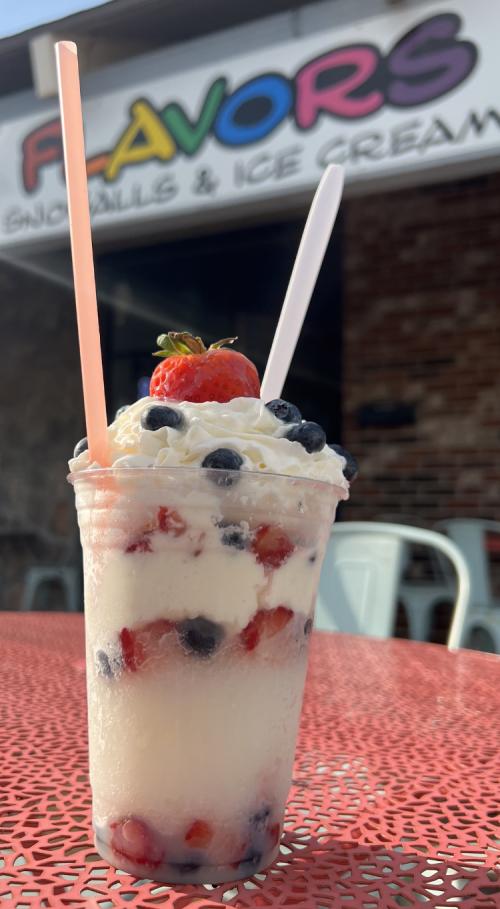 ---
This White Chocolate Macadamia Nut snoball is mixed with Chocolate stuffed with Vanilla soft serve and topped with condensed milk.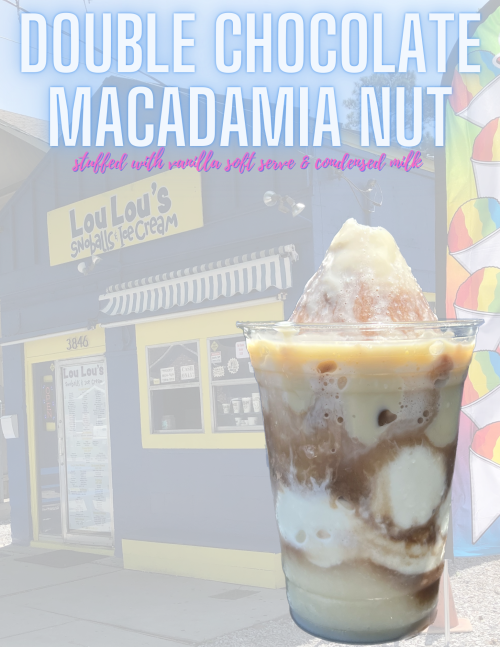 ---
An Extra Large Stuffed Snowball Inspired by Belizean summer island flavors. A Pina Colada flavored snowball Stuffed with layers of Dairy Free Coconut condensed milk, crushed Toasted Coconut Pecans, Cheesecake bites, and freshly diced Pineapples soaked in Coconut syrup. Finally, coned and finished with more drizzle, pecans, pineapples, and as always topped with an edible flower.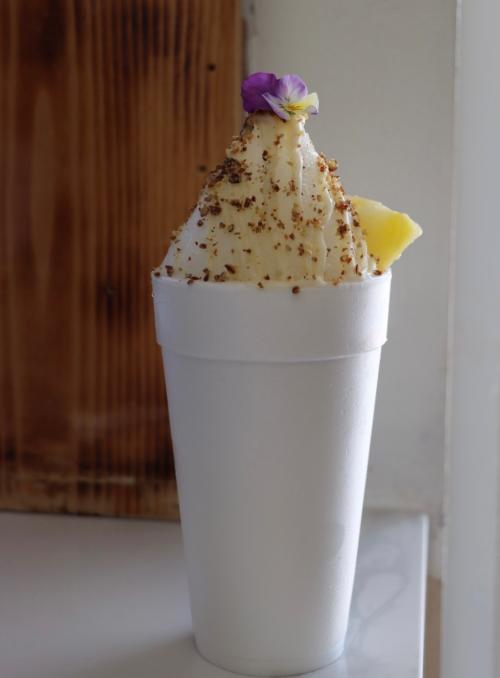 ---
Ro-bear's Snowballs & Soft Serve - Chocolate Cream 
A rich chocolate syrup snoball topped with cream and condensed milk.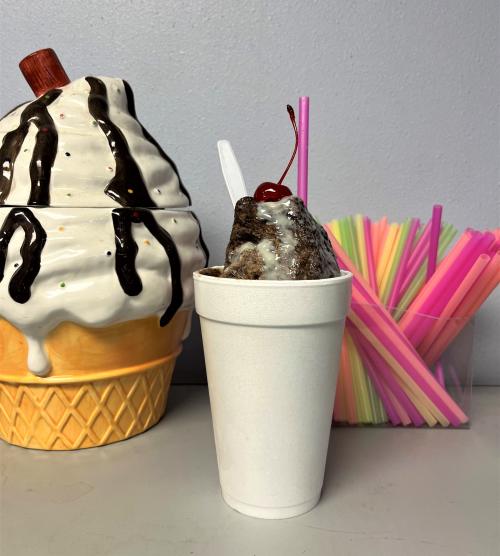 ---
The Joker is one of Sal's signature & original snoballs, combining the flavors of blackberry, raspberry, and grape together for a refreshing berry-flavored treat!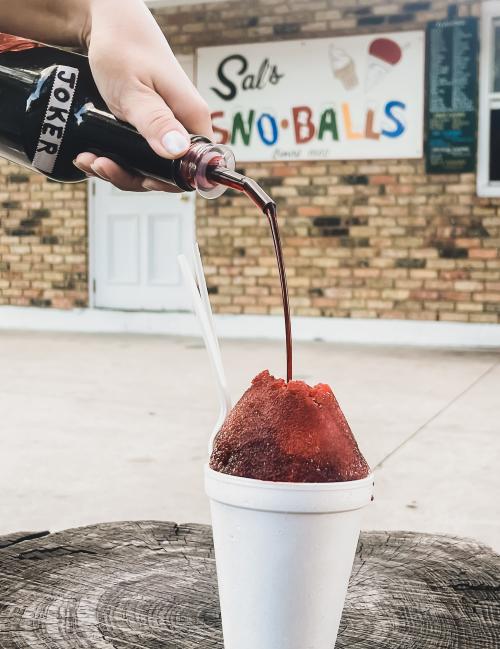 ---
5 layers of perfection, cheesecake and strawberries with vanilla soft-serve between layers of our secret flavored snoball finished with condensed milk, whipped cream, and pop tart bites.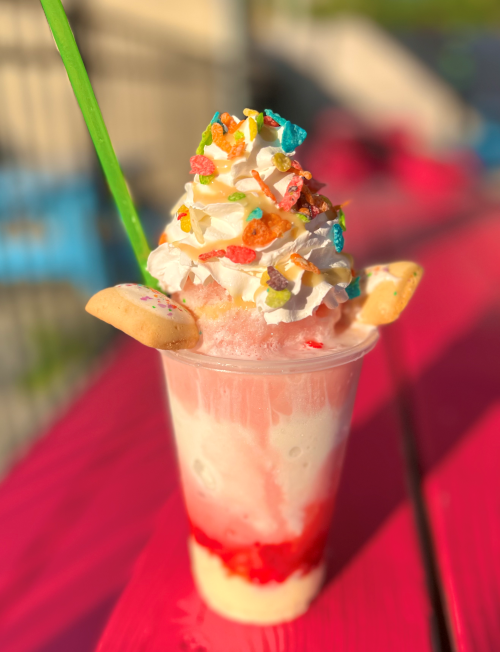 ---
Sno Shak - Strawberry Cheesecake
Strawberry Cheesecake flavored sno-ball topped with a slice of cheesecake, whipped cream, and condensed milk.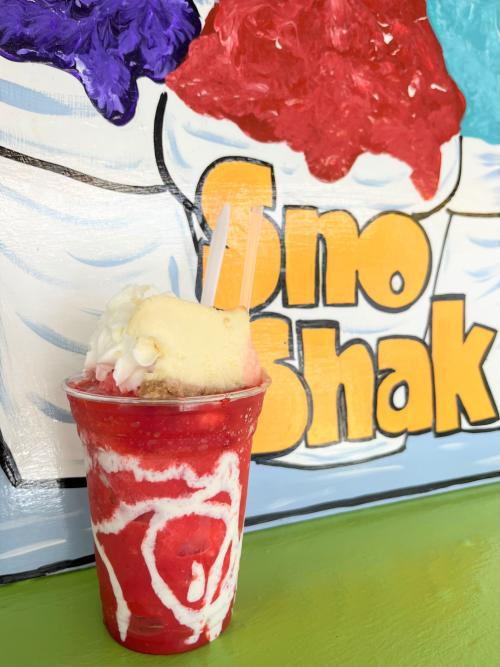 ---
A Strawberry cheese cake stuffed snoball with vanilla ice cream, topped with fresh strawberries, and condensed milk.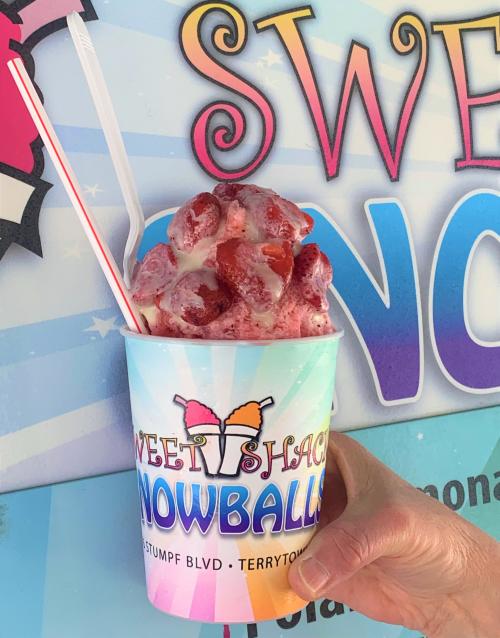 ---
A  Quick  History  Of  Snoballs
Characterized by expert ice-shaving techniques, snoballs are pillowy mounds of ice flavored with syrups. Unlike snow cones, whose ice is more coarse, a snoball's texture is smooth, more like that of Italian ice. In 1934, Ernest Hansen built the first-ever "Sno-Bliz," a block-ice shaving machine that modernized the growing industry of corner snoball stands. Two years later, New Orleans grocer George Ortolano developed the SnoWizard, a product that also produced delicate, snow-like flakes of ice. Once the texture of snoballs was made consistent by machinery, creators focused on defining their craft with signature syrups, sauces and combinations. Snoballs come in flavors that range from fresh fruit to wedding cake, and are often drizzled in condensed milk or even stuffed with ice cream. 
BACK TO MAP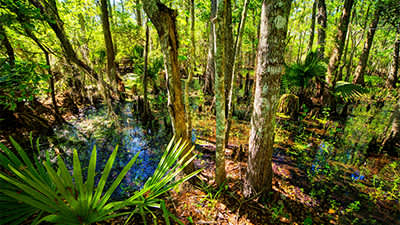 The Beautiful Bayou
Location: Jean Lafitte
Discover the natural wonders of the Jean Lafitte National Historical Park and Preserve. With a unique ecosystem the preserve is a representative example of the delta's environment, containing natural... See More
BACK TO MAP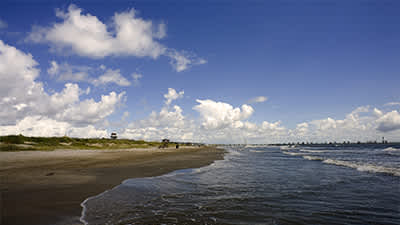 Louisiana's Only Inhabited Barrier Island
Location: Grand Isle
The State of Louisiana maintains a mile of beach front at Grand Isle State Park on the easternmost staying e park looks out toward nearby Grand Terre island, once the lair of the legendary pirate (or... See More
BACK TO MAP