The weather isn't the only thing heating up in June! Our Jefferson Parish events calendar is on fire! From festivals and farmers markets to live theater and sporting events, read our roundup of happenings below, and make sure to check out our calendar of events for everything going on in Jefferson!
Festivals, Live Music & Movies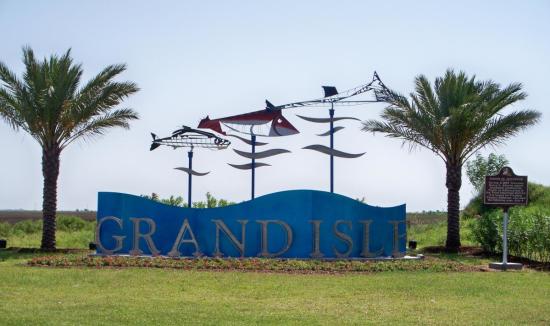 Kenner's Rivertown Movies in the Park presents Ralph Breaks the Internet
June 1, 2019
Bring the family and enjoy a free movie at Heritage Park in Kenner's Historic Rivertown! No outside food, drink or pets, please.
Kenner's Planetarium & MegaDome Cinema June Movie Schedule
Saturdays in June
Travel out of this world at Kenner's Planetarium & MegaDome Cinema! It houses a 50-foot domed screen and boasts 118 stadium style seats. Audiences will be dazzled by presentations related to astronomy, "Megadome" features, and laser light show presentations!
Live Entertainment at Treasure Chest Casino
Thursdays-Sundays in June
Enjoy live entertainment at Treasure Chest's Caribbean Showroom!
Live Music at Andrea's Restaurant Capri Blu Bar
Thursdays-Saturdays in June
This upscale Metairie piano bar features live music Thursday-Saturday!
Live Music at Gattuso's Neighborhood Bar & Restaurant
Fridays & Saturdays in June
Enjoy live local music every Friday and Saturday night while dining at a family-friendly restaurant!
2019 Jeff Fish Fest & Rodeo
June 8, 2019
Jeff Fish Fest is a non-profit fishing rodeo for adults and kids with the goal to provide a way for kids to enjoy fishing and the outdoors. The Fest features a Swamp Zone which has interactive games, arts & crafts, Back Yard Bass, Inflatable Jump Zone, boat displays, great food and more!
Grand Isle Music Fest: Party with a Purpose
June 8, 2019
See live music on the beach in Grand Isle! All proceeds go to island restoration projects. 
Westwego Farmer's Market Friday Night Concert Series
June 21, 2019
Bring your favorite chair or blanket, sit and relax, enjoy great music, food, drink, crafts, and great company at Westwego's Friday Night Concerts! There is plenty of space for children to run and play, and as always, free admission and free parking.
Sporting Events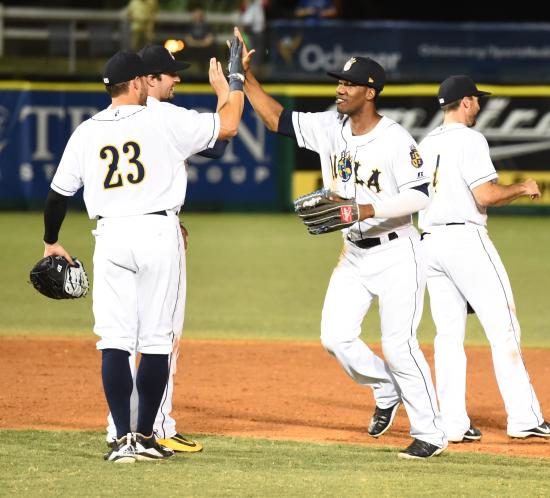 Our New Orleans Baby Cakes are busy the month of June with three match-ups right here at home! You'll have plenty of opportunities to eat hotdogs and cheer on your favorite AAA team!
June 4-6: New Orleans Baby Cakes VS Fresno Grizzlies
June 7-10: New Orleans Baby Cakes VS Sacramento River Cats
June 20-24: New Orleans Baby Cakes VS Nashville Sounds

2019 NOLA Sprint Karting Championship at NOLA Motorsports Park
June 1, 2019
This club racing series is designed for sprint kart owners and drivers to compete monthly, have fun, share fellow comradeship and their love of Kart Racing!
Fishing Rodeos
There are many fishing tournaments this June in Jefferson Parish. Check out our roundup here!
Farmers' Markets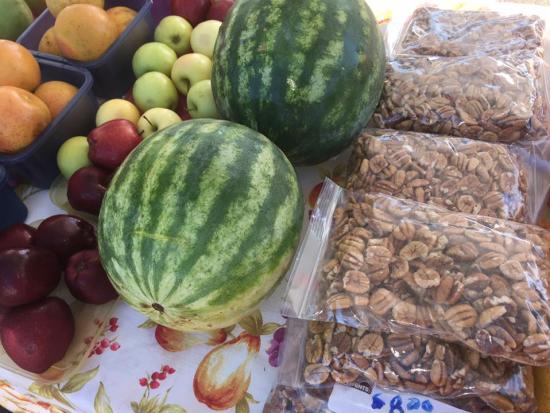 Shop local at one of our many farmers markets throughout the parish!
Every Wednesday: Ochsner's Farmers Market: 3-7PM / Rain or Shine / 2614 Jefferson Hwy, Jefferson / FREE
Every Friday: Bucktown Harbor Farmers Market: 3-7PM / Rain or Shine / 325 Hammond Hwy, Metairie / FREE
Every Other Friday: Metry Market at the Park : 2-7PM / Rain or Shine / 3000 Downs Boulevard, Metairie / FREE
Every Saturday: Gretna Farmers Market: 8:30AM-12:30PM / Rain or Shine / 739 Third Street, Gretna / FREE
Every Saturday: Kenner's Rivertown Farmers Market: 9AM-1PM / Rain or Shine / 2115 Rev. Richard Wilson Drive, Kenner / FREE
Every Saturday & Sunday: Nawlins Outdoor Market: 9AM-5PM / Rain or Shine / 1048 Scotsdale Dr., Harvey / FREE
Live Theater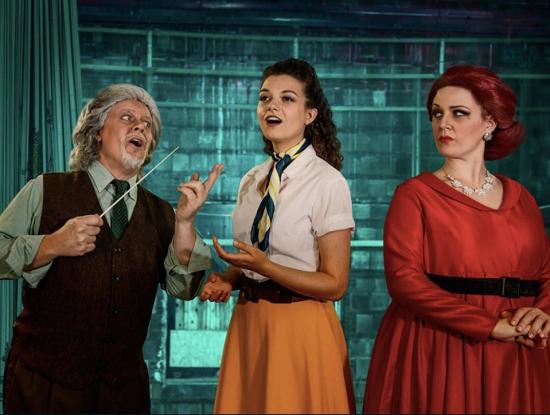 The JPAS presents: How To Kill A Diva
Weekends through June 9th
What happens when a diabolical diva terrorizes the homicidal chorus of a financially failing opera house?  Throw in a love-sick Lothario from the diva's past, her talented young rival for the starring role, and a pair of melodiously murderous hit men and you get How To Kill A Diva!
JPAS Theatre Kids! presents: The Little Mermaid, JR.
June 21-23. 2019
Disney's The Little Mermaid JR. is an enchanting look at the sacrifices we all make for love and acceptance. 
---
For more info on fun things to do in Jefferson Parish, check out our calendar of events.
Get inspired! Follow us on Instagram and like us on Facebook. Make sure to use our official hashtag #VisitJeffersonParish in your photos to be featured on our website and social media!
Want to learn more about Jefferson Parish, order a FREE visitor guide here.