Jefferson Parish's fall calendar is kicking into gear this September! We've got family-friendly festivals, comic con, sporting events, live theater, and so much more! Check out a roundup of some of our favorite events below, and don't forget to visit our Events Calendar for all of the events Jefferson Parish has to offer!
 
Festivals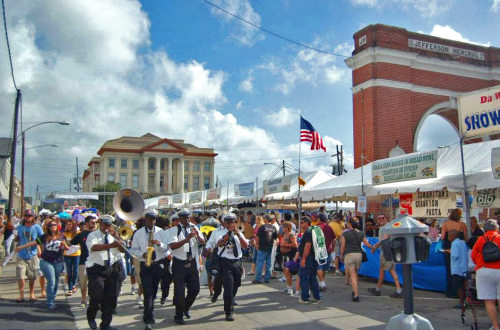 Freedom Fest at the Lake
September 1
Kenner Laketown

The 3rd annual Freedom Fest at the Lake is a celebration of food, fun and music on the shores of beautiful Lake Pontchartrain. 2019's lineup features country superstar, Clint Black, country music duo, High Valley, John Schneider, best known for his portrayal of Beauregard "Bo" Duke in The Dukes of Hazzard and local up-and-coming songbird, Jenna Hunts!
Who Dat Nation Rally & Music Festival
September 6-8
Jefferson Performing Arts Center & LaSalle Park

The Official Who Dat Rally & Music Festival will bring thousands of fans together to rally for the 2019 season. The three-day event will take place on the grounds of the Jefferson Performing Arts Center and LaSalle Park, just one day before the start of the season. The fest will feature live music, food, crafts, a bounce park, a dog parade/costume contest and a nightly pep rally led by former Saints quarterback, Bobby Hebert!
32nd Annual Fall Pontchartrain Home Show and Langenstein's Food Fest
September 7 & 8
Pontchartrain Convention Center

Come out to Louisiana's largest and longest running fall home show. This year's show will feature exhibitors who have the latest in kitchens, remodeling, flooring, as well as the latest trends in outdoor living and so much more. Shop and compare the best prices for everything in your home. Plus "Langenstein's Food Fest", there will be free samples, tastings, coupons, and recipes from over 30 brands that will be sure to satisfy everyone's hunger and tastes, plus exciting new products from all your favorite supermarket brands! One lucky winner will also be winning $500.00 in groceries brought to you by Langenstein's.
Gretna Heritage Festival
September 27-29
Old Gretna

Jefferson Parish invites you to bring the whole family and enjoy the Gretna Heritage Festival, a 3-day music festival with performances by national artists and Louisiana favorites! 2019's performers include Rick Springfield, KC and the Sunshine Band, Starship featuring Mickey Thomas, Foundation of Funk, The Wallflowers, Better Than Ezra & more!

Sporting Events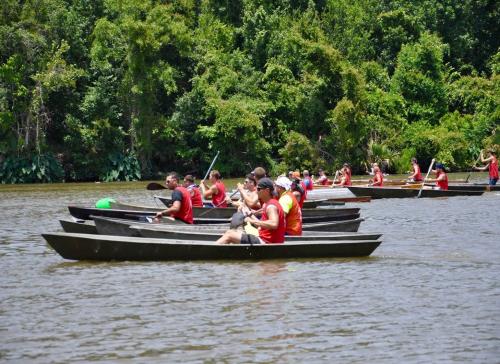 Jean Lafitte Pirogue Races 
September 7
Jules Nunez Seafood Pavilion and AJ & Sheron Fabre Market

The event includes local food, arts and crafts and live music by Junior and Sumtin' Sneaky and the Aaron Foret Band. It will take place at the town's Jules Nunez Seafood Pavilion and AJ & Sheron Fabre Market on Bayou Barataria at 920 Jean Lafitte Blvd., Jean Lafitte, next to the public boat launch. Other activities include a Cajun canoe builder and pirogue history lesson.
NOLA Motorsports Park Car Meet
September 7
NOLA Motorsports Park

Bring your ride to NOLA Motorsports Park on September 7th and meet some fellow car enthusiasts at NOLA Car Show's monthly meetup! Anyone attending the meet that signs up for go-karting between 10am-2pm will receive $5 off! Go-karting opens at 12pm.
Live Theater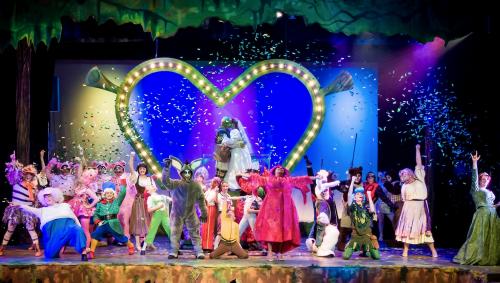 Rivertown Theaters for the Performing Arts presents: 9 to 5, the Musical
September 13-29
Rivertown Theaters for the Performing Arts
With music and lyrics by Dolly Parton, enjoy this musical based on the hit movie. Pushed to the boiling point, three female coworkers concoct a plan to get even with the sexist, egotistical, lying, hypocritical bigot they call their boss. In a hilarious turn of events, the women give their workplace a dream makeover, taking control of the company that had always kept them down.
Westwego Performing Arts Theatre presents: The Rocky Horror Show
Sept 27-Oct 13
Westwego Performing Arts Theatre
In this cult classic, sweethearts Brad and Janet, stuck with a flat tire during a storm, discover the eerie mansion of Dr. Frank-N-Furter, a transvestite scientist. As their innocence is lost, Brad and Janet meet a houseful of wild characters, including a rocking biker and a creepy butler. Through elaborate dances and rock songs, Frank-N-Furter unveils his latest creation: a muscular man named "Rocky."
Live Music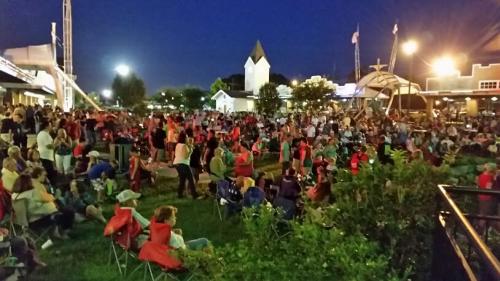 Southport Hall presents: Egyptian Lover
September 6
Westwego Farmer's Market Friday Night Concert Series featuring Darockits
September 13
Live Music at Andrea's Restaurant Capri Blu Bar
Thursday-Saturday Nights
Live Music at Gattuso's Neighborhood Bar & Restaurant
Friday & Saturday Nights
Southport Hall & 101.1 WNOE present: Aaron Watson
September 20

Lagniappe (a little something extra!)
Garden Bros Circus
September 20-22
Pontchartrain Center

The Big Top comes to the Pontchartrain Center! See acrobatics, clowns, performances and more!
New Orleans Oddities & Curiosities Expo
September 21
Alario Center
For lovers of the strange & unusual, you'll love the New Orleans Oddities & Curiosities Expo! There will be vendors with items such as: oddities, taxidermy, wet specimens, antiques, odd jewelry, unusual art, bones, curiosities and all around creepy, strange and bizarre items.
New Orleans Comic Con
September 28 & 29
Pontchartrain Center
Join dozens of professional and new cosplayers of all ages! Always great prizes and tons of fun! Every admission to Mighty Con comes with a free comic book of your choice, thousands to choose from! Mighty Con wants your whole family to be able to enjoy the show. This means making it affordable, and letting you save your money for the collectibles and crazy finds that are the real reason you came out to the show. Low prices don't mean low selection! Mighty Con features an incredible selection of artists, writers, creators, special guests, and vendors with everything from rare high end comics to collectible toys to games and everything in between!
Markets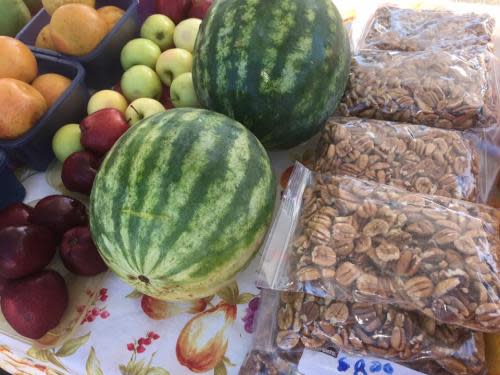 Shop local at one of our many farmers markets throughout the parish!

Every Friday: Bucktown Harbor Farmers Market: 3-7PM / Rain or Shine / 325 Hammond Hwy, Metairie / FREE
Every Other Friday: Metry Market at the Park : 2-7PM / Rain or Shine / 3000 Downs Boulevard, Metairie / FREE
Every Saturday (except the Saturday of Gretna Fest, Sept 28): Gretna Farmers Market: 8:30AM-12:30PM / Rain or Shine / 739 Third Street, Gretna / FREE
3rd Tuesday of the month: Old Metairie Farmer's Market: 3:30-7:30PM / Bayou Metairie Park, Metairie / FREE
Want even more info on our local markets? Read our "Shop Local: 7 Jefferson Parish Farmers Markets" blog!
---
For more info on fun things to do in Jefferson Parish, check out our calendar of events.
Get inspired! Follow us on Instagram and like us on Facebook. Make sure to use our official hashtag #VisitJeffersonParish in your photos to be featured on our website and social media!
Want to learn more about Jefferson Parish, order a FREE visitor guide here. Sign up for our e-newsletter here!