The sports scene in Jefferson Parish goes far beyond football and basketball, featuring a diverse lineup of events throughout the year. See top volleyball players at Coconut Beach Sand Volleyball Complex. Watch anglers as they compete in the world's oldest fishing tournament, Grand Isle's International Tarpon Rodeo. Cheer on the PGA Tour's top golfers as they compete in the Zurich Classic. Organizers and athletes are drawn to our top-rated facilities, convenient location, and family-friendly things to do! Check out our top reasons to host your next sporting event in Jefferson Parish below!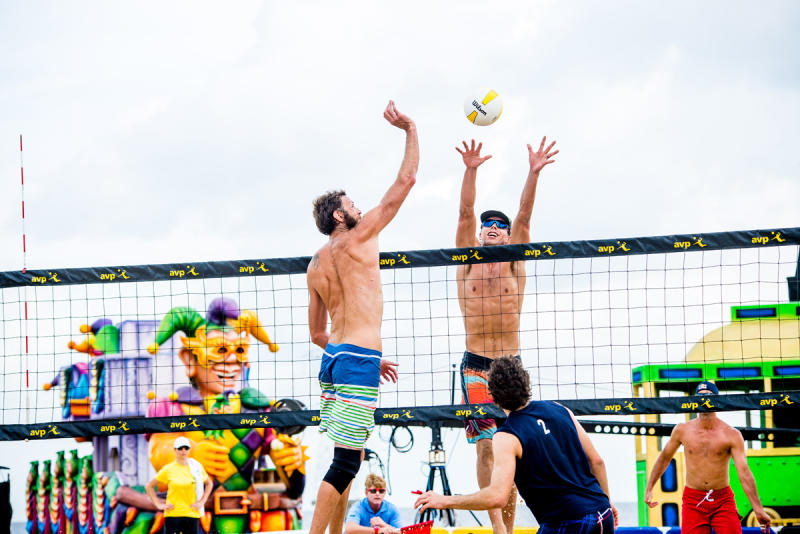 1. Location, Location, Location
It's all about location and Jefferson Parish, LA is ideal for your next sporting event. Right next door to our famous neighbor New Orleans (just twelve miles from downtown), we are also home to Louis Armstrong International Airport and right off Interstate 10.
2. FREE CVB Services
Our Sports Professionals are here to help make your planning process a breeze. They provide complimentary services and can assist with:
• Parks and Venues
• Great Hotels and Meeting Space
• Sponsorship Opportunities
• Planned Itineraries with fun and educational activities
• Transportation
• Outstanding meal options
• Personalized Welcome Bags for all groups
3. Great Value
From value priced to deluxe accommodations, our hotels are designed to help you rest easy with flexible room rates that include breakfast, complimentary airport transportation and parking! Our hotels offer affordable accommodations convenient to restaurants, entertainment, shopping, attractions, the French Quarter and New Orleans.
4. Proven Track Record of Success
Our track record of hosting successful sporting events is impressive! Check out a few below.
• USA BMX Gold Cup Championship South Central
• LHSAA Vollyball & Spirit Tournaments
• SAAU Basketball Tournaments
• AVP Pro Beach Vollyball Tour
• 2D Baseball Tournaments
• Louisiana Fire Soccer Tournaments
5. Outdoor Adventure
When you're not playing in the big game, take a walk on the wild side of Jefferson Parish. Our diverse region allows you the ability to explore nature yet remain close enough to the action of the city. We've got two state parks and one national park, all teeming with wildlife and hiking trails. Get up close and personal with a gator on one of our many swamp tours. Plan your next adventure in Jefferson Parish!
6. Top-rated Facilities
Fast becoming one of the premier destinations for mid-size tournaments and events, Jefferson Parish offers diverse venues for every type of competition. The Pontchartrain Center boasts 75,000 feet of space and the Alario Center is only slightly smaller at 50,000 feet. NOLA Motorsports Park is the largest karting track in the US with a 2.75 mile world-class track that consists of 16 turns with a 5,200 foot straightaway. See all of our facilities here.
7. Family-Friendly Things to Do
Bring the whole family and turn your sporting event into a vacation! In Jefferson Parish, the entire family can play hard with an array of kid-friendly facilities and activities that can be enjoyed year-round. We are home to two award-winning theaters, museums, and one-of-a-kind shopping. There is something for everyone in Jefferson Parish!
 
The Jefferson Convention and Visitors Bureau is ready to assist you in the planning of your team's visit to Jefferson Parish. For more information, contact Robin Jones, Senior Sales Manager, at Robin@visitjeffersonparish.com or call 877-572-7474. Or, Submit an RFP.