Spring is one of the most beautiful times of the year to visit Jefferson Parish. See the wildflowers blooming in the Barataria Preserve! Catch a New Orleans Baby Cakes AAA baseball game! Enjoy crawfish at one of our many cook-offs! And, pass a good time at our family-friendly spring festivals! Check out our top spring events below!
New Orleans Baby Cakes AAA Baseball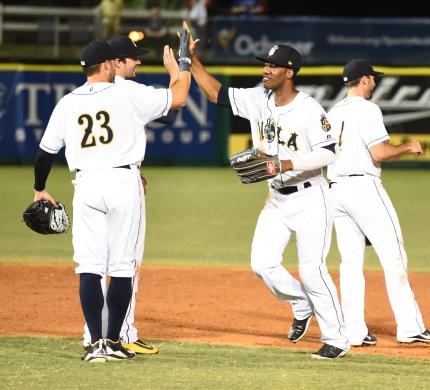 Spring is for baseball! And, Jefferson Parish is lucky enough to play host to one of only 30 AAA baseball teams in the country, the New Orleans Baby Cakes! See their full schedule here!
Lafreniere Live Spring Concert Series
Thursdays, April 5-May 3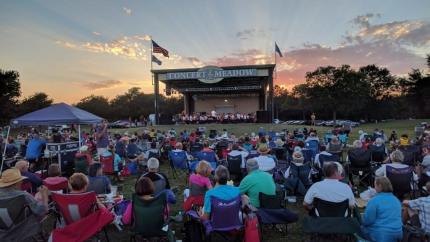 Concerts are free and from 6:30PM-8:30PM at the Al Copeland Meader Concert Stage at Lafreniere Park.
April 5: The Boogie Men
April 12: "Lost in the 60's"
April 19: Dr. Rock
April 26: The Phunky Monkeys
May 3: Louisiana Philharmonic Orchestra Concert 6:00pm to 9:00pm
Gretna Spring Tour of Homes
April 8
The tour will feature a variety of beautiful homes, almost all are of the shotgun style. Many were blighted and abandoned, ready for demolition, instead have been saved and renovated.
Grand Isle Blessing of the Fleet Festival
April 13-15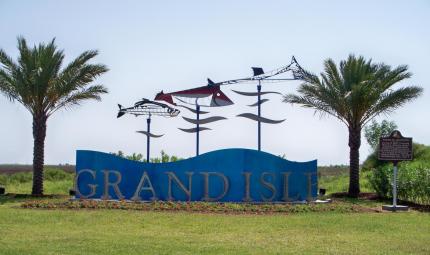 The Town of Grand Isle hosts its first Blessing of the Fleet Festival since 2011 on April 13-15, 2018, at the Tarpon Rodeo Pavilion in Grand Isle. It will include 20 fair rides, 15 to 20 carnival games, music, food booths, as well as arts and crafts and sportsman booths. Local food will include jambalaya, stuffed pistolettes, crawfish kickers, shrimp beignets, gumbo and much more. Live music by The Gordon Bradberry Band, Ryan Foret & Foret Tradition, Junior & Sumtin' Sneaky and Waylon Thibodeaux.
Gretna Art Walk
2nd Saturday during March - May
Art Walks are held on beautiful Huey P. Long Avenue in Historic Downtown Gretna. Vendors from all areas of Southeast Louisiana offer their artwork for sale
Grand Isle Migratory Bird Festival
April 20-22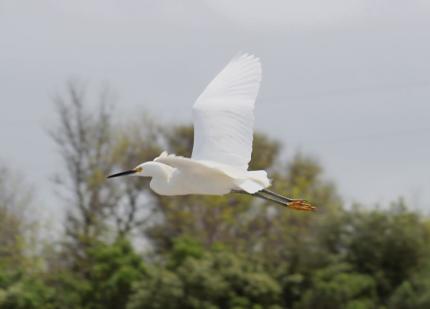 See songbirds in oak-hackberry woods, shorebirds and waders on beaches and in the marshes and raptors overhead. Grand Isle is an essential stop for songbirds during their spring and fall migrations across the Gulf of Mexico. The celebration is held annually to correspond with peak bird migration in April. Last year, 168 different bird species were identified during the three-day event.
Highlights of this year's event include daily, expert-led bird watching tours on the Grand Isle Birding Trail, Elmer's Island and the Grand Isle State Park. Visitors can watch the Louisiana Department of Wildlife and Fisheries catch migrating songbirds for weighing and measuring before release in Lafitte Woods Preserve and later tour the new LDWF Fisheries Research Lab.
Kayak tours through the island's mangroves and boat tours to pelican-rookery Queen Bess Island will also be offered as well as walking tours of the island's historical homes.
Kenner's Italian Heritage Festival
April 20-22
Celebrate the rich Italian heritage of Kenner with live music, delicious food, rides, games and crafts!
I Am For The Child Music Festival
April 21
CASA Jefferson, Inc.'s 2nd annual I Am for the Child Music Festival brings together the community, local businesses, CASA Jefferson, Inc.'s advocates and supporters, friends, and family for a day of local music, amazing food, family fun, and fundraising for an important cause - supporting the work of CASA Jefferson. Admission is free!
Deanie's Seafood Pinch A Palooza
April 22
Just in time for crawfish season, Deanie's Seafood Restaurant presents the 9th-annual Pinch A Palooza Festival & Crawfish Eating Contest on Sun., April 22 at Deanie's Seafood Restaurant & Seafood Market in Bucktown. Pinch A Palooza 2018 will feature live performances by The Topcats, Bucktown All-Stars, Vince Vance & The Valiants, Cowboy Mouth, and more—plus the 9th-annual Pinch A Palooza Crawfish Eating Contest!
Zurich Classic of New Orleans
April 23-29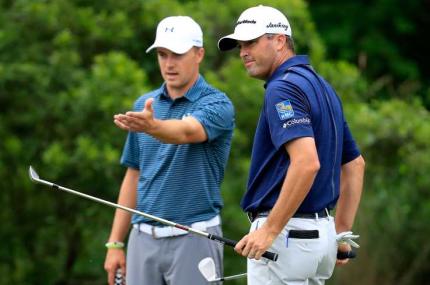 Not only do you get to watch some of the best golfers on tour, but you also get to enjoy delicious food provided by Acme Oyster House. And no Jefferson Parish event is complete without live music. After the last putt drops on the 19th Hole on Saturday and Sunday, there will be live entertainment!
Kenner's Rivertown Music in the Park
Fridays, May 4-25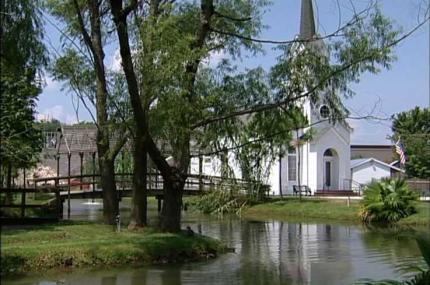 Bring the family, and enjoy free live music every Friday night in May at Heritage Park in Kenner's Historic Rivertown! No outside food or drink, please.
May 4: 90 Degrees West
May 11: David Batiste & The Gladiators
May 18: No Idea
May 25: Weathered
Kenner's Rivertown Movies in the Park
Saturdays, May 5-26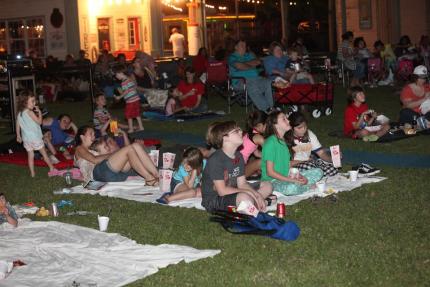 Bring the family and enjoy free movies every Saturday night in May at Heritage Park in Kenner's Historic Rivertown! No outside food or drink, please!
May 5: Coco
May 12: Cars 3
May 19: Despicable Me 3
May 26: Emoji Movie
Cinco de Mayo Fest at Kenner's Laketown
May 5
Cinco de Mayo Fest at Kenner's Laketown will feature music, margaritas, food and crafts. This will be a true family fiesta that will feature fun for the whole family. Special dance performances along with Latin music and music from local cover bands will make this fest the place to be for everyone on Cinco de Mayo!
Westwego Crawfish Cook-off
May 5
Bring your chairs and blankets to the Westwego Farmers & Fisheries Market and see live music by Craig Wolverton Band featuring Tuzack Martin & Brad Sapia Band, and all you can eat crawfish!
6th Annual Old Metairie Crawfish Festival & Cook-Off
May 12
What's better than all you can eat crawfish? Not much! Join in the fun of the 6th Annual Old Metairie Crawfish Festival & Cook-Off!
Huey P. Long Bridge Run
May 12
Since 2013, The Great Huey P. Long Bridge Run, a 5K run/walk, has celebrated the majestic views provided by the historic bridge! Runners enjoy a professional, safe race experience and receive premiums to commemorative their crossing. After the crossing, enjoy live performances and local dishes, like gumbo from our friends at the Gumbo Festival, served up in the shadow of the bridge.
ROK Cup Festival at NOLA Motorsports
May 17-20
Something new for 2018 will be the ROK Festival! These one-off event weekends will not only have big prizes but a renewed effort to bring the word 'FUN' back into karting. The first of the ROK Festivals will take place May 17-20 at the multi-circuit NOLA Motorsports Park facility, one of the best facilities in the country and undoubtedly a racer favorite.
Jefferson Chamber of Commerce 21st Annual Crawfish Boil
May 18
Join the Jefferson Chamber for top-notch crawfish, catfish, and Cajun cuisine at the Jefferson Chamber's 21st Annual Crawfish Boil!
As you can see, Jefferson Parish has a very busy spring! Don't forget to check out all of our events on our Events Calendar!