Christmas in Jefferson Parish is a one-of-a-kind experience, featuring light shows, parades, shopping, ice skating and so much more! You will have no trouble getting in the holiday spirit here! Check out our holiday events guide for Jefferson Parish and the surrounding areas below.
- Mall Holiday Photos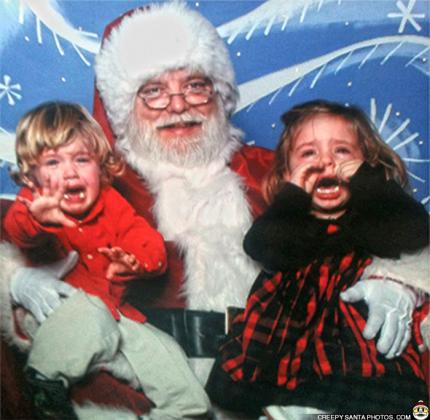 Nothing beats commemorating the holidays with the classic Santa at the mall pic! Get yours taken at one or all of our four malls throughout Jefferson Parish!

Clearview Mall: Nov 18 - Dec 24
The Esplanade: Nov 16 - Dec 24
Lakeside Shopping Center: Nov 18 - Dec 24
Oakwood Center: Nov 18 - Dec 24
- Kenner Christmas Village
  November 25-December 30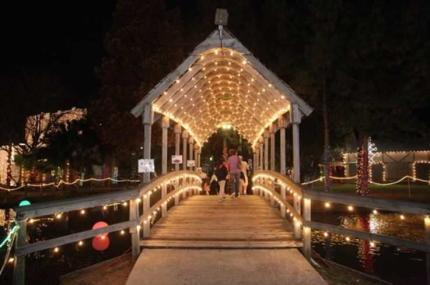 Kenner City Park will transform into a festive holiday village with Christmas lights and animated scenery! It will feature ice skating, Santa's workshop, food & shopping, Christmas tree lot, performances and a biergarten!
- Holiday Brunch with the Snow Queen
  November 26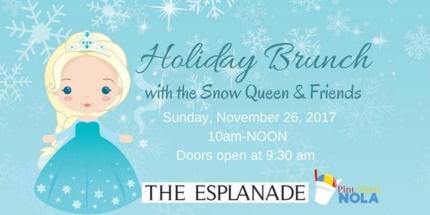 The Snow Queen invites you to her magical winter wonderland for brunch with her and her friends. Joining her for brunch will be the Snow Princess, their snowman sidekick, the Royal Ice Master and Santa! Brunch will include a picture of Santa, a dance party with DJ Strategy, a Mom Market with local businesses, yummy food and fun activities for the kids. The morning will end with a special performance by Project 42 Performing Arts.
- Holly Jolly Family Fest & Farmer's Market
  November 26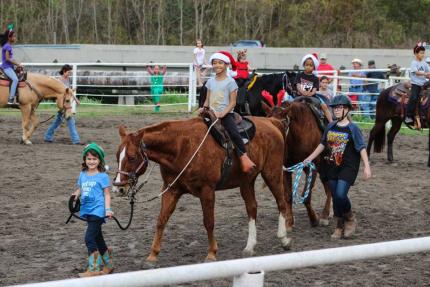 At this Christmas themed fundraiser hosted by the Churchhill Saddle Club, there will be games, food, sweets, vendors, crafters, farmer's market, holiday themed professional pics, hay rides, hand-led horse rides, 50/50 raffle, parade of prizes and more!
- Home for the Holidays with the Victory Belles
  November 29-December 27th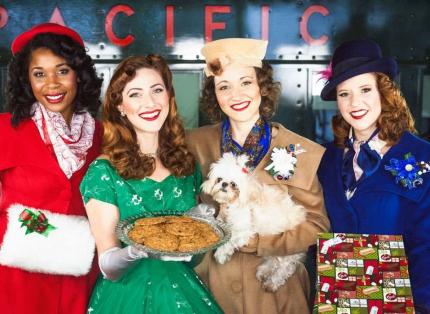 The National WWII Museum's talented Victory Belles harmonize their way through the holiday season presenting sacred and secular favorites, superb musical arrangements, Rockettes-style choreography, and an array of beautiful costumes. Come celebrate the wonder, warmth, and magic of the season as the Victory Belles come "Home for the Holidays" with a show guaranteed to put you in the holiday spirit!
- A Christmas Tribute to Patsy Cline by Lisa Layne
  December 1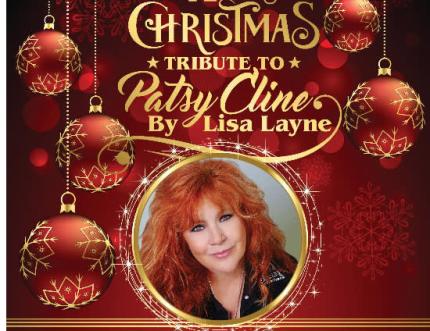 Celebrate the holidays with Lisa Layne, the original singer of the classic Christmas song All I Want For Christmas Is You, as she sings a stirring tribute to the legendary Patsy Cline!
- Christmas in Lafreniere Park
  December 1-31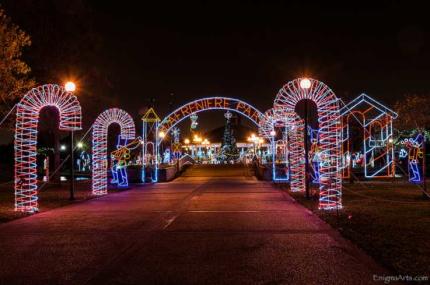 Lafreniere Park's beautiful light display features LED lights with fantastic displays such as a lighted 60-foot sea serpent in the lagoon, a princess and her magical castle and the gingerbread man! The park sparkles for the holidays with thousands of twinkling lights and displays. $5.00 per vehicle. The children's carousel will also be open nightly and cost $1.00 per child.
- Rivertown Theaters for the Performing Arts presents: Junie B in Jingle Bells, Batman Smells
  December 1-10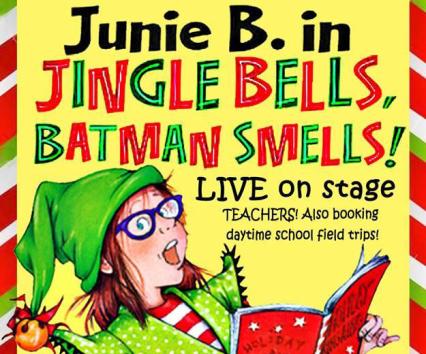 Junie B. Jones, first-grader, is super-excited about the upcoming Holiday Sing-Along and Secret Santa gift exchange at her school. Too bad tattletale May keeps ruining all of Junie B.'s fun. So when Junie B. draws May's name for Secret Santa, she comes up with the perfect plan to teach her nemesis a lesson! But will the Christmas spirit of peace and goodwill interfere before she can give you-know-who what she deserves? A hilarious and endearing tale based on the best-selling book series by Barbara Park. Purchase tickets here.
- Westwego Performing Arts Theatre presents: Butch Caire's Holly Jolly Family Friendly Vintage TV Christmas Special
  December 1-10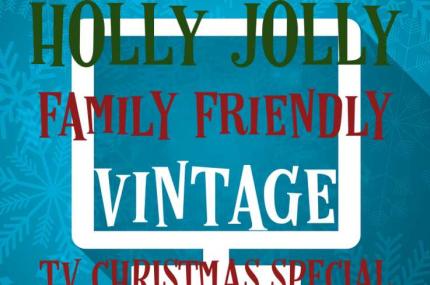 If you have fond memories of the Christmas TV variety specials from the 1960's, you'll love this "live" version that's perfect for the whole family! Back when the TV "variety show" was king, master entertainers like Bing Crosby, Bob Hope, Judy Garland, Red Skelton, Andy Williams and others hosted holiday episodes of their shows. Butch Caire and guests (including New Orleans' sparkly Queen of Comedy, Becky Allen) recreate some of TV's most memorable holiday moments along with new skits and original songs. Here's your chance to be in the studio audience and relive (as well as share with those who weren't yet born) the seasonal productions that helped define Christmas for the first "TV generation!" Purchase tickets here.
- MBD & Fat City Friends Annual Holiday Celebration
  December 5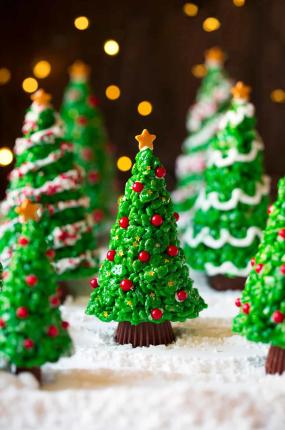 The Moonlight Craft/Farmer's Market and Holiday Lighting Celebration will feature a free gift from Santa while supplies last, food and drinks provided by Drago's, Pho Michael & Los Jefes and a fire truck for kids to play!
- Breakfasts with Santa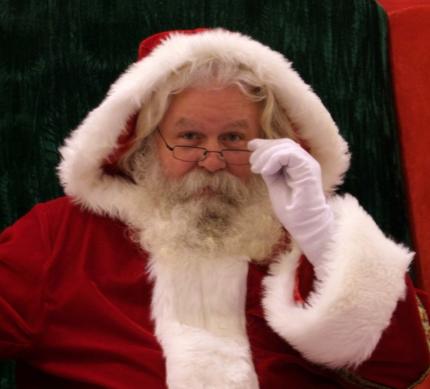 Kenner Breakfast with Santa December 2 & 9: Join Kenner Parks and Rec for a pancake and sausage breakfast filled with games, arts and crafts, face painting, Santa and more at the Kenner Pavilion! Call 504-468-7268 for more info.
Dave & Buster's Breakfast with Santa December 2: Join Dave & Buster's for a breakfast buffet, Santa pictures, craft tables and unlimited play!
Bravo! Metairie Breakfast with Santa December 2: Enjoy Breakfast with Santa at Bravo! Metairie
Zea Breakfast with Santa December 9: Kids can look forward to a two course breakfast, pancake decorating, letter writing and Santa photos.
The Red Maple December 9: There will be photos with Santa, a hot chocolate bar, a breakfast buffet and more!
Court of Two Sisters Jazz Brunch with Santa Dec 22: Brunch with Santa includes: Live Jazz Entertainment Access to the full brunch buffet as well as a special children's buffet, Visit with Santa, A Gift for Every Child (naughty or nice!) Reservations Required.
- Ringing in the Arts
  December 2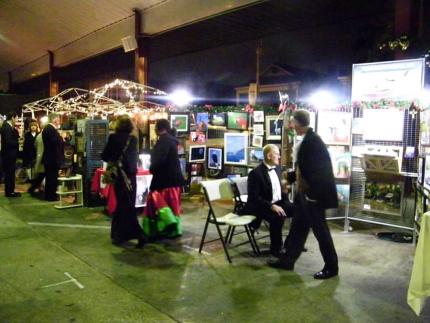 The City of Gretna invites you to their Fine Art Evening Festival celebrating a Victorian Christmas. Join them for an evening of fine art, music, a parade of prizes, People's Choice Award, and refreshments in their outdoor gallery against the dramatic backdrop of their quaint city.
- Gretna Christmas Tree Lighting & Parade
  December 3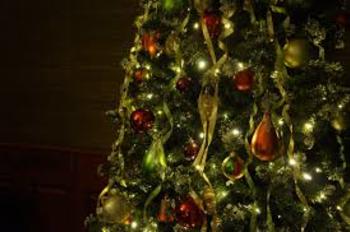 Join the City of Gretna for the Gretna Christmas Tree Lighting Ceremony! Meet them at 2nd Street and Huey P. Long Avenue by the arch for a Christmas parade and an evening filled with holiday fun!
- Metairie Road Shop & Hop
  December 7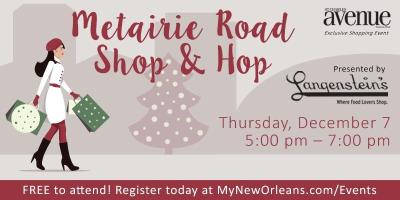 Join St. Charles Ave Magazine for a Metairie Road Shop & Hop presented by Langenstein's. Start your Shop & Hop experience at Langenstein's to pick up your shopping passport, swag bag, and register for prize drawing. Enjoy a complimentary Champagne tasting and sample the holiday catering menu!
- Rivertown Theaters for the Performing Arts presents: Steel Poinsettias
  December 8-17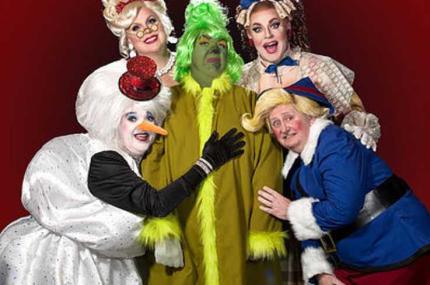 A magnolia-scented Christmas show. See Mrs. Sandy Claus do hair and talk trash with Wheezy Grincheaux, Herbelle The Elf, Mrs. Scratchit, and Cherie Snowman. Starring the creators of DITZYLAND, Ricky Graham, Varla Jean Merman, Sean Patterson and Jefferson Turner. This is adult antidote to the holiday season! Purchase tickets here.
- The Nutcracker Ballet
  December 8-17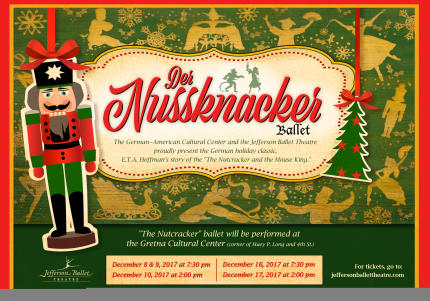 Jefferson Ballet Theatre presents the classic Christmas ballet, The Nutcracker at the German-American Cultural Center!
- Deanie's Seafood's Holiday Kids Sing-Along & Dance Party with Vince Vance
  December 9-10, 16-17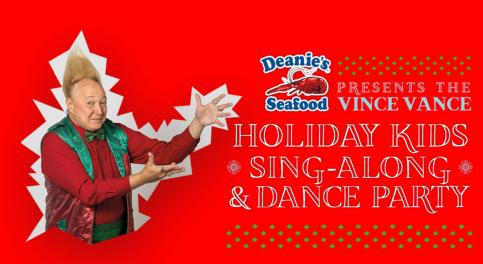 Book now for the area's favorite live holiday music show for kids, Deanie's Seafood's Holiday Kids Sing-Along & Dance Party with Vince Vance. Deanie's Holiday Kids Party features a buffet breakfast, photos with Santa, face painting, arts & crafts, and a fun live music and holiday sing-along with Vince Vance & The Valianettes! Offering four shows in December, the party takes place at Deanie's Seafood Restaurant in the French Quarter.
- NOMTOC Marrero Christmas Parade
  December 9
Please join Councilman Mark D. Spears, Jr. and the Jugs Social Club, Inc. for their Annual Christmas Parade! The parade will start at Lapalco Boulevard and Westwood Drive, going down Lapalco Boulevard, making a left onto Ames Boulevard, a right onto the Westbank Expressway and ending at the Johnny Jacobs Playground.  Toys, cups and candy will be given out on the route.
- Lake Pontchartrain Basin Foundation Lights at the Lake Holiday Bash
  December 9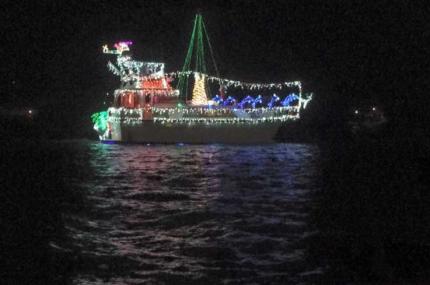 Celebrate the holidays at the Lights at the Lake Holiday Bash, featuring the West End Christmas Boat Parade, live music, holiday photos, food vendors, book readings, cocktails and craft beer and more!
- Snow Day in Lafreniere Park
  December 9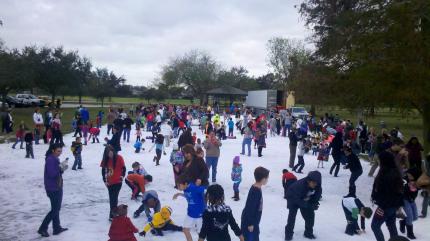 The weather man has spoken! There will be snow in Lafreniere Park on December 9th by shelters 7 & 8! Do not miss out on this one-of-a-kind FREE event!
- Reindeer Training at Clearview Mall
  December 9 & 16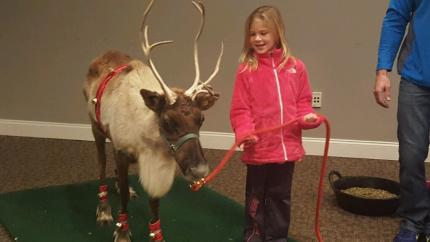 Meet Clarice, the live reindeer, and earn your antlers! Tickets are $5.00 a person, children and adults, all proceeds go to Children's Hospital. You can purchase your tickets inside the mall, cash only, at Ponseti's Shoes! Only 200 tickets will be sold per event date so come get them while you can! The event will be held in the Clearview Room, located behind Semolina's Restaurant and right by the food court. You must present your ticket the day of the event.
- National WWII Museum's Teddy Bear Tea
  December 9, 16, 22 & 23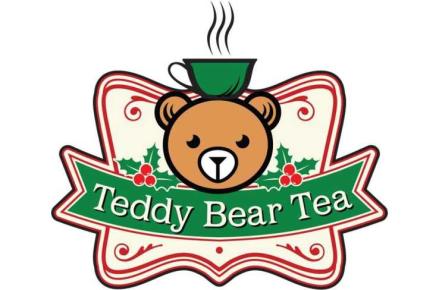 Featuring delicious food and sweet treats, lively music from the Victory Belles, a visit from Santa Claus, and a special teddy bear gift for all children in attendance.
- Holiday Cheer at Longue Vue House & Gardens
  December 10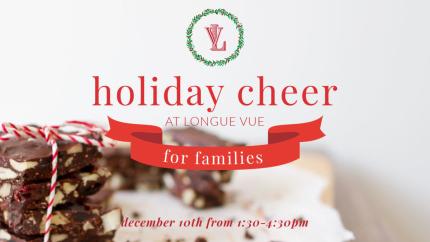 Santa is making a special stop at Longue Vue! Looking for something fun and festive to do in December? Come to Longue Vue for photos with Santa, cookie decorating, and a hot cocoa bar!

- Christmas at the Market
  December 15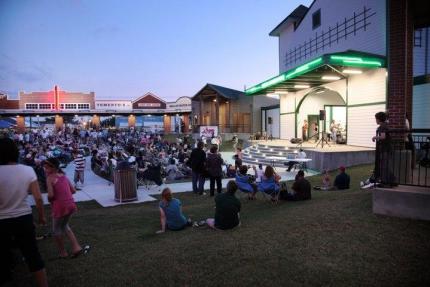 Celebrate the holidays with kids activities, music, Santa and more at the Westwego Farmers & Fisheries Market!
- It's A Wonderful Life
  December 15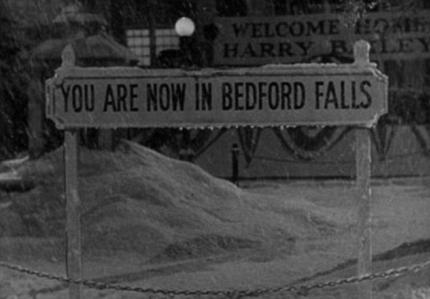 See the live production of the Christmas classic, It's A Wonderful Life. After George Bailey wishes he had never been born, an angel makes his wish come true. George starts to realize how many lives he has changed and impacted, and how they would be different if he was never there.
- Nutcracker Tea Party
  December 16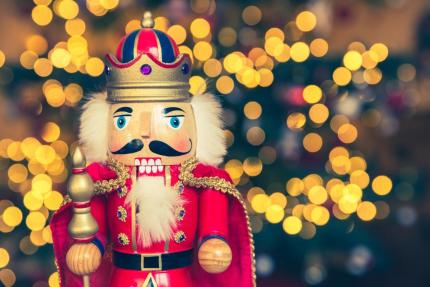 Enjoy an enchanting afternoon that includes an elegant tea and luncheon. This event offers hands-on activities for youth that include cookie decorating, letter to Santa, Pointe shoe autographing, as well as a visit from Santa Claus. The Studio School of Dance dancers will perform excerpts from The Nutcracker and guests will have the rare opportunity to pose for photographs with members of the cast. This 3 hour family-friendly event is a delight for ballet lovers of all ages!
- Jefferson Parish Library Harry Potter Yule Festival
  December 17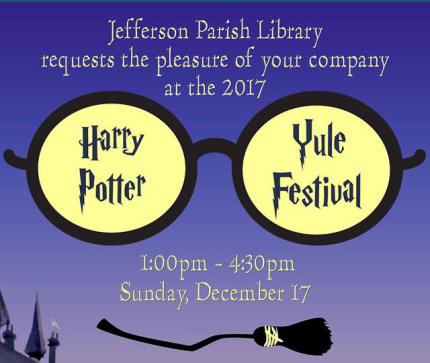 Join the Jefferson Parish Library at the East Bank location for Harry Potter themed crafts, games, trivia, treats, a scavenger hunt and even magical creatures from Audubon ZOOmobile!
-  Actor's Theatre of New Orleans, LLC presents 25th Anniversary A Christmas Carol - The Whole Story
  December 22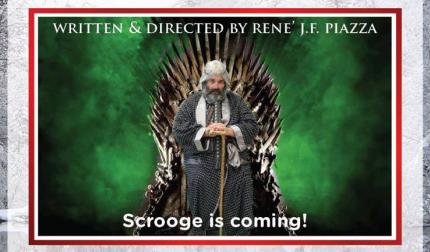 Scrooge is coming! See this new take on an old classic at the JPAC, one night only!
- Southport Hall presents Marc Broussard Holiday Show
  December 23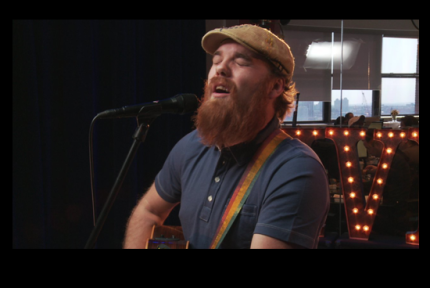 See Marc Broussard's holiday show live at Southport Hall!
- Lightwire Theater presents: A Very Electric Christmas
  December 28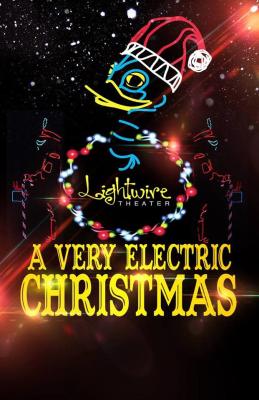 Celebrate the holidays at this unique theatrical performance at the Jefferson Performing Arts Center! Click here for a sneak peak!
-  Jean Lafitte New Year's Eve Dance Party
   December 31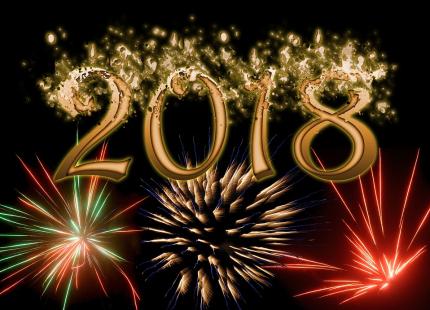 Come celebrate the arrival of 2018 in Jean Lafitte, with music by Junior & Sumtin Sneaky, complimentary beer, jambalaya, gumbo and potato salad. $50 a person.
- New Year's Eve at BB's Stage Door Canteen
  December 31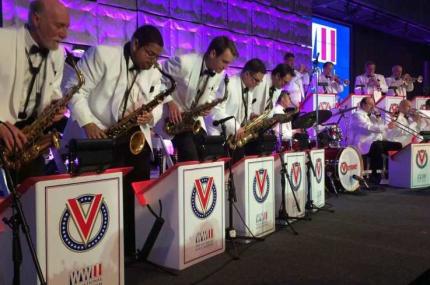 Ring in 2018 at BB's Stage Door Canteen! Join them as Spencer Racca, Elizabeth Floyd, and the Victory Swing Orchestra lead an enthusiastic and celebratory evening, which begins with a complimentary Bellini and ends with a champagne toast and a midnight chocolate buffet. In between, dance 2017 away to the unrivaled sounds of the 1940s. Close out the year in style!
The holidays are jam packed with fun and family-friendly events! Did I miss any events? Comment below! And be sure and check out our events calendar for all of Jefferson Parish's events!