Since most of us are stuck inside, practicing social distancing, and cannot travel right now, the team at Visit Jefferson Parish, a.k.a, Jefferson Convention & Visitors Bureau, decided to share some of our favorite travel memories and ask YOU to share yours. We hope that reminiscing will not only make you smile during these tough times, but also get you inspired and excited about future travel.
---
We are starting with our Director of Leisure & Partner Sales, Charlene.
Senior Trip 1979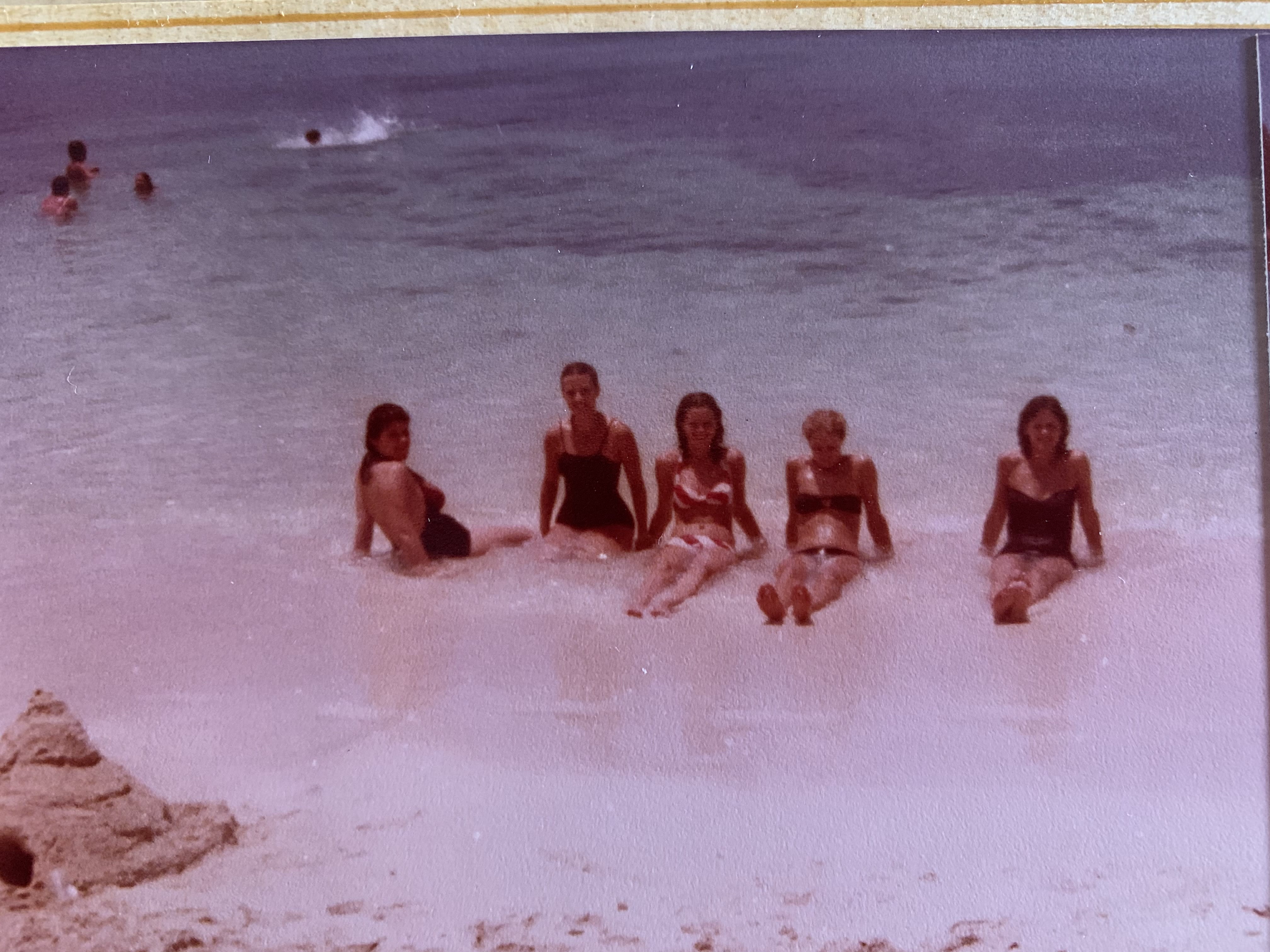 The Archbishop Chapelle High School Senior trip was one of my favorite vacations. It was the summer of 1979 and most of us were taking the first vacation ever without our parents. We sailed out of Miami on an Italian ship called the Flavia. We went to two ports, Freeport and Nassau, Bahamas. I stayed in a cabin with three other girls with only one electrical outlet. We had to take turns plugging in our hot rollers and blow dryers, because this was definitely the beginning of big hair days!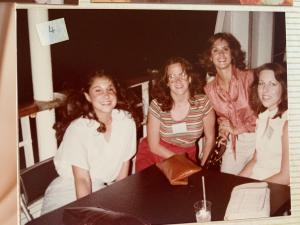 A few nights we did not sleep in our cabin, but went to the top deck to sleep on lounge chairs under the stars. The food was amazing and I remember we couldn't believe you could have as much as you wanted. Every night they gave us mini pizzas as an appetizer. The first night we thought it was the meal and filled up. You should have seen our faces when they came to take our orders for our actual meal!
Memories were made and the friendships still go on.
---
Enjoy our Administrative Specialist, Lauri's favorite vacation!
Summers in Grand Isle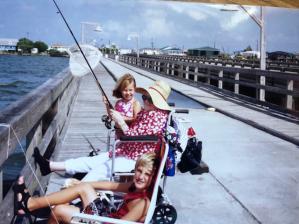 One of my favorite childhood memories was spending many summers in Grand Isle. My grandmother had siblings with camps and campers and we always had a great time, whether it being crabbing from the pier, playing on the beach while the adults fished in the surf or buying candy at the marina and watching the boats come in with their daily catch.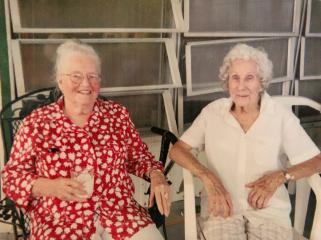 As an adult, I was fortunate enough to bring my grandmother (age 89) back to Grand Isle with my family. We fished from the bridge where she had fished many times before and we were able to drive the Island and see the things that had changed and the things that hadn't. One of the highlights of our afternoon drive around the island was as we were looking at all of the camps, we noticed her lifelong friend sitting on the porch of her camp. My husband immediately turned around and they were able to share lots of hugs, laughs and memories. Even though Grand Isle has changed from my childhood, it is still one of greatest places to make family memories.  
---
Below is our Executive Assistant to the President & CEO and Technology Systems Manager, June's, favorite vacation.
Adventurous American Road Trip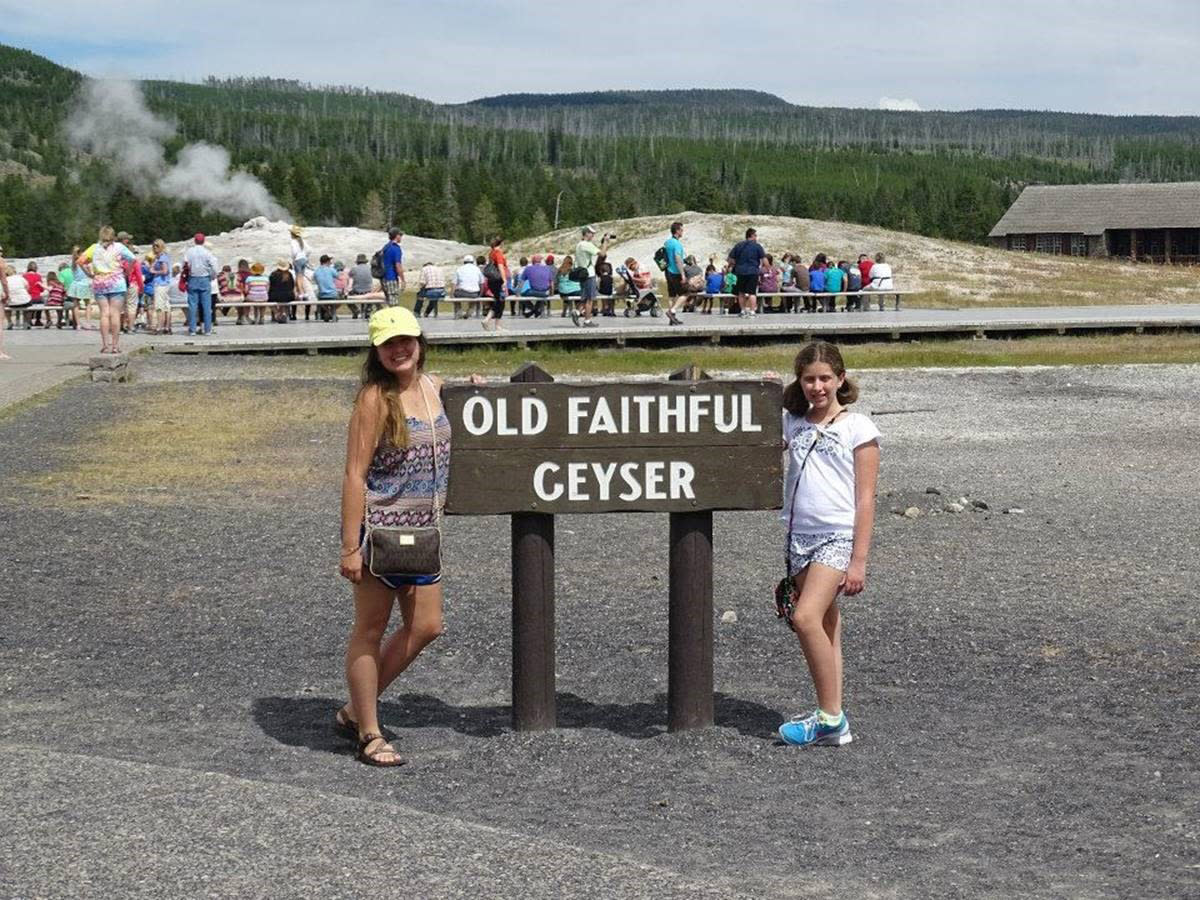 My favorite vacation was back in 2014 when my husband and I took our two daughters on an adventurous "road trip". Nothing beats spending over 5,000 miles in a Honda CRV as a family! But our girls love history and that's exactly what they got – American History! Our first official stop from Louisiana was the Mitchell Corn Palace in South Dakota where we viewed amazing art made out of corn. We then stopped to feed the prairie dogs in South Dakota and entered the Badlands National Park where photos do not do justice. Just breathtaking views!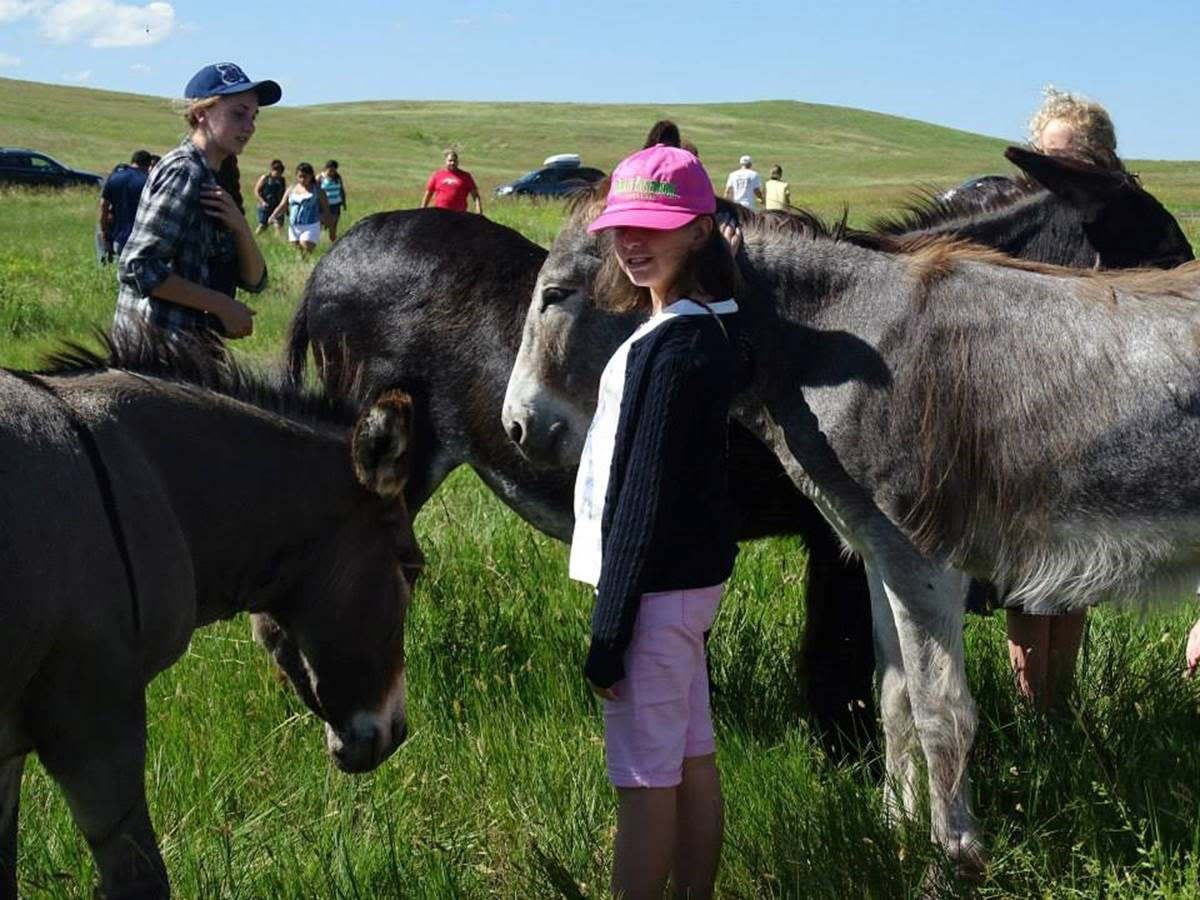 As we continued our road trip, we saw what seemed to be thousands of signs of "Wall Drug" off of the highway – it was a tourist trap and we got trapped! Next stop was Crazy Horse and Mount Rushmore, amazing history lessons there! Custer State Park was next where the girls had the opportunity to pet the begging burrows running wild. We saw many wild animals and it was amazing. We visited the town of Deadwood and got to see a few people getting ready for "Sturgis" which is a huge motorcycle touring event. Our following stop was Devil's Tower National Monument where we took the walking trail around the monument. The climbers looked like tiny white dots and from time to time you would hear people cheering as they reached the top. Pretty cool to witness!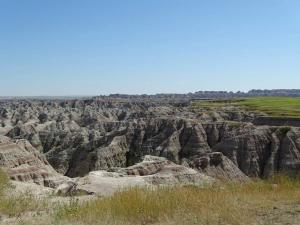 We then arrived at Yellowstone National Park (Wyoming/Montana). So much to see there - wild animals and geysers, (side note – book a stay at the Old Faithful Lodge). Our final destination was Colorado where we visited the Cave of the Winds and Garden of the Gods. Our adventurous road trip ended with a train ride to Pike's Peak where we got to see why these mountains are called rocky.
Let this serve as proof that parents and sisters eight years apart can survive fourteen days and 5,000 miles in a Honda CRV! #FamilyRoadTrip #AmericanTourism
---
Check out our President & CEO, Violet's favorite travel memory.
The Holiday Inn Sign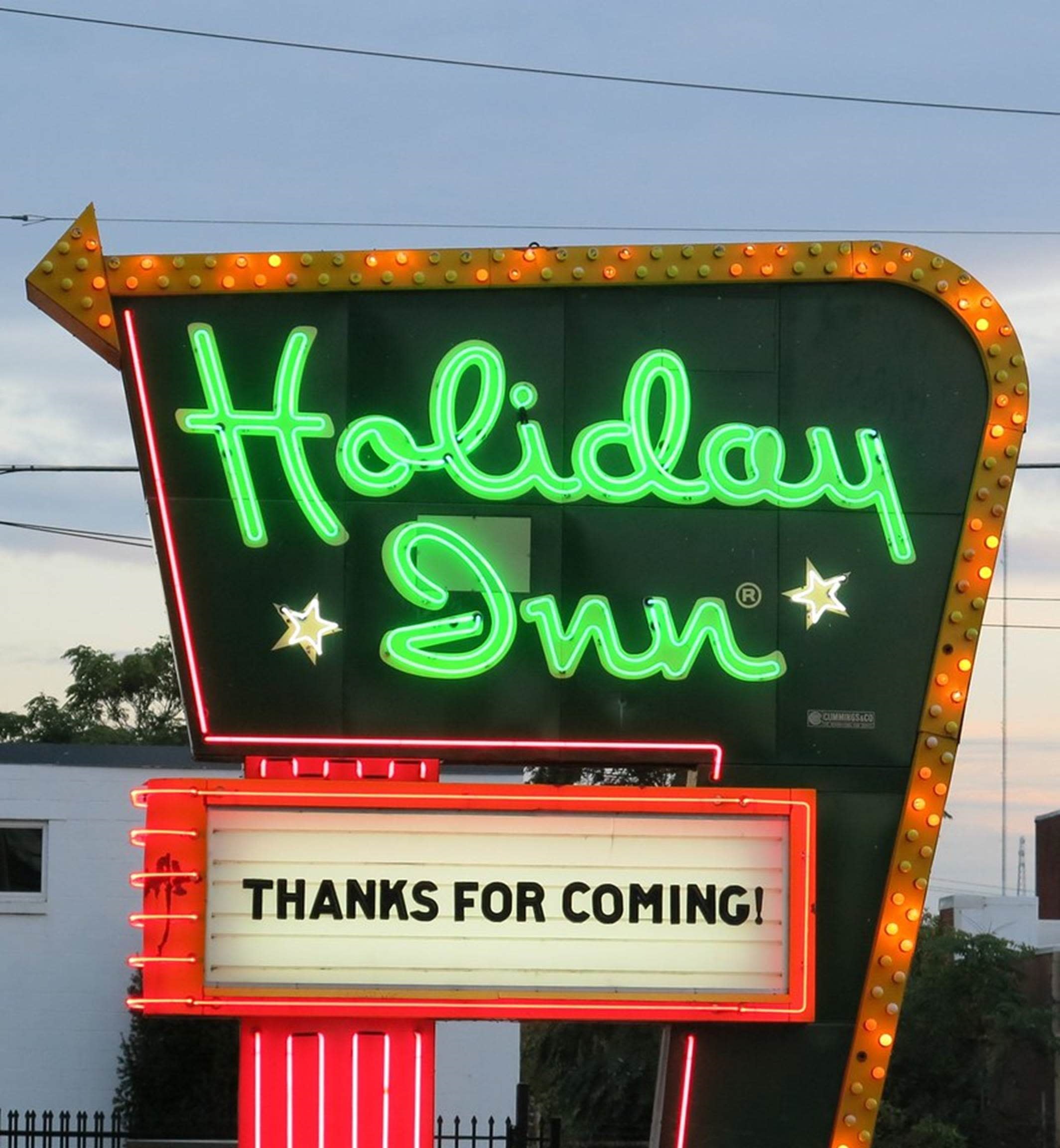 One of my favorite memories of a family vacation as a child has very little to do with the destination and everything to do with the journey. I was 4-ish and the roadside Holiday Inns were everywhere. We had a red and white Volkswagen minivan with the stick shift coming up from the floorboard between the two front chairs. I am the baby of six children, my father affectionately called me his "caboose".  As all the youngest children out there know, there are some special privileges that come with being the "baby".  I remember this one vacation, please note this was before seat belt laws, I was standing next to him as he drove playing our version of the Holiday Inn 'I Spy' game. He would put his arm around me as he drove on the interstate., and it was exciting to see one of these roadside Holiday Inn signs and every time I spotted one, I excitedly squealed, "Look Daddy Holiday Inn, Holiday Inn!"  And he would get very excited with me.
It is a special memory that my father would reminisce about regularly. I have always cherished this memory and even as an adult I look forward to and enjoy the road portion of a road trip equally or more than the destination. With my father taking his final road trip last year to Heaven, this travel memory is now completely priceless. Looking forward to our many road trips to come!
---
Dani, our Digital Marketing Manager, tells her favorite travel memory.
Backpacking California's Lost Coast Trail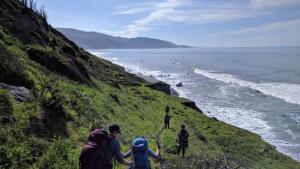 A year ago, I backpacked 25 miles down The Lost Coast of Northern California for my best friend's birthday. Now, I'm not a backpacker, a camper or even a "glamper."  So, this was all brand new to me, but I was excited and ready for adventure.
We flew from New Orleans to Oakland, then drove four hours north to Shelter Cove in Humbolt County, CA. The drive was breathtaking, through wine country with rolling hills of green vineyards then underneath gigantic redwoods. At Shelter Cove, my group of four met up with seven more friends who were going on the hike. We left our vehicles there and got carted by my best friend's mom another hour north to Mattole Beach where we would begin our adventure.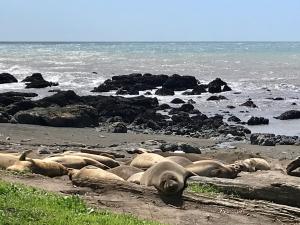 We camped on the beach that night and started our hike early the next morning. I didn't think I would ever fit all of my stuff in my bear canister. (It is the law that everyone has to have food and any other scented items in a bear canister when hiking the trail.) Eventually, I did and got everything onto my back and we started out.
Words cannot begin to describe the beauty and remoteness of this trail. There are no roads, no mansions tucked into the cliffs or any traffic at all. It was like traveling back in time. Our first day, we hiked to a lighthouse and there were Elephant Seals all over the beach, just relaxing in the sun. They didn't seem to mind us eating our lunch at all.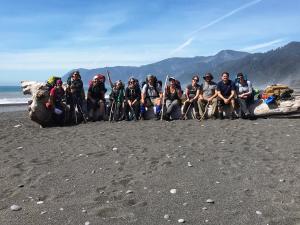 We hiked for four days, at least eight hours a day. It was hard and there were a few times I thought I might not make it, but my amazing group of fellow hikers would cheer me on and inspire me to get up and push through it. I saw hidden beaches, bear tracks (but no bears!), snakes, seals, sea lions, a whale, dolphins, wildflowers…I could go on and on. It was one of the most incredible experiences of my life, and when I finished that hike, at the end of the fourth day, I've never felt so proud of myself.
---
Rebecca, our Director of Finance, tells us about her favorite travel memory,
Summer of 2015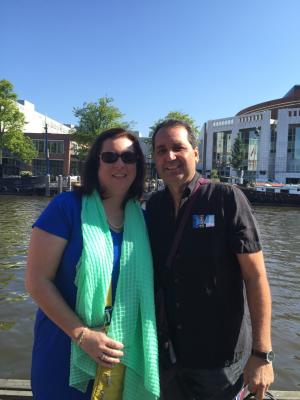 In August of 2015 my husband and I were able to travel to Europe with our family. We toured Amsterdam, Paris, London and Belgium. Each city was so unique and special. In Amsterdam we had one of the best meals of the entire trip!  It was an Indonesian rijsttafel or rice table and is a traditional combination of dishes from various Indonesian food cultures. The rice table consists of a number of perfectly harmonized dishes. All main and side-dishes are put on the table at the same time. In essence, it is a huge family-style meal. We had 8 people and the food was amazing and bountiful. Being from the New Orleans region with such wonderful cuisine, I love exploring food from other places and cultures; this one was amazing!!!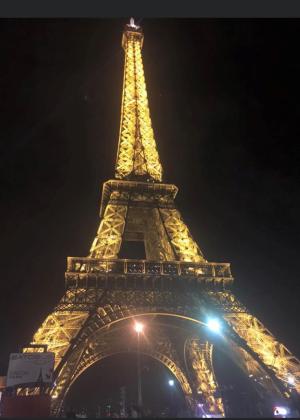 Paris is the city of lights, making the nights so special and truly romantic. The Eiffel Tower is as beautiful as you think it will be, more! It lights up and at timed intervals, it twinkles. IT TWINKLES! The food well let's just say, New Orleans cuisine has much of its roots straight from this special city. I think that is one of the reasons Paris had such a "home" feel to me. The people were friendly, regardless of what you have heard! The laughs were full and free coming from the sidewalk cafes. The museums, the paintings, the statues! There were so many favorites, Renoir, DaVinci, The Winged Victory of Samothrace, Napoleons Tomb were each one individually and collectively amazing. There were so many favorites, but one that stood out was Monet's water lilies. During the 1920s, the state of France built a pair of oval rooms at the Musée de l'Orangerie as a permanent home for these magical masterpieces of water and light. When I get to go back to Paris, that will be one of my first stops.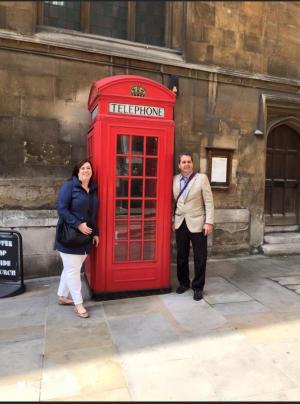 London was our final stop during this trip, although we did take a day trip to Belgium. We stayed in Hampstead which is a suburb of London. We found a wonderful pub near the flat (apartment) we were staying and that was kind of home base for the remainder of this trip. It was just a short ride on the Tube (subway) or in a hackney carriage (taxi) to the center of the city. London is the biggest city in Western Europe, and it is busy. The hustle of people is energizing. On our first day we went to the Globe Theatre to see "Much Ado About Nothing" and then walked to Trafalgar Square where we actually saw the Queen! She was on her way to church, God Bless the Queen. We spent seven days in London exploring the sites, museums, and pubs! We were there during the only time that Buckingham Palace is open to visitors. I walked around like a child in a fairy tale. I was walking in the same steps that the beautiful Princess Diana walked on her wedding day. The place is massive but run with a precision that makes my head swim. The people setting the table measure each knife, spoon and fork to ensure it is precisely where it should be next to a plate. WOW! No paper plates here!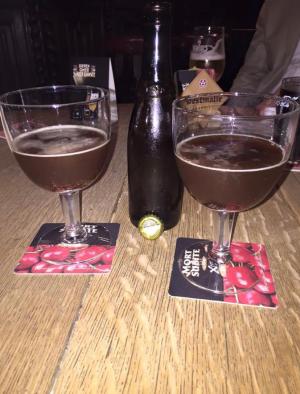 Just before we left London, we took a train to Belgium. All I can say is the chocolate is everything you think it could be. We met a friend that called Belgium home, and he took us to a local pub that served a beer that was named, by people who know, the best beer in the world. It is made in a monastery in Belgium. Well, I don't like beer so it was lost on me, but my husband enjoyed it. But, how often do you get to say you tried the best beer in the world?

The world is getting smaller and travel is easier. This trip was filled with so many memories it is hard to believe it was almost 5 years ago. My mother was able to travel to see Paris and London years before me. She told me to make it a life goal to travel there to see it. Today travel is so much easier than it was for her. Information is easily available to obtain. Apps on telephones give us the ability to move about knowing where we are and how to get where we want to go. Walking the streets, she described to me after her trip, gave us years of future conversations to stroll down memory lane together.  
---
Read more about our Group Sales Manager, Theresa's favorite travel memory below!
Napa Valley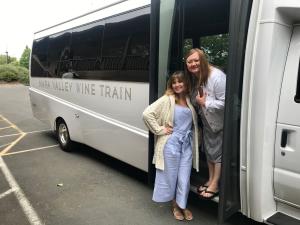 One of my favorite travel memories was getting to take my mom to Napa Valley, Ca. for her 62nd birthday, one of her all-time bucket list destinations. We flew into San Francisco and rented a car to take us into wine country. Everything about the area is beautiful, from the smells, to the absolutely perfect weather. We took the world-renown Napa Valley Wine Train to tour one of her favorite vineyards, Raymond Wineries. We walked the grounds and sampled so many amazing wines. Back on the train, we enjoyed a wonderful 3-course meal with an accompaniment of wines from the area.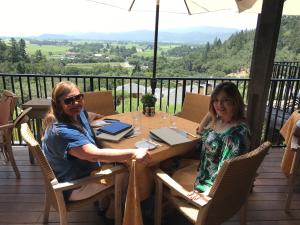 On the next day, we ventured out on our own and visited the beautiful town of Yountville – if you haven't been, please add it to your list! The entire town was like out of a dream... As we continued on through wine country, we stopped randomly at various vineyards. There are so many scattered throughout the hillsides! Making our way towards St. Helena, we ate lunch at my first Michelin star rated restaurant,  Auberge du Soleil. We dined outside, where the views were absolutely breathtaking. Our last day was spent walking through downtown Napa, visiting the local shops and wine-tasting rooms. They had an open-air market with vendors and live music. Everywhere you looked, there were fresh flowers and succulents lining the streets. Hands down one of the most beautiful places we have ever been, and we will cherish the memories always.
---
What is one of your favorite travel memories? Share on Facebook and Instagram and be sure and tag us and use #VisitJeffersonParish and #JeffersonParishStrong so we can share!