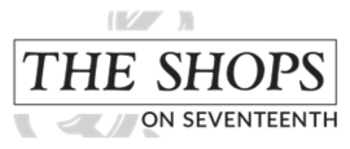 METAIRIE, LOUISIANA – The Feil Organization announces the rebranding of the Vieux Carre Shopping Center to The Shops on Seventeenth. The Shops on Seventeenth is a 20,172SF property that features 11 storefronts. The Shops on Seventeenth is located at the west corner of Severn Avenue and 17th Street across from La Madeleine. (3242-3262 Severn Avenue, Metairie, LA 70002)
To celebrate the rebranding of the shopping center, The Feil Organization is hosting a Cinco de Mayo Open House tomorrow, May 5th, targeting real estate brokers and boutique owners to showcase the leasing opportunities and current mix of tenants. JEDCO, the Jefferson Chamber of Commerce, Metairie Business Development District and several council members will be in attendance to discuss the exciting opportunities within Jefferson Parish, and more importantly throughout Fat City.
The Shops on Seventeenth recently welcomed The Weekend Salon (3,233SF) and Purple Tiger (2,076SF) to the property. They join an existing stellar mix of tenants including Blink, Christine's, Salon Callidora, Hollingsworth Design, and Vision Optique. The Feil Organization purchased the property in 2018 and recently awarded it to Lakeside Shopping Center's management and leasing team. For leasing inquiries, please contact Tricia Phillpott at tphillpott@feilorg.com
About The Feil Organization
The Feil Organization is a private, established commercial real estate firm headquartered in New York City. A powerful force in real estate for over 60 years, the company owns and operates a nationwide portfolio of over 26 million square feet of retail and commercial space, and over 5,000 residential rental units. The Feil Organization also maintains regional offices in Chicago, New Orleans, St. Petersburg, FL, and on Long Island. For more information, please visit FeilOrg.com.