Whether you're traveling for business or pleasure, Jefferson Parish, LA is full of fun things to see and do, and we don't want you to miss a thing! Experience the best of Jefferson Parish with our handy to-do list! (These are in no particular order.)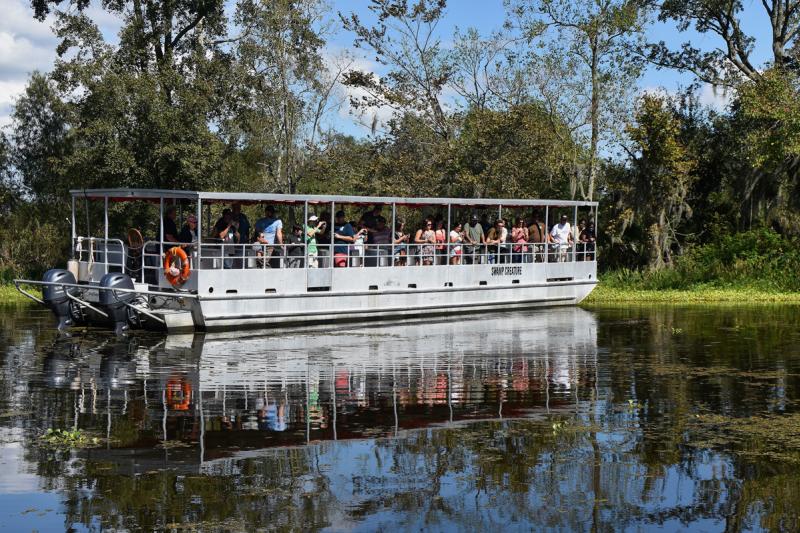 1. Go on a swamp tour. Jefferson Parish is the mecca of Louisiana swamp tours! See the hidden wetlands and get up close and personal with the local wildlife. Feel the wind in your hair on a high-speed airboat ride. You are guaranteed jaw-dropping views and diverse vegetation and wildlife. Our knowledgeable guides will show you a good time on the water and answer any and all questions. Learn more here!
2. Get back to nature at the Barataria Preserve of Jean Lafitte National Historical Park. The 23,000 acre Louisiana Wetland Preserve interprets the culture of people, past and present, who settled the delta and the unique ecosystem which sustained them. The Preserve features beautiful nature trails, birding trails, and a visitor center featuring a kids' activity center, Junior Ranger program, bookstore, and more. Guided tours are offered. It is a great place for hiking, canoeing, and just enjoying nature! Learn more here!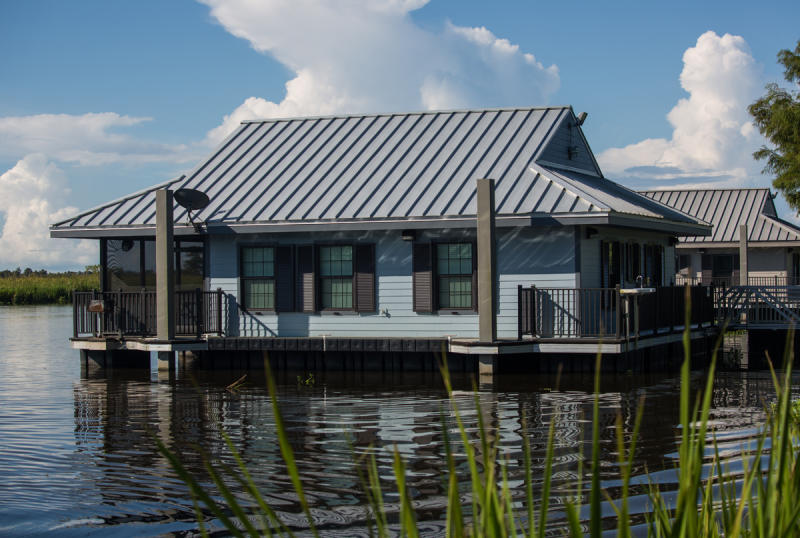 3. Stay in the floating cabins at Bayou Segnette State Park. This beautiful state park offers the best of everything. Just a thirty-minute drive across the Mississippi River from New Orleans, a multitude of recreational opportunities await visitors of all ages--camping, boating, fishing, canoeing, picnicking, playgrounds, and of course, swimming in the wave pool, as well as an ecosystem that offers you the chance to spot plants, trees and wildlife from both swamps and marshland. The floating cabins, situated on the canal adjacent to Bayou Segnette, include two bedrooms, a full kitchen, living/dining area, and a screened-in porch overlooking the canal. Aluminum walkways surrounding each cabin provide an opportunity for casual fishing, complete with an attached cleaning station. Click here for more!
4. Go fishing. Fishing is a 365-day adventure in Jefferson Parish and with our liberal limits, there will be plenty for you to bring home. Each season brings about new challenges for anglers. Whether saltwater or fresh — Jefferson has the perfect "fishing hole" for you. Don't have a boat or a reel? No problem! Hire one of our experienced Charter Boat Captains to take you on the trip of a lifetime! Take advantage of Louisiana's Catch & Cook program! After a long day on the water, have a professional chef prepare your catch of the day. Acme Oyster House and Restaurant des Familles participate in the program.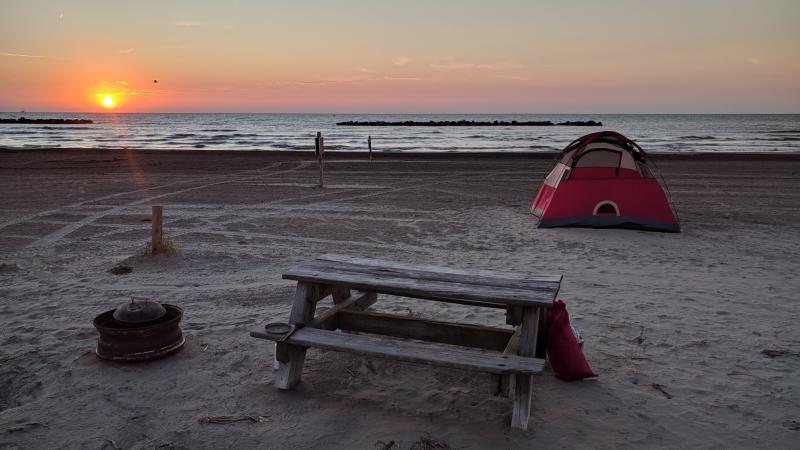 5. Relax at Grand Isle State Park. Visit the last wild beach in Louisiana! Grand Isle State Park offers 1 mile of beach along with a 900-foot long public fishing pier with a nearby fish-cleaning station. The camping area features 49 campsites with a nearby bathhouse with running water and an adjacent dump station. There are 3 miles of hiking trails with prime birdwatching. You can even tent camp right on the beach! Learn more here!
6. Take a trip on the Louisiana Oyster Trail. The trail is an experience focusing on Jefferson Parish restaurants serving Louisiana Oysters! Visitors and locals alike will experience local flavor, and as "lagniappe" (a little something extra) get to enjoy the whimsy of each participating restaurant's 3-foot tall oyster sculpture hand-painted with flair by a local artist! Presently the Trail has 20 participating restaurants and businesses and continues to grow which means more great oyster eateries are showcased and more Louisiana oysters are eaten in a variety of ways! The Louisiana Oyster Trail spans the parish extending from restaurants in the metropolitan areas surrounding Lake Pontchartrain and the Mississippi River all the way to the Gulf of Mexico in Grand Isle! Click here for more!
7. Have a picnic at Lafreniere Park. This stunning park right in the middle of Metairie is 155-acres with amenities including a 2-mile jogging trail, 8 picnic shelters, a 20-acre lagoon, 2 playgrounds, a carousel, multi-use sports fields and an 18-hole disc golf course. Take a sunset stroll. Feed the ducks. You can even listen to live music certain times of the year.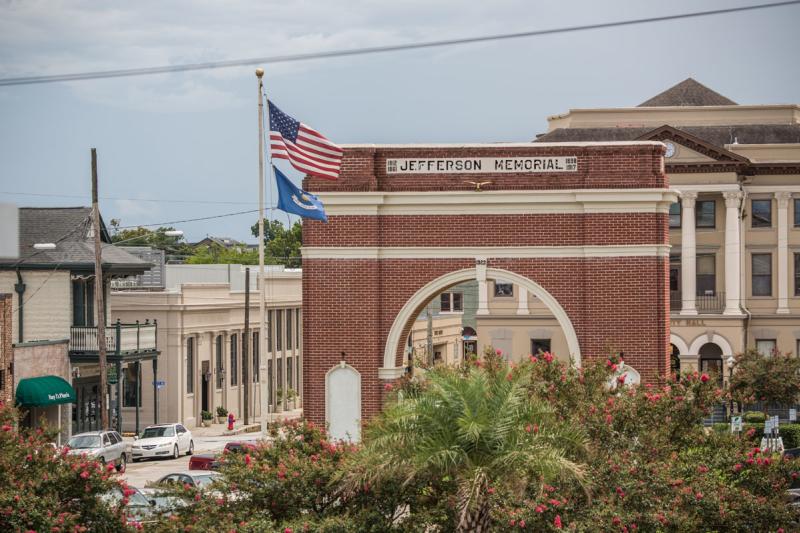 8. Travel across the Mississippi River to Gretna. Stroll through one of Louisiana's largest national historic register districts, Gretna's downtown historic district, and discover its unique architecture and landmarks. Settled by German immigrants in 1836, Gretna is steeped in history and intrigue. With majestic views of the Mississippi, quaint shops, cafes, restaurants and museums, Gretna is a perfect day trip!
9. Check out the local sports scene. Jefferson Parish is home to the New Orleans Pelicans and New Orleans Saints corporate offices and training facilities as well as one of the country's first professional rugby clubs, NOLA Gold Rugby. Head to NOLA Motorsports Park and try out their Extreme Experience. Or try BMX racing at Gretna BMX.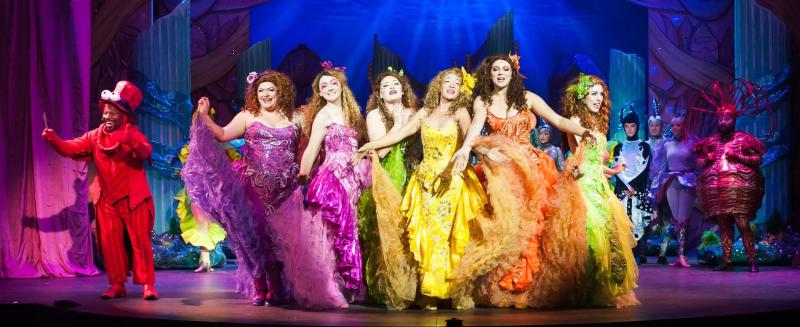 10. Catch a show at one of our award-winning theaters. Delight in Jefferson's local talent showcasing comedies, dramas, musicals and children's theater. Choral concerts, ballets as well as symphonic concerts are presented year-round. The Jefferson Performing Arts Society (JPAS) has an exciting season planned with performances at the Performing Arts Center located in Metairie and at the Westwego Performing Arts Theatre and Teatro Wego! Rivertown Theaters for the Performing Arts, located in Kenner's historic Rivertown, features top-rated comedies, dramas and musicals throughout the year.
As you can see, you will not be bored in Jefferson Parish. There is something for everyone here!
---
Looking for more to do? You can find all of our events on our events calendar! And, don't forget to tag #VisitJeffersonParish in your pics! We could share your posts and even feature them on our website!
Get inspired! Follow us on Instagram & Facebook!
Want to learn more about Jefferson Parish, order a FREE visitor guide here.