Family Gras 2018 is right around the corner, February 2nd & 3rd! And boy, do we have a great lineup for y'all this year!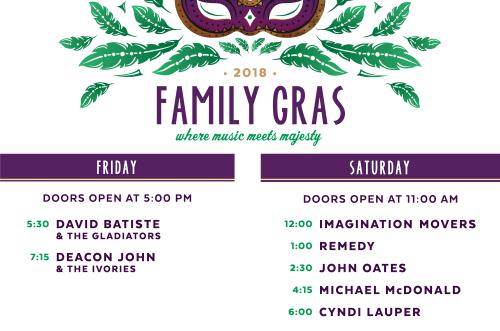 Let's learn a little bit more about this year's talented performers!
- Cyndi Lauper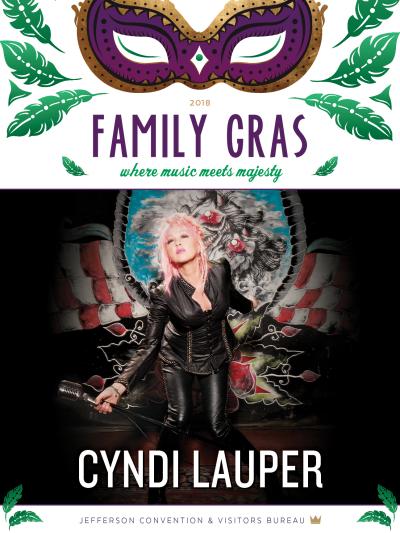 Cyndi Lauper is not only a world famous singer, but also a talented actress and songwriter! With her debut album She's So Unusual in 1983, she became the first female artist to have four songs hit the top five on the Billboard's Top 100! This earned her Best New Artist at the 27th Grammy Awards. In 2013, Lauper won a Tony Award for Best Original Score for composing the Broadway musical Kinky Boots. The musical also won 5 other Tonys including Best New Musical. Cyndi Lauper has sold over 50 million records, 20 million singles, and won awards at the Grammys, Emmys, Tonys and many more! She is a pop culture icon and we cannot wait for her to perform at Family Gras 2018!
- Michael McDonald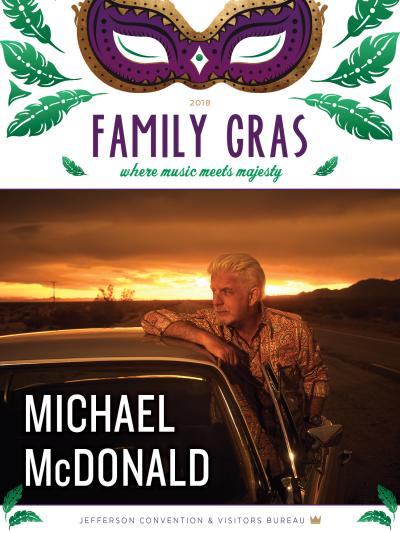 Michael McDonald is a singer, songwriter, keyboardist and record producer. His career spans more than 45 years! He joined the Doobie Brothers in 1976 and was a member until 1982, after which he released nine solo albums. During his career, he's collaborated with Kenny Loggins, David Cassidy, Van Halen, and Aretha Franklin just to name a few! He's won five Grammy Awards! We are so excited to welcome Michael McDonald to Family Gras 2018!
- John Oates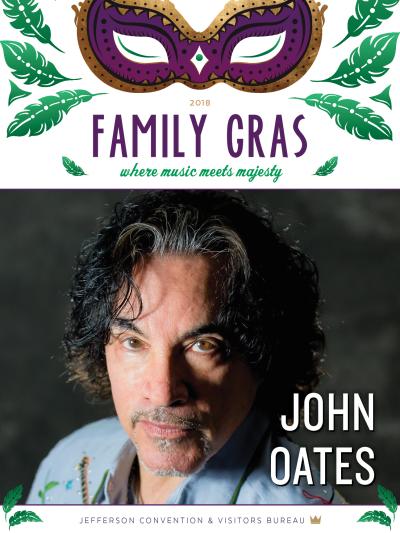 John Oates is a rock, R&B and soul guitarist, singer, songwriter and record producer. He is best known as half of the rock and soul duo, Hall & Oates. His main role in Hall & Oates was guitarist. However, he co-wrote many of their top songs, like Sara Smile, She's Gone, and Out of Touch. Oates was inducted into the Rock and Roll Hall of Fame in 2014! We can't wait to boogie with John Oates at Family Gras 2018!
- Deacon John & The Ivories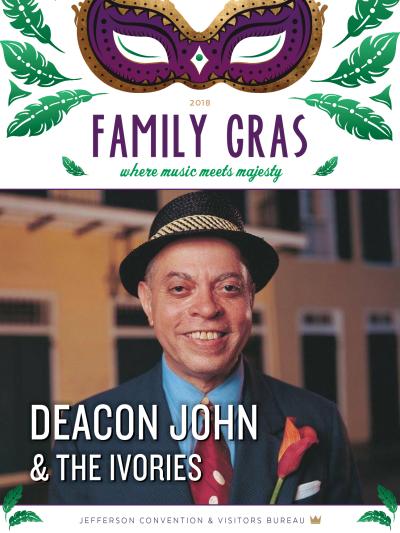 Deacon John & the Ivories was the first rock 'n' roll band to play with the New Orleans Symphony in 1970. In the 1980s Deacon's prowess on the slide guitar eventually landed him a part in Allen Parker's movie, Angel Heart, and a national television commercial for Miller Beer. President Bush invited him to play at the Congressional Ball at the White House in 2005. Y'all get ready to dance the night away with Deacon John & The Ivories at Family Gras 2018!
- Davide Batiste & The Gladiators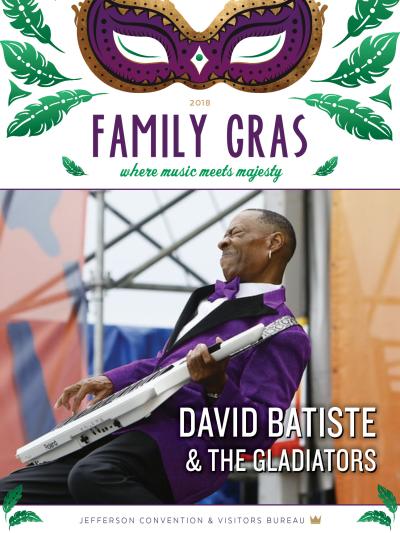 David Batiste & The Gladiators became one of the founding groups of New Orleans funk-rock and have built an international cult following. The Gladiators with David Batiste on keyboards and lead vocals had a hit record in 1970 with "Funky Soul" Parts 1 & 2 on the Soulin' Label and later with Instant Records. In 1965 the band was a talent show winner at the famous Harlem's Apollo Theater. Get ready to get funky with David Batiste & The Gladiators at Family Gras 2018!
- Imagination Movers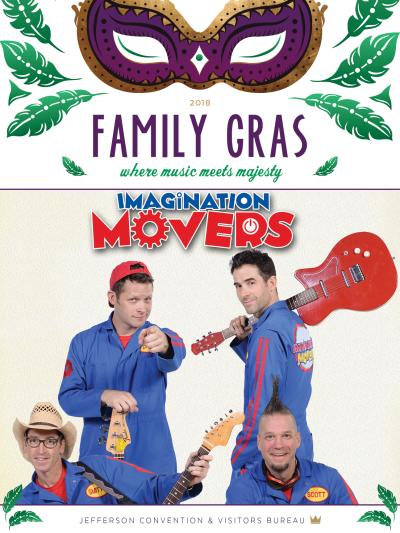 Imagination Movers formed in New Orleans in 2003. Two years later, they had become the latest sensation of their musical city, attracting parents and children alike with an eclectic pop sensibility and lyrical turns about healthy snacks and playing catch and conquering childhood fears of bedtime. The Movers partnered with Disney in 2007 and filmed 75 episodes of their Emmy Award-winning series over three seasons. The show aired in more than 55 countries and they've sold half a million CDs and DVDs to date. Kids and parents alike will have a blast with the Imagination Movers at Family Gras 2018!
- Remedy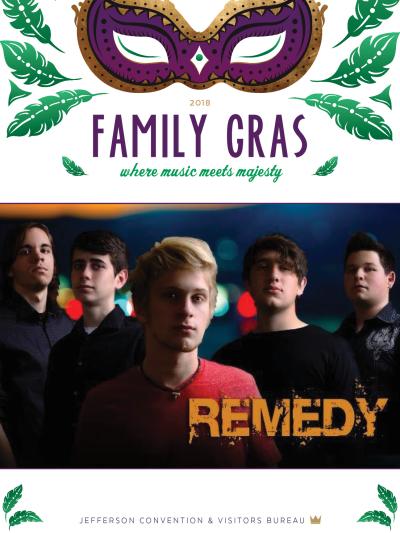 Remedy is a band of local teenagers who intermingle original compositions with classic, contemporary and alternative rock covers. In the past few years, they have been writing and performing original music that has been earning praise from far and wide. They released their very first EP in early 2016. Get ready to rock out with Remedy at Family Gras 2018!
Did you know you can win 2 VIP Royal Passes to see this talented lineup? Click here to learn how! We cannot wait to make memories with everyone at #FamilyGras2018!  See y'all there! #PeaceLoveFamilyGras