Just because there are no parades, doesn't mean Jefferson Parish isn't celebrating Mardi Gras 2021! See below for things to do, promotions and more ways to celebrate safely in Jefferson Parish. Laissez les bon temps rouler!
Be sure and keep checking back as we are adding more events and specials as they are scheduled. Don't miss our Show Us Your Mardi Gras Contest where you could win a gift basket worth over $300!
---
Things to Do
 
Decorate a Mardi Gras Tree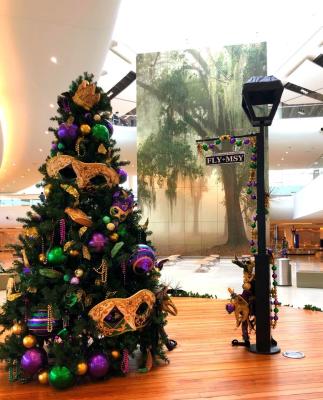 Don't take that Christmas tree down! Leave it up and decorate it with beads, masks, favorite throws from past parades and more! We love this year's tree at the Louis Armstrong International Airport.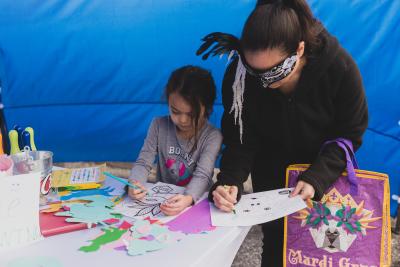 From paper plate tambourines to handprint masks, there's a lot of Mardi Gras crafts to help you and the kiddies celebrate safely. THNOC has created a Mardi Gras family activity kit that explores iconic traditions in New Orleans. Young history fans can design their own doubloon, add vibrant color to historic costume designs from our archives, and learn fun facts about Mardi Gras past and present. Each kit also comes with purple, green, and gold sprinkles and recipe to create delicious King Cake cupcakes! They are offering free delivery to Orleans and Jefferson Parishes, plus shipping for a fee. Kits will be sold on a "pay-what-you-wish" model with a $0 minimum

In our area, we don't let anything rain on our parade! The new Krewe of House Floats will roll with a safe alternative to the traditional Carnival season. Carnival fans can follow an online map to walk, bike and drive by hundreds of house "floats" decorated in neighborhood themes and ready for viewing Feb. 1-16. The Krewe will also channel donations to organizations around the city that support those most affected by the cancellation of parades. Have you spotted a house float in Jefferson Parish? Tag us on social media if you share!&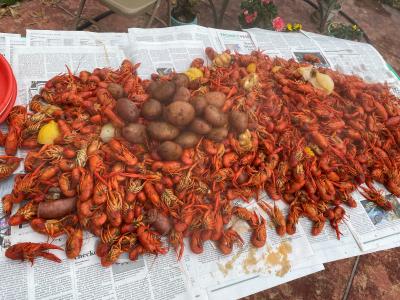 We know Mardi Gras is looking very different in 2021, but we are all finding unique ways to keep the Carnival celebrations alive! One way is by hosting a Mardi Gras crawfish boil for your COVID bubble! This could be your immediate family or you and your roommates. Dani and Charlene from Visit Jefferson Parish walk you through a backyard Mardi Gras crawfish boil!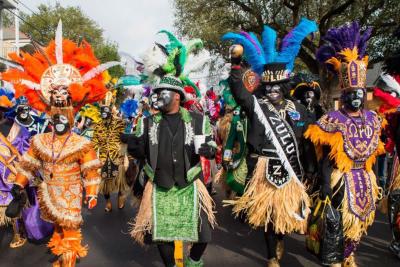 Visit the Zulu Mardi Gras Costume Display at Center Court. Friday, Jan 22 - Feb 19, 2021, from Monday-Saturday, 10 am-8 pm and Sunday, Noon-6 pm.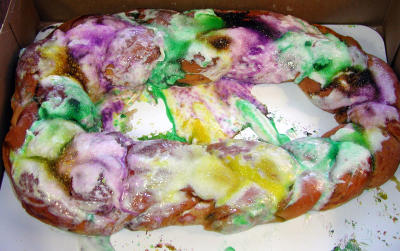 You can't cancel King Cakes! And you can celebrate Mardi Gras and make one right from home! Even though I love to buy king cakes from a variety of bakeries throughout the area, I always make one of my own every year. I tried to do a fancy strawberries and cream cheesecake one year, but that ended in disaster. So now I stick with the traditional version. It's a classic for a reason, right? Check out the recipe and try it for yourself! Want to know more about King Cakes? Read about the history of these delicious pastries HERE. Looking for king cakes in Jefferson Parish? Check out this handy map HERE.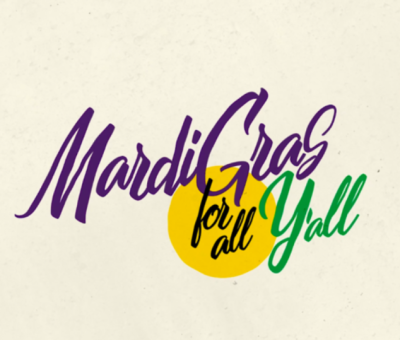 Visit Jefferson Parish is partnering with New Orleans for three nights of star-studded programming, showcasing the best of our area and Mardi Gras. The program is scheduled to be shown in three segments on Feb. 12, 13 and 14 on the NOLA.com and theadvocate.com news websites, YouTube and Facebook Live. "Mardi Gras For All Y'All" will bring viewers close to the sights and sounds of Carnival, with celebrity interviews, musical performances and Carnival features narrating the history of the celebration and unique culture. Check out a sneak peek HERE.
Parade Historic Gretna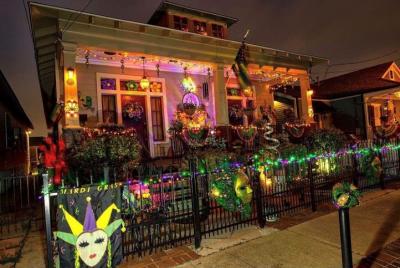 The City of Gretna is hosting "Parading Historic Gretna" on Sat., Feb. 13 from 6-8 p.m. along Huey P. Long Avenue. The event will showcase the Old Gretna houses that are a part of the New Orleans citywide Krewe of House Floats. The Float Houses will remain decorated through Mardi Gras.
This drive-by pandemic-safe event is a fantastic way to enjoy the Carnival season. Some of the homes are beautifully lit, so they encourage a drive-by at night as well as in the daytime. You can pick up a copy of the list at most Huey P. Long Avenue businesses including Gattuso's, Roule' Rolled Ice Cream, Common Grounds, Amore Bakery, El Gato Negro, Huey P's Pizzeria, Thanh Thanh Restaurant, Rivershack, Gretna Depot, Gold'N Creations Jewelers, Furrytail Pet Shop and Fleurty Girl Gretna.
Rivertown Theaters presents the 26th Anniversary of And The Ball and All
January 29-31, Rivertown Theaters for the Performing Arts will bring back the popular, locally written And The Ball and All on the Main Stage this January. Some things may be different this Mardi Gras, but And The Ball And All is back and keeping Who Dats in the spirit of carnival! The classic New Orleans comedy about the Yatty ladies of the Krewe Of Terpsichore will be gossiping as only New Orleans ladies can, telling jokes about their husbands, and fighting over their krewe's ball and float themes!
Show Us Your Mardi Gras Contest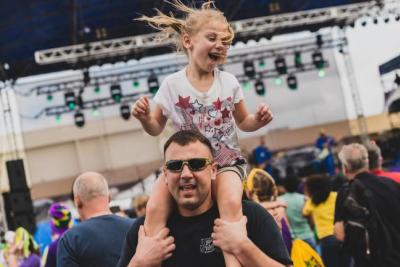 Visit Jefferson Parish wants to keep the good times rolling with our Show Us Your Mardi Gras contest! Just send us a pic of you, your friends or family celebrating Mardi Gras in Jefferson Parish either from recent years or finding ways to celebrate this year. Maybe you're creating a "House Float" or simply enjoying a King Cake. Submit your photo and you could be eligible to win a gift basket worth over $300 full of local treats. Learn more HERE!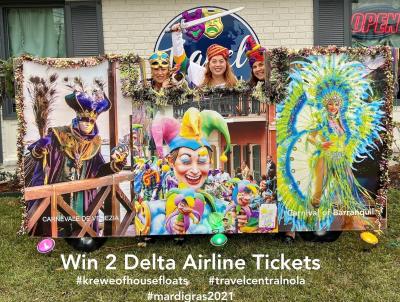 How can you get a free travel gift and the opportunity to win two (2) round trip airline tickets? It's easy! Stop by Travel Central and join their Carnivals Around World Krewe. Take a picture with our float, post it on Instagram and tag: #travelcentralnola #kreweofhousefloats #mardigras2021 and/or post it to Facebook, check-in at Travel Central and tag #kreweofhousefloats.
---
Menus & Specials
 
Amore Bakery and Cafe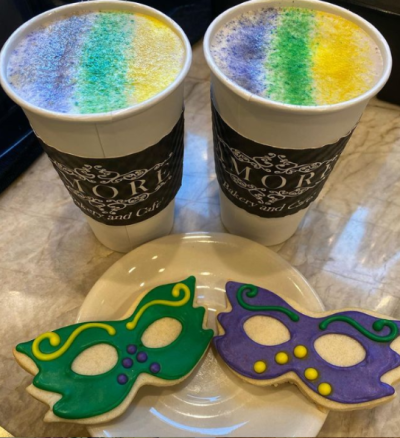 Enjoy a variety of tasty Mardi Gras themed treats at Amore Bakery and Cafe in Old Gretna.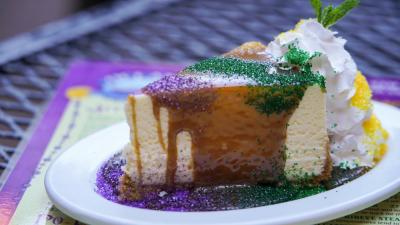 To celebrate the Mardi Gras season, enjoy a Mardi Gras cheesecake for $7.50!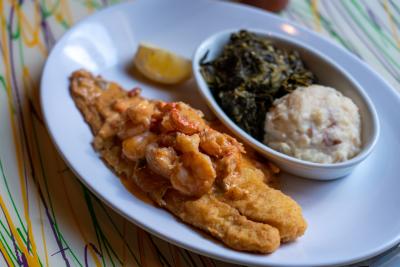 Don't miss the Redfish Mardi Gras! Fresh crispy fried filet of Redfish drowned in our Mardi Gras Alfredo filled with crawfish, shrimp and trinity accompanied by Garlic Mash potatoes and homemade Mustard Greens for $24.95.
Copeland's of New Orleans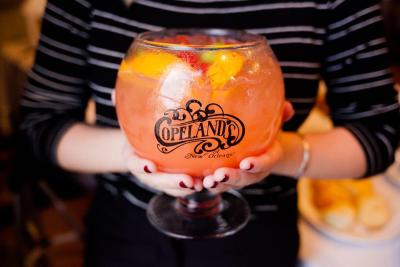 Buy one Get one FREE - Crash and Burn. Dine-in or take out. Frozen or on the rocks, gallon or by the cup.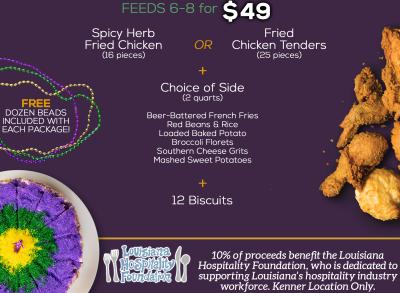 Copeland's in Kenner has Mardi Gras packages available for $49 with 10% of proceeds benefitting the Louisiana Hospitality Foundation!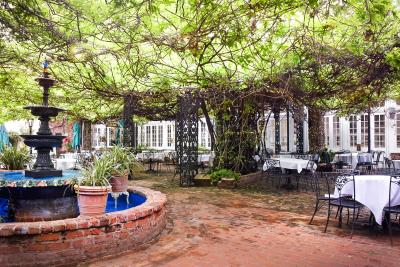 Calling all Princesses! Join Charlotte & Tiana for a New Orleans Princess Mardi Gras Brunch Ball, Saturdays February 6 and 13 at 10 am and 1 pm. Price includes 3-course Brunch, Songs, Storytime, & Games with Charlotte & Tiana, Mardi Gras Mask Decorating, and Themed Photo Booth (digital photos included). $45 for adults and $30 for kids ages 2-12 plus tax and gratuity. Call 504-522-7261 ext. 24 or email court2si@courtoftwosisters.com for reservations. Space is limited.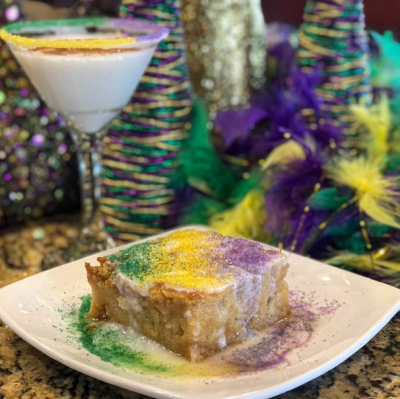 This Mardi Gras enjoy seasonal favorites like the King Cake Martini and King Cake Bread Pudding at Don's Seafood.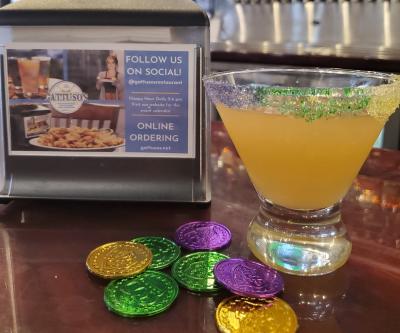 Gattuso's will be open on Fat Tuesday from 11 am-8 pm celebrating Mardi Gras on the Avenue in Gretna! They will be serving a full menu and full bar and featuring a new king cake martini this season!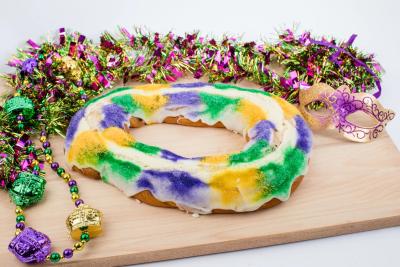 It's King Cake season at Haydel's! Their famous King Cakes are available in shop and can be shipped across the US.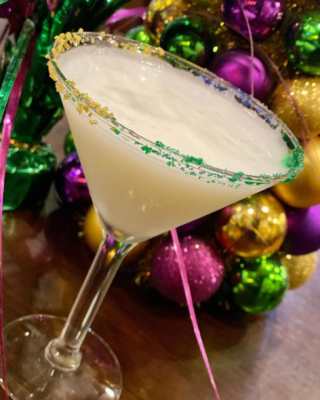 Riccobono's Peppermill Mardi Gras cocktail menu is back! Enjoy their King Cake Martini, Pocky Way and more with lunch or dinner.
---
Hotel Packages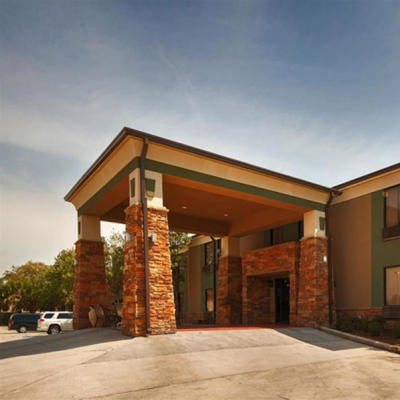 Bed, Breakfast and Beads on the Bayou
Mardi Gras Welcome Bag upon arrival (complete with a calendar of local events/attractions)  
Overnight Accommodations for 2 (King Bed or 2 Queen Beds)
Hot Buffet Breakfast for 2
1 pm late checkout
Rate:     
$119.00 - 1 or 2 people
$139.00 - 3 or 4 people
Learn more about the Best Western Bayou Inn HERE.
---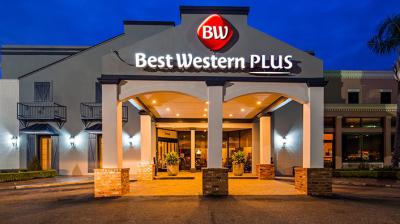 Mardi Gras Package: Valid February 12th,13th & 14th.
 
Room type of choice: 
2 Queen beds or 1 King bed
alcohol or non-alcohol drinks in our Courtyard Bar (1 per person)
Mardi Gras beads
Print out of the House Floats in Gretna and/or New Orleans
Free Parking/Wifi/ and Hot Breakfast                                                  
$99.00 1-2 people       
$109.00 3-4 people    
 
Valentine's Package: Valid February 12th,13th & 14th.

Room type of choice:
2 Queen beds or 1 King bed
Chocolate Covered Strawberries
Wine or Champagne                                        
$129.00
---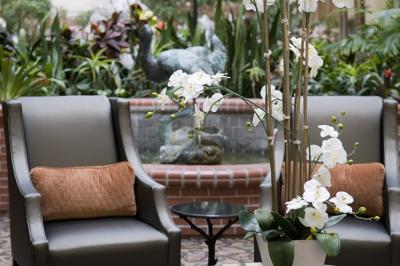 Mardi Gras Package: Valid February 12th, 13th & 14th.
$89.00 King/Queen Queen
Beads upon arrival 
Complimentary late check out 2 PM
Complimentary parking 
Click HERE to book your stay!
---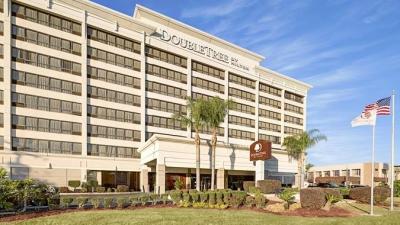 2021: Laissez Les Bon Temps Rouler!
$109/night and includes
Mardi Gras Beads
Individual King Cake
complimentary gated, self-parking
printed map of House Floats
2022: It's Carnival Time!
$159/night and includes
Mardi Gras Beads
Individual King Cake 
Complimentary gated, self-parking
---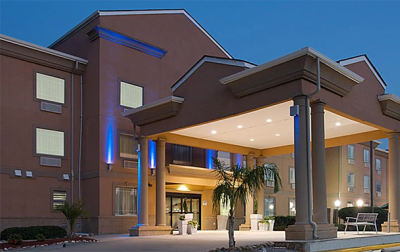 Valentine's Day:
$109  
1 King bed or 2 Queen beds 
Complimentary late 1:00 pm check out 
Mardi Gras:
$109 
1 King bed or 2 Queen beds 
Complimentary Mardi Gras beads 
Complimentary hot breakfast 
Complimentary late check out at 1:00 pm 
---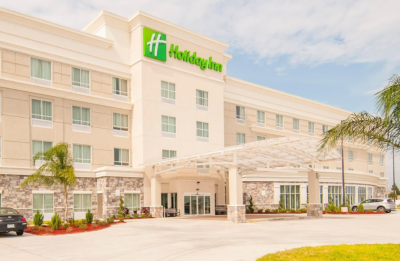 Breakfast for 2 adults for reservations during 2/12-2/14. 
---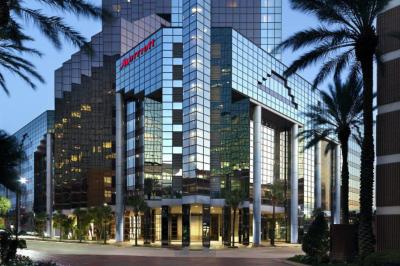 Visit www.marriott.com/msymm and book with code FSF to receive a discount off the published rate. Rate also includes complimentary wi-fi and $10 valet parking.  
---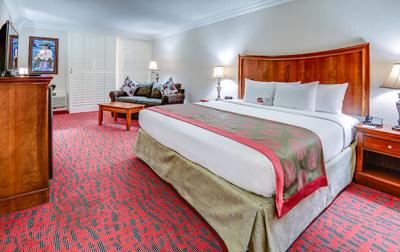 Mardi Gras / Valentine's Hotel Package:

•    1 King bed with sitting area or 2 Queen Beds
•    Upgraded Hot Breakfast 2x2x2 @ IHOP
•    Free Parking and WiFi
•    Free 1:00PM Late Checkout 

$87.00 1-2 people       
$97.00 3-4 people    

*Prepay non-refundable*

Book your stay HERE or call 504-833-820 and mention Mardi Gras - Valentine's Hotel Package OR Group Code: 2021MARDII
---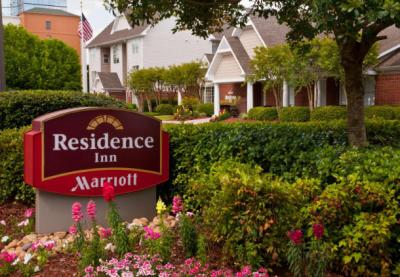 Mardi Gras Package:
$105, prepay non-refundable
breakfast daily
internet
complimentary parking.
---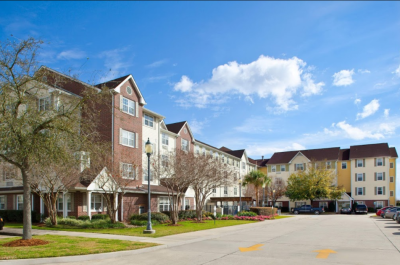 Early check in at no additional fee
Late checkout at no additional fee (1:00 pm CST) 
Complimentary Parking