From Mardi Gras parades and Metaire's Family Gras music festival to live theater and farmers markets, February is a lively month in Jefferson Parish! Mark your calendars and check out our roundup of the top February events below!
Jefferson Performing Arts Society presents: Shear Madness
February 2-9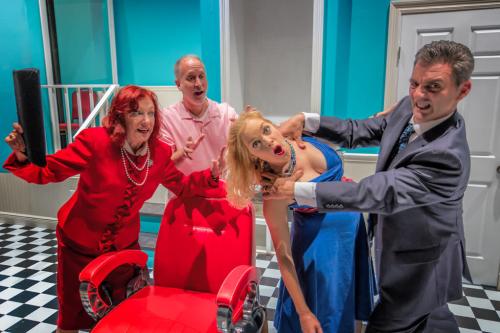 It's a day like any other at the Shear Madness salon, when suddenly, the lady upstairs gets knocked off.  Whodunit? Join the fun as the audience matches wits with the suspects to catch the killer at this wildly popular comedy that has audiences laughing around the world!
BrickUniverse LEGO Fan Convention
February 2 & 3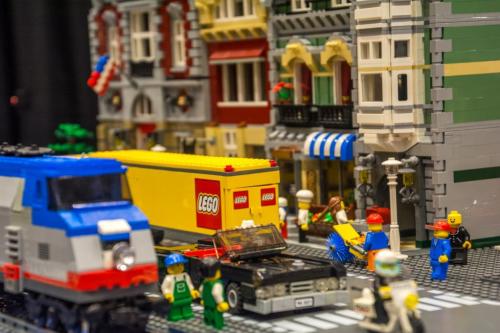 BrickUniverse is a LEGO fan event organized by fans, for fans of all ages. Professional LEGO artists from around the world will be at BrickUniverse showcasing hundreds of LEGO creations. There will be small intricate creations as well as massive large-scale creations built with tens of thousands of LEGO bricks. Spend time with these builders and learn the secrets of master building. There will also be multiple building zones where attendees will have the chance to build their own LEGO masterpieces and showcase them for all to see as well a vendors selling everything LEGO related.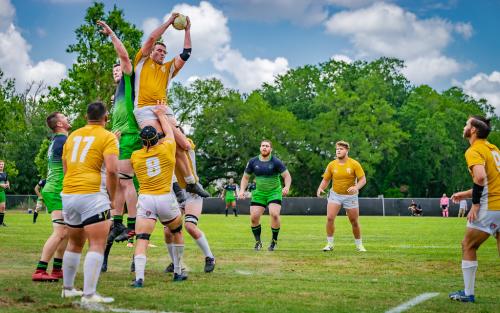 NOLA Gold brings professional rugby to the New Orleans area and is the pinnacle of the sport in the American Southeast. The team develops local, national, and international talent to a world-class level of play and professionalism and delivers an exciting on-field product and great fan experience. All while providing inspiration for young rugby athletes and rugby fans. See their February games below:
February 2: vs. Glendale Raptors
February 10: vs. Seattle Seawolves
February 16: vs. New York Rugby United
The JPAS Theatre presents: Dreamgirls
February 8-24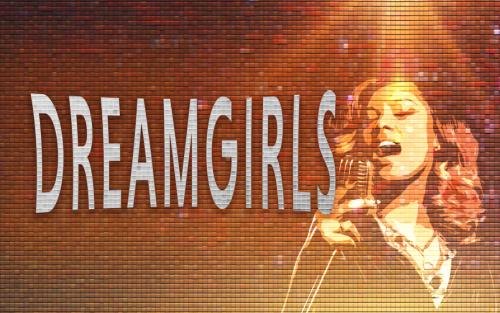 A sweeping and inspirational journey through 20th century American popular music, Dreamgirls follows the story of a black, all-girl singing trio from Chicago called "The Dreams" and the behind-the-scenes reality of the entertainment industry. At first, the Dreams' manager falls in love with the lead singer, Effie. Later, he abandons her both romantically and professionally, replacing her with someone thinner. Eventually, Effie manages to recover from the blow and builds a successful career going solo.
Pet Fest
February 10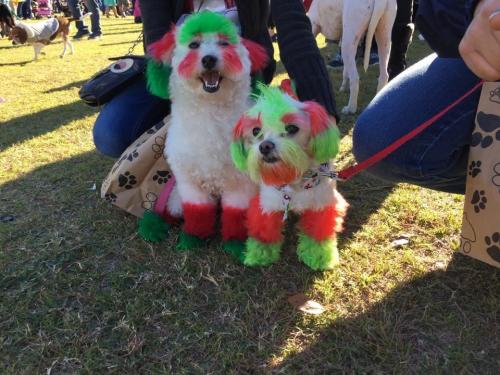 The party "Where Pets Bring their People" features a Pet Adopt-A-Thon with 40 Shelter/Rescue groups offering over 400 adoptable pets, a Pet Health Watch area, FREE pet costume contest with amazing prizes, Pet Marketplace, delicious local cuisine, great music and much more. Hundreds of adoptive pets have found homes at Pet Fest!
Gretna Green Blacksmith Shop Valentine's Day Weddings
February 14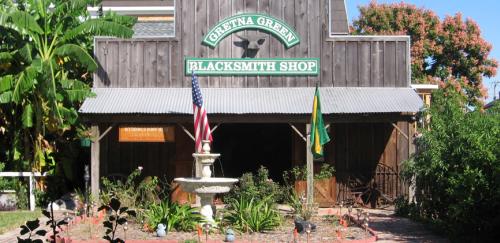 Live yesteryear's charm of a romantic runaway marriage by marrying at the Gretna Green Blacksmith Shop in Gretna, Louisiana! Marriages are performed by Judge Vernon J. Wilty III, the Jefferson Parish justice of the peace who has performed more than 19,000 weddings in his career as a marrying judge! Special certificates and proclamations are issued to all couples along with a complimentary wedding photograph.
Mardi Gras Parades
February 17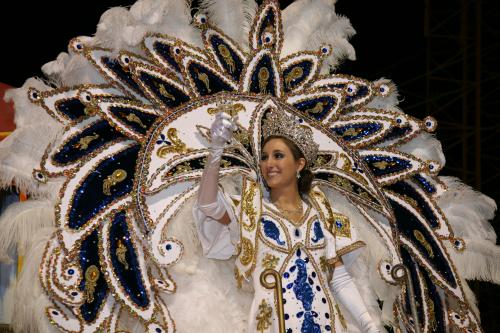 Mardi Gras is known as "the biggest party on Earth" and Jefferson Parish is inviting you! Spanning over two sides of the Mississippi River, the East Bank and the West Bank, Jefferson Parish offers Mardi Gras fun wherever you may be located. Come and experience the sites, sounds, food, music, parades and of course, the BEADS in this family friendly celebration of Mardi Gras. See our parade schedule below:
February 17 (Sunday) @ 12pm Krewe of Little Rascals - Metairie
February 22 (Friday) @ 7pm Krewe of Excalibur - Metairie
February 23 (Saturday) @ 11:45am Krewe of Adonis - Westbank
February 24 (Saturday) @ 6:30pm Krewe of Caesar - Metairie
February 24 (Sunday) @ 5:30pm Krewe of Kings - Metairie
Family Gras 2019
February 22-24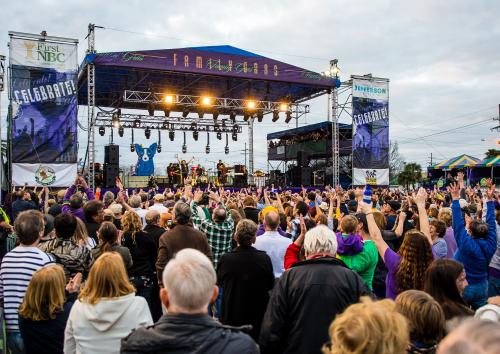 Family Gras is the perfect family getaway! A FREE event, held at our brand new location at Clearview Center, bring the whole family and enjoy the spectacle of Mardi Gras parades, authentic local cuisine, local art, a Kids' Court and outdoor concerts by both national artists and Louisiana favorites! We are excited to announce our headliners for Family Gras 2019! We welcome John Oates on Friday night and Michael McDonald on Saturday! Brett Eldredge will close things out on Sunday! The full lineup and schedule are coming soon!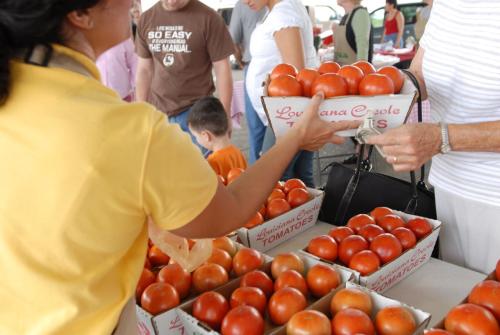 Shop local at one of our many farmers markets throughout the parish!
Every Wednesday: Ochsner's Farmers Market: 3-7PM / Rain or Shine / 2614 Jefferson Hwy, Jefferson / FREE
Every Friday: Bucktown Harbor Farmers Market: 3-7PM / Rain or Shine / 325 Hammond Hwy, Metairie / FREE
Every Saturday: Gretna Farmers Market: 8:30AM-12:30PM / Rain or Shine / 739 Third Street, Gretna / FREE
Every Saturday: Kenner's Rivertown Farmers Market: 9AM-1PM / Rain or Shine / 2115 Rev. Richard Wilson Drive, Kenner / FREE
Every Saturday & Sunday: Nawlins Outdoor Market: 9AM-5PM / Rain or Shine / 1048 Scotsdale Dr., Harvey / FREE
Kenner's Planetarium & MegaDome Cinema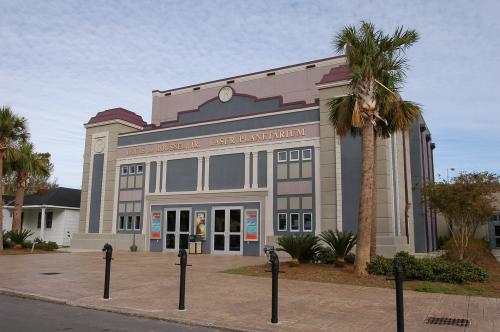 Travel out of this world every Saturday at Kenner's Planetarium & MegaDome Cinema! See their February schedule here!
For more info on fun things to do in Jefferson Parish, check out our calendar of events.
Get inspired! Follow us on Instagram and like us on Facebook. Make sure to use our official hashtag #VisitJeffersonParish in your photos to be featured on our website and social media!
Want to learn more about Jefferson Parish, order a FREE visitor guide here.