When the sun melts into the horizon and the seagulls squawk over the gentle waves, Bucktown's restaurants swell with diners arriving from the neighborhood, the region and the hotels through the New Orleans area. And with good reason, for this little gem is home to not only some of the finest seafood on the Gulf Coast but also a rich history of family, community and entertainment, a place destroyed and rebuilt by periodic hurricanes yet always married to the waters of Lake Pontchartrain and the 17th Street Canal.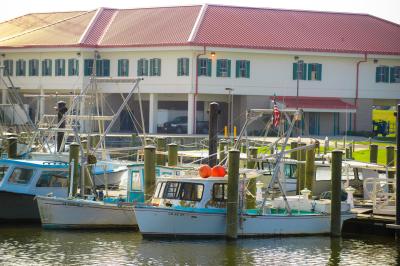 Just minutes by car from the New Orleans Central Business District, Bucktown today is a flat three-by-20-block enclave at the northeast tip of Jefferson Parish. Most of it consists of tidy middle-class houses, apartment complexes, tasteful condominium buildings, churches and schools for its people, some of them retirees, some young families, some residents with deep ties to the fishing industry.
Betty Bonura, whose family moved to Bucktown in 1958 when she was a young teenager and who returned on her own in 2017, recalls from childhood the pirogue races in the 17th Street Canal, a shrimp processing plant where a major philanthropic organization is now headquartered on the lakefront and neighbors who made their own fishing nets. "It's a little fishing community that now has more houses and paved streets," she said.
Peggy Poché moved to Bucktown in 1995. "Being a lover of New Orleans and a fifth-generation New Orleanian," she said, "I thought being right next to the city and so close to the lake that you can smell it was perfect. It's so accessible."
For visitors, the lure is the last two blocks of Lake Avenue and the two flanking blocks of Old Hammond Highway. But don't come looking for guided tours, souvenir shops, plastic trinkets or blinding neon. Instead, character, color and seafood animate Bucktown, says Russell Boudreaux, who has lived here all his life and has been crabbing and shrimping for a half-century, since he was 10. Boudreaux's catch, and that of his fellow fishers, can easily end up fried, broiled or grilled on the plates of Bucktown diners.
"It's got first-class restaurants, and if you want something to go or something fresh to ship back home overnight, you've got seafood markets, too," Boudreaux said.
You can do both at Deanie's. So popular that it keeps an overflow parking lot across Plaquemine Street, Deanie's occupies a building at 1713 Lake with a seafood market on one side and a restaurant on the other. Just out back is the canal that once was h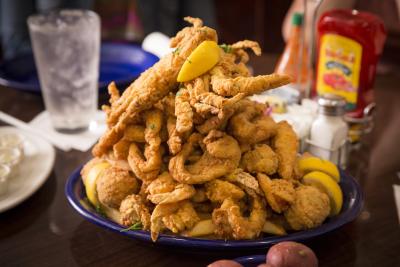 ome to dozens of commercial fishing boats and houses built on stilts over the water. The lake is a short stroll up the street and over the levee.
Alma "Deanie" Livaccari opened the place in the 1960s. The Chifici family bought it in 1982, expanded the dining room and revamped the menu. "All the recipes we have now are original from my parents' time," co-owner Chandra Chifici said.
The restaurant's walls are filled with photographs from Bucktown's past: Canal and lake houses that locals call camps, the annual blessing of the fleet, children pulling on fishing nets or jumping from a pier into the water.
From local fishers and seafood supply houses, Deanie's serves up shrimp, crab, catfish, redfish, red drum, flounder, sheepshead and speckled trout. In the spring, it hosts Pinchapalooza, a crawfish festival that not only fills stomachs but also benefits charities.
Then there's oysters. Deanie's serves them raw, fried and charbroiled. The restaurant is a member of the Jefferson Parish Louisiana Oyster Trail, a collection of about two dozen eateries that offer the south Louisiana staple and display out front a three-foot tall oyster replica painted by a local artist.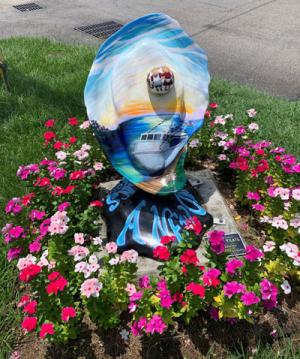 Another member of the Oyster Trail is R&O's Restaurant, which faces the levee at 216 Old Hammond Highway. Ora and Roland Mollere opened it in 1980, and their children run it today. Seafood dominates here, too, but R&O's also is known for its pizza and its Sicilian influences of veal, sausage, artichokes, eggplant and pasta, often resting in or under "red gravy," the local term for homemade tomato sauce.
R&O's is also notable for its po-boys, the New Orleans version of what elsewhere is called a hoagie, grinder, sub or hero sandwich. New York Times food writer Brett Anderson, who lives in New Orleans, chose R&O's roast beef po-boy as the best in town. Ask for extra napkins; you'll need them.
Want fresh seafood to cook when you get back home? Buy some to be shipped overnight from one of the area's markets, then recreate the taste of Bucktown in your own kitchen. When you do, the scent and taste will remind you of your stroll through this quaint old fishing village, the sun melting into the horizon and the seagulls squawking over Lake Pontchartrain's gentle waves.