Things To Do Near New Orleans
The Jefferson Convention & Visitors Bureau, Inc. (JCVB) is monitoring the Coronavirus ("COVID-19") through engagement with local and state health department officials as well the Centers for Disease Control and Prevention (CDC) and the World Health Organization (WHO) to stay abreast of this rapidly evolving situation.

As you develop your upcoming travel plans, we encourage you to follow healthy travel practices, especially during flu season, and reference our resources from the CDC, WHO and industry organizations, as well as update from our local industry partners.
---
We are standing alongside our hospitality and tourism community as we navigate these difficult times. We aim to champion our businesses, support our community and continue to foster the spirit of Jefferson Parish.
We know that our creative community is innovative and resilient. We encourage everyone to share your story using #JeffersonParishStrong and tag @VisitJeffersonParish on social. We have compiled resources and activities to entertain as well as support our local businesses. Just click the image below.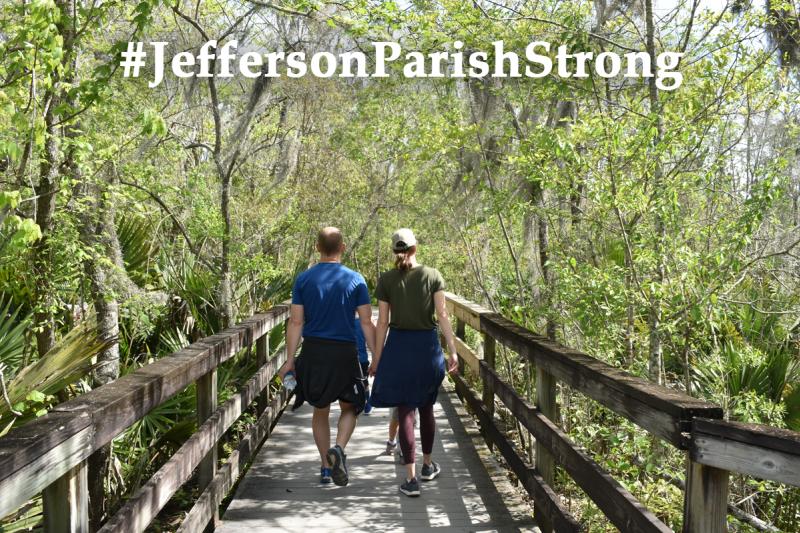 ---
They say New Orleans is wild... Take a real walk on the wild side right next door in Jefferson Parish. Find things to do near New Orleans right here!

We may be known for our outdoor adventure, but Jefferson Parish is so much more! We are home to two award-winning theaters, museums, one-of-a-kind shopping, delicious local cuisine, beautiful green spaces and three historic districts! Need some help planning your trip? Check out our Top 10 Things to Do in Jefferson blog! There's a lot to do here, but it's okay if you can't fit it all in. Come back and visit us again!
---
STAY & SAVE DEALS 

Use your hotel room key to unlock savings when you stay in Jefferson Parish, LA! Discover our history, unique attractions, good eats and more as you venture off the beaten path and explore the hidden gems that lie right next door to our famous neighbor, New Orleans. We invite visitors to stay, dine, shop, explore and learn about what Jefferson Parish has to offer through our deals and discounts.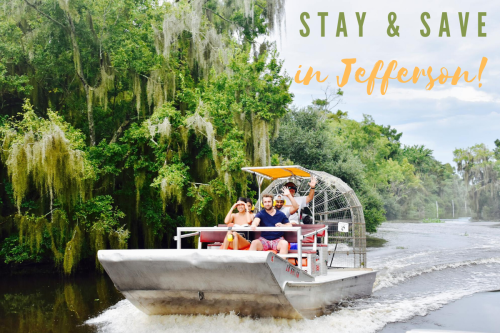 Before your book your stay in Jefferson, be sure and check our hotel deals below! Just show your hotel room key at any of the participating businesses to unlock your savings!

---
Follow along with the Imagination Movers as they take you on a tour of Jefferson Parish, LA!

#VisitJeffersonParish

Jefferson Parish Promotions & Deals

When visiting Jefferson Parish you don't want to miss out on the fun and...flavor! Below check out specials and promotions to some of our top places to discover and dine...from swamp tours and indoor games to fresh Louisiana seafood! Just imagine the possibilities!
BACK TO MAP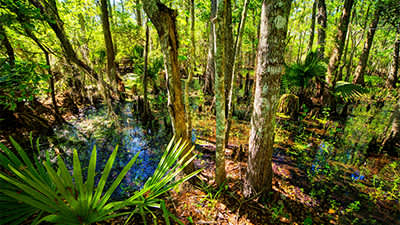 The Beautiful Bayou
Location: Jean Lafitte
Discover the natural wonders of the Jean Lafitte National Historical Park and Preserve. With a unique ecosystem the preserve is a representative example of the delta's environment, containing natural... See More
BACK TO MAP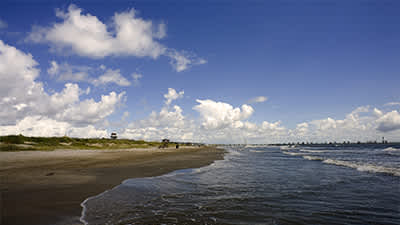 Louisiana's Only Inhabited Barrier Island
Location: Grand Isle
The State of Louisiana maintains a mile of beach front at Grand Isle State Park on the easternmost staying e park looks out toward nearby Grand Terre island, once the lair of the legendary pirate (or... See More
BACK TO MAP