Freedom Fest at the Lake
September 1, 2019
In celebration of the workforce, Kenner hosts Freedom Fest at the Lake, a Labor Day tradition!
The 3rd annual Freedom Fest at the Lake is a celebration of food, fun and music on the shores of beautiful Lake Pontchartrain. 2019's lineup features country superstar, Clint Black, country music duo, High Valley, John Schneider, best known for his portrayal of Beauregard "Bo" Duke in The Dukes of Hazzard, and local up-and-coming songbird, Jenna Hunts!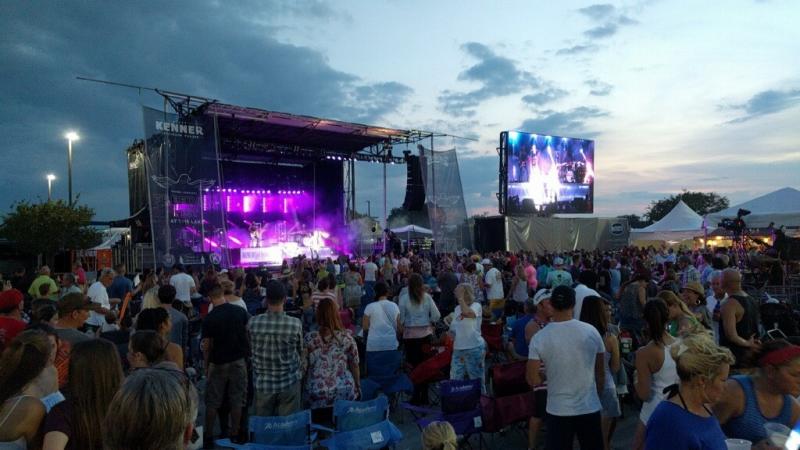 2019 Schedule:
3:30pm - Gates Open
4:30pm - Jenna Hunts
5:15pm - John Schneider
6:15pm - High Valley
7:45pm - Clint Black
9:00pm - Fireworks

Parking for the Fest is available for $5 at the Pontchartrain Center, and free shuttles will be available to head over to the fest grounds beginning at 3:30 p.m., when the gates open. Credit and debit cards WILL NOT be accepted at Freedom Fest.
Most items are permitted into the festival with the exception of the following:
No ice chests or coolers of any size
Personal transport devices (e.g. skateboards, Segways, hover boards, go-peds, etc.)
Bicycles
Inserting stakes, poles, or any other objects into the ground, or use of ropes, cords, tape, etc. to reserve space
Video and audio recording equipment
Unauthorized vending or solicitation
Weapons, illicit drugs, and other contraband
No outside food or drink allowed
Reserving tarp space larger than 6' x 8' is strictly prohibited
Pets
Personal tents, shade canopies or other shelters/shacks, sport-brellas, etc.
Beach or pole-style umbrellas (over 63")
Promotional items
Drones (Due to FAA Regulations)
As a security precaution, all bags will be checked both in the parking lot and at the front gate, the only entrance into the festival grounds. In addition, metal detectors will be on site, and all festival-goers will be required to pass through one of the detectors in order to enter.
If you are interested in being a vendor, please email friendsofrivertown@hotmail.com.
Looking for hotels in the area? Jefferson Parish has a variety of budget-friendly as well as luxury hotels that will meet all of your travel needs.
Festival Impacts:
The Fest will impact the Williams Boulevard Boat Launch beginning on Thursday at 11 p.m. when the boat launch parking lot will be closed by the Kenner Police Department. The rest of the boat launch will remain open until 6 a.m. on Sunday. The entire boat launch will be closed Sunday at 6 a.m. until 6 a.m. on Monday. The parking area for the boat launch will reopen Monday morning as soon as all Freedom Fest equipment is removed.
Message boards and signs will notify visitors of the limited access and the times when the boat launch will be completely closed.
We are very proud of our food in Jefferson Parish and love to share it with the...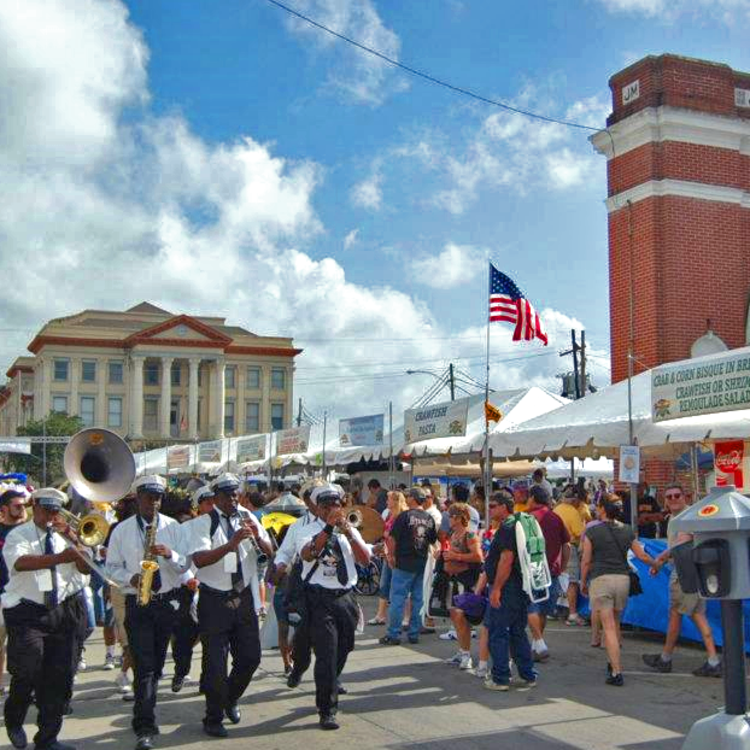 Bring the whole family out and enjoy a 3-day music festival with performances by...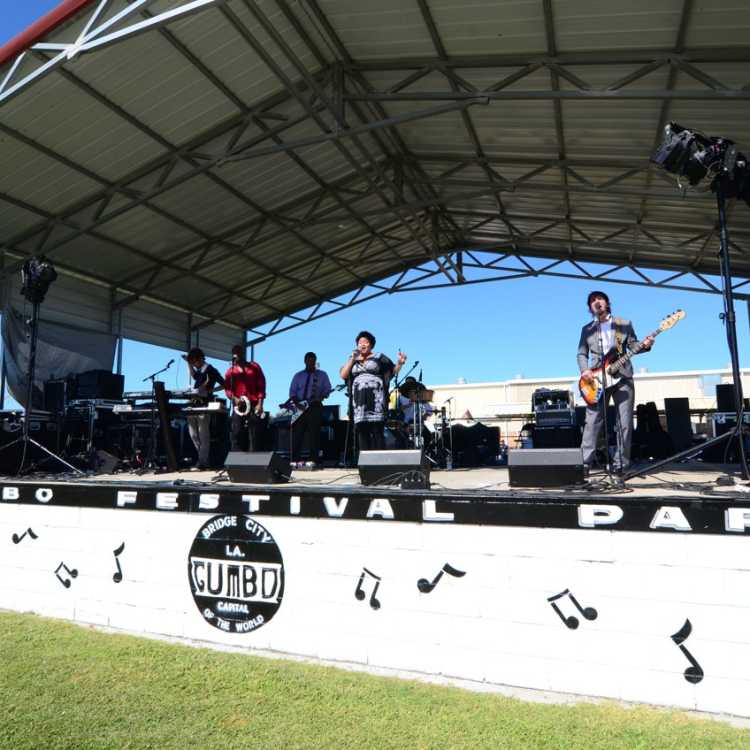 Jefferson Parish's oldest festival began as a small church fair in 1973....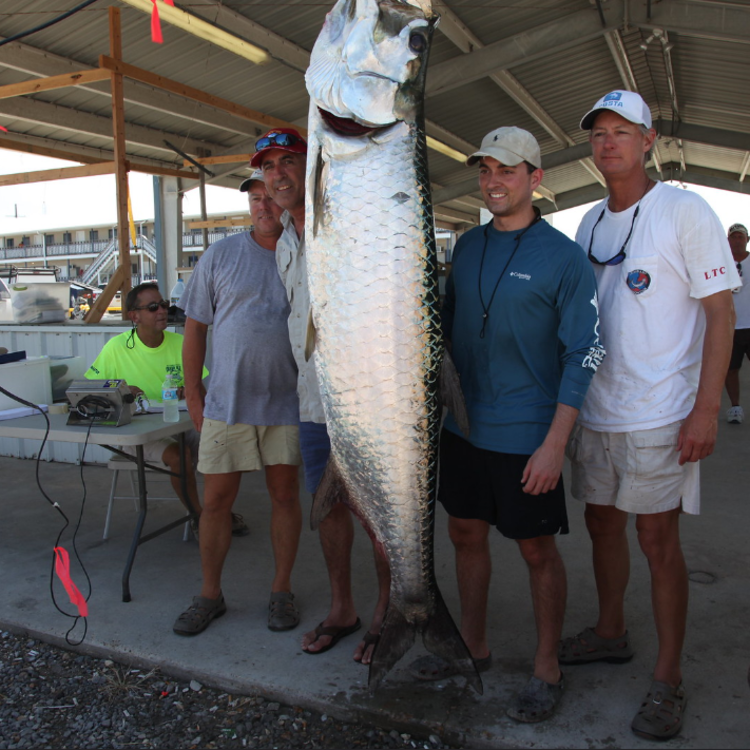 The Grand Isle International Tarpon Rodeo is a time when this quiet...
BACK TO MAP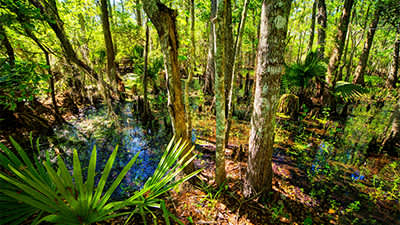 The Beautiful Bayou
Location: Jean Lafitte
Discover the natural wonders of the Jean Lafitte National Historical Park and Preserve. With a unique ecosystem the preserve is a representative example of the delta's environment, containing natural... See More
BACK TO MAP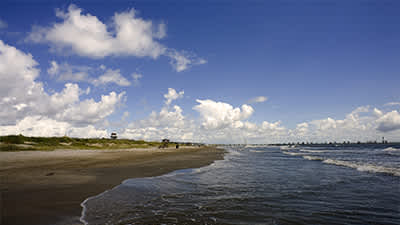 Louisiana's Only Inhabited Barrier Island
Location: Grand Isle
The State of Louisiana maintains a mile of beach front at Grand Isle State Park on the easternmost staying e park looks out toward nearby Grand Terre island, once the lair of the legendary pirate (or... See More
BACK TO MAP