Freedom Fest at the Lake
September 1, 2019
In celebration of the work and workforce, Kenner hosts Freedom Fest at the Lake, a Labor Day tradition!
Freedom Fest offered an impressive lineup of artists in 2018! The event began with the National Anthem sung by Kenner's own, Jenna Hunts. Mason Ramsey took the stage at 4:10 PM followed by Danielle Bradberry at 5:00 PM, Diamond Rio at 6:30 PM, and Kellie Pickler headlined the show at 8:15 PM.  
2019 lineup coming soon!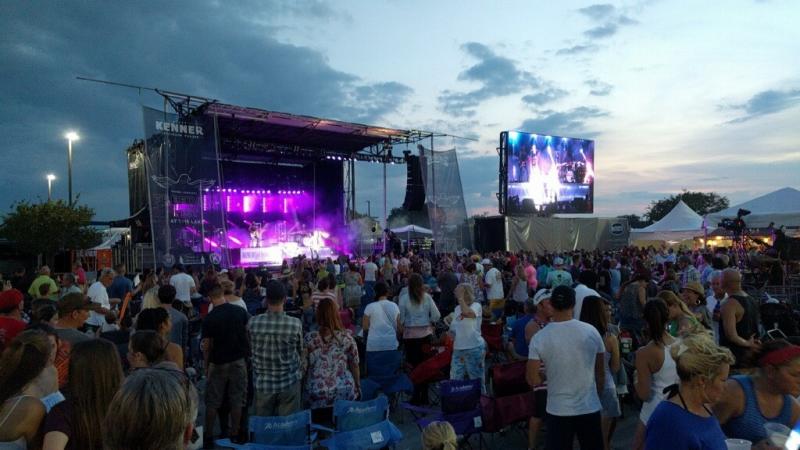 In the meantime, learn a little bit more about 2018's performers!
Mason Ramsey is an 11-year-old internet sensation who was discovered when a foot-tapping video of the "Yodel Boy" went viral. Today, he's the biggest little star in country music. Mason's performed on national television programs like Ellen, at the Grand Ole Opry, and recently he's dazzled audiences at the trendiest music festivals in the nation. His debut single, Famous reveals his crystal-clear, natural vocals.  
Nominated for the CMT Music Award for Performance of the Year, 21-year-old Danielle Bradbery infuses Pop, R&B, Soul and Country influences into her music. Her newly released album, "I Don't Believe We've Met" includes a feel-good, doo-wop flavored single Sway which hit No.1 on iTunes. Bradbery was the winner of Season 4 of NBC's The Voice. She's toured with notable acts like Blake Shelton, Brad Paisley, Miranda Lambert, and Brett Eldredge and this summer has surprised festival crowds frequently joining Thomas Rhett's on his current Home Team Tour.
Diamond Rio is an American country and Christian country music band that has earned four Group of the Year awards from the Country Music Association, two Top Vocal Group awards from the Academy of Country Music, and one Grammy Award. 33 of the band's singles have charted.  The platinum-certified band known for its vocal harmonies has rocked audiences with favorites including, Meet in the Middle, How Your Love Makes Me Feel, One More Day, Beautiful Mess, and I Believe.
Kellie Pickler is everyone's girl next door. Since her days of first gaining fame as a finalist on Season 5 of FOX's American Idol to today's CMT docu-series "I Love Kellie Pickler", Kellie has been a fan favorite.  In 2011, her album 100 Proof was named the No. 1 Country Album of The Year by Rolling Stone. Pickler will entertain festival-goers with her hits: Red High Heels, I Wonder, Things That Never Cross a Man's Mind, Don't You Know You're Beautiful, and Best Days of Your Life.  Pickler is an avid supporter of the U.S. military, having recently completed eleven USO Tours thus far, and in 2013, she partnered with dance coach Derek Hough to take home the Mirror Ball Trophy on ABC's Dancing with the Stars.
The non-profit Friends of Rivertown will stage the event along with support from Jefferson Parish District 4 Councilman Dominick Impastato. Said Impastato, "Kenner is home to almost 3,000 hotel rooms. We offer the second-most concentrated hotels in the metro area. A festival like this can attract drive-market tourists who can stay in the Kenner city limits, enjoy the Labor Day weekend festival and explore our parish and the New Orleans area." 

2019 Schedule:
Coming soon!
There is limited parking available at the Pontchartrain Center at a rate of $5.00.
Most items are permitted into the festival with the exception of the following:
No ice chests or coolers of any size
Personal transport devices (e.g. skateboards, Segways, hoverboards, go-peds, etc.)
Bicycles
Inserting stakes, poles, or any other objects into the ground, or use of ropes, cords, tape, etc. to reserve space
Video and audio recording equipment
Unauthorized vending or solicitation
Weapons, illicit drugs, and other contraband
No outside food or drink allowed
Reserving tarp space larger than 6' x 8' is strictly prohibited
Pets
Personal tents, shade canopies or other shelters/shacks, sport-brellas, etc.
Beach or pole-style umbrellas (over 63")
Promotional items
Drones (Due to FAA Regulations)
If you are interested in being a vendor, please email friendsofrivertown@hotmail.com.
Looking for hotels in the area? Jefferson Parish has a variety of budget-friendly as well as luxury hotels that will meet all of your travel needs.
We are very proud of our food in Jefferson Parish and love to share it with the...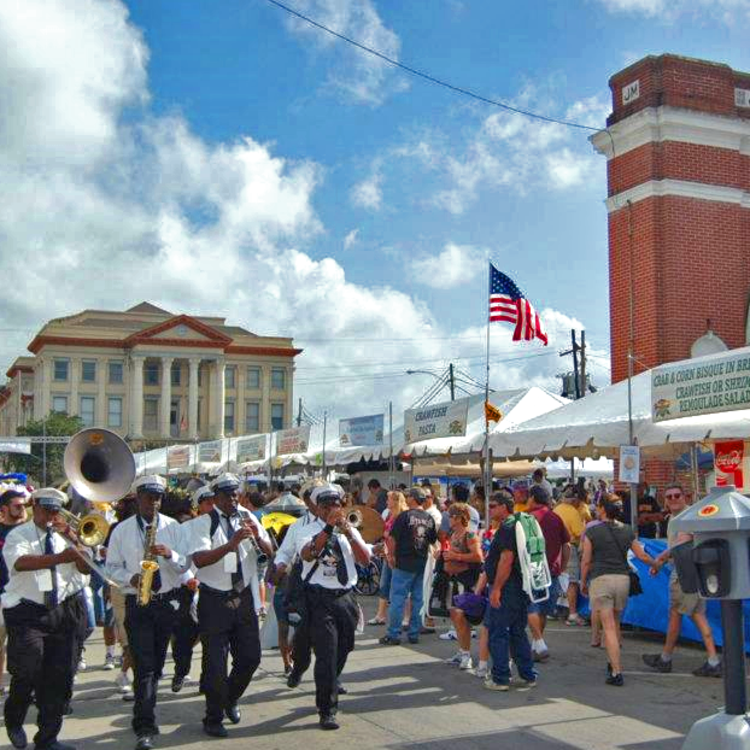 Bring the whole family out and enjoy a 3-day music festival with performances by...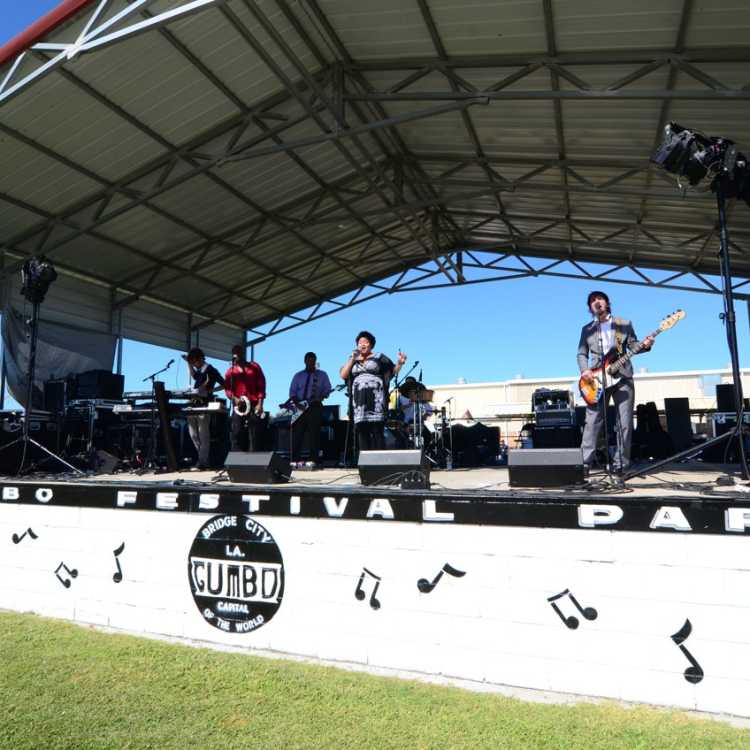 Jefferson Parish's oldest festival began as a small church fair in 1973....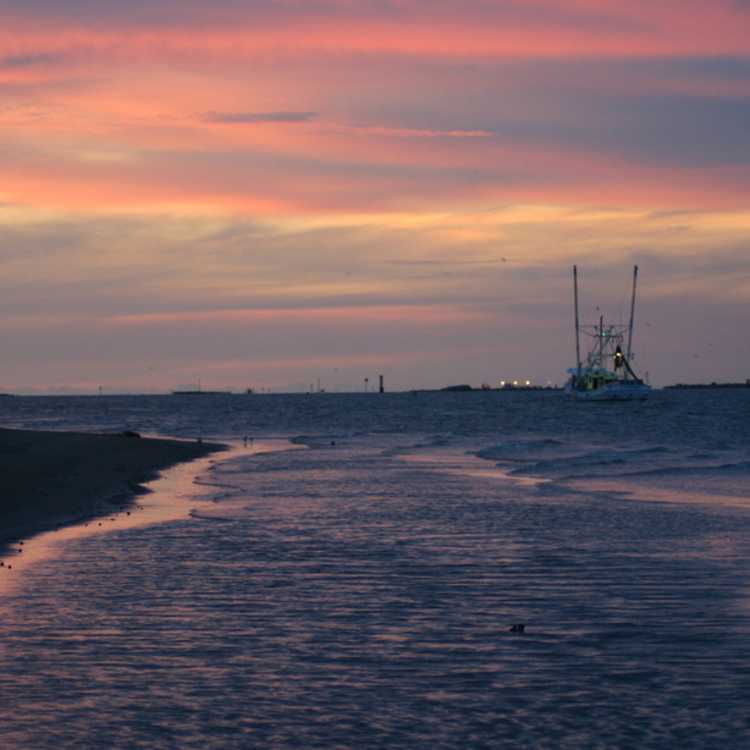 The Grand Isle International Tarpon Rodeo is a time when this quiet...
BACK TO MAP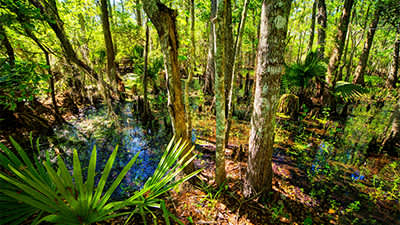 The Beautiful Bayou
Location: Jean Lafitte
Discover the natural wonders of the Jean Lafitte National Historical Park and Preserve. With a unique ecosystem the preserve is a representative example of the delta's environment, containing natural... See More
BACK TO MAP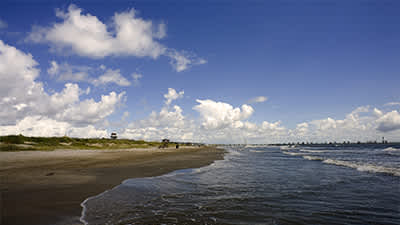 Louisiana's Only Inhabited Barrier Island
Location: Grand Isle
The State of Louisiana maintains a mile of beach front at Grand Isle State Park on the easternmost staying e park looks out toward nearby Grand Terre island, once the lair of the legendary pirate (or... See More
BACK TO MAP