Ring in the New Year in and around Jefferson Parish! We've got fun for all ages! Check out some of our events below.
-  Jean Lafitte New Year's Eve Dance Party
   December 31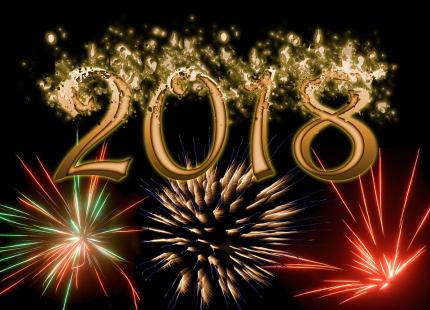 Come celebrate the arrival of 2018 in Jean Lafitte, with music by Junior & Sumtin Sneaky, complimentary beer, jambalaya, gumbo, and potato salad. $50 a person.
- Treasure Chest Casino's New Year's Eve Show
  December 31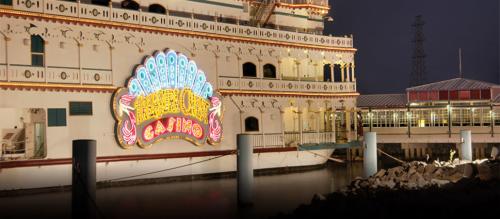 Ring in the New Year dancing the night away at Treasure Chest Casino's Caribbean Room! See Flipside from 6PM-10PM & Al "Lil Fats" Jackson 11PM-3AM!
- Loft18 NYE Gala
  December 31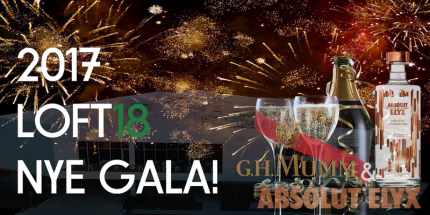 Loft18 is hosting Metairie's own 2017 New Year's Eve Gala sponsored by GH Mumm Champagne & Absolut Elyx - "No Golf, just Party!" All 5 projectors will be taken over by Music Video DJ Seauxleaux. Champagne Toast Countdown / Balloon Drop / Photo Booth / Unlimited Hors d'oeuvre / Balcony Firework Viewing / VIP Sections / Drink Specials ($2 Jameson Shots, $5 Absolut & Avion Drinks, $5 Glasses of Wine) and more!
- Chateau Golf and Country Club's New Year's Eve Masquerade
  December 31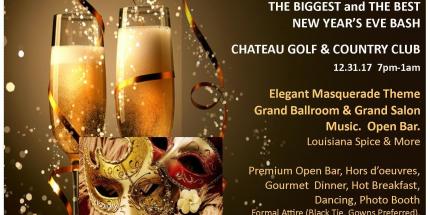 Ring in the New Year at Chateau's Annual New Year's Masquerade Party with two bands, two buffets, and open bar!
- Noon Year's Eve Celebration at Lakeside Shopping Center
  December 31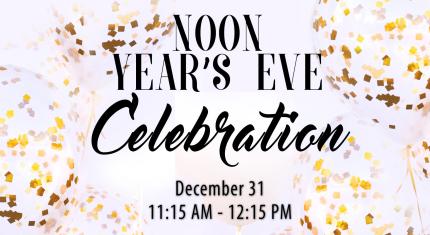 Bring the kiddies and celebrate at Lakeside Shopping Center! There will be kids' activities entertainment and a balloon drop at 12 PM!
- Louisiana Children's Museum's Kids' New Year's Eve Party
  December 31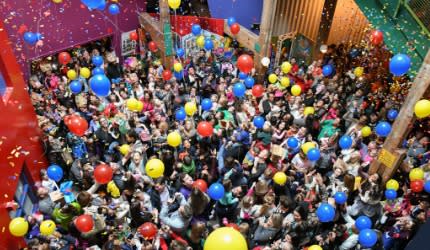 Ring in the New Year at LCM's annual New Year's celebration! Join in on the festivities on December 31 complete with live music, noisemakers, paper bag hats and a Countdown to NOON that culminates with a colorful confetti toss and balloon release!
- Zoo Year's Eve at Audubon Zoo
  December 31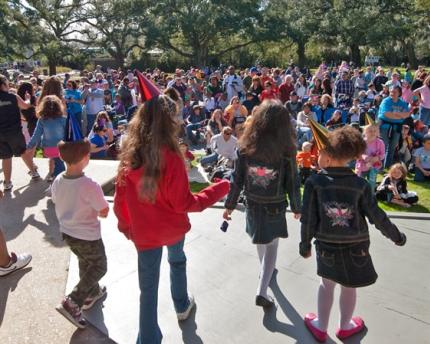 Audubon Zoo invites families and kids of all ages to celebrate the new year in style with music, games, and prizes. Pick up a party hat and noise maker, grab a Pepsi drink for toasting, and count down to Noon to ring in the New Year with "The Pop Princes
https://www.visitjeffersonparish.com/event/the-red-maple-breakfast-with-santa/798/
ses"!
- New Year's Eve Family Fun at Dave & Buster's
  December 31
A family-friendly New Year's Eve party with food and games!
Hope everyone has a safe and happy New Year's! Did I leave any events out? Comment below.