November is always a beautiful time of year in Jefferson Parish. The temperatures have cooled and we can't wait to get out and explore our many hiking trails or enjoy a fall festival or two. Take a look at some of November's top events below and mark your calendars for an eventful month!


21st Annual Bucktown Seafood Festival
Nov 2-4
St. Louis King of France School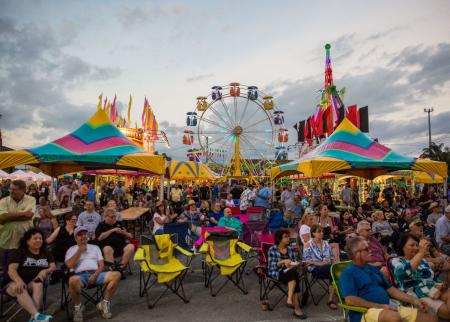 This year's Bucktown Seafood Festival marks the 21st anniversary! From amazing food vendors and top-notch entertainment to spectacular carnival rides, this is always the best weekend in Bucktown!


Big Bounce America
Nov 2-4
La Salle Park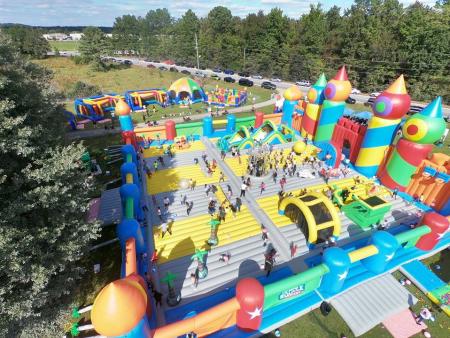 Big Bounce America is bringing an action-packed family-friendly day out featuring THE WORLD'S BIGGEST BOUNCE HOUSE! This magical, candy-colored inflatable castle is 10,000 square feet of fun, games, and laughter that can be enjoyed by all ages.


Old Metairie Movie Night
Nov 2
Bayou Metairie Park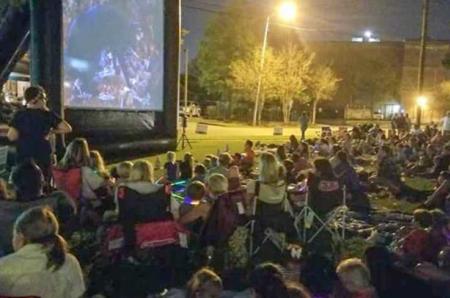 Enjoy The Little Rascals at Bayou Metairie Park. Bring your chairs and blankets and come early to reserve your spot and grab some food! Vendor sales begin at 6 PM and show time is at 7:15 PM.


Rivertown Theaters for the Performing Arts presents: Gone Pecans
Nov 2-18
Rivertown Theaters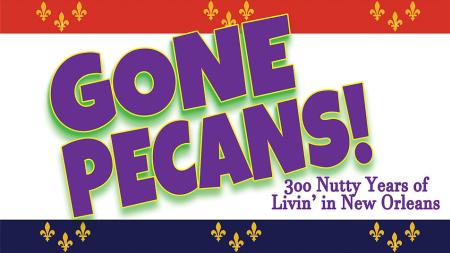 Directed by Ricky Graham, this is a musical & comedic celebration of the New Orleans Tricentennial! Ya gotta be nuts to live in New Orleans, and here's the historical proof! 


Holly Daze Christmas Market
Nov 3 & 4
Pontchartrain Center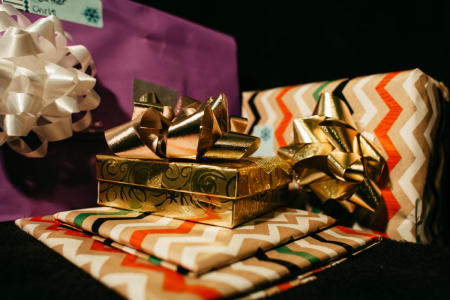 Featuring today's artists and craftsman with unique creations at the Pontchartrain Center.


Jefferson Historical Society of Louisiana presents: Camp Parapet Day
Nov 3
S. Causeway Blvd. b/t Jefferson Hwy & River Road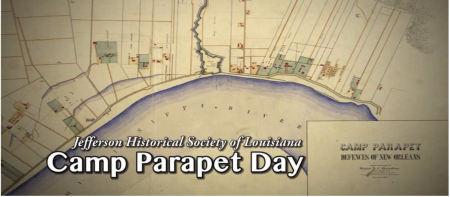 During this once a year event, go inside the powder magazine and imagine soldier conversations that were spoken within its walls. Be part of flag raising ceremonies representing the progression of the War. Meet and visit with Civil War reenactors. View displays of weapons, clothing, and artifacts, while being entertained by vintage musicians and dancers. Relive life in the Camp through letters from soldiers. See a highly detailed diorama with soldiers and artillery figures of the Camp as it appeared during the War.


The Great Inflatable Race
Nov 3
NOLA Motorsports Park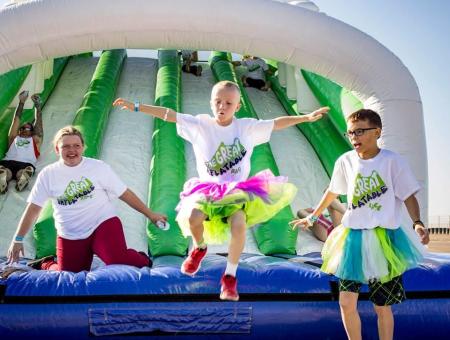 The Great Inflatable Race is a fun run with inflatable obstacles spread throughout the running course. You and your friends will feel like kids again as you jump, dive and bounce on the custom-designed inflatables. Get fit, support a good cause and create epic memories that will last you a lifetime!


Pecan Festival
Nov 9-11
St. Rita School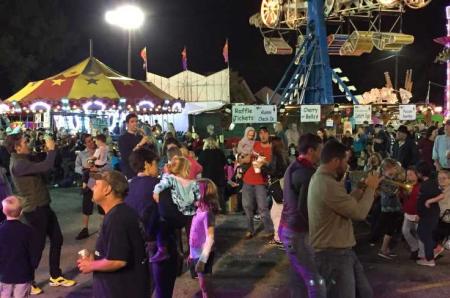 Local parish fair with live music, games, great local foods with plenty of pecan dishes!  Fun for the whole family!


Westwego Cypress Swamp Festival
Nov 9-11
Westwego Farmers & Fisheries Market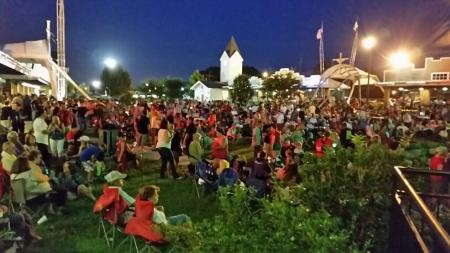 Bring the family and celebrate at the Westwego Cypress Swamp Festival! Featuring bands, arts, and crafts, kids' activities, delicious food and more, this family-friendly festival has it all!


SCR Oyster Festival
Nov 9-11
St. Clement of Rome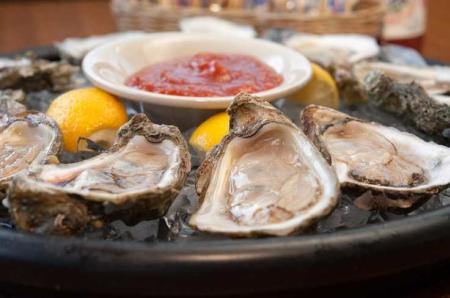 Join in the fun of this family-friendly local oyster festival featuring live music and delicious food!


Alario Center's Merry's Cajun Christmas
Nov 17
Alario Center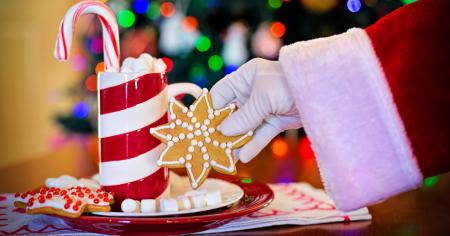 Merry's Cajun Christmas is a children's party complete with storytelling by Mrs. Claus, craft activities, and a delicious holiday buffet provided by Messina's Catering and a visit from Santa!


Terrain Racing at NOLA Motorsports Park
Nov 17
NOLA Motorsports Park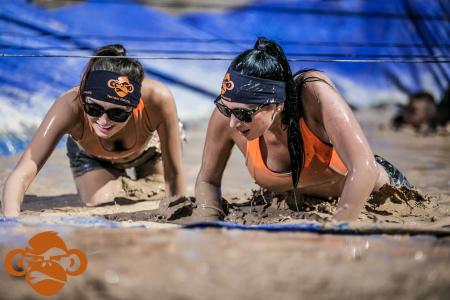 Crawl over obstacles and through mud pits at NOLA Motorsports Park. Conquer over 20 obstacles with friends for the race of your life! The races are based around a 5k structure, so you can generally expect about 3 miles of mud, walls, ropes, monkey bars, and 20+ other examples of anything they are able to fit into the unique terrain of each venue they visit.


Pet Fest
Nov 25
Lafreniere Park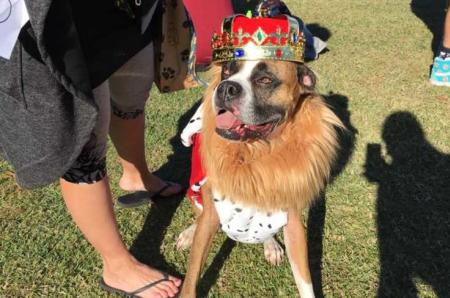 The party "Where Pets Bring their People" features a Pet Adopt-A-Thon with 40 Shelter/Rescue groups offering over 400 adoptable pets, a Pet Health Watch area, FREE pet costume contest with amazing prizes, Pet Marketplace, delicious local cuisine, great music and much more. Hundreds of adoptive pets have found homes at Pet Fest!
Don't forget to tag #VisitJeffersonParish in your pics! We could share your posts and even feature them on our website!
Get inspired! Follow us on Instagram & Facebook!
Want to learn more about Jefferson Parish, order a FREE visitor guide here.