In Jefferson Parish, we know how to have fun all year round, but fall is a special time for locals and visitors alike. We celebrate the end of another long, hot summer with outdoor festivals, movies in the park, biking along the levee, paddling in Lafitte, and hiking the wetland trails at Barataria Preserve. As the weather cools, you may find us picnicking in Lafreniere Park, or perhaps enjoying a dozen raw oysters on the patio at one of our many award-winning restaurants.
Fairs and festivals abound in Jefferson Parish during autumn. Otherwise quiet communities come alive with the sounds of music and laughter, coupled with the mouth-watering scent of local Louisiana foods like jambalaya, crawfish étouffée, and fried seafood. Check out our roundup of some of our top fall festivals below!
Westwego Farmer's Market Friday Night Concert Series
When: Sept 13, Oct 4
Where: Westwego Farmers & Fisheries Market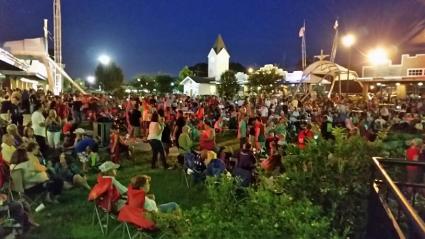 Bring your favorite chair or blanket, sit and relax, enjoy great music, food, drink, crafts, and great company at Westwego's Friday Night Concerts! There is plenty of space for children to run and play, and as always, free admission and free parking.
Lafreniere Live Fall Concert Series
When: Thursdays Sept 26-Oct 17
Where: Lafreniere Park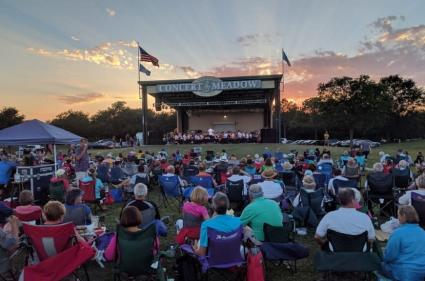 Head out to Lafreniere Park and enjoy Lafreniere Live, the park's Thursday night fall concert series!
Schedule:
Sept 26 - The Topcats
Oct 3 - Crescent City Soul
Oct 10 - Contraflow
Oct 17 - Leroux
Gretna Heritage Festival
When: September 27-29
Where: Historic Gretna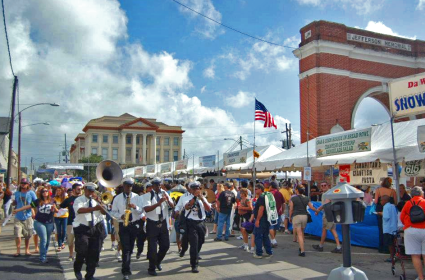 Jefferson Parish invites you to bring the whole family and enjoy the Gretna Heritage Festival, a 3-day music festival with performances by national artists and Louisiana favorites! 2019's performers include Rick Springfield, KC and the Sunshine Band, Starship featuring Mickey Thomas, Foundation of Funk, The Wallflowers, Better Than Ezra & more! The food dished out from the local vendors will be exceptional with just about every culture represented. A large selection of arts & crafts will be available along with rides, entertainment, and activities for the kids. Get a taste of culture by visiting the Italian Village, the German Beer Garden and brand new this year, the Latino Village, featuring Latin music, food, fun and more!
Oktoberfest in Kenner's Rivertown
When: October 4 & 5
Where: Rivertown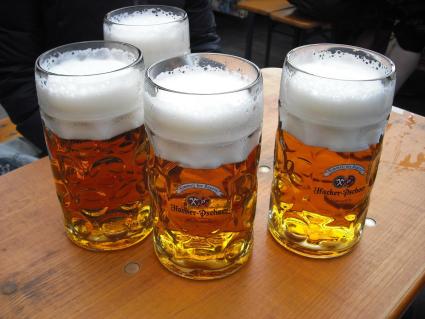 Celebrate Oktoberfest in Kenner's Rivertown with great beer, live music, delicious food and fun!
St. Ann Family Fest
When: October 4 & 5
Where: St. Ann Church & School, Metairie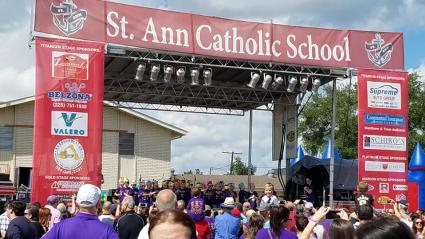 St. Anne's family fest features delicious food, crafts, live music and a lot of fun!
Gretna Back to the River Fall Concert Series
When: Fridays, Oct 4-25
Where: Huey P. Long Ave, Gretna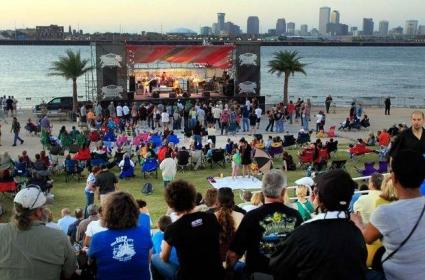 It's Back to the River in beautiful historic Gretna along Huey P. Long Avenue. Enjoy live music, food and refreshments. Bring your lawn chairs and blankets!

Schedule:
Oct. 4 – Da Rockits
Oct. 11 – Wiseguys
Oct. 18 – Amanda Shaw
Oct. 25 – The Yat Pack
Westbank Heritage Festival
When: Oct 5 & 6
Where: Alario Center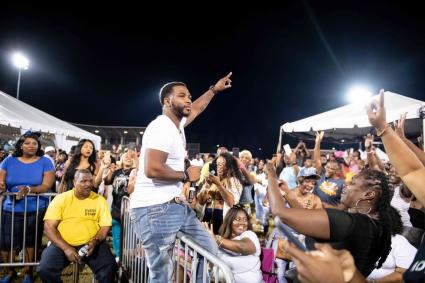 The 5th Annual Westbank Heritage Festival is returning to the Alario Center October 5 & 6 bigger and better than ever before. A celebration of the city's vibrant Westbank, this year's festival will feature local arts, food and crafts vendors, and a stellar musical entertainment lineup consisting of zydeco, jazz, blues, R&B, country, rap and gospel music acts. The event will also include some new and exciting experiences, so bring the whole family and enjoy this free outdoor festival!
Gretna Back to the Drive-in Fall Movie Series
When: Saturdays, Oct 5-26
Where: Huey P. Long Ave, Gretna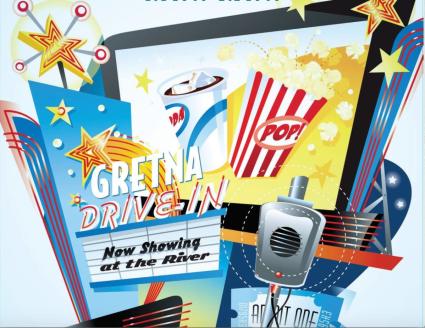 It's Back to the Drive-In in beautiful historic Gretna along Huey P. Long Avenue. Enjoy movies, food and refreshments! Bring your lawn chairs and blankets!
Schedule:
Oct. 5 – The Land Before Time IX
Oct. 12 – Brave
Oct. 19 – The Wild
Oct. 26 – Goosebumps 2: Haunted Halloween
Bridge City Gumbo Festival
When: October 11-13
Where: Holy Guardian Angels Church, Bridge City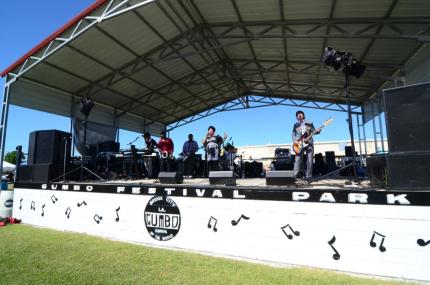 Bridge City's "world famous" gumbo is cooked daily at the festival grounds and over 2000 gallons of both seafood and chicken/sausage gumbo will be prepared for visitors during the festival. Amusement rides, games, activities, pageants, and live music! A variety of other native Louisiana cooking such as jambalaya, New Orleans style red beans and rice with sausage as well as hamburgers, hot dogs, onion mums, homemade cakes and candies, funnel cakes and many delicious surprises will also be available.
Gretna Oktoberfest
When: October 12
Where: German-American Cultural Center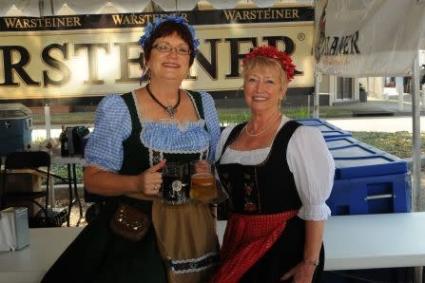 Enjoy brats, live German music and authentic German beer in historic Gretna!
Cochon de Lait Festival
When: October 18-20
Where: St. Edward the Confessor School, Metairie
The St. Edward Cochon De Lait Fair features delicious local cuisine, including roast pork dinners, fried catfish and shrimp dinners, crawfish pies, jambalaya, hamburgers, pizza, hot dogs, nachos and more! With live music, arts and crafts and family-friendly fun. You do not want to miss this festival!
St. Catherine of Siena Parish Fair
When: October 18-20
Where: St Catherine of Siena School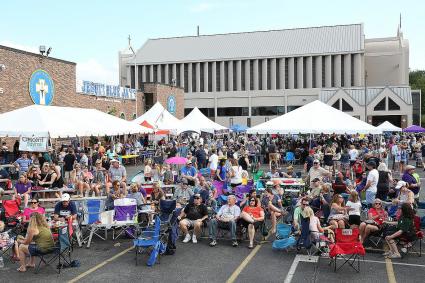 Join St. Catherine of Siena for family-friendly fun, food and live music!
Lafreniere Park-A-Boo Halloween Festival
When: October 25-27
Where: Lafreniere Park, Metairie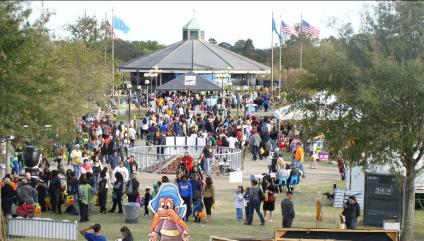 Park-A-Boo is a 3-day Halloween Festival primarily for children under 13 years to costume and enjoy the Halloween season. Multiple attractions allow a variety of activities that are age appropriate for families to enjoy together. And, don't miss the Lafreniere Park Pumpkin Patch!
Pet Fest
When: November 3
Where: Lafreniere Park, Metairie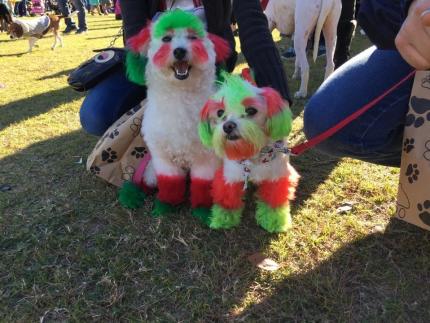 The party "Where Pets Bring their People" features a Pet Adopt-A-Thon with 40 Shelter/Rescue groups offering over 400 adoptable pets, a Pet Health Watch area, FREE pet costume contest with amazing prizes, Pet Marketplace, delicious local cuisine, great music and much more. Hundreds of adoptive pets have found homes at Pet Fest!
Pecan Festival
When: November 8-10
Where: St. Rita School, Harahan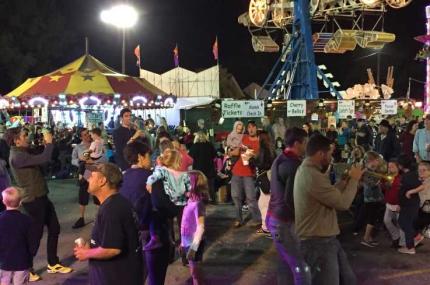 Local parish fair with live music, games, great local foods and plenty of pecan dishes! Fun for the whole family!
Wego Fest
When: November 8-10
Where: Westwego Farmers & Fisheries Market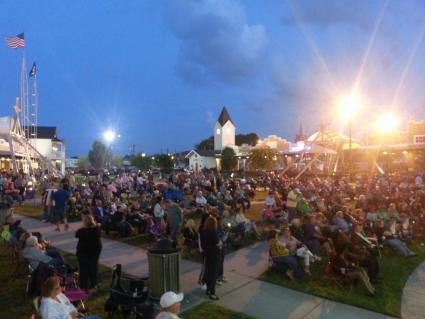 Bring the family and celebrate at Wego Fest! Featuring bands, arts and crafts, kids' activities, delicious food and more, this family-friendly festival has it all!
Destrehan Plantation 47th Annual Fall Festival
When: Nov 9 & 10
Where: Destrehan Plantation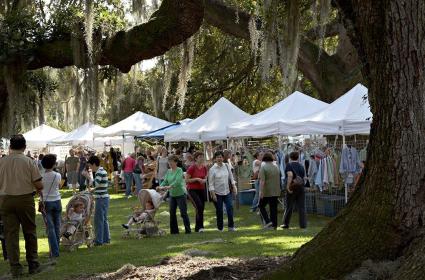 Craft vendors from throughout the United States will showcase their talent and sell their handcrafted items. The mule barn promises to captivate the antique collector with distinctive pieces from antique dealers throughout Louisiana. Cajun and Creole food lovers can dine in the picnic area while enjoying live entertainment from Ryan Foret & Foret Tradition, Saturday, November 9th from 12:00 noon to 3:00 pm and Groovy 7, Sunday, 12:00 noon to 3:00 pm.
Keep checking back as we are sure to be adding more festivals!
---
For more info on fun things to do in Jefferson Parish, check out our calendar of events.
Get inspired! Follow us on Instagram and like us on Facebook. Make sure to use our official hashtag #VisitJeffersonParish in your photos to be featured on our website and social media!
Want to learn more about Jefferson Parish, order a FREE visitor guide here. Sign up for our e-newsletter here!