Join Us in taking the Clean & Safe Jefferson Parish Pledge
As our community re-opens, consumer confidence is critical, and now more than ever, safety is a top concern. Jefferson Parish businesses have been taking precautions and working diligently to slow the spread of COVID-19 and Visit Jefferson Parish wants to ensure that continues. That is why we're partnering with local businesses, attractions, hotels, restaurants and more throughout Jefferson Parish in pledging our commitment to cleanliness and safety.
Businesses that sign the pledge agree to:

•    Follow CDC Cleaning Protocols
•    Wear Masks or Face Coverings
•    Provide Hand Sanitizer
•    Practice Social Distancing
•    Train Staff How to Be Clean & Safe
•    Abide by all orders and directives issued by governmental and public health officials
By referencing CDC guidance, local and state health department directives, executive orders from Louisiana Governor John Bel Edwards and Jefferson Parish President Cynthia Lee-Sheng, Visit Jefferson Parish created the Clean & Safe Jefferson Parish Pledge for businesses. Click HERE to find the CDC's guidance for cleaning and disinfecting public spaces, workplaces, businesses, schools, and homes.
Signing the commitment signals an agreement made by businesses to follow federal, state, and local health and safety guidelines for proper operation during the COVID-19 pandemic. Once signed, businesses will receive a decal to alert patrons of their commitment to the Clean & Safe Jefferson Parish pledge. The decal will become a visual symbol that Jefferson Parish businesses have made the health and safety of their patrons a priority. 
By submitting your information and initialing below, you agree and consent to allow Visit Jefferson Parish to publish your business listing with a link on its website. Visit Jefferson Parish will not sell your contact information to any entity. You acknowledge this is a voluntary program with no formal requirements other than agreeing to uphold the business responsibilities listed within the pledge. You commit your business to fulfilling the Clean & Safe Pledge and understand the pledge is not regulatory or punitive and Visit Jefferson Parish assumes no responsibility for assuring compliance by any business to such guidelines. You will be able to download your decal on the Thank You page after you fill out the below form.
We invite you to join us. Take the pledge. We are #JeffersonParishStrong.
 
BACK TO MAP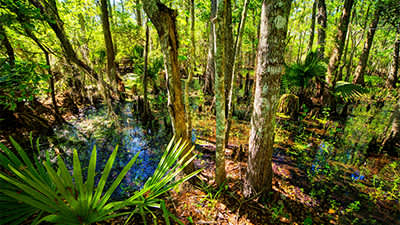 The Beautiful Bayou
Location: Jean Lafitte
Discover the natural wonders of the Jean Lafitte National Historical Park and Preserve. With a unique ecosystem the preserve is a representative example of the delta's environment, containing natural... See More
BACK TO MAP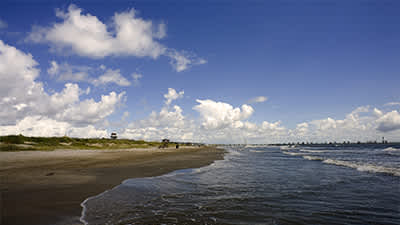 Louisiana's Only Inhabited Barrier Island
Location: Grand Isle
The State of Louisiana maintains a mile of beach front at Grand Isle State Park on the easternmost staying e park looks out toward nearby Grand Terre island, once the lair of the legendary pirate (or... See More
BACK TO MAP